Get Hitched Without a Hitch: How to Run a Wedding Rehearsal
Regardless of how simple or elaborate you want your wedding to be, you want everything to go without a hitch. There are so many moving parts to a wedding that can easily cause a hiccup or a delay by accident.
A great way to ensure that your wedding goes according to plan is by holding a wedding rehearsal. The entire wedding party can practice where they need to be and what they need to do without the pressure of the live event. They can ask questions, learn what to expect, and make mistakes knowing that they're being given time to rehearse their role in the wedding.
In this article, we tell you all you need to know about how to run a wedding rehearsal so you can host or organize one confidently and accomplish everything you need to during the 'dry run'.
Let's start with several ways you will benefit from holding a wedding rehearsal.
Advantages of Having a Wedding Rehearsal
A wedding rehearsal is a complete run-through of the whole wedding ceremony at the actual venue and with the actual participants, usually done a day or a few days before the wedding. It is where everyone who has a role in the ceremony gets to know their placement, pacing, and flow of movement through a detailed drill.
While couples can skip this part altogether and head to their wedding unrehearsed, this pre-wedding run-through provides several advantages.
It Calms Everyone's Nerves
A wedding rehearsal eases the event participants' pre-wedding jitters, especially those who are taking on their role for the first time. Having a feel of things prior to the event gives them familiarity and confidence for when the actual ceremony happens.
It Helps Ensure the Ceremony's Order
A practice run of what to do eliminates confusion by making those involved better coordinated during the ceremony. Because participants already know what to do, the wedding has a higher chance of going without a hitch.
It's an Opportunity To Get Everyone Acquainted Before the Wedding
A wedding rehearsal is also a good way to introduce family members, friends, and other members of the entourage to each other before the big day. It helps build rapport which is important in making a wedding event a success.
Rehearsal vs Reality: What To Expect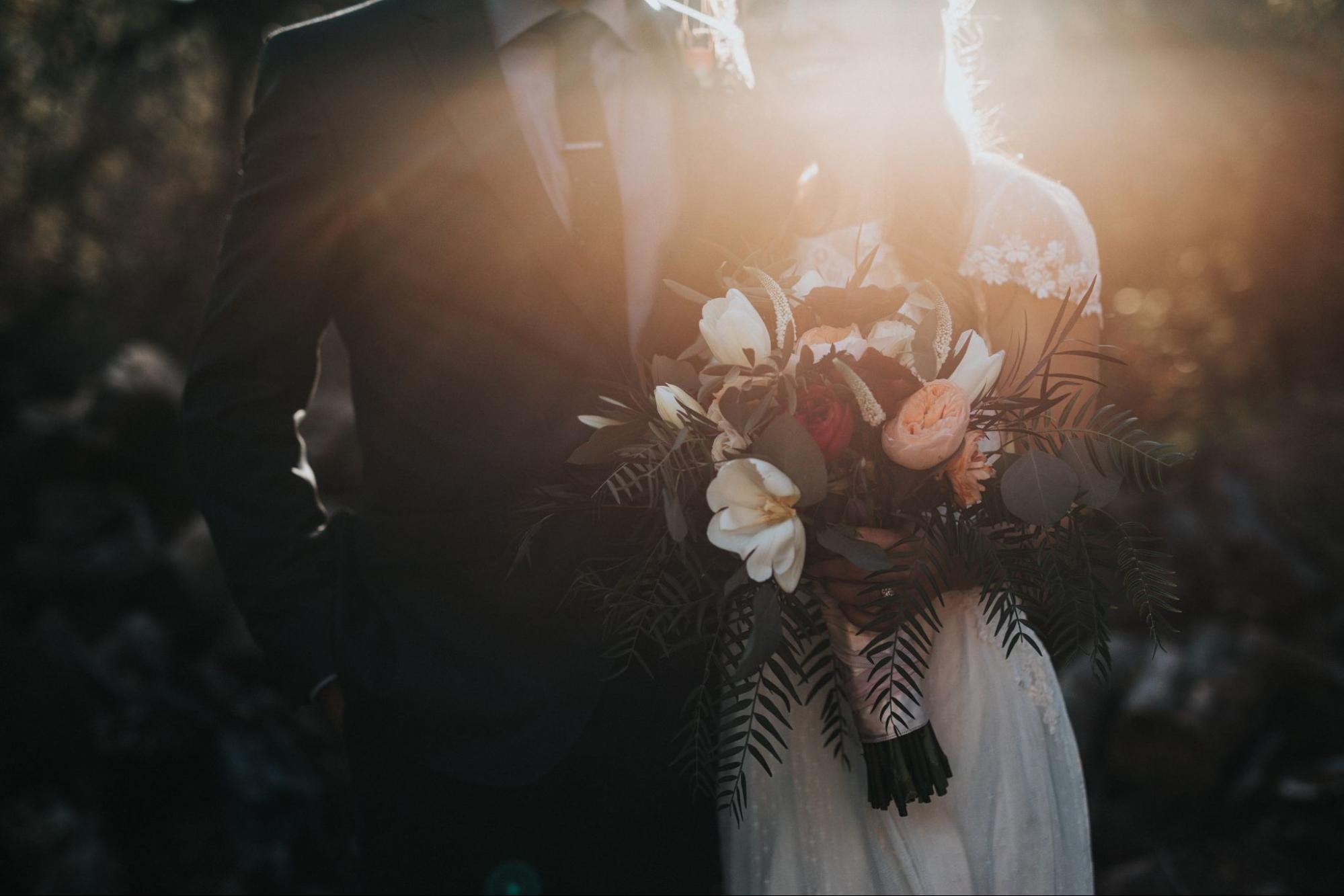 If you're organizing or hosting a wedding rehearsal, you may wonder how to run a wedding rehearsal and how it is different from the wedding itself.
Compared to the wedding, the wedding rehearsal is more intimate and relaxed. It's a gathering where participants can get to know each other and practice their roles in the wedding together. This is when mistakes are corrected and the whole flow of the wedding is fine-tuned.
In contrast, the wedding is more formal and structured. You can expect everyone to be busy and some to be emotional as they take part in the milestone event. If there are any gaffes, they're documented and played out before the guests, which is why a rehearsal of the event is important.
Before the Rehearsal: How To Run a Wedding Rehearsal Like a Pro
Wondering how to run a wedding rehearsal like a pro? Events are all about the details. From the napkins to the sound system, and the wedding entourage to the dresses and suits, there are hundreds of tiny details that need to be coordinated.
Here are a few reminders about wedding rehearsal arrangements that need to be addressed ahead of the event:
When planning how to run a wedding rehearsal, you'll need to book the venue for your rehearsal. If you can't rehearse at the actual venue, you can look for a space that is similar in size and layout as the real venue. The end goal is to make the rehearsal as similar as possible to the actual event by having everyone go through the wedding rehearsal outline.
Wedding rehearsal locations can also be used to welcome the wedding party. After the rehearsal, it's customary for the family of the couple to host a simple dinner for the wedding party at a banquet hall or restaurant. Naturally, the best and most convenient wedding rehearsal dinner venues are those that are within the vicinity of the rehearsal.
This may seem like a minor detail but imagine how embarrassing it will be when people need to go to the bathroom and there are limited or unsuitable facilities.
Anticipate your guests' needs by checking if there are sufficient restrooms in your wedding rehearsal venue. If bathrooms are limited or are some distance from the venue, you can lease portable toilets for events and have them delivered near your rehearsal location.
With a fancy portable toilet rental provider like John To Go, you can make sure that guests can freshen up and relieve themselves at your wedding rehearsal and even for the wedding itself.
For older guests and participants who may face mobility-related challenges, you should likewise look into ADA-compliant bathrooms. To ensure guests' comfort, you can upgrade slightly to rent a nice porta potty for your event with running water and flushing capability.
Along with the invite to the rehearsal dinner, provide guidance on the ideal wedding rehearsal outfit. Here's a general wedding rehearsal guest dress guide you can use:
For formal rehearsals, men can wear dark suits and ties while women can don long gowns and cocktail dresses.

For semi-formal rehearsals, jackets, ties, and slacks for men are fine, while cocktail dresses, or dressy blouses and skirts or pantsuits are appropriate for women.

The bride can wear a long or midi white dress for wedding rehearsal.
Your Wedding Rehearsal Checklist: How To Run a Wedding Rehearsal
A wedding rehearsal involves many details, from the wedding rehearsal cakes to the wedding rehearsal dinner gifts. Before holding the wedding rehearsal, you'll want to have an idea of how to run the event so you can plan accordingly and be prepared for the question of 'how long does a wedding rehearsal take'.
Here's a rundown of the wedding rehearsal proceedings.
Make everyone feel welcome and introduce them. Introduce the couple's parents, the officiant, the wedding party, ushers, readers, and the wedding organizers' staff.
Instruct Those With Event Kick-off Roles
Give clear instructions to ushers as to where you want them to be as they greet guests and lead them to their seats. Guide the musicians or sound operator when it comes to timing the music for the procession and the different segments of the ceremony.
Everyone should be made aware of the musical cues such as the start, transition, and fade out in relation to pacing and program flow.
Get Everyone in Order for the Procession
The sequence can vary depending on the type of ceremony, but the order for the procession is usually the officiant, groom, best man, groomsmen and bridesmaids, maid of honor, flower girls and page boys, and finally the bride and her father.
Review the Officiant's Spiels and the Couple's Responses
Practice how the ceremony will go. The couple should know their responses, how vows will be exchanged, and their positions during the ceremony.
Instruct the readers on how the text should be read in terms of volume, inflections, and tempo. Give them printed copies so they can practice on their own.
Coach Individuals With Special Ceremonial Roles
Brief people on their ceremonial roles. The maid of honor should know when and how to adjust the bride's dress, the ring bearer should know when to hand the wedding ring to the groom, etc.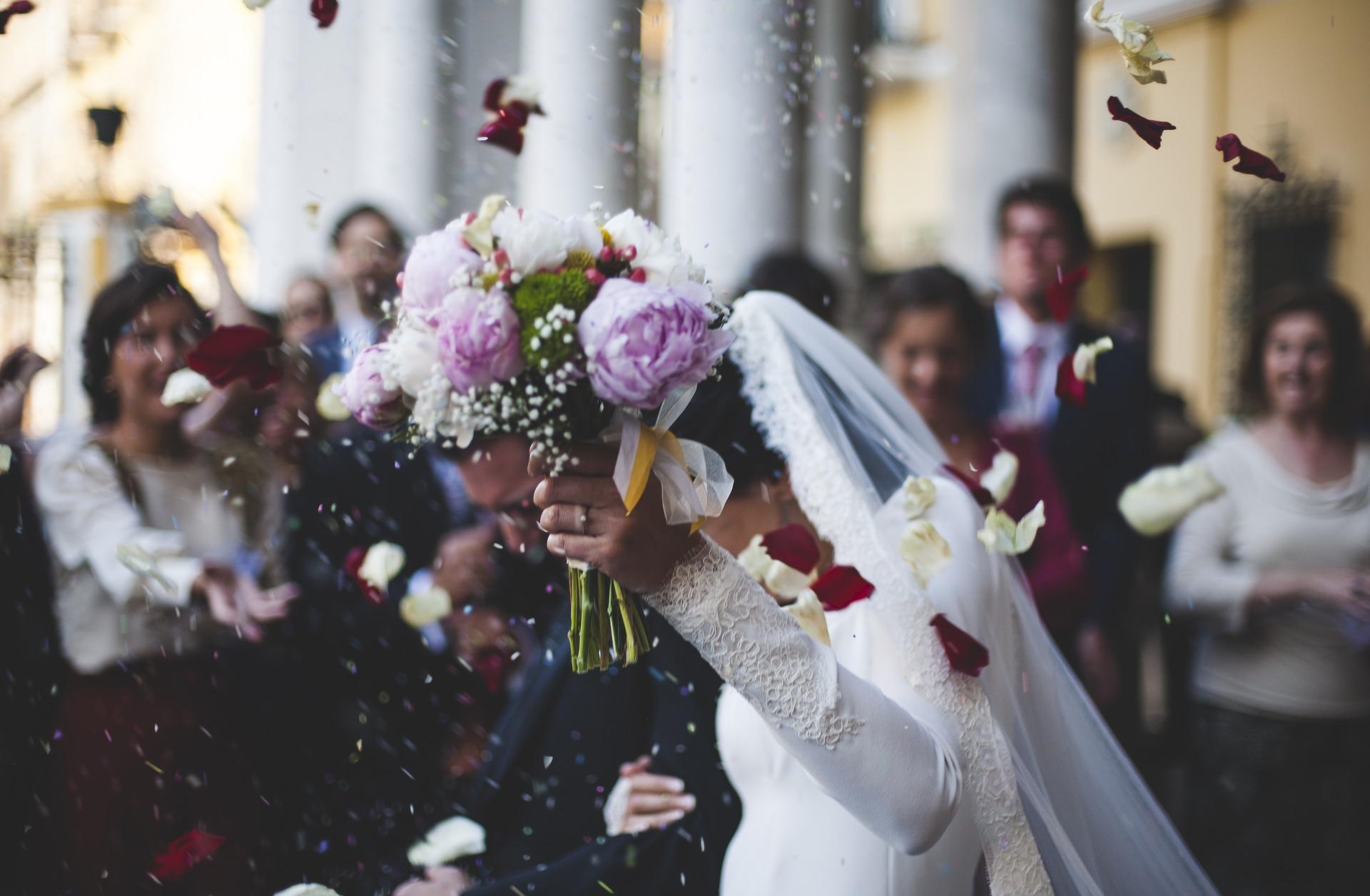 Practice the Recessional Order
Line everyone up in the order that they're supposed to exit, starting with the married couple and moving on to the reverse order of the processional march.
Key figures like parents and grandparents must also know when to exit (usually ahead of the non-entourage guests).
Regroup for a Final Brief
After the rehearsal, gather everyone together so they can ask questions and get clarifications. Provide them with clear instructions about the logistics of the wedding, meeting place, time of arrival, waiting or holding areas, etc.
Wedding Rehearsal Dinner Etiquette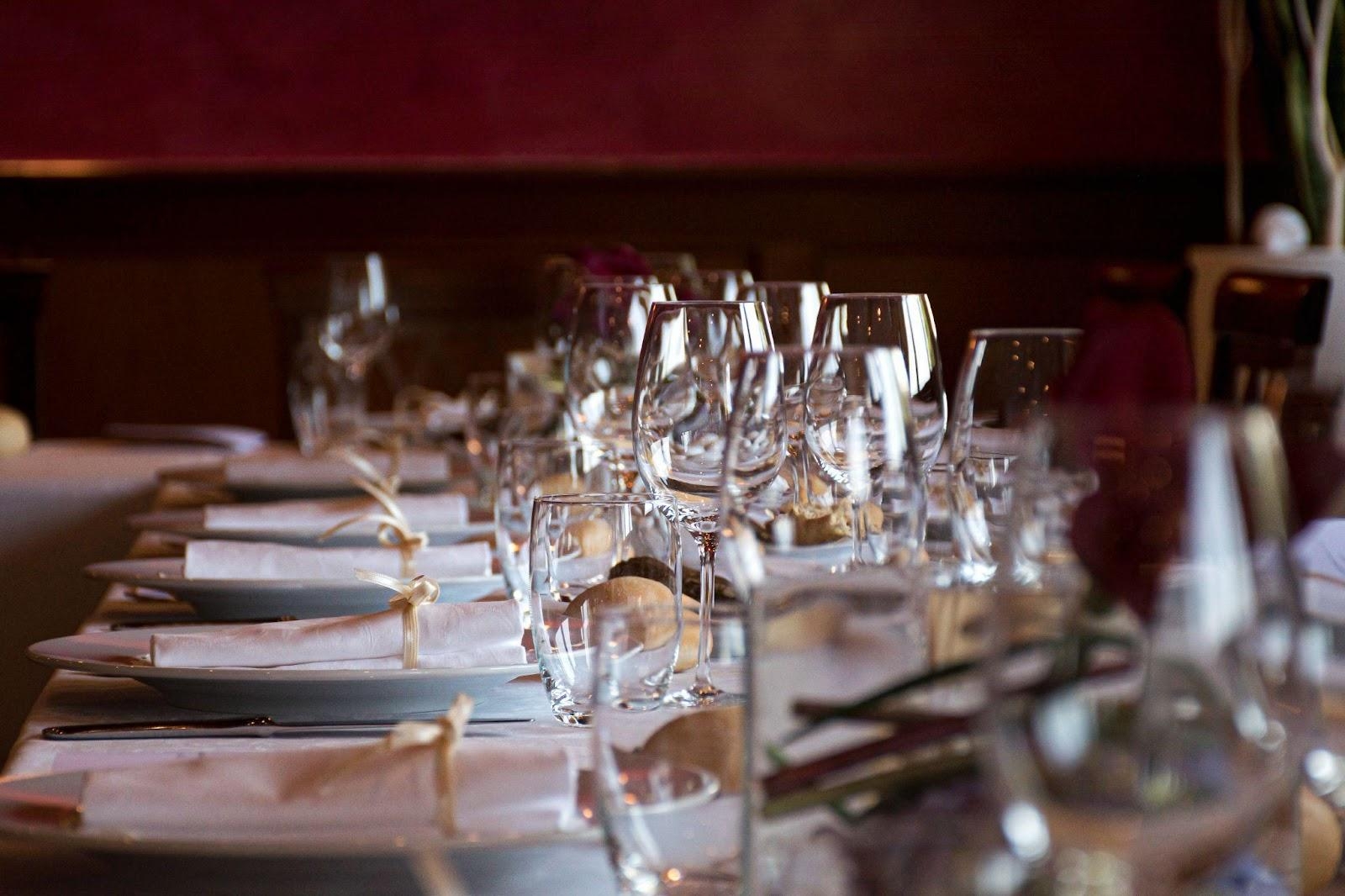 Many couples hold dinners following the wedding rehearsal, so knowing how to organize and host these dinners goes hand in hand with knowing how to run a wedding rehearsal.
The dinner that follows the wedding rehearsal is where participants, families from both sides, the wedding party, and some close relatives and friends are invited. It's like a pre-wedding event for the couple and an intimate thanksgiving event for the wedding party.
Here are the rules every couple or wedding organizer should keep in mind.
Keep the guest list small and include only those who are closest to the bride and groom. You can let guests bring a plus one but control the number of attendees to avoid turning the dinner into a full-scale reception.
Rehearsal dinners are supposed to be low-key and simple. Regardless of who's paying for it, stick with the allotted budget and keep the event modest.
Organize Speeches From Key People
Traditionally, the father of the bride and groom, or the best man and maid of honor each deliver a speech for the wedding rehearsal dinner and toast the couple. In more relaxed settings, anyone who wishes to say a few words to the couple can also deliver a speech.
John To Go: Your Premium Event Porta Potty Provider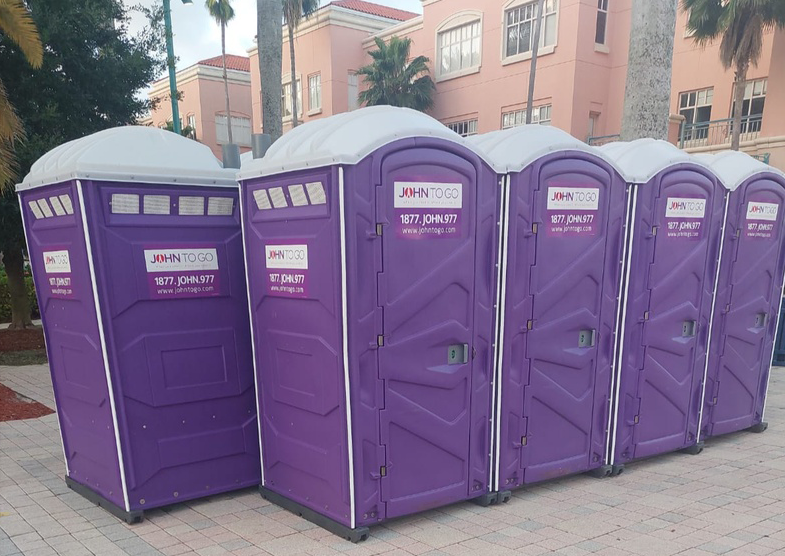 John To Go is a reliable provider of wedding rehearsal and wedding event portable toilet rental units. Our wide range of portable toilet facilities can cater to large, mid-range, and intimate affairs, including wedding rehearsals, weddings, private parties, and public events.
Our fancy portable toilet rental facilities are equipped with modern, ergonomic designs and amenities like flush and wash capabilities, full-length wall mirrors, courtesy shelves, motion-activated lights and taps, foot pedal flush control systems, coat and purse hooks, and more.
We have luxury portable toilets for VIP attendees and ADA-friendly handicap porta potty rental unitsto help guests with limited mobility. For special events, choose between our JTG Premium Event Unit and JTG Ambassador Flush Deluxe. The Premium Event Unit features a translucent roof for brighter interiors, non-splash urinals, and generous ventilation. The Ambassador Flush Deluxe, on the other hand, has more amenities such as a freshwater sink, a shelf, a coat hook, and a vanity area. We also have other types of facilities for different needs and with different features.
We also offer a wide array of well-appointed restroom trailers with spacious en-suite ambiance for big events and special or upscale occasions. So if you're reserving a portable restroom trailer for the wedding itself, inquire about having it delivered early to accommodate the wedding rehearsal as well.

Whichever mobile bathroom option you choose, we'll make sure that you have the units in pristine condition for your event, and we'll deliver them ahead of time. All our units are sanitized beforehand and at regular intervals to make sure that your guests have a pleasant experience using them.
Whatever your event, John To Go has the experience, facilities, and team to support your deluxe porta potty requirements. If you aren't sure what kind of toilets you need and how many to lease, where to place them, and other details, consult our service professionals and we'll be ready with recommendations and advice to help you out.
Visit our website or send us a message to explore how we can help make your event experience more comfortable, convenient, and sanitary.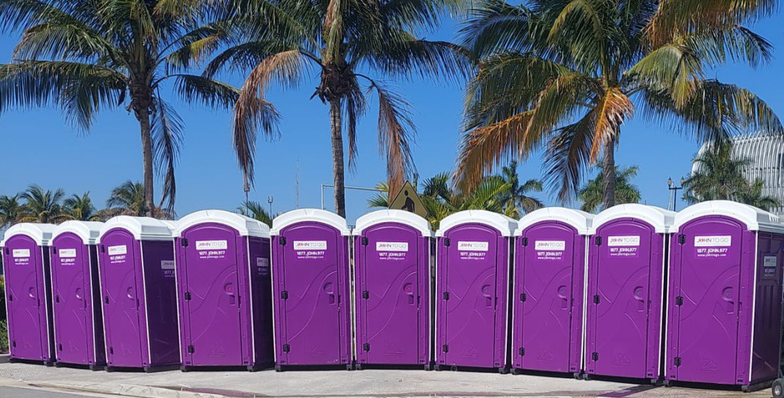 Porta Potty Rentals Near You

Find out where to rent portable toilets