We're better because we're together.
We're a Growing Company that Maintains a Small Family Feel
John To Go is the leading portable restroom company in the Tri-State New York/New Jersey area, and our valued team is the driving force behind our success. As a family owned and managed business, each new team member simply becomes a much-loved member of our very diverse family as we continue to grow.
Open Positions
Customer Service Representative Job Summary
Able to effectively make and manage large volumes of calls (typically 60 – 80) to meet revenue requirements.
Drive revenue by following up on prospective leads and develop high level relationships with multiple contacts within the assigned account base.
A portion of the role will be focused on Accounts Receivable for existing customers.
Coordination on incoming marketing examples from services with our marketing team.
Meet / Exceed assigned follow up quota.
Effectively manage time to properly support and manage existing customer base and incoming calls and requests as received.
Document all Activities in CRM in accordance with company policies and direction.
Maintains a working knowledge of all Products and Services, both within and outside of assigned territory.
Team oriented, willing to assist colleagues with training, sharing knowledge and general assistance.

In order to be successful at this job, here are some SKILLS you should have:

• Customer Service

• Teamwork

• Negotiation

• Time Management

• Detail Oriented and highly organized

• Communications

• Decision Making and Problem Solving
Our Workspace is Designed For the Employee Experience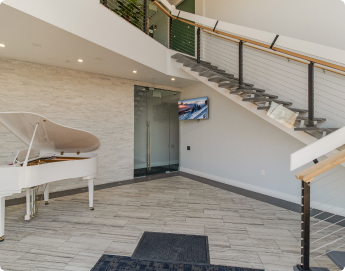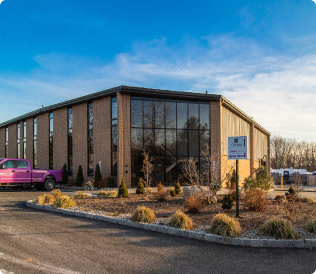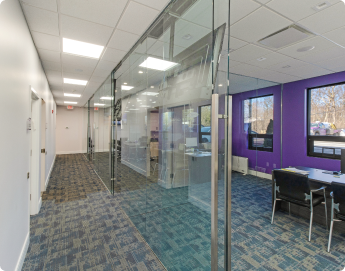 The John To Go headquarters in Ridgewood, New Jersey is every employee's dream workspace. Our 32,000 square foot building boasts of open spaces, an inviting cafetaria, fully-tiled bathrooms and showers, and many other amenities. These are a perfect backdrop to the camarederie, positivity, and purpose John To Go's team enjoys every single day.
Our Workplace Values

FORWARD THINKING

TRANSPARENCY

TEAM COLLABORATION

POSITIVITY
Our Staff Enjoys Working at John To Go

Jairo G.

Service Worker

As employees, we are well compensated for our time and are happy to go the extra mile for our customers.


Dahiana I.

Customer Service Rep

I am proud of how much I've grown here since I started.Our leadership team focuses on making things easier for everyone.


Victor R.

Service Worker

We pride ourselves on amazingly fast response time for every client request.

Join and Grow with a Winning Team!
Our team members are creative, innovative, and ambitious.
Our culture is one of growth and respect for each one of our team members.
Looking to grow personally and professionally?
John To Go may be just the right place for you.
johntogo To Go is an equal opportunity employer that is committed to diversity and inclusion in the workplace. We prohibit discrimination and harassment of any kind based on race, color, sex, religion, national origin, disability, genetic information, or any other protected characteristic as outlined by federal, state, or local laws. johntogo To Go makes hiring decisions based solely on qualifications, merit, and existing business needs.