ABOUT JOHN TO GO
We are the leading portable restroom company in
the Tri-State area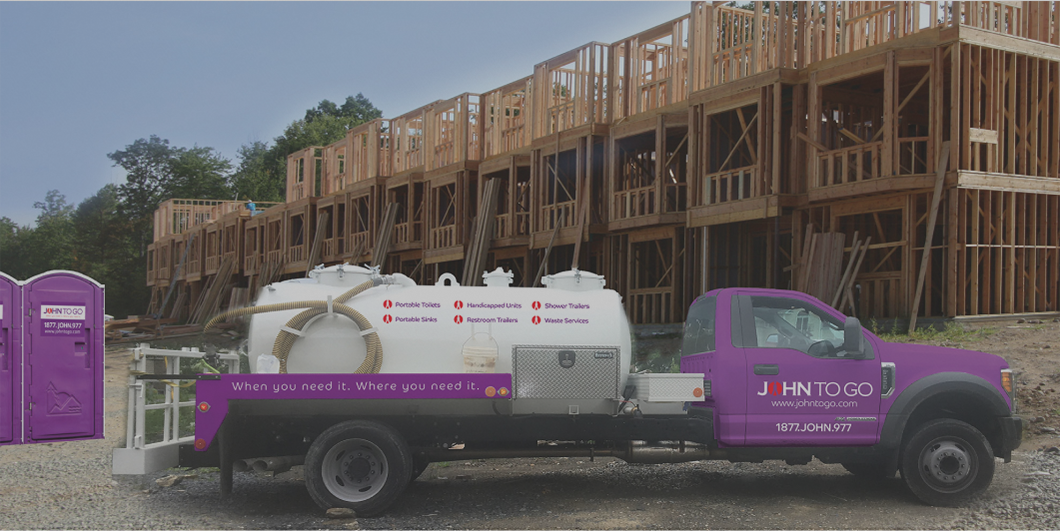 Since 2004, John To Go Inc has been in the porta john rentals business as a number one shop servicing all waste and Porta John Rental needs. We are WBB and a SBE company dedicated to serving each and every customer as if they are our only customer.
We have always kept the company with the idea of being big enough to compete with the big players and providing you with every part of what you may ever need to be your only company for all your waste needs, yet small enough that we are hands-on in providing you an unprecedented experience in service and equipment.
OUR HISTORY
OUR PROMISE
As part of our commitment to you our customer, we roll over our porta john rental equipment from portables to trailers from trucks to tanks every 24 months so you know you have the best ever of what the industry has to offer any time, anywhere.
we need to service all the areas you may take your business and you may grow it, therefore we service you not only in the 5 boroughs and upstate but we are also licensed and operate in Jersey so we are truly at your service.
From day one until today with no plans to change we are and always will be a family based business, from Abe to Victor, Chaya and Sam you will always get one of us to answer your email or call and appreciate you as a customer to us. We are so proud of the amazing company we became only because of you, our awesome customer.
From Holiday to busy season we are here to serve you with a smile and appreciation, we can't wait to serve you for the next hundred years to come as well :-)
We offer only the highest quality restrooms with dependable service, and for your comfort, we use only the best cleaning and green deodorizing chemicals on the market.
Our professional staff will provide you with prompt and courteous service as a commitment to you. Our high-level service and capability to accommodate any size group or function, makes John To Go the New York leading Restroom Service Company for events and construction.
Our fleet includes Construction Toilets, Restroom Trailers, Shower Trailers, Fresh Water Systems, Portable Sinks, Pumping Services, Hand Sanitizer, ADA Toilets, Long Term Rentals, Event Restrooms, Disaster Relief, Handicap Restrooms, Handicap Showers, and  Mobile Flush Toilet.
We service all occasions including Construction, Events, Military, Industrial, Seasonal, Agricultural, and  Emergency
OUR SERVICE
OUR EXCLUSIVITY
We are the ONLY company that has NOT yet added a fuel surcharge.
All our chemicals are of the highest grade and eco-friendly.
We service 5 boroughs of NYC, Northern NJ, Rockland, Orange, Putnam, Westchester, Dutchess, Sullivan and Ulster Counties.
Porta Potty Rentals Near You
Manhattan, NY
Brooklyn, NY
Westchester, NY