Top 8 Labor Day Party Ideas to Relax and Have Fun
Everyone in the workforce enjoys Labor Day. It's the day where they can sit back, relax, and take a break from their day-to-day work life while being honored for their labor contribution. The national holiday falls on the first Monday of September, creating a three-day weekend every worker looks forward to.
With the reason for the celebration and the perfect timing, it's no wonder why Labor Day is so widely celebrated. From lavish parades and festivals to super fun backyard barbecues, Labor Day is a grand time to truly pay homage to the workforce while having a blast and saying "sayonara" to summertime.
Are you gearing up for the upcoming Labor Day extravaganza? Make sure you do things "right" with one of these top-notch Labor Day party ideas.
Top 8 Ways to Celebrate Labor Day
There's no right or wrong way to celebrate Labor Day. As long as you're avoiding work and having a good time, you're doing it "right." But if you need a little help with fun things to do on Labor Day, check out this top eight list of Labor Day party ideas.
1. Parades/Festivals
One of the best things to do on Labor Day is to check out a local Labor Day parade or festival. Labor Day parades and festivals are loaded with music, games, food, and a massive number of people celebrating the workforce in a grand-scale way.
If you're looking to take a trip for the three-day weekend, consider Labor Day NYC. The Labor Day Parade in NYC is also known as "West Indian Day Parade" or "Caribbean American Day." That said, the Labor Day Parade NYC is known as the most colorful celebration in New York that's been occurring for the past 51 years. It's quite an event you won't want to miss!
2. Labor Day Weekend Concerts
Whether you love the sounds of the symphony or prefer to rock out to some country tunes, you can find concerts happening on Labor Day in 2022. The best thing to do is to look up concerts near you. Or, you can decide to turn your Labor Day weekend into a fun getaway and travel somewhere far to see your favorite artist(s).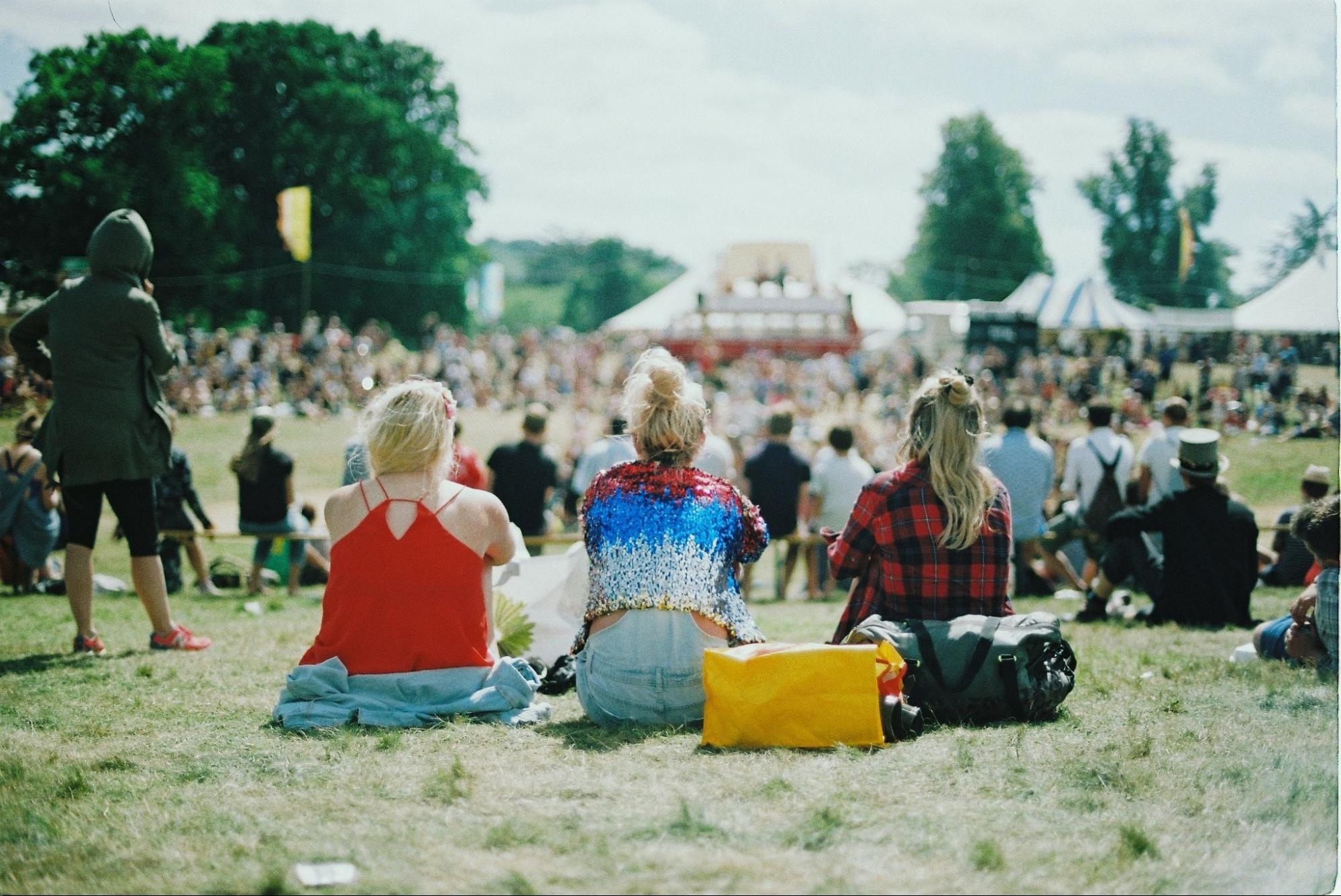 3. Crafts!
If you're looking for Labor Day activities for kids, crafts are one of the best options! From paper flower bouquets to Thank you cards and fireworks in a jar to American Flag handprints, there are endless possibilities for craft ideas for Labor Day. You can even encourage your kiddos to pass their Thank you notes and flower bouquets to hardworking men and women in your city.
4. Swimming
One of the most fun things to do for Labor Day is to go swimming. Swimming is one of the most stress-relieving activities out there, and it also helps cool you down - which is essential during one of the last days of summer.
With Labor Day being held on the first Monday of September, taking a dip in your backyard or neighborhood pool is the perfect way to kiss off summer until next year.
Plus, lots of people can fit inside a pool, making it one of the best Labor Day party ideas. After all, pool parties are always a hit!
5. Picnic
Most people don't get to enjoy the great outdoors during their workday. Many people are stuck indoors, and if they're outside, they're not necessarily enjoying it. A Labor Day picnic is an excellent idea if you want to take a break from the humdrum of work-life and reconnect with nature.
So many wonderful, easy Labor Day recipes will get you into the "spirit" of the holiday. From a red, white, and blue pizza to star-spangled parfaits and star Rice Krispy treats, you can set the tone for the picnic in no time.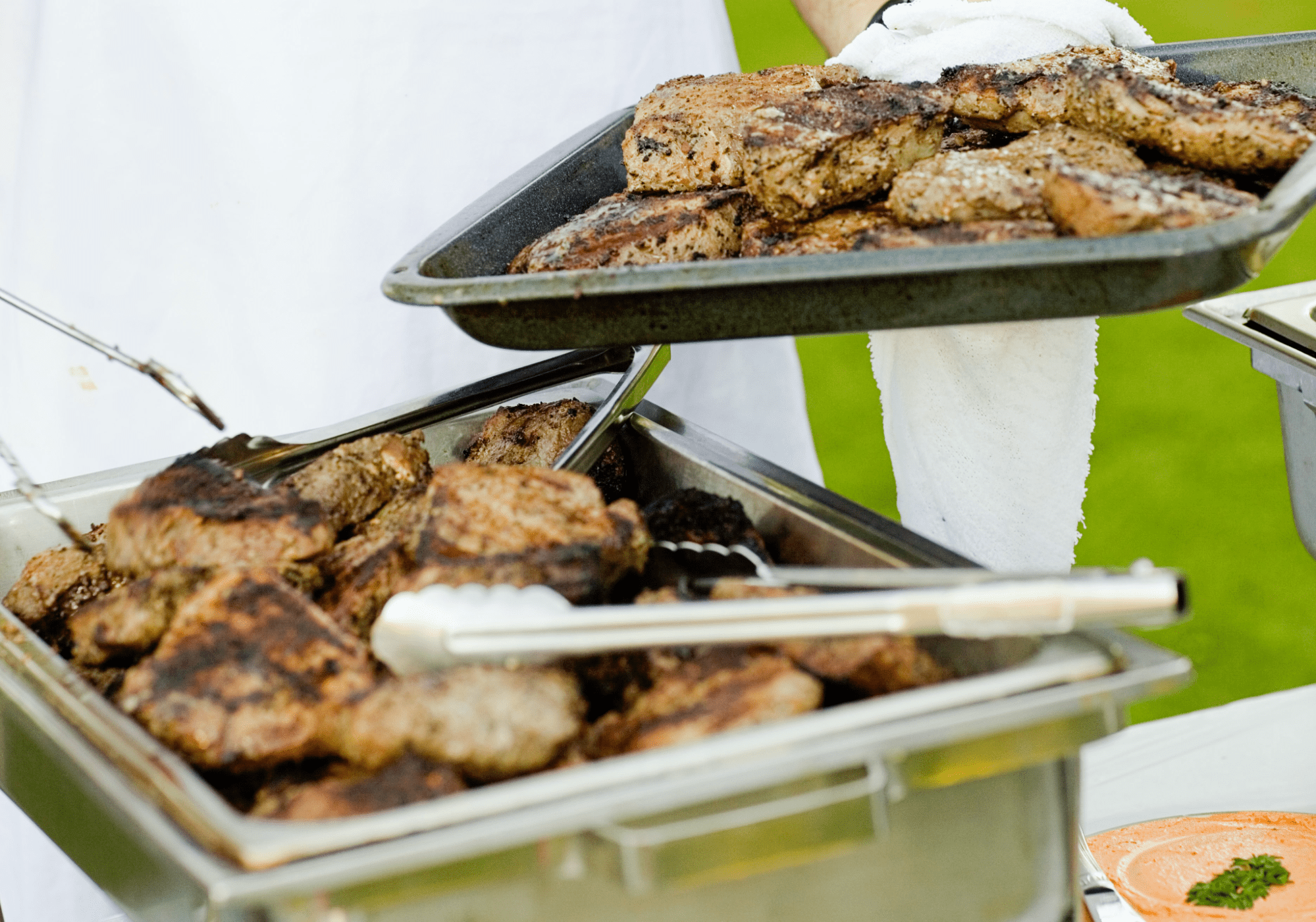 6. Labor Day Barbecue
One of the most popular Labor Day festivities is a barbecue. You can add American favorites to the food for Labor Day menu, including burgers, chicken wings, and ribs, and don't forget the classic Labor Day side dishes of potato salad and corn. Add some tasty Labor Day drinks to your BBQ, such as sangrias, screwdrivers, and beer. Want to serve dessert? Consider one of these yummy Labor Day cake ideas!
Tip: If you don't want to fuss with Labor Day bbq menu ideas, you can always set up a potluck. That way, your guests will have to come up with the Labor Day potluck ideas and take the load off your shoulders.
While your barbecue should come complete with Labor Day menus consisting of traditional Labor Day food, don't forget about the Labor Day fun! You can put together a Labor Day-themed party, such as everyone dressing up as what they want or wanted to be when they grow up. Turn on Labor Day movies (Office Space, Working Girl) or Labor Day sports (college football?).
Set up some Labor Day games for the kids and adults. Cornhole, giant dice, Frisbee, and water balloon fights tend to work well for Labor Day party ideas.
7. Firework Displays
The Fourth of July isn't the only time fireworks are displayed. There are many firework displays held across the United States on Labor Day. The best thing to do is to look for "things to do near me Labor Day weekend." You will likely be met with many events for Labor Day weekend, including local fireworks displays.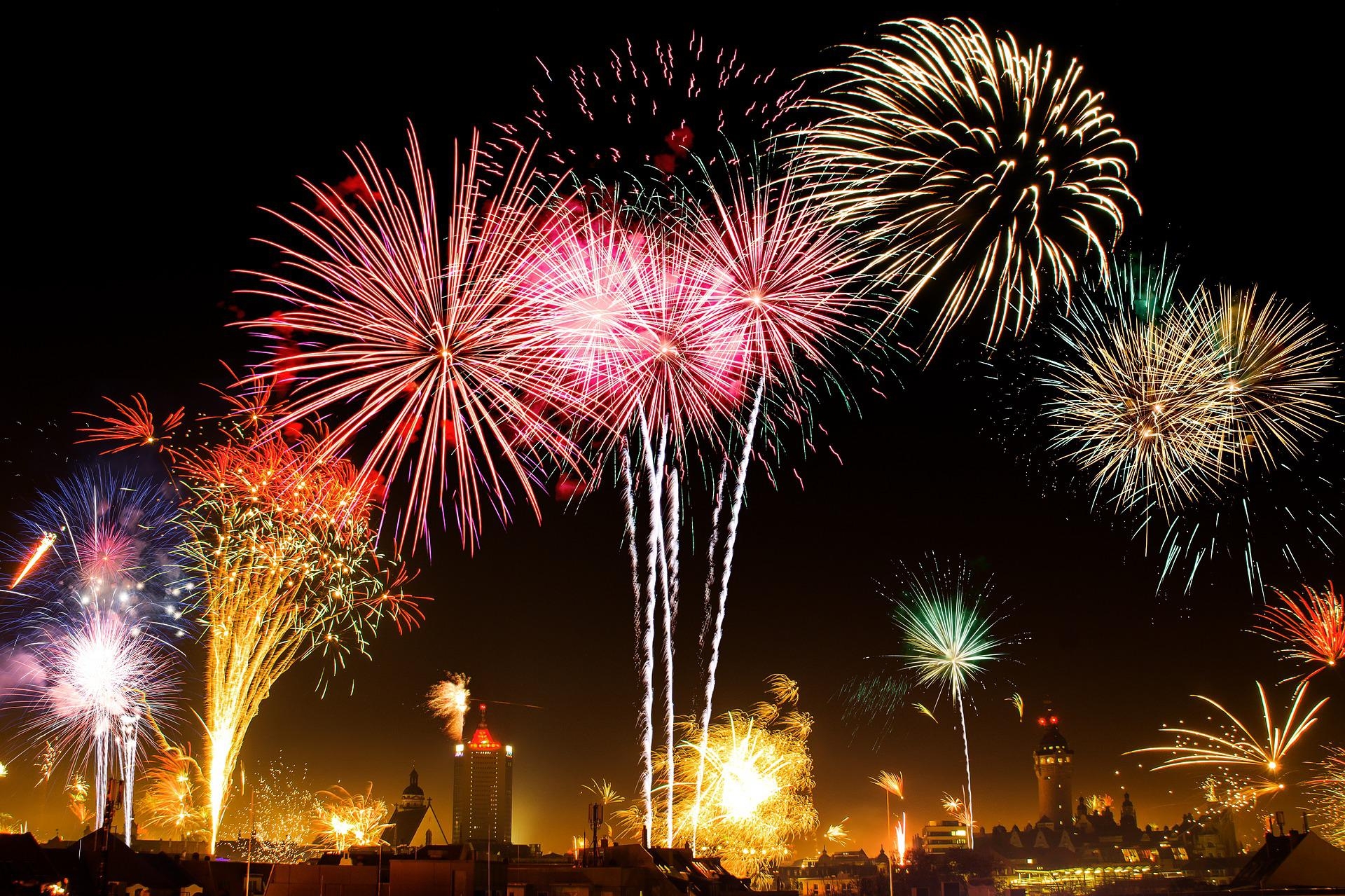 8. Weekend Trips
Labor Day means one thing: a three-day weekend (for most of the workforce, anyway). What better time to head off for a weekend trip? While you can take your Labor Day weekend trips anywhere you'd like, some of the top Labor Day vacation ideas include: Cape Cod, Kirkland, Cancun, Bar Harbor, and Montreal.
Go ahead and take the weekend trip - you deserve it, and you know it's been one of your Labor Day wishes for the past few years!
How John To Go Can Help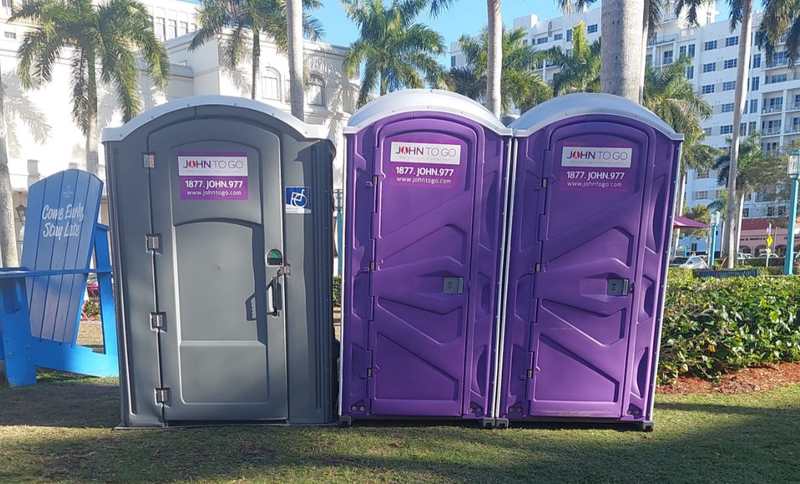 The best Labor Day party ideas won't be complete without enough bathrooms to satisfy large crowds. Whether you're throwing a swimming pool party in your backyard or are in charge of the local Labor Day festival, you need to ensure you have portable toilets for events lined up.
That's where John To Go comes into play.
John To Go has been in the outdoor porta-potty biz since 2004, and we continue to go above and beyond our client's expectations. We pride ourselves on offering a wide range of deluxe porta-potty rentals, whether you need a handicap porta-potty rental for party or premium event portable toilet rental options.
We even have restroom trailers that can serve a large crowd (up to 1,150 persons) for grand-scale Labor Day parties.
Why Choose Us?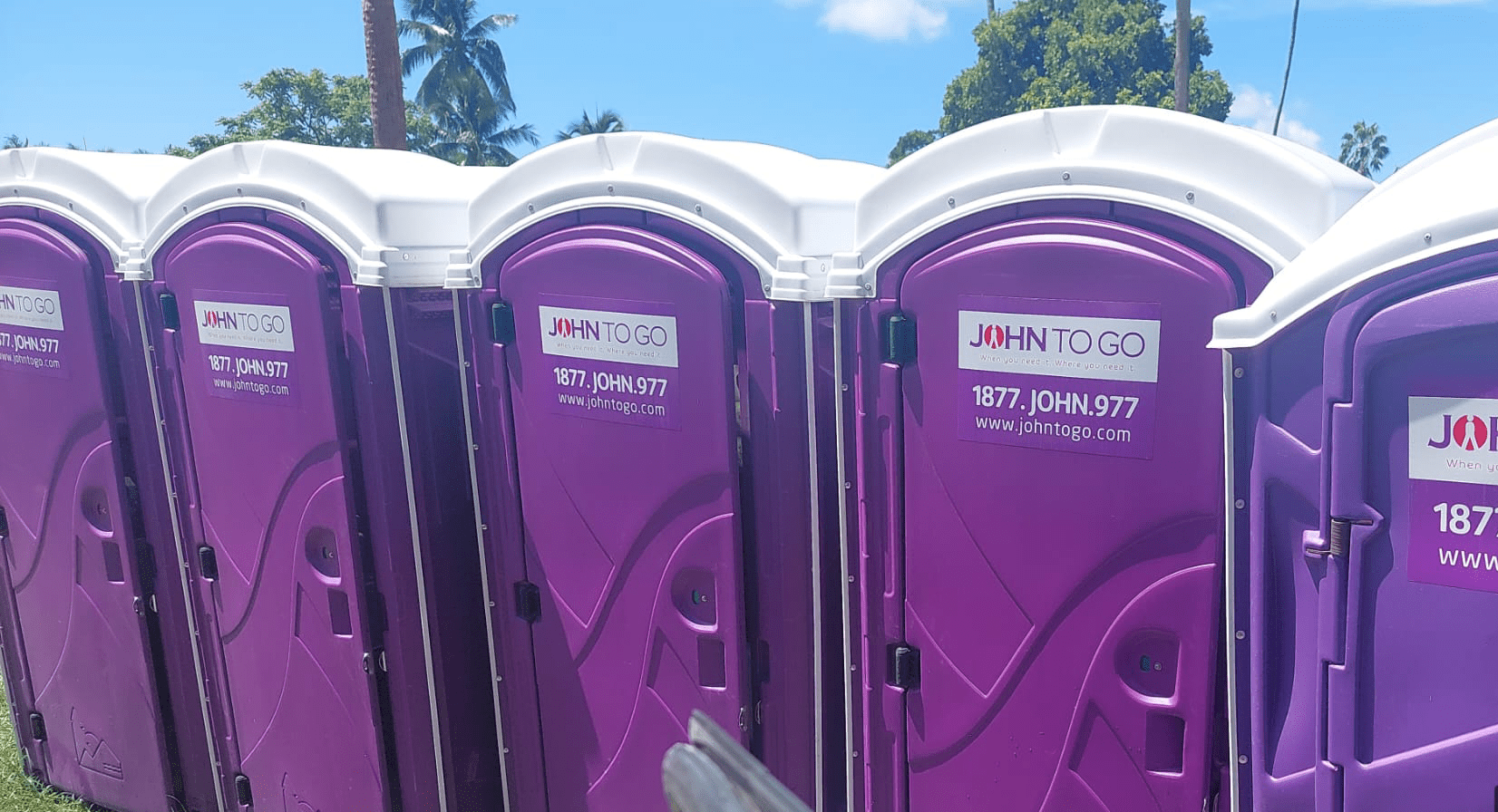 Needless to say, we have a wide selection of porta-potties to cater to all of the Labor Day weekend things to do, from small barbecue gatherings to large downtown parades. But our selection isn't the only thing that sets us apart from the competition.
Our most prominent standout feature is that we offer cheap porta-potty rentals for parties without compromising quality. Want to see for yourself? Reach out to one of our helpful staff members to get a quote today, or easily complete the process on our website.
At John To Go, we pride ourselves on "making the impossible happen." So, even if you're booking a nice porta-potty at the last minute, we will do everything in our power to accommodate you. We want to leave no guest unserviced or unsatisfied.
Most people don't equate porta-potties to luxury; until they feast their eyes on one of our porta-potties. At John To Go, we ensure our rentals generate a positive user experience. You will enjoy the aesthetic and atmosphere of our rentals so much that you might just forget you're using a portable toilet!
Friendly Customer Service
Whether you need to know how many portable toilets per person event or simply have questions about our services, our team of friendly customer service representatives are always ready and willing to help. With 24/7 live chat support, we'll never leave you high and dry.
Renting a portable toilet shouldn't be a challenge. That's why here, at John To Go, we make it a mission to offer a streamlined process from start to finish. We take the guesswork out of things, especially when it comes to the infamous "How many toilets do I need for my event?" question, by supplying an on-site unit calculator.
From there, our team will set you up with rentals you will be proud to have at your Labor Day event. On the day of arrival, our team will show up on time - if not early - and have the toilets up and ready for your guests. All units will be cleaned, sanitized, and well-stocked, so all you have to do is enjoy the party.
Which Labor Day Party Ideas Are You Considering?
Clearly, there are plenty of top-notch Labor Day party ideas to help you celebrate as you've never celebrated before. Now, all you have to do is decide which things to do Labor Day are right for you. If you're planning on throwing an event, let John To Go help with all of your porta-potty and toilet trailer needs. Call or message us today!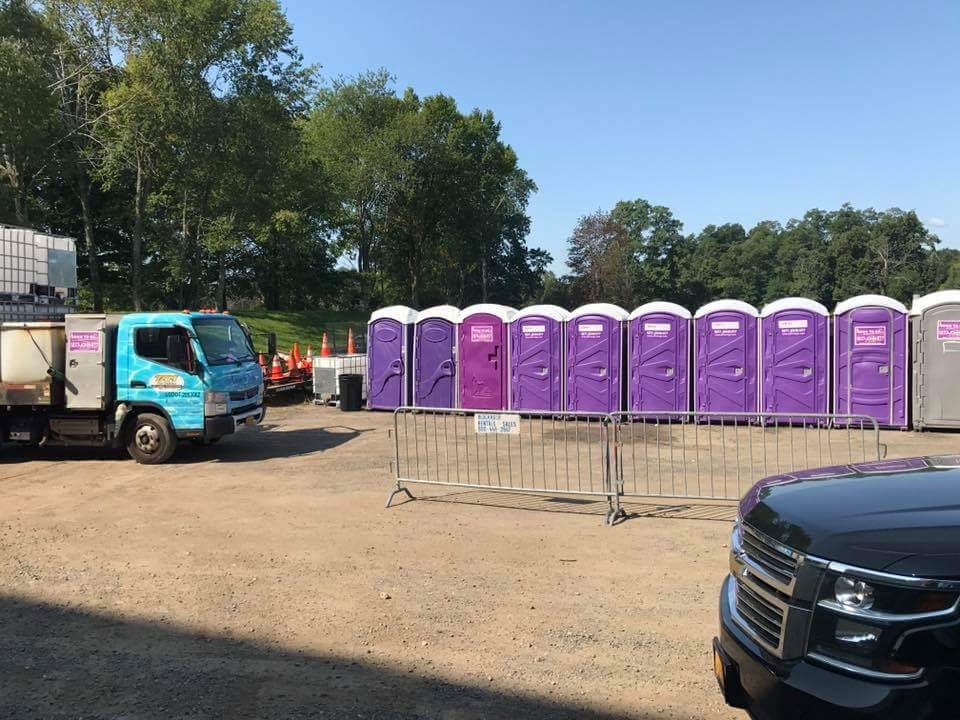 Porta Potties Near Me
When you're researching "porta potties near me," John To Go stands out as the go-to solution for all your portable restroom requirements. We understand that the need for a clean and reliable portable toilet service extends beyond just providing the unit itself.
That's why we focus on offering a comprehensive service package that takes care of all your needs, from the moment you first contact us to the time we complete the pickup. Our diverse range of portable toilet options ensures that we have something to suit every need and budget. With John To Go, you're not just renting a portable restroom—you're investing in a hassle-free experience that covers all the bases.