Chanukah Party Ideas: Food, Fun, Decor, and More
Chanukah or Hanukkah is almost upon us — November 28th to December 6th to be exact. If you're in the middle of planning the perfect Chanukah party, we're here to help!
Whether it's your first time hosting a Chanukah party or are a seasoned pro, our list of the top 10 Chanukah party ideas will help keep your event fresh and enjoyable for your guests.
Let's get the ball rolling.
10 Best Chanukah Party Ideas
When hosting a Chanukah party for friends and family, these Chanukah party ideas will help you put together a joyous and memorable event. Here are the top 10 Hanukkah party ideas adults and children will love:
#1. Cook Latkes (Grated Potato Pancakes)
Food is one of the things that guests look forward to when it comes to get-togethers. What better way to celebrate Chanukah than by cooking up some potato or cheese latkes together? Latkes are one of the most popular Chanukah recipes party hosts prepare for an authentic and delicious Chanukah experience.
Pro party tip: Spice things up by holding a latke cooking competition. This will encourage more interaction among guests while engaging them.
#2. Fry Doughnuts (Jelly Doughnuts)
Take a page from popular Chanukah party menu ideas and whip up some sufganiyot for your guests. Doughnuts are commonly fried during Chanukah and are loved by all regardless of age.
Doughnuts are among the most versatile Chanukah party ideas since you can venture beyond traditional jelly doughnuts. Try experimenting with different fillings and toppings. Who wouldn't love doughnuts drizzled or stuffed with chocolate sauce, applesauce, fruit glaze, cinnamon sugar, sprinkles, and more?
#3. Have A Potluck
All that cooking can tire a host out quickly! Get more enjoyment from your hosting duties by making your Chanukah party a potluck. You can still prepare a few choice dishes while guests help out by bringing their own special dishes.
Make sure that the food complements each other by coordinating who will bring what. This will also help you plan the party better and allow you and your guests to enjoy different cooking styles and dishes.
#4. Spin A Dreidel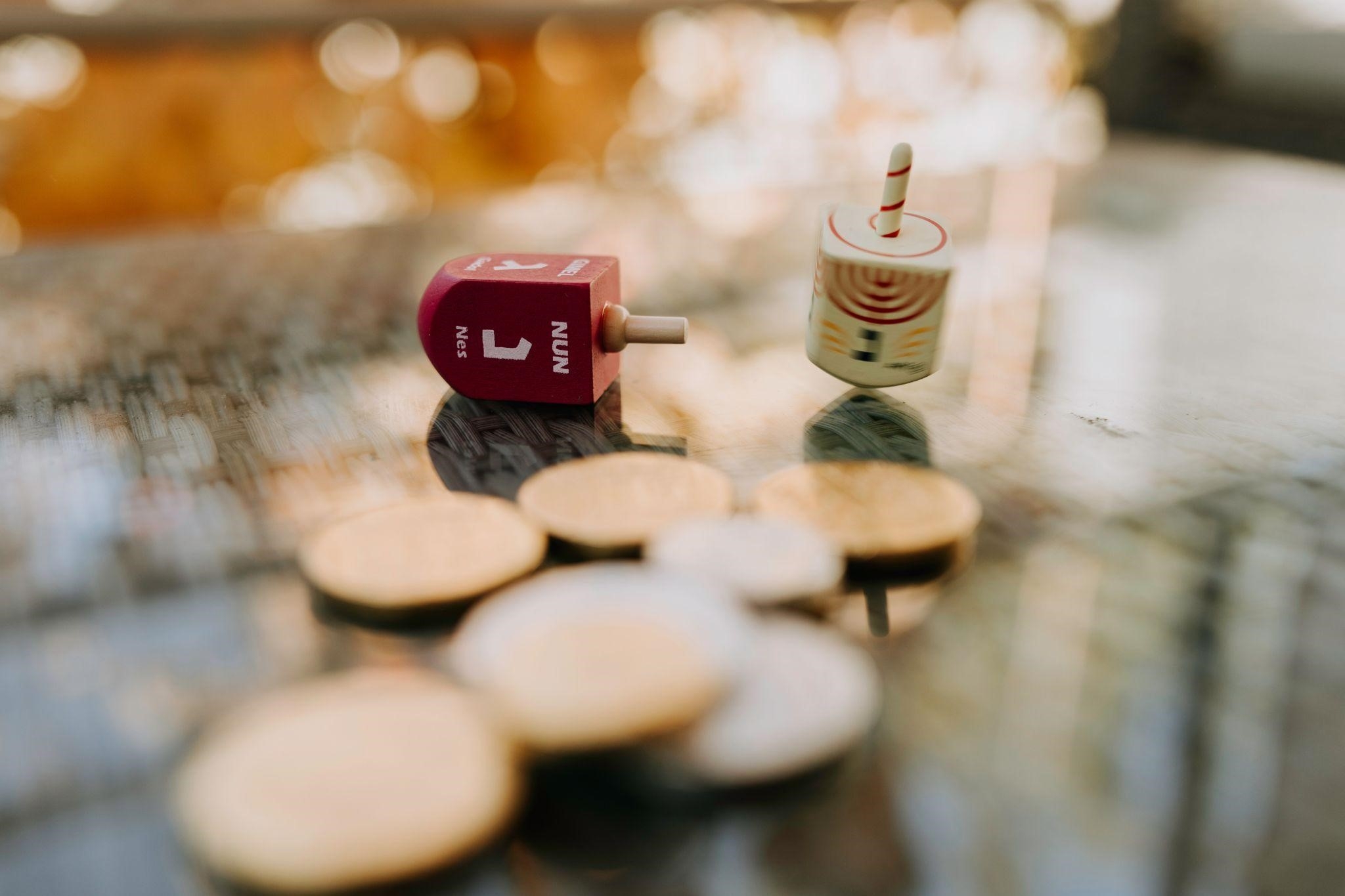 What would Hanukkah be without a dreidel? A game loaded with historical significance,    it's sure to be lots of fun for the kids as they take turns trying to win the pot. You can use different tokens as rewards such as coins, candies, or nuts to make the game more interesting and competitive.
If you aren't familiar with how to play, here are the rules.
For older guests, you can bring out the kvitlech to enjoy a friendly game of cards.
#5. Light the Menorah
The central tradition of the Festival of Lights is the ceremonial lighting of the menorah after sunset. Lighting the menorah is symbolic of how the Jewish army led by Judah the Maccabee arrived at the Holy Temple in Jerusalem. Upon reclaiming the temple, they lit the menorah with olive oil.
While the lit menorah should have lasted for only a day, the oil miraculously burned for 8 days, leading to the custom of lighting the menorah for 8 days. This is why the traditional menorah has 8 branches wherein each branch is lit in succession for 8 consecutive days.
Additionally, you can also chant Judaic blessings or read aloud personally prepared messages of blessing while the menorah is being lit.
#6. Create A Crafts Corner
Do you have small guests who love arts and crafts? An arts and crafts corner is quick to set up and a great way to keep younger guests occupied.
You can set up a crafts corner on one side of the room and have them create their own Chanukah party paper decorations like menorahs and dreidels. Give them supplies like paint scissors, colored cardboard, glue, and string.
Make it a friendly competition and award prizes to those who come up with the best-looking and most creative designs. You can decorate your party with their creations then have your guests take them home as souvenirs.
#7. Host A Chanukah Quiz
How much do your guests know about Chanukah? A fun and engaging way to test and improve their Chanukah facts is by hosting a quiz. Prepare some questions, throw in some interesting prizes, and get one of your party guests to host the contest.
In true Chanukah spirit, you can put together questions about Chanukah traditions, history, and customs. For greater interaction, you can split guests into teams with cool Chanukah party names for each group.
Pro party tip: Give the team with the highest number of correct answers Chanukah goodies in a special gift basket.
#8. Give Chanukah Gelt and Presents
Who can say no to chocolate and presents? Celebrate by exchanging gelt (chocolate coins covered in gold foil) and simple but meaningful gifts with your loved ones.
Some appropriate gift ideas are candles for the menorah, items from Israel, a kitchen apron, a basket with ingredients for making latkes, or a drip tray for the menorah. You can give kids Chanukah-themed board games and books, Chanukah decorations that they can hang from their windows, and DVDs of funny movies they like.
#9. Set the Mood with Decorations
Party decorations are a simple and quick way to add color and panache to any party.
You can easily DIY your own ornaments or find decorations of Chanukah symbols like candles, menorahs, dreidels, latkes, gelt, and so on at gift shops and party stores. Make your home or venue a beautifully colored symphony by decorating with the traditional Hanukkah colors of blue and white or silver.
#10 Hold Your Party Outdoors
If you have a garden or have the resources to book an outdoor venue, why limit your Chanukah party ideas to indoor celebrations at home? With the current health risks caused by the global pandemic, an outdoor garden party can minimize your risk while giving your guests a refreshing get-together.
Move some picnic tables outside, fire up the grill, and get an LED-powered menorah to keep it lit. Don't forget to rent portable outdoor bathrooms to keep guests outside and to minimize after-party clean-up. A portable bathroom may not be the first thing on your mind when you think about moving your festivities outdoors but it's so useful to have that we know you'll thank us later.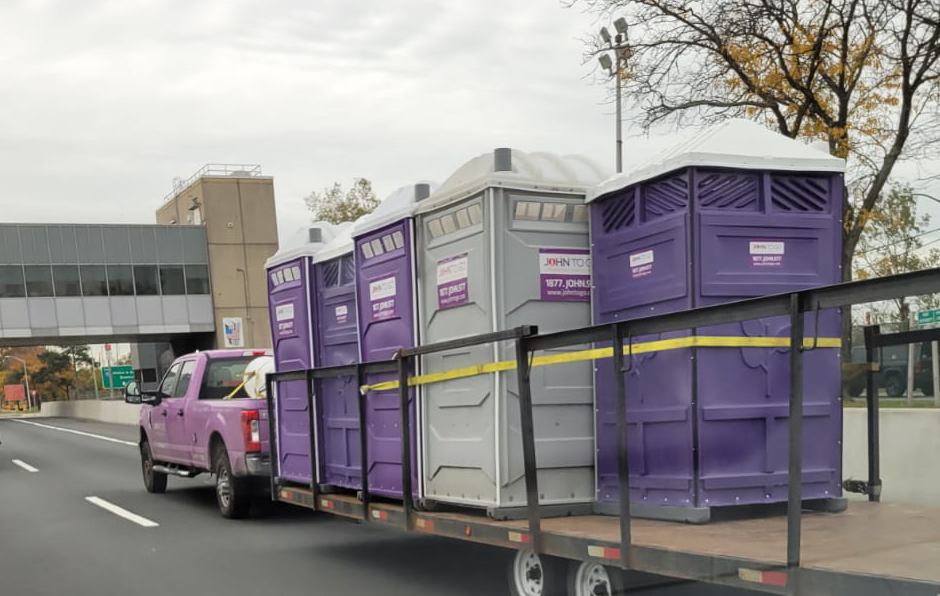 Don't know where to get one? John To Go provides portable bathrooms for different uses. Renting one won't break the bank either. You can easily check out their portable bathroom rental prices by requesting a quote from their website.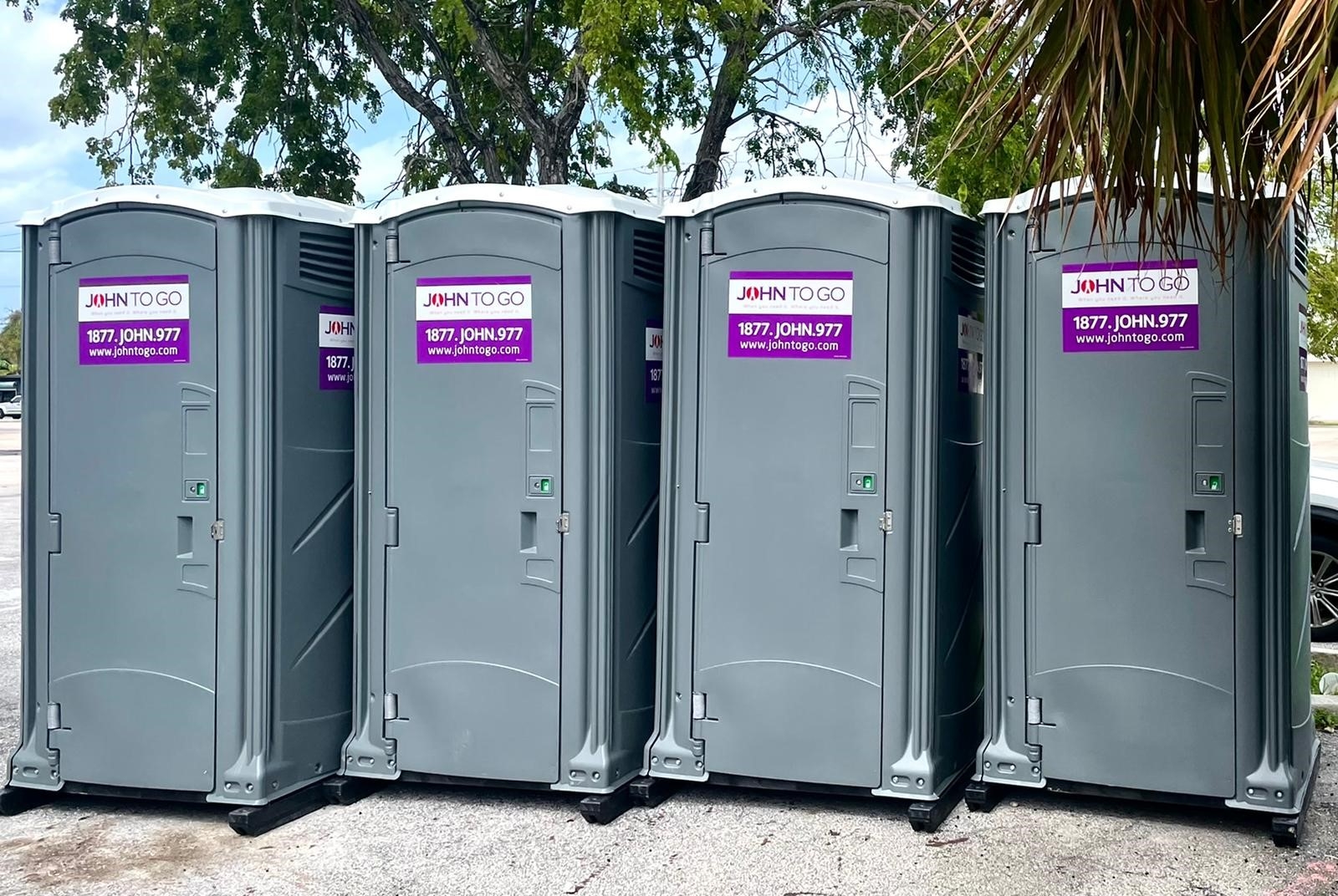 You may be surprised by the number of choices John To Go can offer. If you prefer a fancy portable bathroom, check out their restroom trailer for extra convenience and comfort. It comes with luxurious amenities such as a fireplace, heater, air conditioner, and sound system.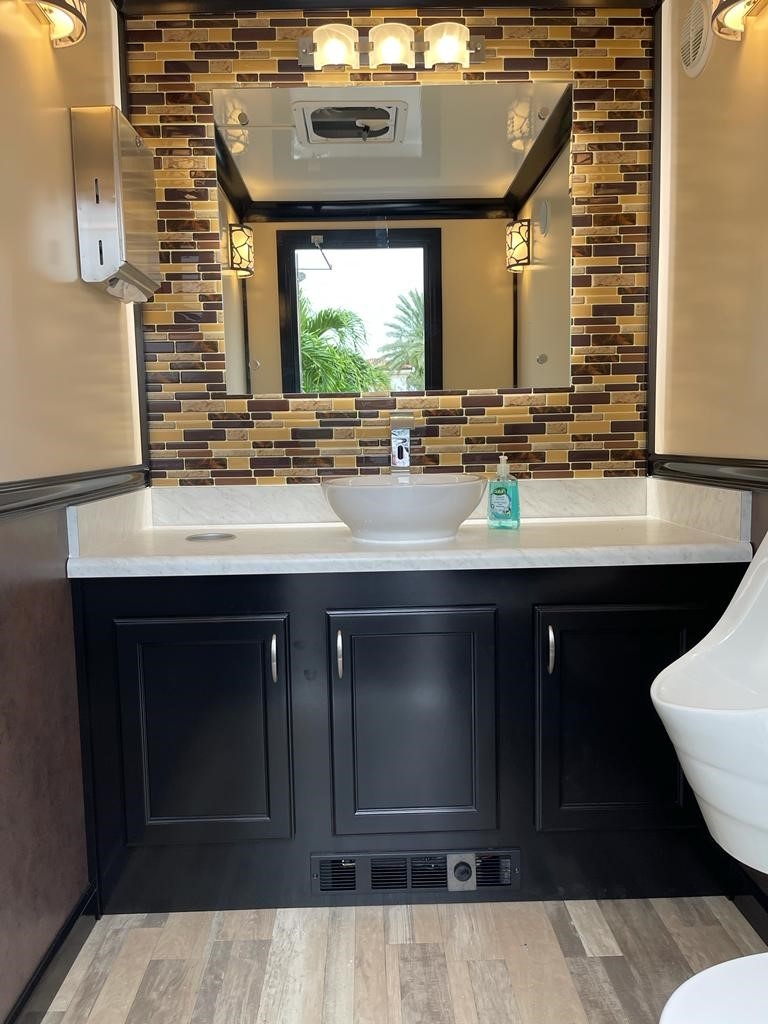 Conclusion
Rich with meaning, historical significance, and symbolism, a Chanukah party can help you celebrate this annual event with family and friends. Despite all the preparations, there are creative ways you can minimize the time and expense it takes to organize your event.
Take our handy list of Chanukah party ideas to help you throw a great party that your guests will enjoy.
Happy Chanukah!
FAQs
What is a Chanukah party?
A Chanukah party is hosted to honor the festival of Chanukah or Hanukkah, otherwise known as the Festival of Lights. Chanukah is an 8-day Jewish winter festival that celebrates the Jews' triumph over the Syrian Greeks who occupied Jerusalem.
Chanukah is also called the Feast of Dedication as it commemorates the rededication of the Holy Temple after the Jewish victory. Literally translated, Chanukah means "dedication."
The festival falls in December and is celebrated with the lighting of the menorah at night along with fried food and prayers.
Chanukah parties are a great way to get your family and friends together while bonding over delicious food and Chanukah party games.
What should I expect from a Chanukah party?
A Chanukah party is mainly associated with the lighting of the menorah, a candelabra with 8 branches and a holder, while Judaic blessings are chanted and traditional songs are sung.
No traditional Chabad Chanukah party is complete without a game of dreidel and giving of Chanukah gelt. At a Chanukah party, you'll also enjoy scrumptious fried food like doughnuts and cheese or potato latkes.
I've been invited to a Hannukah party? What should I bring?
If you've been invited to a Chanukah party, you may not want to go empty-handed. You can take a cue from traditional Hanukkah party ideas and make or buy some potato latkes (check out this recipe) or simply give some Chanukah gelt coins.
If you plan to get Chanukah party supplies for your host, look no further than Party City. Party City Hanukkah supplies are popular and well-loved, making it the go-to store for Chanukah party supplies. You can easily find party games, decorations, Judaica-themed tableware, kids' toys, dreidels, and even chocolate gelt coins.
Porta Potty Rentals Near You

Find out where to rent portable toilets