Emergency Porta Potty Service When the Unexpected Happens
When it comes to natural disasters, there are some places that seem to have it worse than others. For example, Florida, Louisiana, and Texas are prone to hurricanes, heavy storms, and tornados that often rip through large areas of the state. Specific areas like the Florida Keys and New Orleans have been hit even harder in recent years.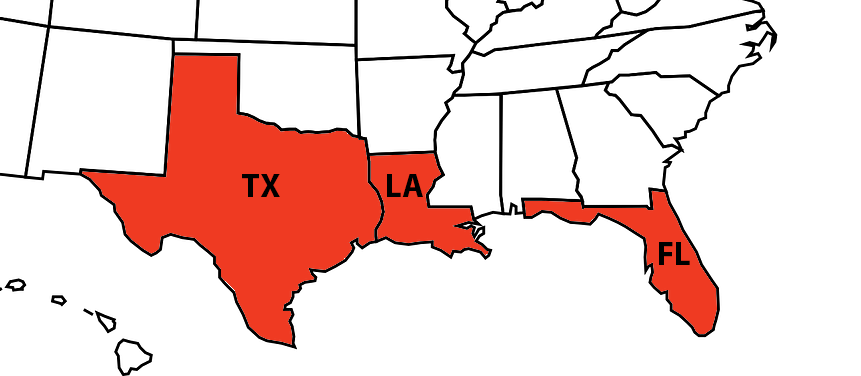 From the beginning of June to the end of November, those living in southern states must be constantly aware because a small storm over the ocean can easily gather strength, building up to a tropical storm and ultimately a hurricane. As many as six hurricanes hit the South in any given year, and each can bring massive devastation with it.
While six hurricanes may not sound like a lot, when you consider the amount of damage a single storm can do it becomes a lot quite quickly. Even in areas that feel like they are prepared for it, those storms are unpredictable and devastating.
Few can forget hurricanes like Katrina and Harvey, that caused massive storm surges that wiped out entire swathes of the country, killing thousands and costing hundreds of billions in damages. Entire neighborhoods and business districts were flattened, with rubble and debris where homes and livelihoods once stood. Families were torn apart by the loss of, at best, all of their worldly belongings. At worst, the loss of loved ones left a gaping hole in their lives.
These people found themselves faced with the most devastating experience of their lives in what seemed like the blink of an eye. Residents who chose to flee did so with what they could pack into their vehicles, boarding up their homes and hoping to return for the rest in just a short few days. Other residents chose to knuckle it out and see what happened. But then found themselves fighting and fleeing for their lives when the storm was far worse than they had anticipated.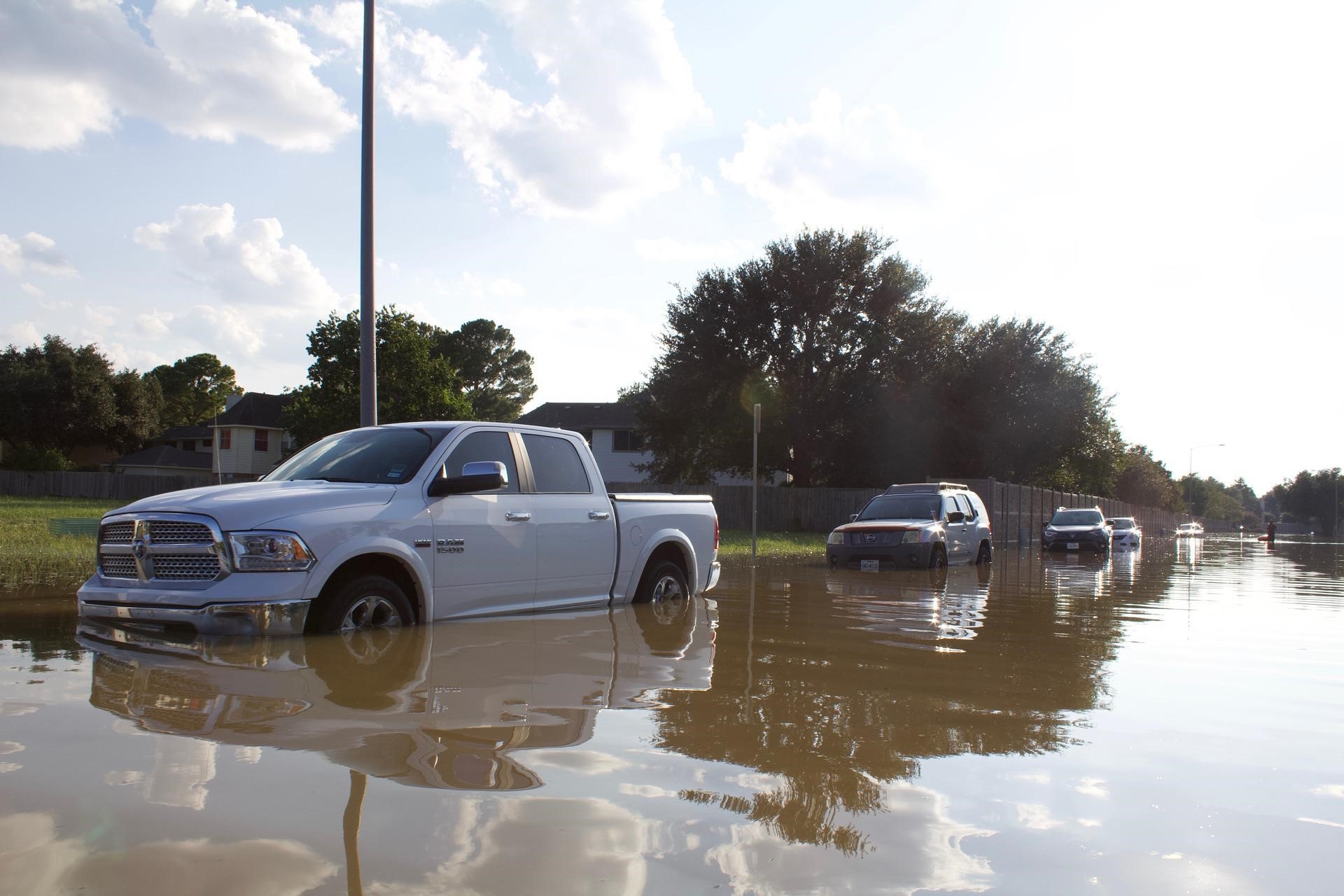 And all of those people found themselves facing a return to nothing at all. A return to homes and businesses that were absolutely gone. To streets that didn't even look like their own anymore. And yet, they were tasked with trying to rebuild their lives and their families. They were tasked with trying to rebuild their livelihoods and their very existence.
But recovery efforts begin as soon as the area is safe, with people from throughout the area, those personally affected and those who have not been, swarming into the area to search for survivors, salvageable items, and more. Those individuals come together at a time of need, digging everything out to make way for residents to start over again.
Power is restored to the area, flooding is abated, basements and rubble is cleared. And slowly, those on the outer fringes of the storm, who have suffered the least physical harm, are able to resume normal life. The infrastructure affected by the heart of the storm, however, can take years to restore. Buildings, boardwalks, utility stations, and other large structures are repaired.
It's times like this when the area needs support and help from those around. It's when calls pour in to organizations like FEMA disaster recovery centers, emergency management departments, utility companies, disaster relief sites and services, and so many more. People are looking for help and they're looking for answers. And unfortunately, they're looking for some of their basic needs to be met.
These organizations are often overworked and struggling to make their way through what likely seems like an unending job, all while many of them may be wondering what's happening in their own area as well. And they're not the only ones. Average citizens from the area and those who are bussed in will do anything and everything that they can to help the people in these storm-ravaged areas. They clear debris, stage rescue attempts, start the rebuilding process, and a whole lot more.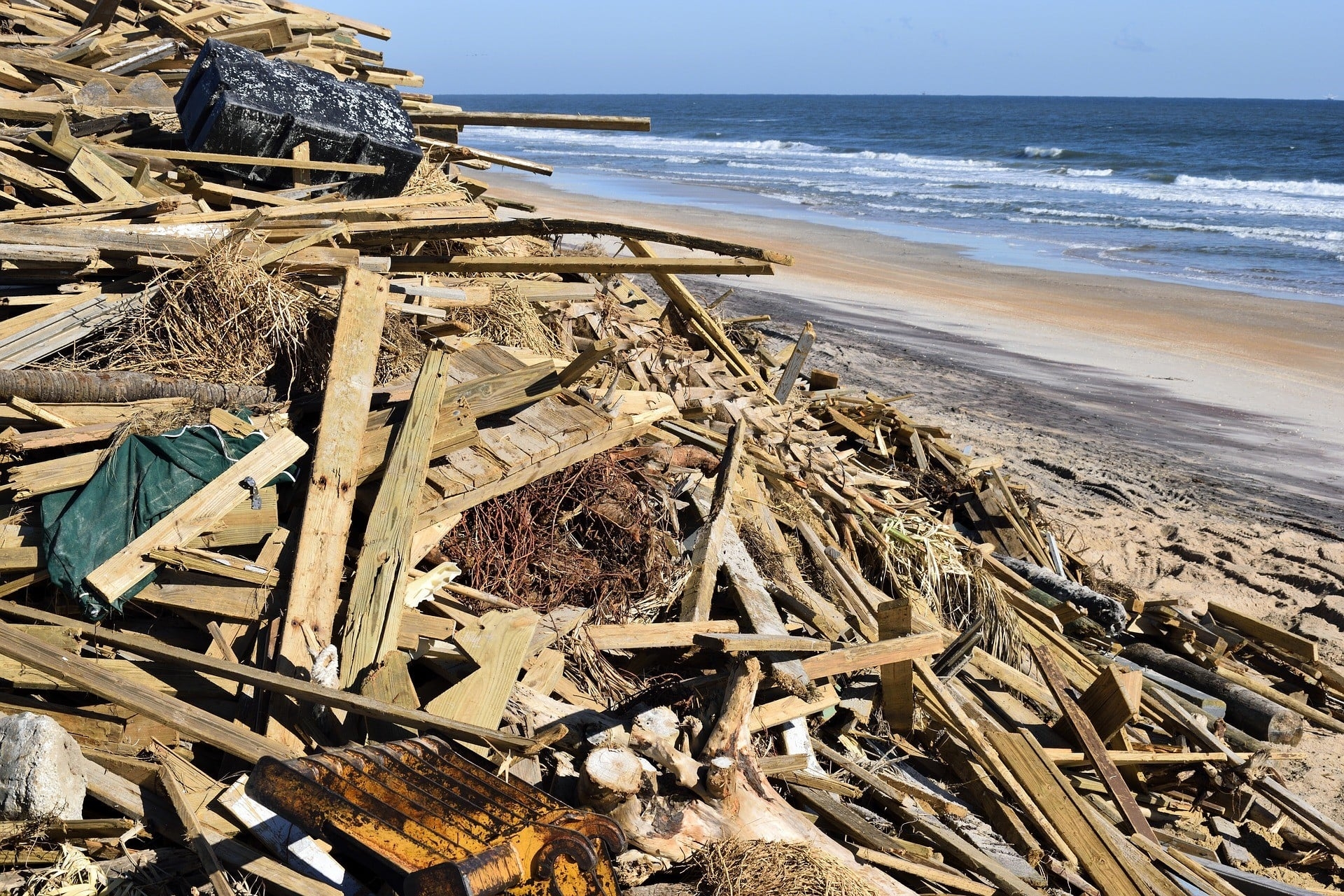 In fact, in the face of all of this destruction and devastation, the only good thing is the way that people come together to support one another and do what it takes to get people back on their feet again. But all of those people are running on very little. Very little energy. Very little sleep. Very little of the basic necessities of life. That's where John-to-Go comes in to help.
John-to-Go can help ease a little of the burden on those who are doing their best to get things up and running again, by providing support in the wake of storms, pandemics, and whatever else is needed. When you need us most, we're right there to help.
Reliable Emergency Porta Potty Services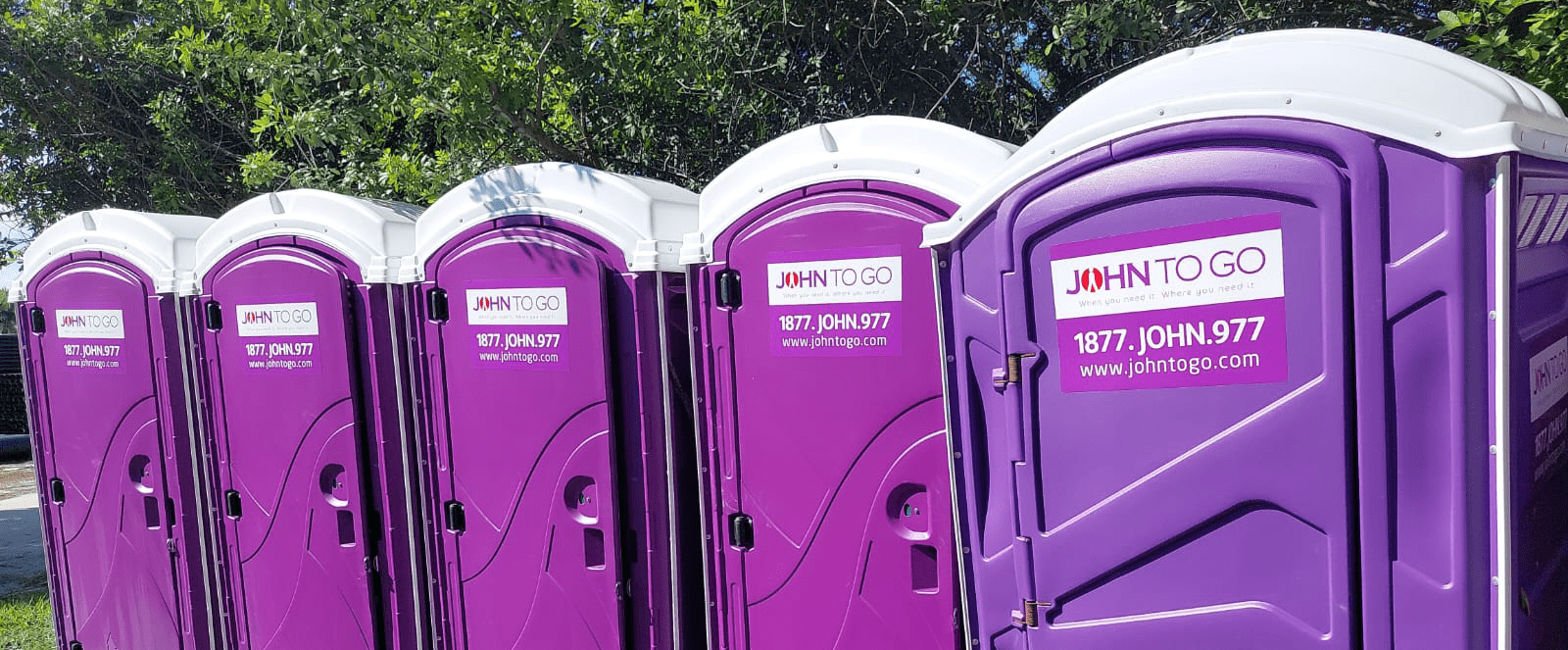 John-to-Go is a porta potty provider that can come to assist whenever you need us. In fact, we keep watch on impending storms and send out our teams quickly, securing all of our units from nearby areas and keeping them well protected from the storm. Then, our emergency crews are able to deliver those units wherever they're needed and as quickly as possible.
Speed is of the essence when it comes to emergency situations, and that's why we make sure everything we need is ready before the storm. That way, when the storm passes and it's time for recovery efforts, there's no time wasted. Instead, we are ready to go at a moment's notice, sending out everything we have to the locations where they're needed most.
We pride ourselves on being there for our customers, which means we have crews sleeping in our offices if there is a need for services and roads are not safe for them to be out any more than necessary. Our crews are happy to help and provide whatever our customers are looking for, without making a bad situation a whole lot worse.
When major disasters strike, portable toilet suppliers are often swamped with calls for units. Some companies use this as a time to raise their rates to the point of price gouging. But taking advantage of people who are in the middle of a difficult situation is just not how we work. At John-to-Go, we provide our services the same way we always do, and without the price gouging. That's how we've gained customers for life after some of the worst disasters in our nation's history.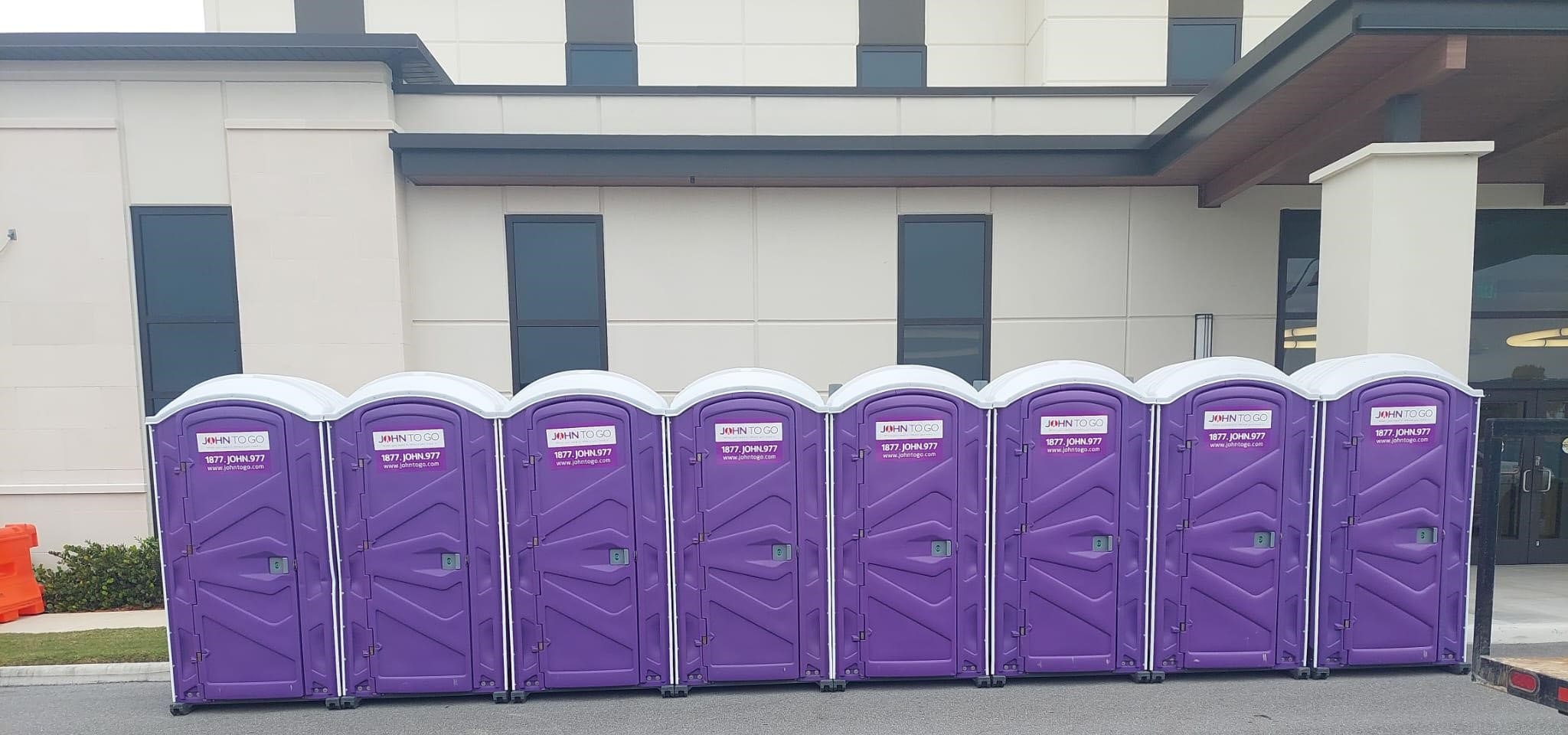 John-to-Go has a solid reputation for honesty, reliability, and quality and we're not about to throw that away to take advantage of our customers. We're here to provide you with the service that you're looking for and to make sure that you feel as supported as possible along the way. We do this with our large supply of emergency porta potty units and shower trailers, as well as our 24/7 support and quick response times.
We make sure that we have everything ready to go at a moment's notice. All you need to do is make the call and we'll get our disaster relief restrooms and more to wherever you are. We know that you're counting on us in these emergency situations, and that's why we do everything we can to get you set up and ready to go as soon as possible.
In fact, we have even more than just emergency restroom trailers. We also have disaster relief shower trailers that work great for people who have been displaced from their homes and forced into shelters. These emergency shower trailers provide a way for residents and work crews in the area to feel a little more 'normal' in the midst of a terrible ordeal.
When it comes to an emergency porta potty, we also offer a range of different options of portable restrooms for disaster relief. That way, you can have all the normal comforts of a real bathroom, no matter where it's located. That's because we want you to have at least the basic comforts that we can provide, and a disaster relief porta potty trailer, or disaster relief showers are one small thing that we can do.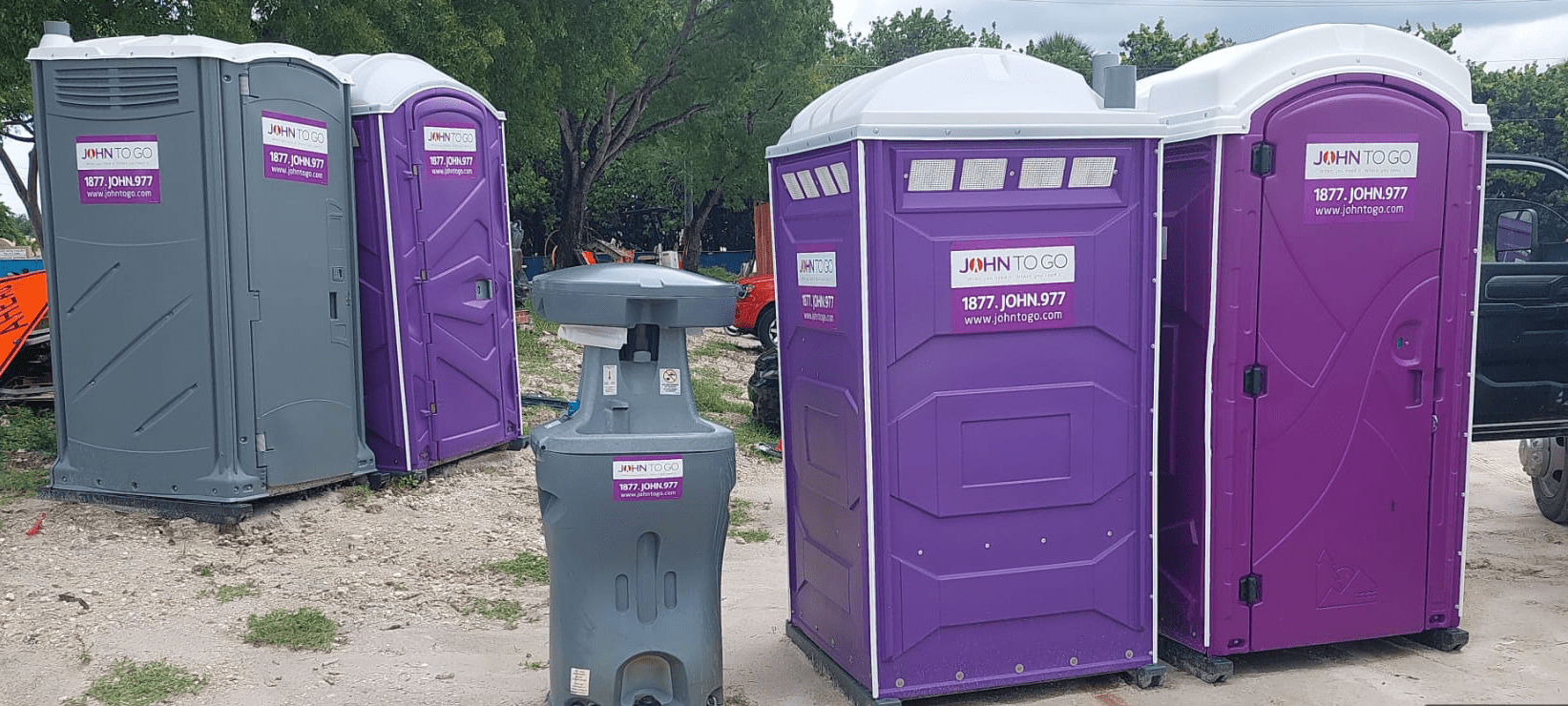 Louisiana, Texas, and Florida natural disasters will happen. And disaster recovery resources will always be needed. But when there's a need for any sort of emergency portable toilet, John-to-Go can help you when you need it. Give us a call to find out more about the options we have available and how we can help you prepare for an emergency or recover from it. Our portable toilet emergency preparedness plans will make it easier on everyone by helping you know what to do every step of the way.
Natural disasters in Florida and elsewhere around the country don't stop your basic needs, and that's where emergency response porta potty rentals and restroom trailers for disasters can make a difference.
Porta Potty Rentals Near You

Find out where to rent portable toilets