Hosting a Halloween Party for All Ages
So, you're looking for more information on just how to host a great Halloween party. Maybe you've thrown a Halloween party in the past and you're looking to do even better. Or maybe you've never had a Halloween party before but you want to make sure everyone loves it. Well, if you don't know how to host a great Halloween party, you're in the right place. We're going to help you along.
Halloween Party Planning Checklist
Okay, let's start from the top. Just what do you need in order to make your party the best any of your friends and family have ever been to? Well, you'll need to start with the basic categories:
Decorations

Food

Drinks

Games/Activities
But just what do you need to do in each of those categories? Well, first let's start with the decorations. If your goal is to figure out how to host a great Halloween party you want decorations that are going to fit your theme. For some that might be something fun or whimsical. For others it might be something super scary. So, think about the type of Halloween party that you want to have.
A scary party might have blood and gore or it might have some of your favorite horror movie characters and themes. You can use plastic knives, fake blood, and even spooky sounds to really make your party scary. And you can go as scary as you want.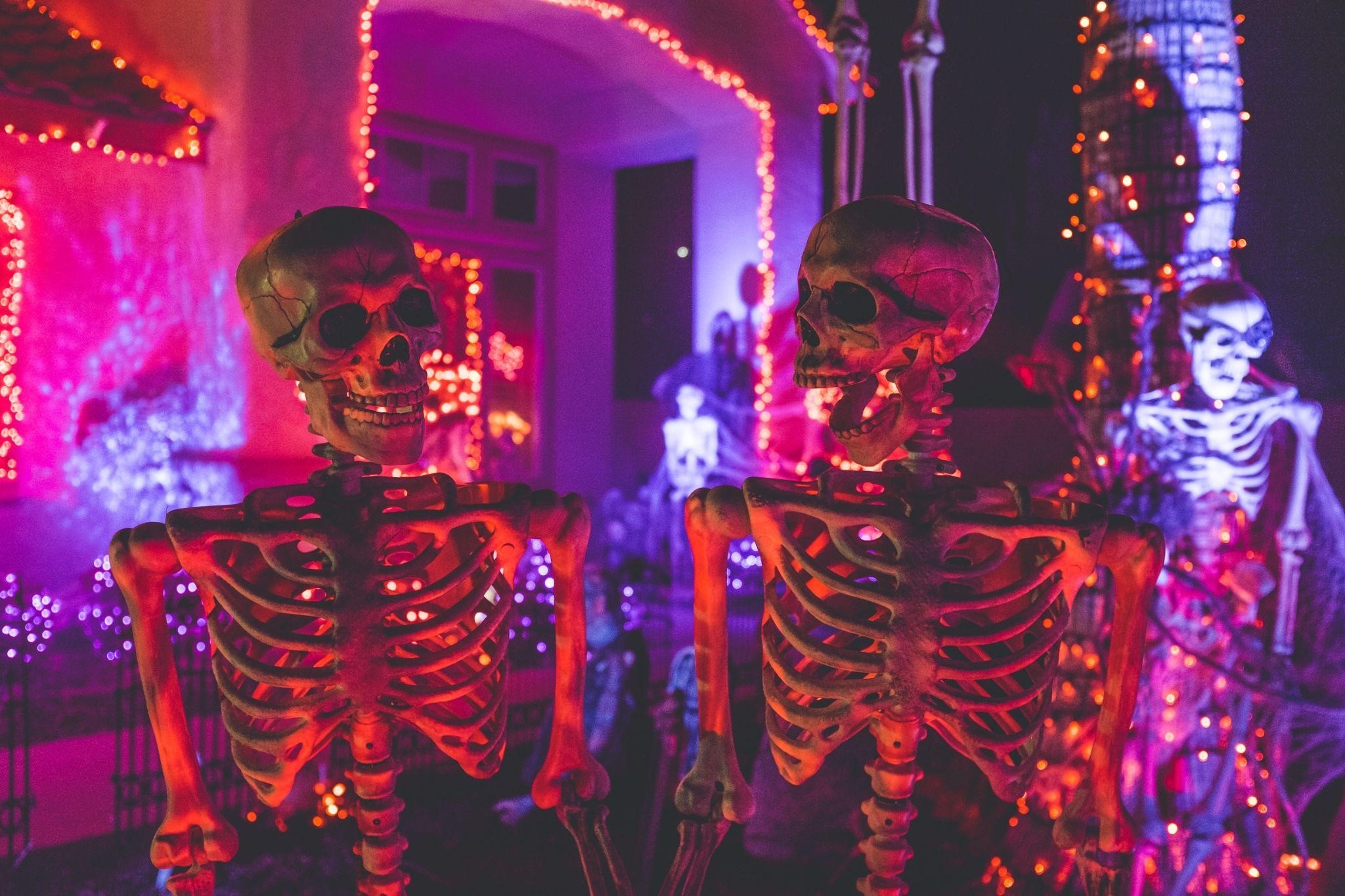 If you're looking for something that's going to be a little more family friendly, however, you may want to look at Halloween events for kids, or at least a Halloween house party that's going to be less spooky. You may still opt for things like ghosts or witches but in a little more toned-down way. And you might use decorations like jack-o'-lanterns and lights rather than anything too scary.
When it comes to food you may want to go with something that actually fits your theme. That could be foods that look like something Halloween or something that sounds like a Halloween food (like halloweenies (hot dogs). You could also use shaped foods like fruit cut into the shape of pumpkins or bats. Or make your deserts look like they're covered in blood.
Drinks go along with this theme because you can give them fun names that fit the Halloween theme or you can serve red drinks that really look spooky. It's entirely up to you and your best ideas for Halloween events. A fun teen Halloween party can really work here as well.
Finally, games and activities are great for parties no matter who you're inviting. If you're inviting small children then you might want to send out Halloween costume party invitations and give out prizes. Or maybe have coloring contests or prizes for the best jack-o'-lantern.
If you're looking for Halloween party ideas for teens you might need something a little bit more age appropriate. Costume contests and jack-o'-lantern contests can still work but you might need a few more rules. You may also want to throw in some music for dancing or invite everyone to make their favorite dish for the party.
Finally, if you're looking for how to host a Halloween party for adults you might want to look at ways to incorporate their favorite things. All of the ideas from the younger groups would still work, but you'll likely also want more food and some adult beverages to go around as well.
All of these age groups are going to have fun if you figure out how to host a great Halloween party. But make sure you're starting it out right, with a fun Halloween party flyer.
Inviting Your Guests
If you're going to have a Halloween party then you first need to decide where to host a Halloween party. You might be looking for backyard Halloween party ideas so you can have even more people and that's great. But just what Halloween party ideas outdoors should you have?
Pumpkin bowling can be fun. So can a dance party, which can be done indoors or outdoors. Decorating the space is definitely important and of course you're going to need to accommodate all of your guests for any of their other needs. So, once you've invited everyone to your party and they all show up, there's one more thing to think about.
Need for Porta Potties
Having a party means making sure that your guests are going to be comfortable and having a place for them to take care of business is definitely an essential part of that. But you likely want to know more about average porta potty rental costs before you decide on mobile toilet rental, right? Luckily, it's not as expensive as you might think.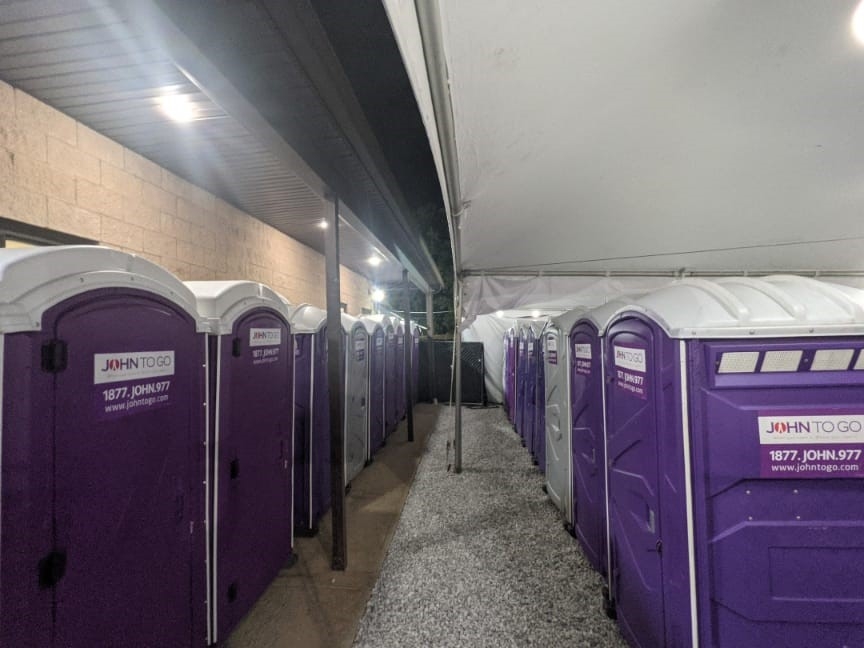 Depending on the specific type of porta potty rental you decide to get, such as a small porta potty or a more elaborate restroom trailer, you'll have a different porta potty rental cost associated with each. But you need to think about the number of people you're inviting and just how fancy of a party you want to have.
Also, think about accessibility. The porta potty dimensions are going to be important if you have friends or family who need different accommodations. Luckily, you can easily get handicap port o potty rental near me as well.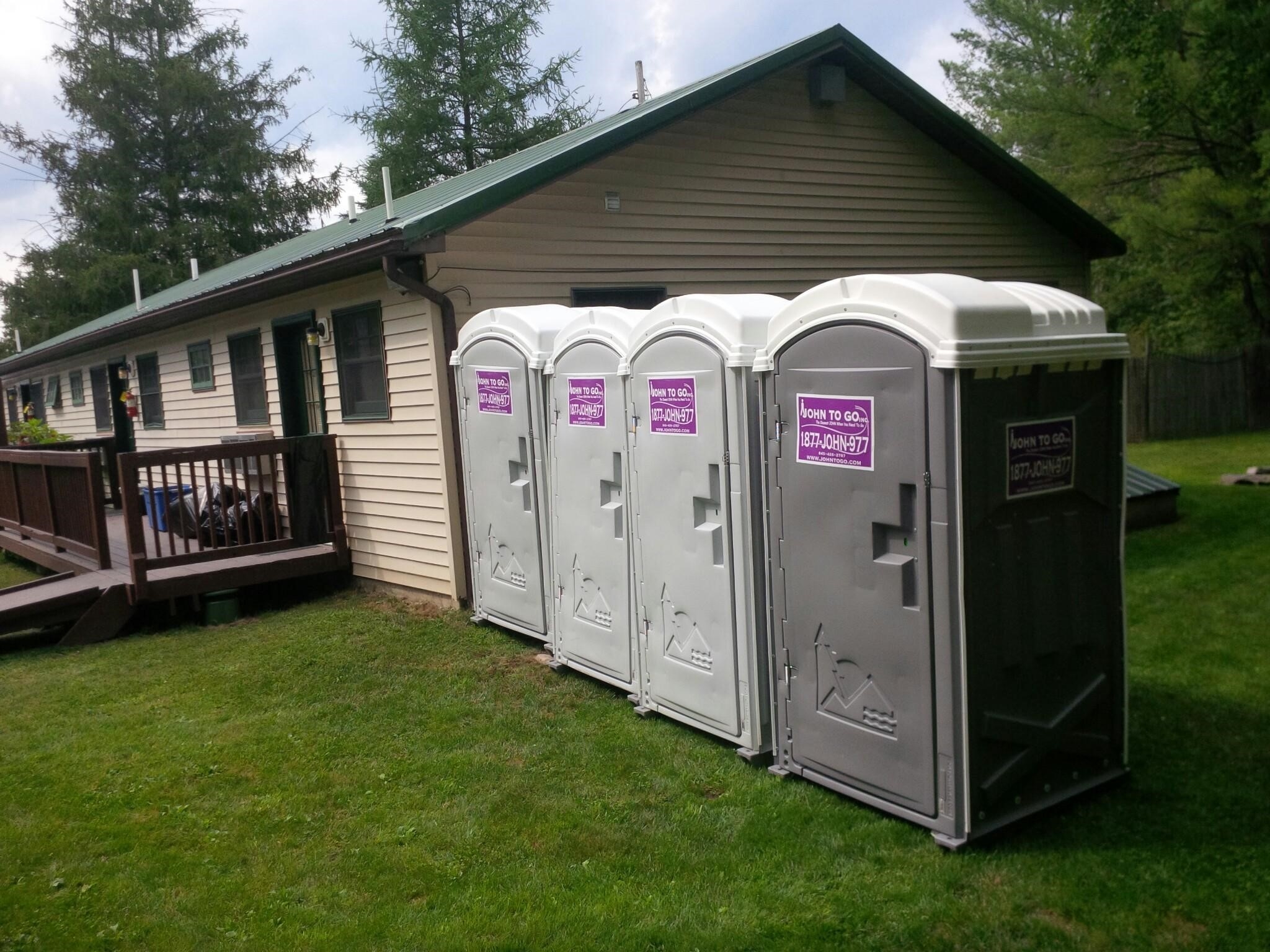 All you need to do is take a look at the different options that are out there and decide which one fits your needs. Your guests are definitely going to be more comfortable when they have their basic needs accounted for. And you won't have to worry about a lot of people going in and out of your house during your party.
Tips for Staying Safe and Fun
Before you go, it's important to think about some other factors as well. For example, the safety of your guests and your family (and your home) is essential. It starts with having all of the facilities that everyone needs, but it's definitely more than that too.
Limit alcohol consumption. For some people having a party with plenty of free-flowing alcohol is part of the fun, but the more alcohol the more chances there are for people to get hurt either because of inappropriate behavior or simply from slip and falls.

Keep it small. Your party doesn't have to be too small, but you do want it to be limited to people that you know and are comfortable with. This ensures less difficult situations or less potential clashes between people who don't know each other.

Keep an eye on children. That includes teens as well because you want to make sure everyone is having fun but no one who is under the legal age is drinking. If they do drink on your property, you could be held responsible.

Clean your yard. If you're hosting a party, especially one that could go late into the night, it's important that you have your yard clear of obstacles so your guests can get around safely and easily without tripping hazards.

Plan activities. When it comes to having fun don't just expect everyone to wander around and eat and drink and talk. Sure, those things are going to be good, but you definitely want your friends and family to have a good time at your party. If you're looking for how to host a great Halloween party, having activities to do is a great start.

Encourage participation. Encourage all of your guests to participate in the fun and the activities that you have planned. Sure, some of them might be a little skeptical and some of the activities may be a little more childish for older guests, but that doesn't mean they can't be a whole lot of fun.

Be silly. If you want other people to participate in the activities and risk being silly then you absolutely need to make the first move. So, don't be afraid to really get into the swing of things, no matter what type of party you have. That means going all out if it's scary or if your party is themed a little more on the fun side.
Wrapping Up
When it comes down to it, figuring out how to host a great Halloween party comes down to what you're looking to do. You and your guests can have a great time with different types of parties and you can absolutely make the most out of the experience if you just put a little thought into it.
Start with some fun invitations, then get to the great activities and events you're going to host within your party, and definitely don't forget food and drinks. After all, any good party needs to make sure that your guests have something to eat, right?
And definitely don't forget about putting in a porta potty for the comfort of your guests.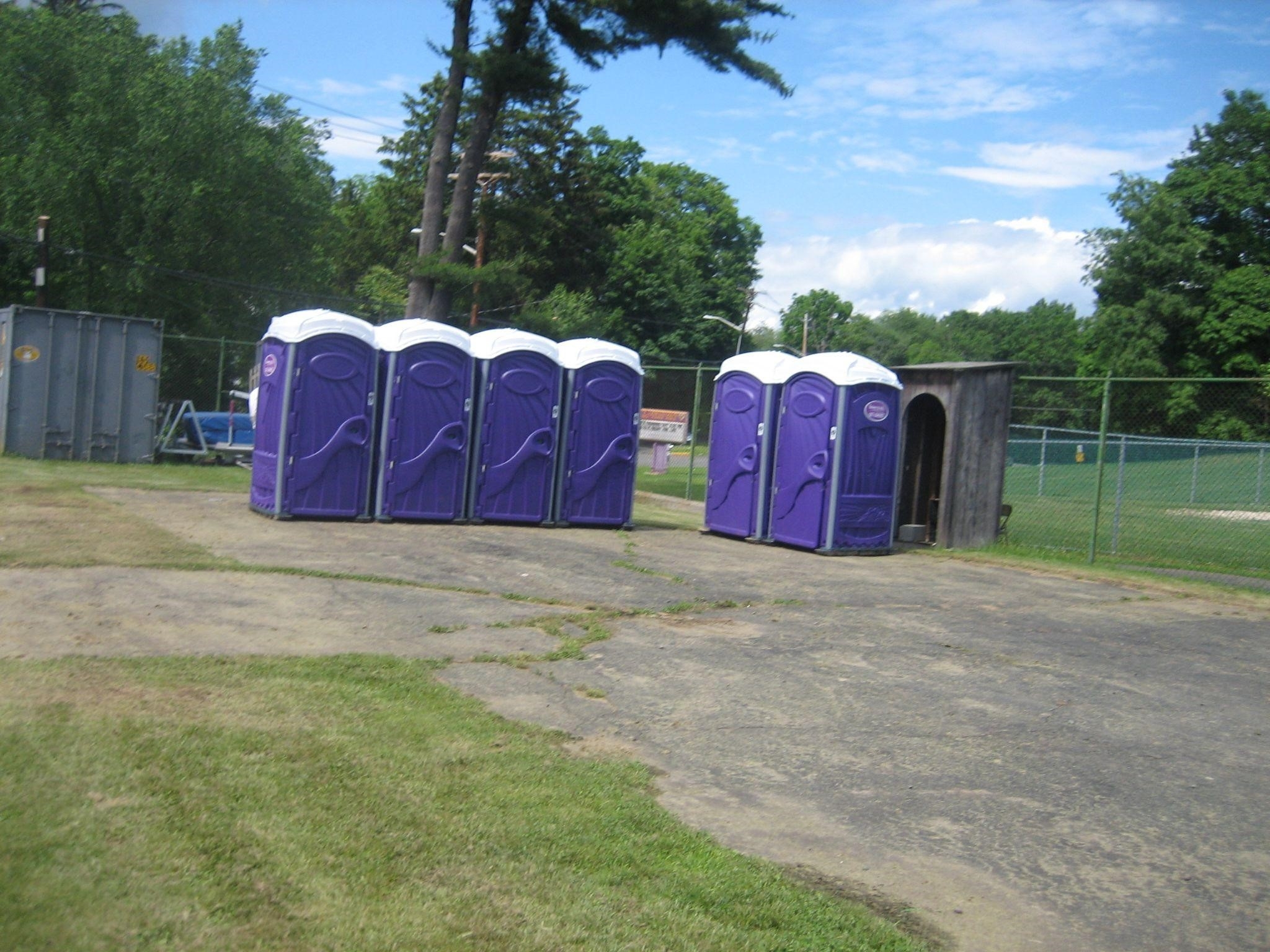 Porta Potty Rentals Near You

Find out where to rent portable toilets