Creating the Perfect Setup with Luxury Events
Planning an event means thinking about a whole lot of things - from food to decorations and from entertainment to drinks. But planning luxury events takes all of that to a completely new level. It means making sure that every aspect of the event hits a certain standard. And there are many different ways to create a luxury event that truly takes things to the next level. So let's take a closer look at just what you need to consider.
What Makes a Truly Luxurious Event?
When you pull off a good event it means that you're providing a positive experience to the guests and you're offering good food and entertainment and anything else that is expected for the event. It means you're hitting all of the necessities as well as going beyond them to create a pleasant experience. But that's just creating a good event.
When you create a great event it means that you're going way above and beyond the bare necessities. You're creating an event that people are really impressed with and that they truly enjoy. But again, you're only at the level of a great event.
If you're looking to do something truly luxurious you're at another level altogether.
Creating luxury events means offering all of your guests far more than they would ever expect. It means creating a once-in-a-lifetime experience that offers exceptional attention to detail. Because if you're looking to make something that people are going to be talking about for a long time afterwards, you need to take every aspect of the event into consideration to create a truly unique experience.
Invoking All the Senses
Are you ready to start planning a luxury event? Well then, it's time to start thinking about just what is going to go into that event. You need to think very carefully about everything that goes into the experience, and that can feel a little overwhelming. That's why it's important to look at each of your senses and use those to help you hit all of the important details.
Creating a high-class atmosphere becomes a whole lot easier when you can sit down and think about your sense of sight and what it takes to really make that sense come alive. Then your sense of smell, and everything that will make that come alive. You repeat the process for each of your senses and by the time you're done, you have a truly spectacular experience that is unmatched.
But let's dive a little further into the process of the best luxury event planning.
Sophistication on Every Level
You're ready to start planning that luxury event but you're not quite sure where to start. That's not a problem because we're going to start right from the beginning. With your senses.
What Do You See?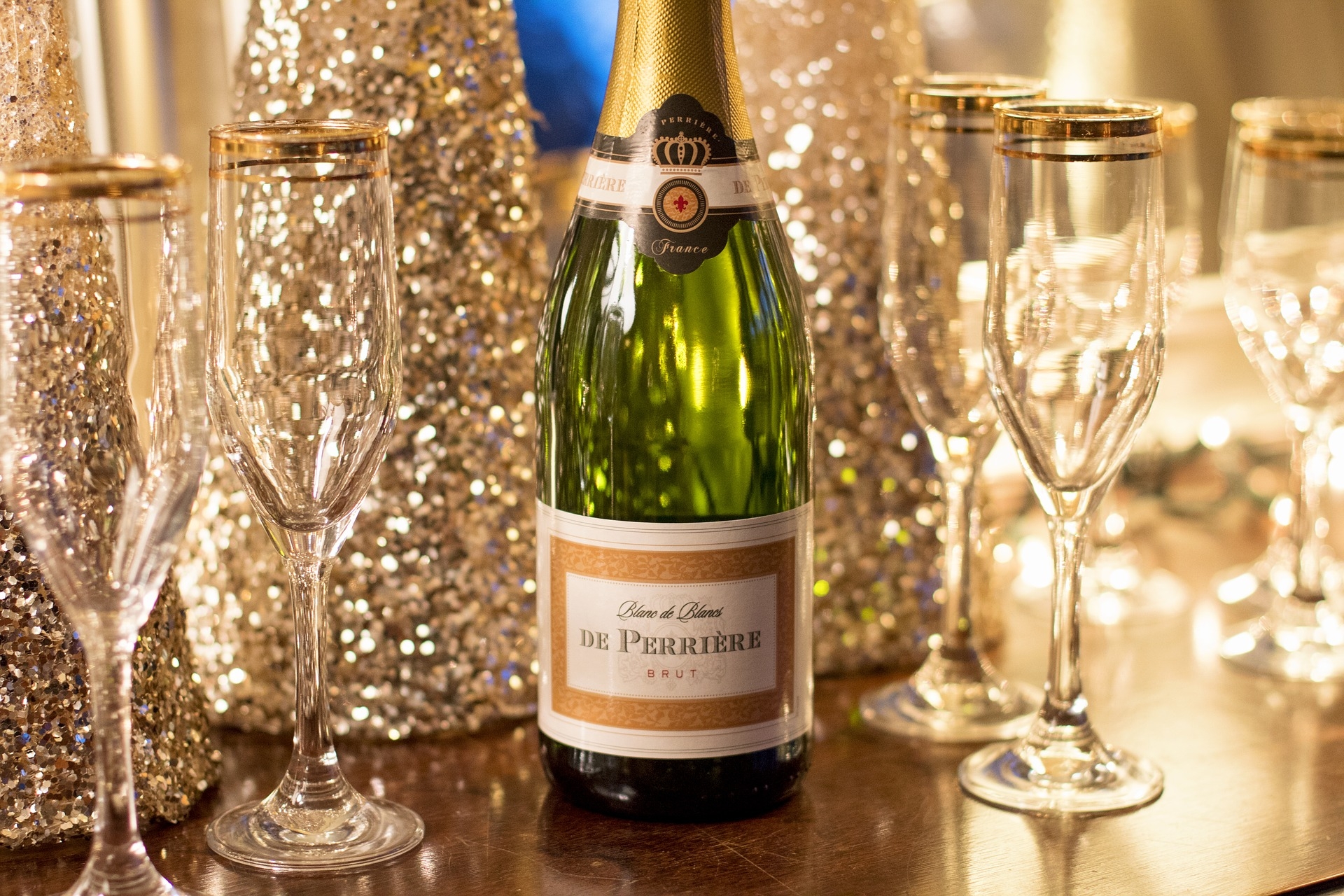 This is probably the sense that you think about the most when it comes to full service party planning. It's also the one that most people think of first when they walk into an event. They always want to see beautiful things and feel like it's all high end. While there are some basics that you will have no matter what, like table coverings and centerpieces, there are definitely ways to upgrade these and your other items to create a truly luxurious experience.
Linen tablecloths and chair covers can be one way to create more luxury events when guests first walk into a space. Real flowers for centerpieces and decorations are another. Also, centerpieces should feel luxurious, which means they should not be too small or simplistic. You may also want large displays for special areas (such as the cake table at a wedding or a photo board at a retirement party). You also want to take into consideration things like the lighting, draping of fabrics throughout the space, and even the colors of the decorations used.
What Do You Hear?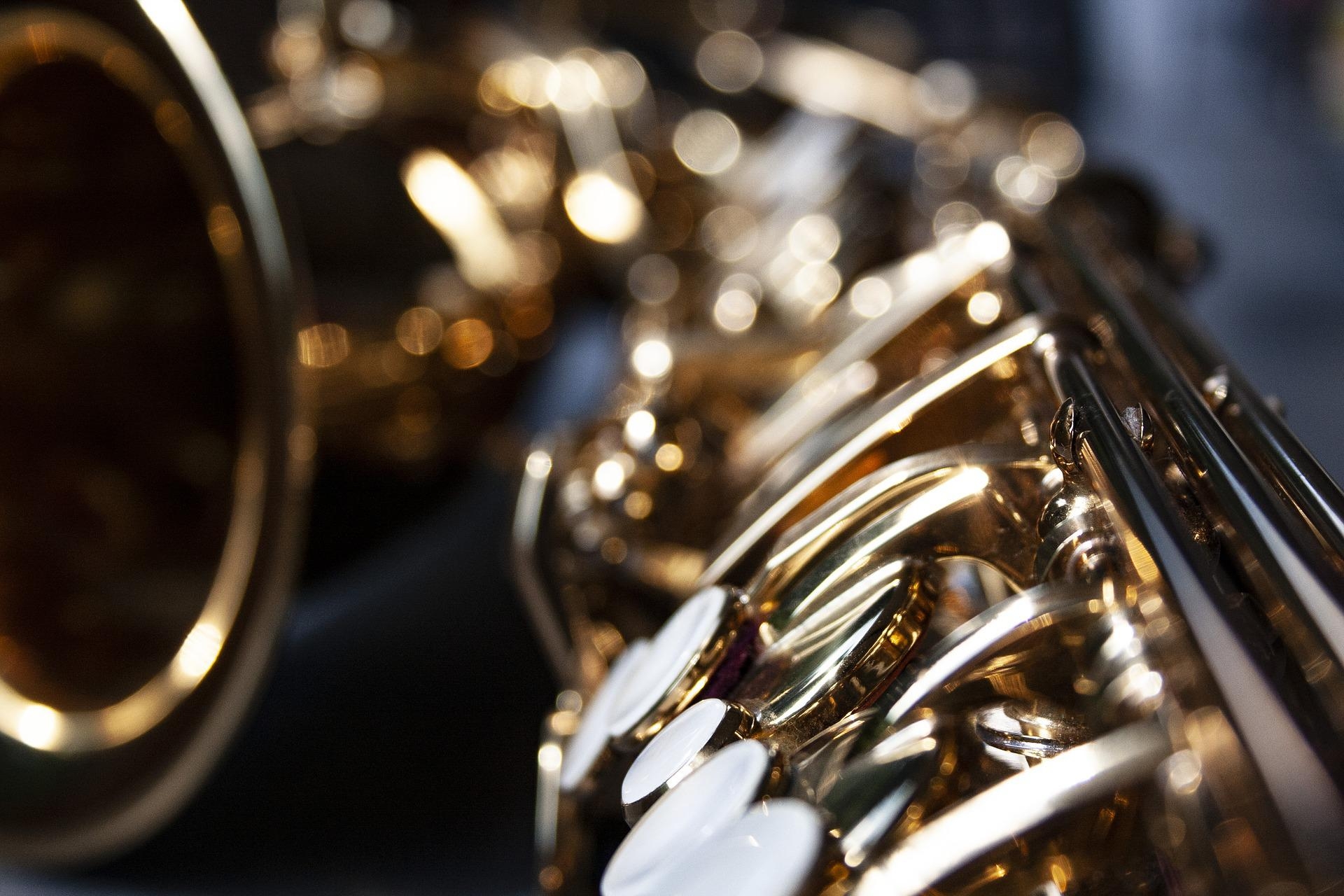 When your guests first walk into the event you don't want it to be silent. Instead, you want music that will help draw your guests into the experience that you are creating. The specific music that you use will depend on the specific type of event that you're going to have, but having something is definitely an important aspect to your event planning services.
Keep in mind that you want your guests to be able to converse and feel comfortable in the space. That means you probably want the music to be muted during this time. Even if you're going to have a lot of dancing and louder music later, starting it out soft so it's in the background is a good way to make sure everyone feels relaxed without overwhelming them before things even get started.
Once the music or other entertainment really gets underway your guests should hear even more pleasant sounds. They should like what they hear, whether it's music, a comedian, a band, or anything else. This helps with that luxury events experience.
What Do You Smell?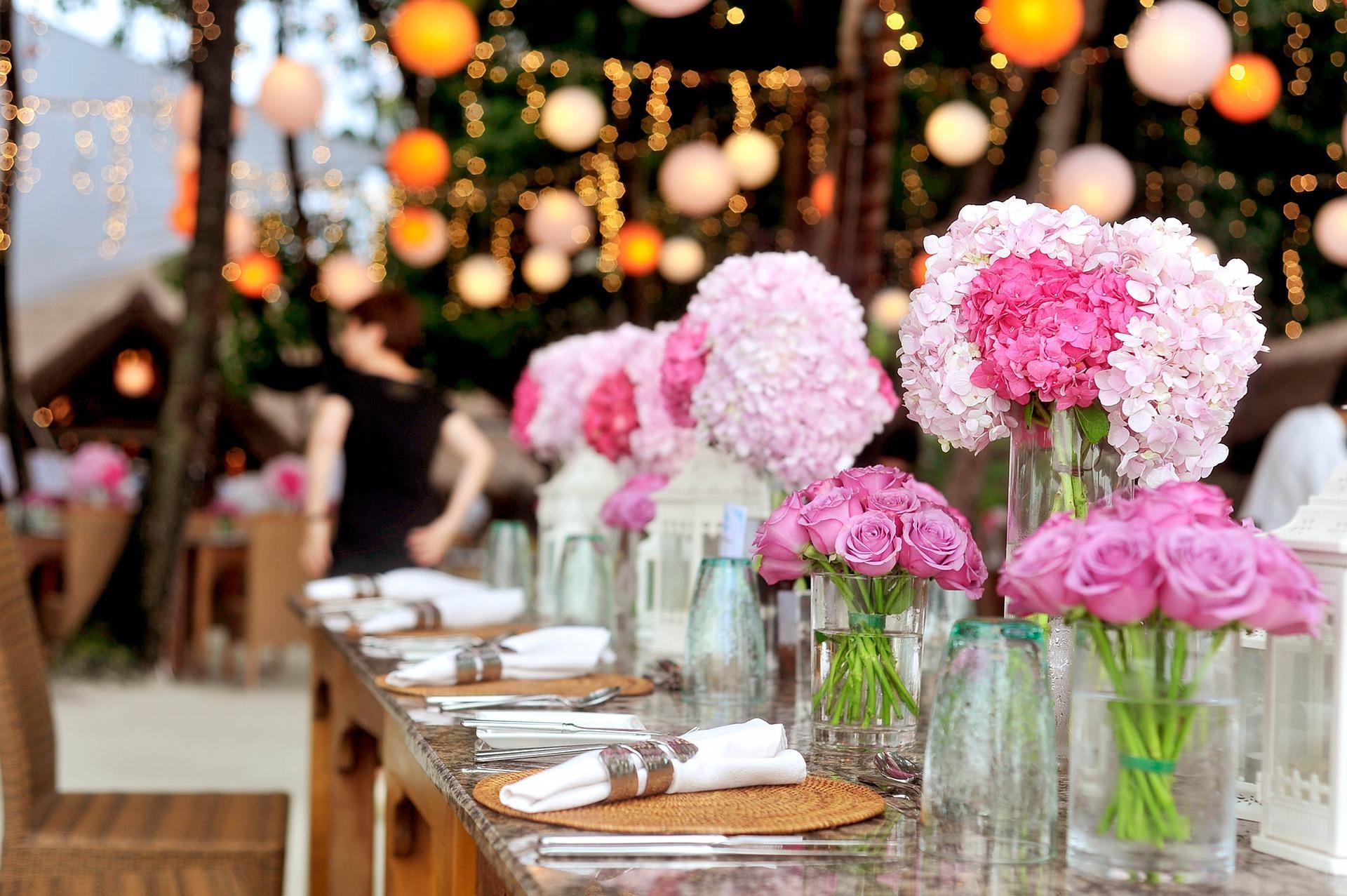 This is one of the senses that you might not think about when you're working on your event planning. But it's extremely important - perhaps more so for what you shouldn't smell than what you should. Still, if you think about what your guests are first going to smell when they walk into a space you can make sure that those scents are pleasant and welcoming rather than abrasive.
The smell of the food they're going to be eating might be a good start. But there are other smells you might want to use as well. Fresh flowers have a good smell and double as your decorations. Or use candles or air fresheners that have a light but pleasant fragrance. The more natural the fragrances that you use the more pleasant they will be, and the more luxurious the experience that you create will be as well.
What Do You Taste?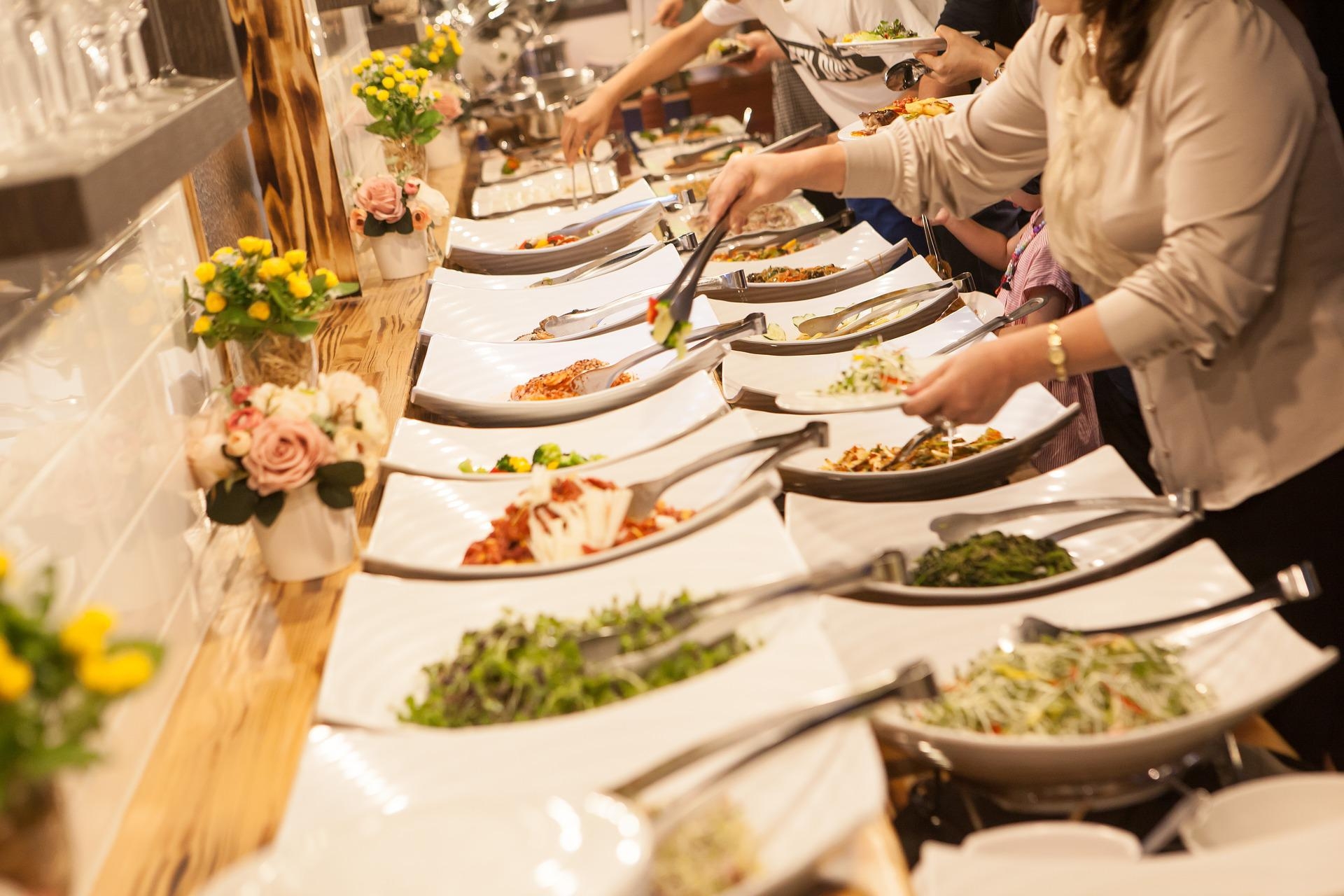 This one isn't necessarily going to be right when your guests walk in, but it is something to think about in general for your event. As an event planner, you want to make sure that your guests have something that tastes good at the party. That might mean having a glass of champagne or wine for each guest as they walk into the event or it might mean waiting until the meal begins.
No matter what their first taste of something is, you want the food that you serve to be high end. Luxury events should always have excellent food and drinks. So make sure you're paying attention to the dishes that you're going to serve and that you're working with the chef or caterer to create a menu that people are going to enjoy and that will really make people happy they came. Putting out an overly generous assortment of food choices also creates a feeling of overabundance that feeds into (pun intended!) the feeling of luxury and opulence.
What Do You Feel?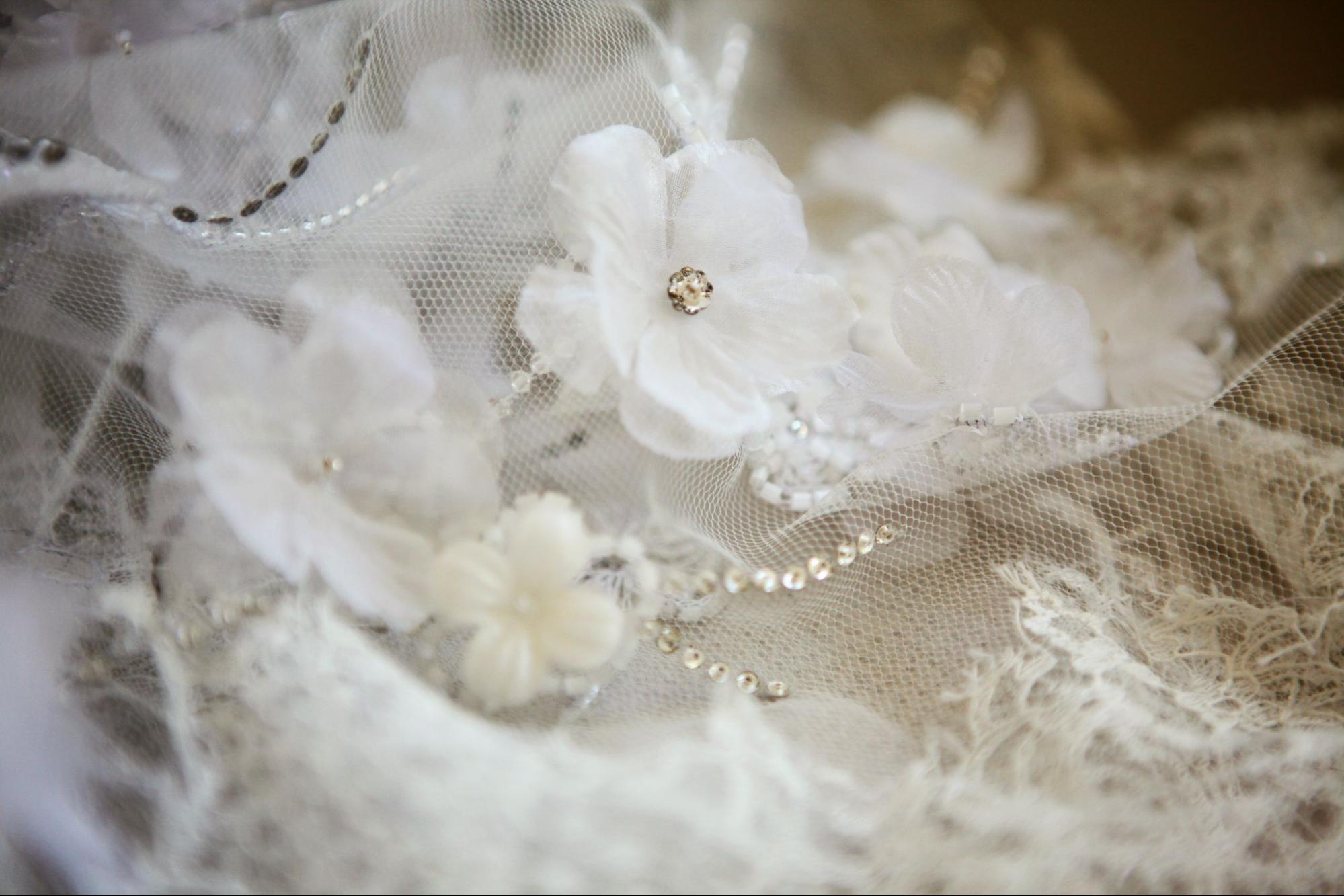 The things that your guests feel are another important part of the process of creating the best event design. This is another area where your linen tablecloths and chair covers could be exactly what you need. Real silverware rather than plastic is another important aspect of touch for your guests because it feels better in their hands.
Real napkins and glassware continue the experience and make sure you're creating overall events and design that make your guests feel like they are important to you. While you may not think about just what someone is going to feel when you're looking at your event planner services, it's something that you should be giving thought to. Your guests definitely are going to if you're calling yourself a luxury event planner.
One Last Thing
Once you've taken the time to look at all of the senses for your guests it's time to also look at something your guests are going to need. Bathrooms. After all, if you're going to have a large and luxurious party you want to be sure that your guests are going to have the facilities that they need to be comfortable throughout the entire thing, right? That's where John to Go comes in.
When it comes to luxury we know what you need, and it's definitely not one of those standard porta potties that you see at the fair. Instead, it's a luxury porta potty that's going to help continue the experience that you're creating for your guests. It's about making sure that all of their needs are met, and they feel great no matter what it is they're in need of at your event.
John to Go can help you with luxury porta potty rental so you're ready for all of your guests. You'll have not only restrooms for your guests, but actual luxury porta potties that give you all the feeling of a traditional bathroom. That's because our high end luxury porta potty options include everything that your bathroom at home does (and more).
We offer 2-10 station restroom facilities that feature separate spaces for men and women. Not only that but each of our luxury port a potty options includes:
Sinks and countertop areas

Air conditioning/heat

Sound system

Luxury lighting

Mirrors and wall decor

Separate stalls

Spacious waiting area

Large waste tank

Large fresh water tank

And a whole lot more
All of that means your guests are going to get the full experience that you're looking for at your luxury event. No more substandard porta potties. You're going to have luxury fancy porta potty options for every one of your guests.
If you're in need of ADA trailers you can also get a system that offers you full accessibility so all of your guests get the experience that they deserve at your event. You'll be able to make sure that your guests get the luxury feel and all of the best options from beginning to end.
And just in case your luxury event is going to last overnight, there are even shower trailers available that offer your guests a comfortable, convenient, and luxury place to refresh for a new day. All you have to do is decide the specific size and setup you need for your luxury events.
When it comes to luxury events you want to make sure you are paying attention to everything. And that starts with understanding just what your guests are looking for.
Porta Potty Rentals Near You

Find out where to rent portable toilets