Outdoor Team Building Activities for Your Employees
Productivity is important for any business, whether you only have a few employees or run an entire corporation. According to the Centers for Disease Control and Prevention, poor productivity in the workplace leads to many mental health and medical conditions of varying degrees. Employees who are not fulfilled in their jobs often experience depression, anxiety, obesity, high blood pressure, and heart disease. These factors impact the work output that you see as an employer, and this affects your profitability. Estimates show that low or poor productivity can cost an employer $1,675 per year per employee. In the US, employers lose a total of more than $225 billion annually due to issues with productivity and job satisfaction.
Fortunately, you can take steps to boost employee productivity and job satisfaction. Most employees lose interest in their jobs because they are not being challenged or are overwhelmed due to limited resources and skillsets. Team building outdoor activities help to address these common problems. Many companies avoid team building programs because employees are not interested in being in a conference room or auditorium for hours while they listen to lectures. A more effective approach is to actively engage your employees in the process of team building, and outdoor programs are known to produce better results compared to indoor team building activities.
Planning Outdoor Team Building Events
The first step for planning your outdoor team building event is to define clear, concise goals. You want to do more than gather all your employees for a fun day. Think about the issues that you see in your business, or you can use an employee satisfaction survey to find out what happens beyond your insights.
Once you have goals in mind, brainstorm about the types of skills that will build core strengths in your employees. Some areas to consider are:
Communication

Following instructions

Autonomy

Collaboration and coordination

Creativity

Leadership

Customer focus

Problem solving

Planning and managing

Quality management

Teamwork

Time management
Next, use your own creativity and imagination to determine how people learn each of your highlighted skills outside the workplace. For example, if you choose communication, an activity may involve passing a message verbally through smaller teams to see how it changes from start to finish. Collaboration and problem-solving can be taught with exercises that rely on contributions from everyone in a small group, such as being stranded on the moon with limited supplies. Take your time at this step, and don't focus too much on the feasibility or logistics of any particular idea.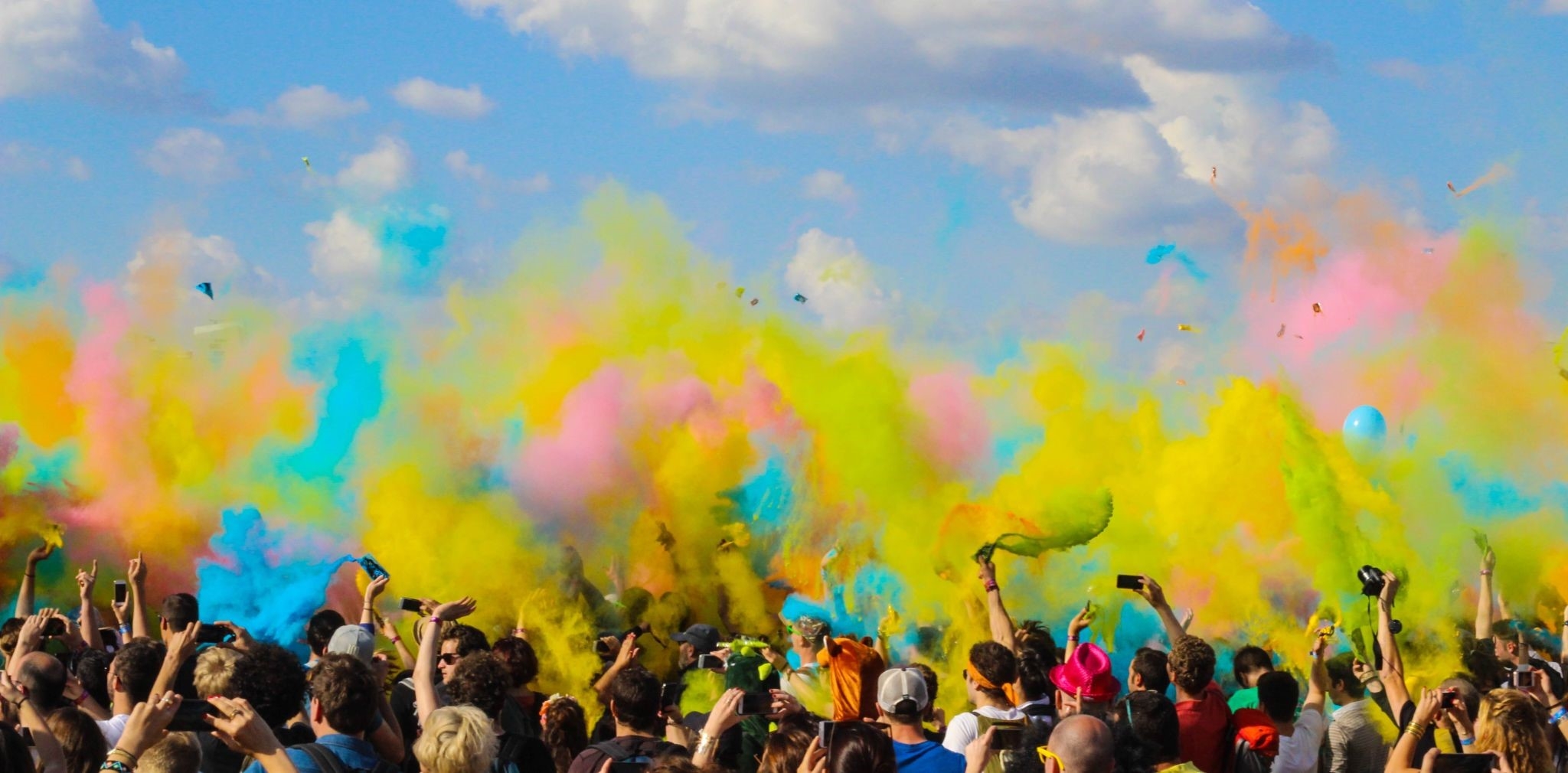 Types of Outdoor Team Building Games
When you are choosing the best outdoor team-building activities for your employees, you don't necessarily want to play to their strengths, yet you also want to keep them engaged in the process. Take them just slightly outside their comfort zones, and allow team dynamics to unfold naturally. Only intervene when you see that the activity is going in the wrong direction, either on a group level or an individual level. Depending on the nature of your business, your employees may be more comfortable with physical or mental challenges. Plan a combination of both types. Many people are surprised to discover that they have hidden strengths.
Physical challenges need to be planned very carefully. This is an area where you need to consider injuries and liabilities. If you aren't sure of the natural physical capacity of your employees, consult with a human resource professional. The benefits of physical challenges are that most people are happy to help their colleagues and cheer on those who struggle. Ropes courses, scavenger hunts, and obstacle courses are examples of physical challenges.
Group activities bring employees together to solve a problem. If you have a large number of employees, it is best to break them down into small groups. Prepare written instructions before the activity, and hand them out to each group. You should also read over the instructions aloud to the groups prior to starting the exercise. At the conclusion of each group activity, have a spokesperson from each group share any lessons learned with the other employees. This is a great way to open lines of communication.
Role playing and games are great if you have a smaller number of employees. For this type of activity, think about various work scenarios, such as a manager and employee or two departments within your company. Divide everyone into groups of two, and have each group go through a specific scenario, such as:
Customer service

Workplace safety and welfare issues

Customer service
Have each persona play a different role. After they go through the scenario one time, have them switch roles. Each team then reports their findings to the larger group for an open discussion and feedback.
Popular Outdoor Team-Building Activities
Now that you have goals and the types of activities for your outdoor team building program, you can start to plan specific activities. Some of the most popular and effective outdoor team-building games are:
Archery Tag (at night!)

Paintball

Hiking & Camping

Ziplining

Rock Climbing

Kayaking

Ropes or Obstacle Course
Venues for Outdoor Team Building Activities
Now that you have some ideas about the general types of team-building activities that you want to do with your employees, you can think about the best outdoor venues for the event. Some team-building exercises do not require a lot of space, such as games that require logic and creativity. Other activities, though, such as ropes courses, scavenger hunts, and obstacle courses, require larger outdoor venues. Local parks are good options, but you may also want to consider camping areas outside of town, courtyards at public buildings, the parking lot of your business, and other types of green spaces. Make sure that you don't limit your options because of the facilities. It is much better to set up facilities in a venue that is ideal for your team-building activities than to have everyone feel crowded and uncomfortable.
Logistics for Your Outdoor Team Building Experience
The last step for planning a successful and fun team-building event for your employees is logistics. This includes more practical aspects, such as food, water, and bathroom facilities. If your event lasts all day, have breakfast and lunch catered and served under a tent so you don't have to come up with ways to keep items hot or cold. You also want to have snacks available. Also have plenty of water on-hand so everyone stays hydrated.
If your venue doesn't provide restrooms, you need to make sure to arrange for portable toilets at the site.
Even if your venue has restroom facilities, you still want to have separate bathrooms for your employees. The reason is that you want to make sure that the restrooms are clean and that your employees can easily get to the facilities when needed. Restroom trailers are ideal for business events, and they have individual stalls, sinks with running water, air conditioning and heating, and paper products, such as toilet paper, paper towels, and tissues, as well as hand soap and hand sanitizer. You should also have at least one ADA-compliant restroom trailer on-site. Another feature to look for is a style that fits your event. You can find restroom trailers with sleek, modern interiors, as well as  toilet trailers with high-end finishes.
After Your Team Building Event
Once your team-building event is over, you should relax and enjoy the experience of a job well done. You don't want to spend time cleaning up the venue. This is another reason to use vendors as much as possible. The caterers will clean up the food service stations and remove trash from those areas. The vendor for the portable restrooms will clean up around the trailer and remove it from the venue.
FAQs About Team Building Activities
1. How many portable toilet trailers do I need for my outdoor team-building event?
The number of toilets that you need for your outdoor team-building activities depends on the number of participants and the duration of the event. As a general rule, plan to have one toilet for every 50 people. You can adjust this number higher for women and to account for the activity level and increased water intake of your employees.
2. How do team-building exercises benefit businesses?
Even if you feel that you have good employees who are productive and satisfied in their jobs, team bonding is an excellent way to further strengthen operations and engagement in the workplace. Team building also shows your employees that everyone has a common goal. These types of events are also good for morale.
3. Where should I set up portable toilet trailers at the venue for my outdoor team-building games?
You want to set up the portable toilet trailers in different parts of the venue to maximize flow. This allows your employees to quickly and easily get to a restroom when needed. It also helps to prevent long wait times because people are in different parts of the venue.
4. How can I engage my employees in the outdoor team-building event?
One of the most important steps that you can take to engage employees in team-building is to share your excitement. Make it an adventure! Also show your respect for their personal time by scheduling your team-building during normal business hours.
Are You Planning an Outdoor Team-Building Event for Your Business?
If you are planning an event and need help with portable toilets, John To Go can help! We can let you know how many trailers you need and where they should be located at your venue. Submit an inquiry for a quote. You can also browse our porta potty products on our website and get a free quote for the toilet of your choice.
Porta Potty Rentals Near You

Find out where to rent portable toilets