Plan Safe Outdoor Activities in Florida During the Covid Era
For some areas of the world, the big vacation burst comes during the warm summer months. The same isn't true for Florida. While summertime under the Floridian sun is certainly nothing to gawk at, the winter months bring plenty of visitors, too - especially when it comes to snowbirds (or simply people trying to escape the chilly, snowy climates).
Unfortunately, last year brought a very low migration to Florida - rightfully so, considering there was a pandemic in full force, little vaccination numbers, and a whole lot of restrictions for travel.
This year, there is a breath of hope and excitement. In fact, studies are showing that 90% of snowbirds that typically travel to Florida from Canada are planning to head back to the coast for their wintertime fun. This is great news for businesses that may have lost a ton of money last year. It's also great for avid winter travelers that want to escape the snowstorms.
Knowing how to plan safe outdoor activities for Florida snowbirds is important, though. Covid isn't over (yet), so precautions still need to be in place. Keep reading to find out how you can plan safe activities this year.
How to Throw Safe Outdoor Activities in Florida
The great thing about Florida (and what draws so many people - snowbirds - to the area) is the weather. With a sub-tropical climate that rarely sees temperatures below the 60s, it's the perfect spot to escape the snow and enjoy the great outdoors. That said, it's one of the best locations to hold events during covid, considering most of them will be outside.
South Florida is one of the best places to plan an outdoor event. Most snowbirds will already travel to South Florida, searching for one of the best snowbird RV parks in Florida. Being outdoors and having access to a multitude of outdoor adventures, from walking the beach to snorkeling, it's a great spot for snowbirds to sit back and relax.
Outdoor activities in South Florida (and other areas of the state) will be the best option for travelers as there is less chance of exposure to Covid-19. That doesn't mean you shouldn't take some precautions, though.
How to Throw Safe Indoor Events
As mentioned previously, outdoor activities such as water activities in Florida will pose the least risk to snowbirds. However, it's not always possible to enjoy the outdoors of Florida. While Florida might be known for sunshine, it's also known for plenty of rainfall.
When the rainstorm hits, you're not going to want to find yourself scouring the beaches of Florida. That's why it is important to have somewhere nice to stay. For some, that means enjoying one of the many snowbird campgrounds in Florida. Others might want to take it a step further and find snowbird rentals in Florida mobile homes.
Regardless of your choice, you shouldn't be stuck inside your rental for the duration of the rainfall. But, choosing to head indoors poses a greater risk to contracting Covid-19. That's why it is imperative for event planners to take special precautions when throwing indoor activities in Florida.
Precautions to Take, Indoor and Out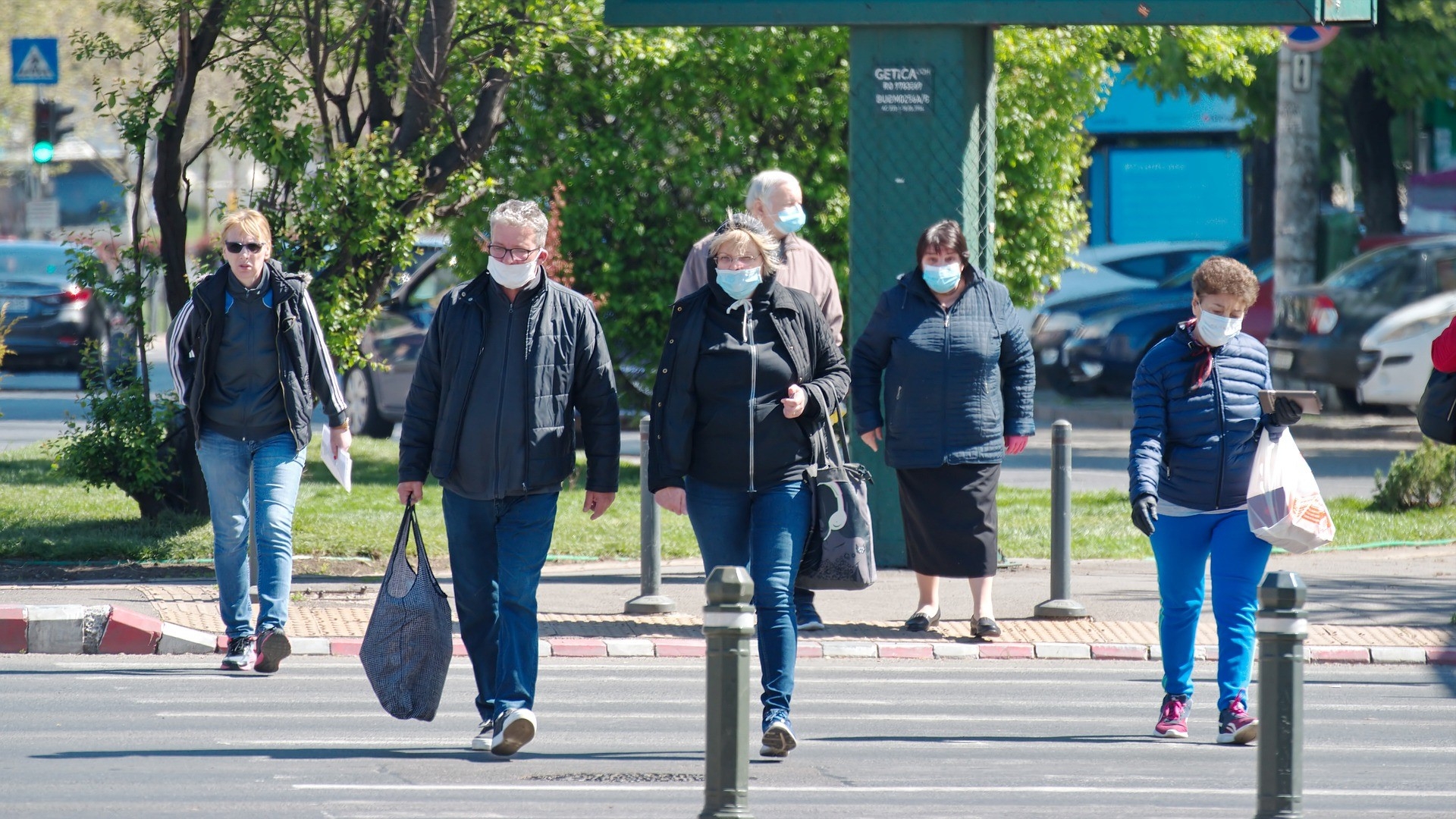 Here are some great ways to lower the risk of Covid-19 outdoors
and
indoors:
Limit the number of guests. Limiting the number of attendees is important to recognize social distancing requirements. You can also help attendees feel more comfortable by placing designated stickers for where they should sit/stand to maintain six feet distance.

Require masks. Masks are a great way to slow the spread of Covid-19, even when vaccinated. Masks will reduce the chance of contracting Covid and give more confidence to snowbirds attending the events.

Offer supplies. Keeping your hands clean is important during the Covid era. Offer stations for hand sanitizing or handwashing and have extra masks on hand.

Go touchless. As much as possible, opt for touchless equipment. Scanning credit cards or having touchless trash cans are two great choices for indoor events.

Have proper ventilation. Setting up a ventilation system that circulates as much outdoor air as possible will help to reduce the risk of Covid-19. There are also portable ventilation options in case outdoor air is not accessible.

Be safe with food options. If your event will serve food, make sure it is done safely. For example, now is not the time to have a buffet where guests serve themselves.

Send a clear message. Asking attendees to stay home if they are sick and asking if they are sick or have had any sign of illness in the last few days is a great way to send a clear message that if you're sick, stay home.

Wipe off equipment when necessary. If you're planning water activities in Orlando, Florida, such as boat rides or snorkeling, it is important to wipe off equipment between use.

Ask for proof of vaccinations or a negative test for those attending. If you don't want to go that route, you can always ask attendees to fill out a Covid questionnaire and check their temperatures.

Stay on top of Florida's Covid statistics and regulations. It seems like rules and regulations are consistently changing during these difficult times. If you see a rise in cases, it may be best to move the event outside or cancel for a later date. Also, make sure your event is following the regulations put in forth by Florida's governing officials.
Don't Forget Bathroom Needs
Don't forget that whether you're throwing indoor or outdoor activities in Florida, you're going to need to supply restrooms to your guests. One of the best options during the pandemic is a porta-potty trailer or a luxury porta potty rental.
These toilet systems only allow for one or a few guests at a time, reducing the number of people in a small space. In turn, this limits the exposure to Covid-19.
But how much is it to rent a porta-potty? Well, the price will depend on the type of portable toilet trailer you rent. A larger, fancier, and overall more deluxe model will cost more than a basic porta potty. For those that handle events regularly, you might want to skip the rental and simply search for a porta potty for sale near you.
Why You Should Choose J2G For Your Needs
At John 2 Go, we understand your needs, and our goal is to make porta-potty rentals easy for you. So, whether you're trying to appease guests during the Florida snowbird season or need a restroom trailer for another activity or event, we have you covered.
The process is quick and easy. You decide how many and what type of restrooms you need. We offer all kinds of restroom trailers that look, feel, and smell too good to be a restroom. We even offer ADA Handicapped Units for elderly disabled groups, perfect for those throwing outdoor activities in Florida during snowbird season.
Our reputation is based on high-quality toilets that don't break the budget or slack on quality. You will love our toilets, but you will love our prices more. Not only that, but once you've booked your reservation, you won't have to put another single thought into your restroom needs - we have you covered.
While snowbirds will remember their luxurious snowbird rentals Florida panhandle and amazing trips and adventures they had, snowbirds leaving Florida certainly won't forget the top-tier restroom trailers you offered, either.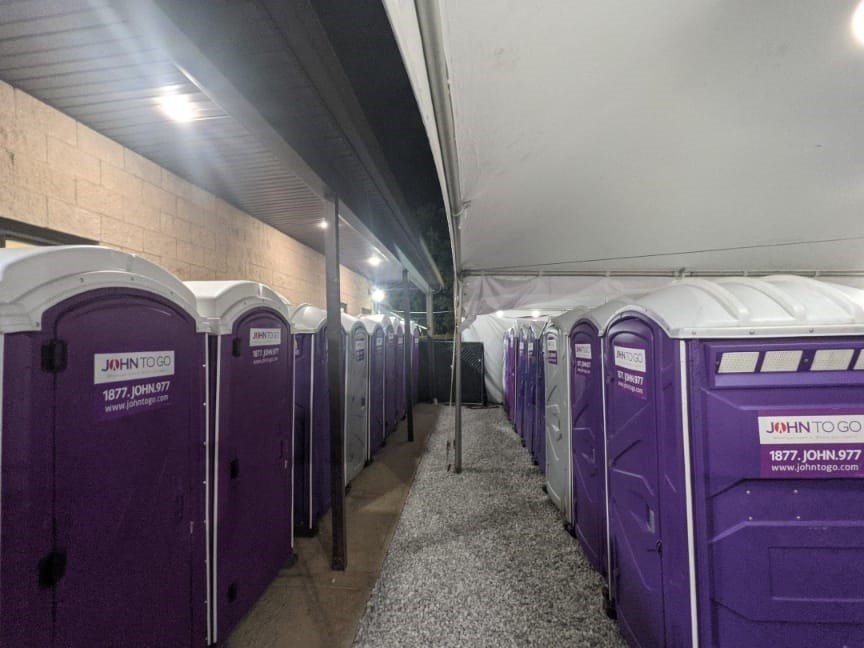 FAQs
Can I still take a walk in the neighborhood during the COVID-19 pandemic?
Yes, you can take a walk safely during the Covid-19 pandemic. In fact, this is one of the best activities for snowbirds heading to Florida. Get out and enjoy the fresh, warm air. Just stay six feet apart from those not in your group.
How long would it take for me to become sick after being exposed to the coronavirus disease?
The typical "incubation period" - or the time it takes to become sick after being exposed to Covid-19 - is almost always between two and fourteen days. However, sometimes the incubation lasts beyond 14 days, so it is important to be safe regardless of symptoms.
What are some things to keep in mind when outside the home during the COVID-19 pandemic?
Keeping a safe distance from others is the best way to stay safe when outside of the home during the Covid-19 pandemic. This is true for snowbirds who are enjoying their sunny outdoor vacation in Florida.
Are restroom trailers safe during Covid-19?
They are! Our restroom trailers are designed with proper ventilation and sinks for handwashing, both working tirelessly to keep guests safe at your outdoor or indoor event.
Porta Potty Rentals Near You

Find out where to rent portable toilets