Talent Show Ideas to Get Your Community Involved
Children are definitely a lot of fun to interact with, and they're always coming up with new, unique, and fun things. They love to sing, dance, perform, and just about anything creative. So, why not encourage all of that fun and energy by having a talent show for them to show off to their friends and family? But of course, then you'd need some talent show ideas to get started.
Creating Talent Show Ideas for Kids
So, let's start by taking a look at some things you can do to organize a talent show. For one thing, you have to think about who is going to be a part of the talent show. If you're part of a school district or a specific school you may want to open up a school talent contest for everyone in the school (or district). This gives you a set classification of students, though they might be all different ages.
You could also set up a talent show if you run a daycare or afterschool program. These students are likely learning new things and having fun with the program you run and that means they're likely going to have something to show off to others. But they are also already a relatively small group, though you could do a talent show with larger programs as well, such as those at community centers or summer programs that encompass hundreds of children of different ages.
Yet another option for talent show ideas is to open it up to your community. Rather than just focusing on specific locations where all the children come from you could simply post the talent show on community bulletin boards (both virtual and physical) and recruit children who come from all over the area. They will likely be all different ages (still) unless you narrow down the qualifications for who can be part of the show. Also, you can get all different types of talent, which we'll talk about in a moment.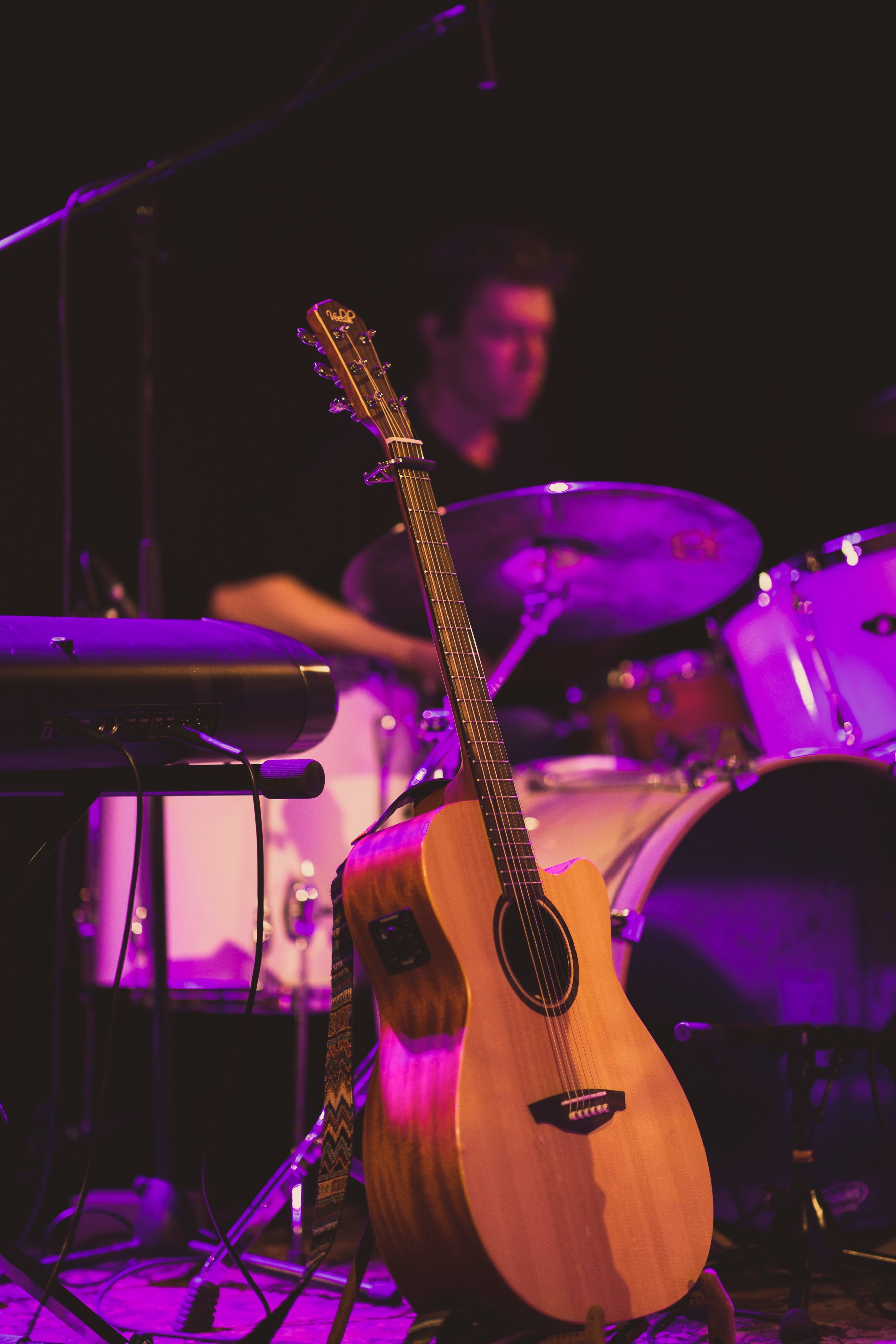 What to Do for a Talent Show
So, if you're considering talent show ideas, what will you do to showcase that talent? What kind of talent should you be showing off in your show? The truth is that you should encourage the children in your group to come up with unique and fun ideas. The more varied the different talents are, the more fun it's going to be for the children and for the people who are watching. There's no need to only look for specific talent show songs when there are so many other options out there. So, look for or encourage talents like:
Monologues

Original songs

Short skits

Dance

Gymnastics

Recitation

Playing an instrument

Magic tricks

Comedy act

Hula hoop

Sports

Puppet show

Karate

And many more
Basically, if they can come up with it and show it off on a stage then it's a possibility for a talent show. So there's no reason to wonder what to do for a talent show. Funny talent show ideas can be good too, like having pogo stick tricks, joke telling, or stand-up comedy. Whether it's a high school talent show, an elementary school talent show, talent shows on TV, or a community one, all of these options can be fun for everyone.
Should You Narrow it Down?
Some people love to have a varied program for talent show, while others might not want quite as much randomness going on. If you're looking for something that's wild, a little crazy, and definitely unique then a free-for-all talent show might be the way to go. On the other hand, if you're looking for something more sophisticated, or something that encompasses specific types of talents you could choose things like:
Dora Rainforest talent show

Barney talent show

Snoop Dogg talent show

SpongeBob talent show

Singing talent shows

Comedy talent show

Active talent show
By narrowing things down you can create a true 'contest' for your talent show instead. This means that people might have to be a little more creative about their talents for the talent show so they fit into the theme. You could also take a look at talent show ideas for the untalented as your 'theme' for the event. For example, assigning a talent to each participant and then seeing what they come up with to do. This can be a whole lot of fun for everyone.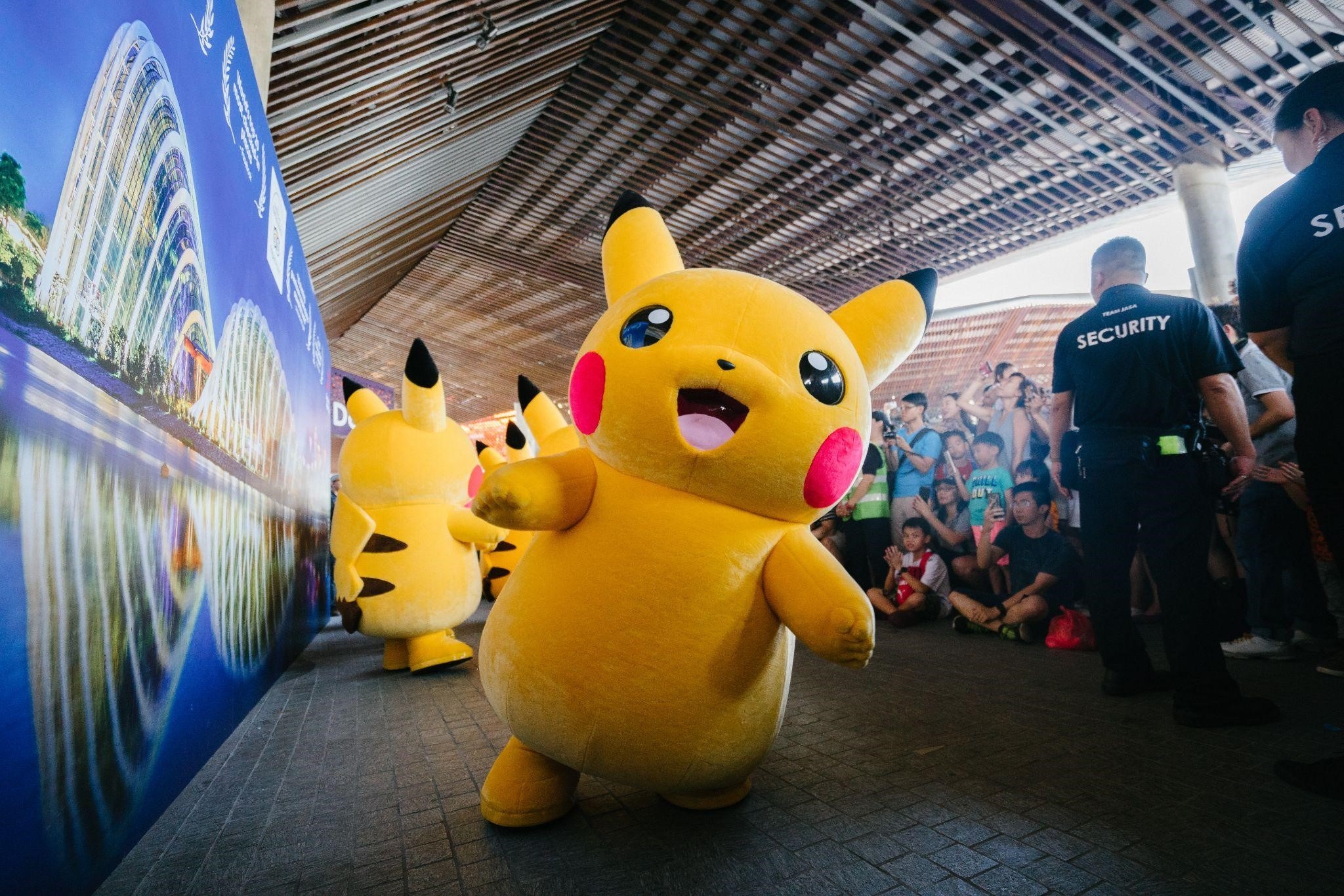 Inviting Participants
Are you ready now to invite participants to your show? This is likely one part of the process where you're wondering how to have a talent show. The good news is that you don't really need to know how to show talent because your participants will take care of that part for you. They likely know all about their talent and just how to show others.
When you're ready to start inviting participants you'll want to look at things like talent show flyers and just how to design them. A good talent show poster with some fun clipart will definitely make a great first impression for people, but you'll need to make sure you know everything about your talent show before you get started.
Take a look at each of the earlier categories we talked about. You can create a poster and find talent show clipart that really showcases what you want for your event. If you're going to narrow down your theme you need your poster to reflect the theme, after all. And you need to have things like when, where and who is invited listed on the poster as well.
If you're having a school talent show you may post it only at the local school or those schools that are invited to participate. If you're having a virtual talent show you may want to post it on virtual boards (also to the people who are invited to participate). Or, if it's for the entire community, make sure you post it in areas where the community tends to gather, such as stores, the community center, or even local parks.
Be sure you label who is invited to participate so you only get eligible individuals to sign up. If it's a kids talent show, for example, specify the ages. If you're having a contest you may need to specify different categories for people to enter (if there are any), such as age, or talent.
Setting Up for the Show
Once you know what type of show you're having and who you're inviting, and definitely how you're inviting them, it's time to set up for the show. You're going to need talent show judges, and you're going to need a talent show background and stage. This is going to require some attention to detail.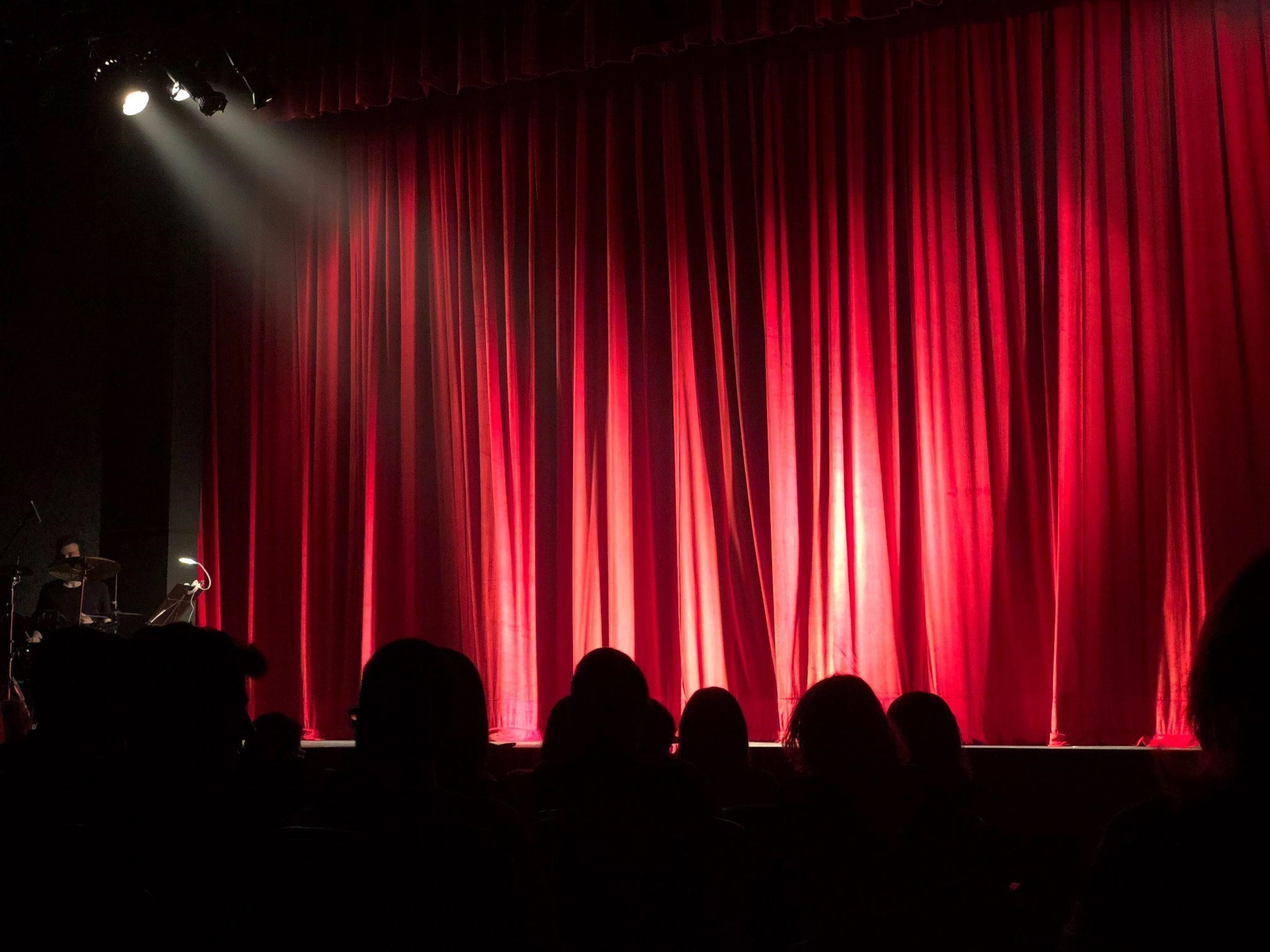 You want to think about your theme if you have one and set up your talent show stage to reflect what kind of activities people will be doing. For example, if there's a lot of activities with talking or singing you'll need a microphone. If there's a lot of active talents (like sports, karate, or gymnastics) you need something with a lot of space.
The background you choose should also have something to do with the theme or it should be something that helps the participants to stand out while they're performing. No matter what they're doing though, you don't want the background to take away from the person who is actually on stage, so choose something that won't be too vibrant or bold.
Finally, if you're going to have an outdoor talent show you also need to prepare for all the people that are going to be there. One way you'll do that is with plenty of chairs or lawn space to sit on. But another way is by having clean, portable restrooms available for everyone to use. After all, you want everyone to be comfortable, right? And you definitely don't want to have less than the best for your audience with clean portable restrooms.
Porta John Rental for Your Talent Show
Clean, portable restrooms should be the minimum that you want, but you'll want to know the average porta potty rental cost before you get started so you know you're getting what you need. Then you can take a look at luxury portable restrooms and more. That's where John to Go can help you.
There's no need to break the bank to have clean, portable restrooms available for your talent show. Instead, you can find out more about porta potty rental cost per day by visiting the website. That way you can choose the specific clean portable restrooms that you're looking for and get a porta potty rental cost for those units and for the specific amount of time that you're going to need them. We can get you set up with 'clean portable restrooms near me' and porta potty rental cost per day.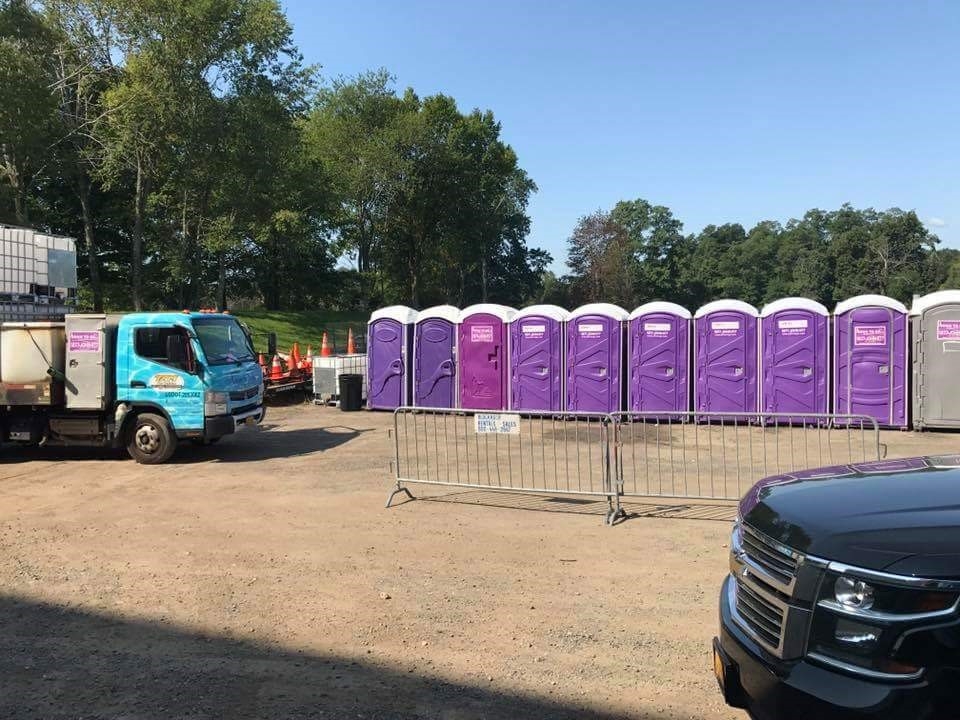 Conclusion
When you're ready to look for 'talent shows near me' or things to do for a talent show, you're going to be more than happy with the options, and just how you've set up your event. These talent show ideas should get you there and having clean portable restrooms will make everyone more comfortable.
Porta Potty Rentals Near You

Find out where to rent portable toilets