Wedding Anniversary Party Ideas and the Need for Luxury Restroom Trailers
How Luxury Restroom Trailer Rentals Enhance Your Wedding Anniversary Event
Every anniversary is a reason to celebrate! Every year you've made it through together as a couple is reason to be thankful. And every year of love and happiness is a reason to smile and laugh. So whether you're celebrating your first anniversary, your 50th, or anywhere in between, there's no reason not to celebrate with a party! And the perfect anniversary party idea can make all the difference.
Selection of a Location for Wedding Anniversary
Celebrating your wedding anniversary is a great way to show your partner how much you love them. Some wedding anniversary party ideas, such as an outdoor party or a rooftop party, can spice up your event. And if you want it to be more romantic, you can have an intimate dinner at home with just the two of you, setting up some flowers and candles and having a romantic night together.
No doubt, there are so many ways to celebrate your anniversary, and it's hard to choose just one. But don't get too worried. We will introduce you to some of the best wedding anniversary party ideas and show you how to throw an anniversary party that will leave you, your partner, and your attendees happy. And you can always switch things up year after year.
Remember – to plan everything perfectly, you'll benefit from an anniversary party checklist to make sure nothing gets forgotten. Be sure to include the guests to invite, the decorations to buy or make, the food to serve, the place to visit, etc.
How This Location Would Be Helpful for Setting Up Luxury Restroom Trailers
When hunting for wedding anniversary party ideas, search for some good anniversary venue ideas for your anniversary reception, like the beach, an event hall, or even your backyard! If you are going for your backyard, get some backyard anniversary party ideas like string lights, outdoor rugs, and so on!
Find all the anniversary party ideas you need to make the occasion memorable, from the perfect decor and colors to a reliable porta potty rental for the party!
Wedding Anniversary Party Ideas for Your 1st Through 50th Anniversary!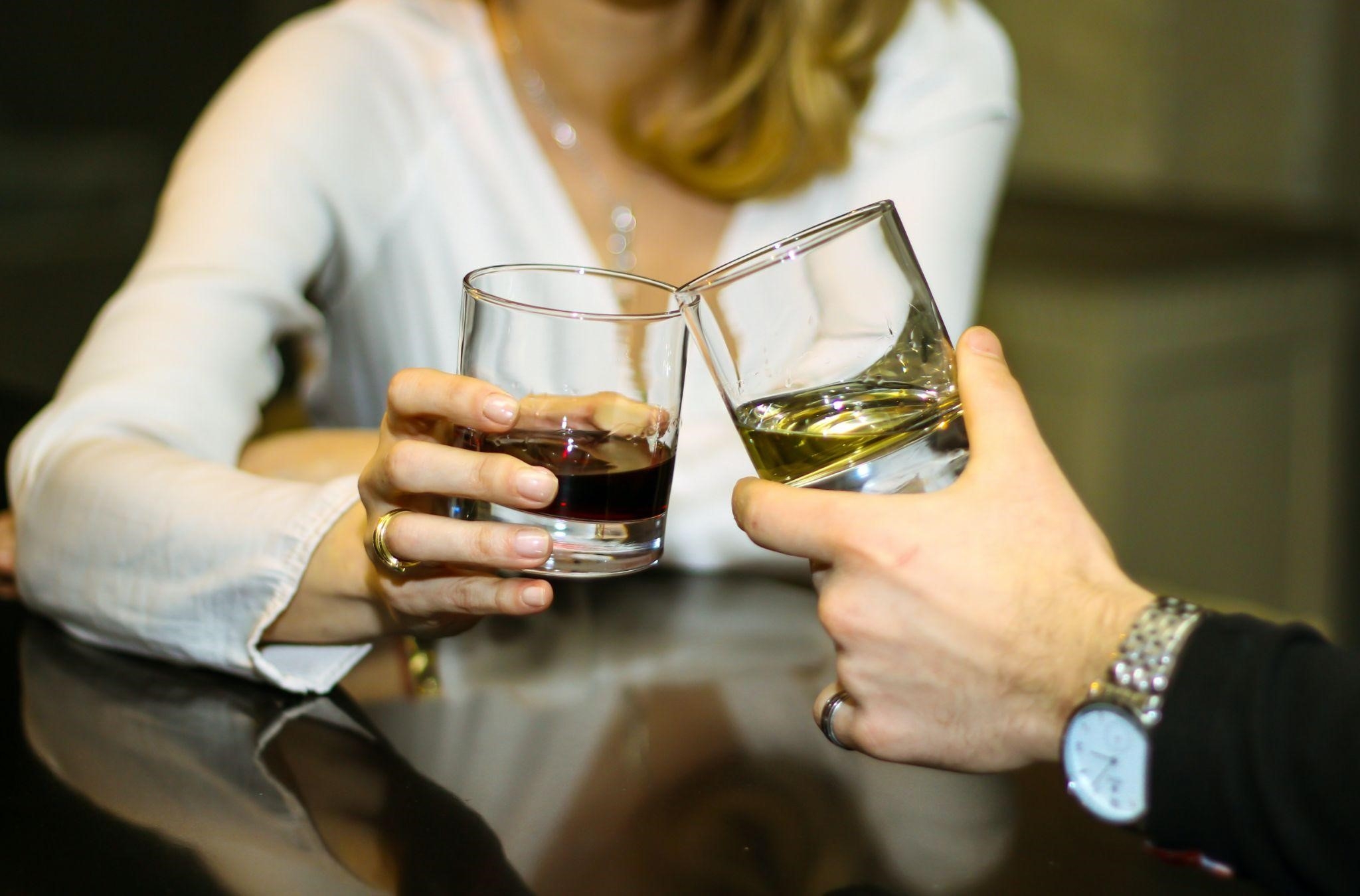 When you're celebrating your anniversary, whether it's your first or 50th, you want to do it right. Should you celebrate your first anniversary differently from the 5th, 10th, 25th, or 50th? Here are some ideas for your wedding anniversary party so that you can try out different amazing wedding anniversary party ideas for each year's celebration!
1.    1st year anniversary celebration
If you're celebrating your first anniversary, you're still in your honeymoon phase, and the two of you are excited about everything that's happened since then. The 1-year milestone is a special occasion, and it's a great time to try something intimate!
You can decide to have a small one year anniversary party at home, using some exciting wedding anniversary party ideas like booking a special entertainer, recreating your wedding day, being extra romantic, and lots more! Yellow or red are perfect color themes for this special day.
And if you want an extra flair, you can invite some family and friends over for some fun! Anniversary celebration ideas with family include watching your wedding tape, sharing special gifts, and mimicking your wedding (especially if your chief bridesmaid and best man are around), etc. Don't forget to get a porta potty rental for party if you're going to be hosting a party where guests will eat and drink.
What themes should you use for your one year anniversary decoration idea? Yes, you guessed right. One year anniversary party themes should be centered on love and intimacy! Good one year anniversary decoration ideas include making heart-shaped decorations with flowers on the bed, a heart-shaped wooden frame with "one year together" engraved on it, heart-shaped LED balloons, and lots more.
2.    5th year anniversary celebration
So you and your partner have been together for five years. That calls for celebration! Awesome 5 year anniversary party ideas include hosting a potluck dinner with friends and family members who have been married for five years or more. This is a great way to celebrate your commitment to each other and the fact that you've been together for this long!
For your fifth year anniversary, you might also want to celebrate by going out for dinner or drinks with friends, taking a walk around the city, visiting an art museum, planning a getaway trip, and lots more! Blue, turquoise, or pink are perfect color themes.
3.    10th–15th year anniversary celebration
While it is fun to go out for dinner again on your 10–15-year anniversary, you should try something new—perhaps a new fancy restaurant or even an outdoor concert. If you're celebrating at home, consider home anniversary party ideas like baking some cookies as a special treat for each other and giving them away as favors at the end of dinner. Remember to get a porta potty rental for party if you'll be offering food and drinks to guests.
If you are celebrating your 10th year anniversary, make sure you use some 10 year anniversary party ideas like getting a special anniversary cake. You can also go for a picnic, renew your vows, and book a photoshoot! Some 10th anniversary theme ideas include using the color themes aluminum and tin or silver and tin to represent the 10th year of marriage.
Put up decorations, food, and everything else in a way that matches the color theme of your choice. If you are celebrating your 15th year anniversary, you can use some 15th anniversary party ideas such as getting special flowers and cakes and using special 15th anniversary party themes like having a crystal-themed anniversary party.
4.    25th year anniversary celebration
Congratulations on your 25th wedding anniversary! It's your silver jubilee! So, if you've been married for 25 years, consider having a more structured party. Throw a 25th anniversary party with friends who live close by, and invite special family and friends to share this special day with you both! Serve them with delicacies and make everyone as comfortable as possible with enough porta potty rental for party in case they need to use the restroom.
Some 25th anniversary party ideas include having a silver-themed anniversary party. The best way to celebrate 25th wedding anniversary is by renewing your vows, recreating your honeymoon, and watching a slideshow of pictures and videos of you together. If you're looking for 25th wedding anniversary party ideas on a budget, you can simply serve cakes and decorate with colorful flowers. No matter how tight your budget is, don't forget to give your partner a gift for anniversary party. Some gift ideas include a keychain or anniversary cards (silver color is perfect).
Planning an outdoor party? Your decor must be lit! Some 25th wedding anniversary decoration ideas include silver-colored themed balloons and decor. Some other 25th anniversary decoration ideas include using silver tablecloths or a beautiful centerpiece of a silver vase with your pictures and the number "25" sticking out as flowers!
Don't forget to get favors for your guests. Some 25th anniversary party favors ideas include metal pens, anniversary glassware, bottle opener, etc. If you are planning to celebrate at home, then use some 25th wedding anniversary party ideas at home instead, like getting delightful cakes and flowers and playing lots of anniversary games for party entertainment, such as musical chairs, Who's My Partner (try to identify your partner with smell and touch while blindfolded), karaoke night, etc.
5.    50th year anniversary celebration
If you're celebrating 50 years together, you absolutely have to throw a fun party! This is a milestone worth celebrating with friends, family, co-workers, and lots of others who will help make sure the event is memorable. Some 50th wedding anniversary party ideas include playing a slideshow or movie of all your 50 years together; playing a romantic mixtape of all your favorite songs through the years; and lots more.
If you are planning for your 50th wedding anniversary party, a 50th wedding anniversary party planning checklist should include fun anniversary party ideas like inviting friends, children, and grandchildren over for some music and dancing. Your 50th wedding anniversary checklist (or any year for that matter) will help you plan the best anniversary program ever!
Your decorations for the 50th anniversary party of 50 years should all be gold-themed and coordinated! If you want a low-key celebration, some low-key 50th anniversary ideas include light golden decorations around the home with the number "50," getting gold-colored balloons, and of course don't forget the cake!
If you're children organizing a party for your parents who are no longer as young as they used to be, you should make sure they know how much they mean to you by planning something extra special for them. Your parents deserve all the attention they can get! But how can you give them that and more? Some 50th wedding anniversary party ideas for parents include planning a romantic tour, personalized gifts like cardigans with their names or family pictures, a song from the grandchildren, etc!
Be sure everyone has fun with 50th anniversary party questions such as trivia and also questions for the couples about how they stayed together. Some 50th wedding anniversary party games include Name That Tune, Remember When, Who Knows the Couple Best, etc.
Every Wedding Anniversary is a Milestone Worth Celebrating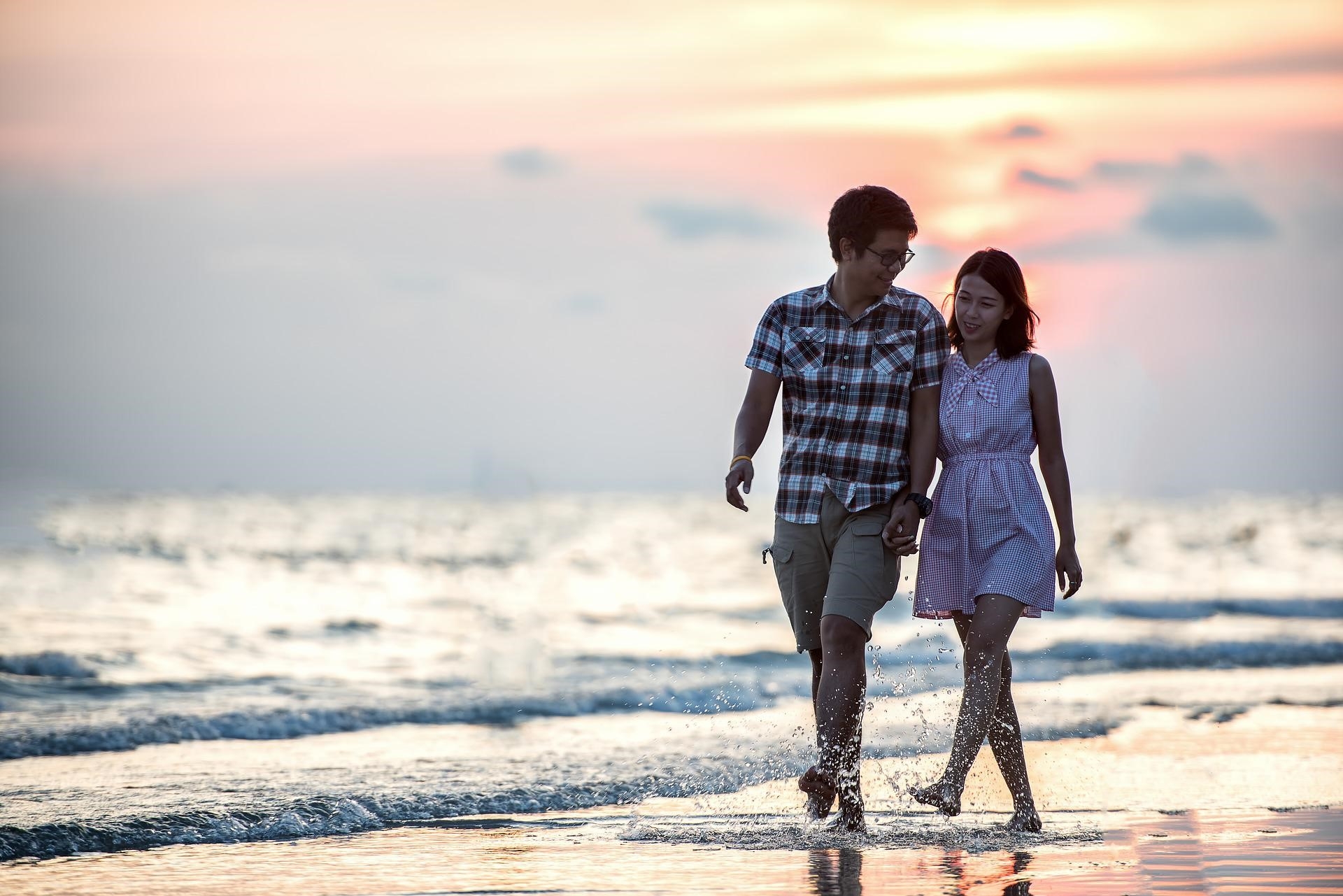 The celebration of your anniversary is a wonderful opportunity to reflect on the past year (or years!) and to look forward to what's yet to come. Every wedding anniversary is an opportunity to celebrate your relationship with the person you love. You've grown and changed together, and you've shared so many different experiences.
Don't put yourself under unnecessary pressure to go out and celebrate extensively as a couple. You can always use cool wedding anniversary party ideas at home, such as setting up some flowers and candles and having a romantic night together. You could also simply go out for dinner, order in food, or just stay in and watch TV together.
John To Go Event Portable Toilet Rental: A Must-Have for Your Anniversary Party!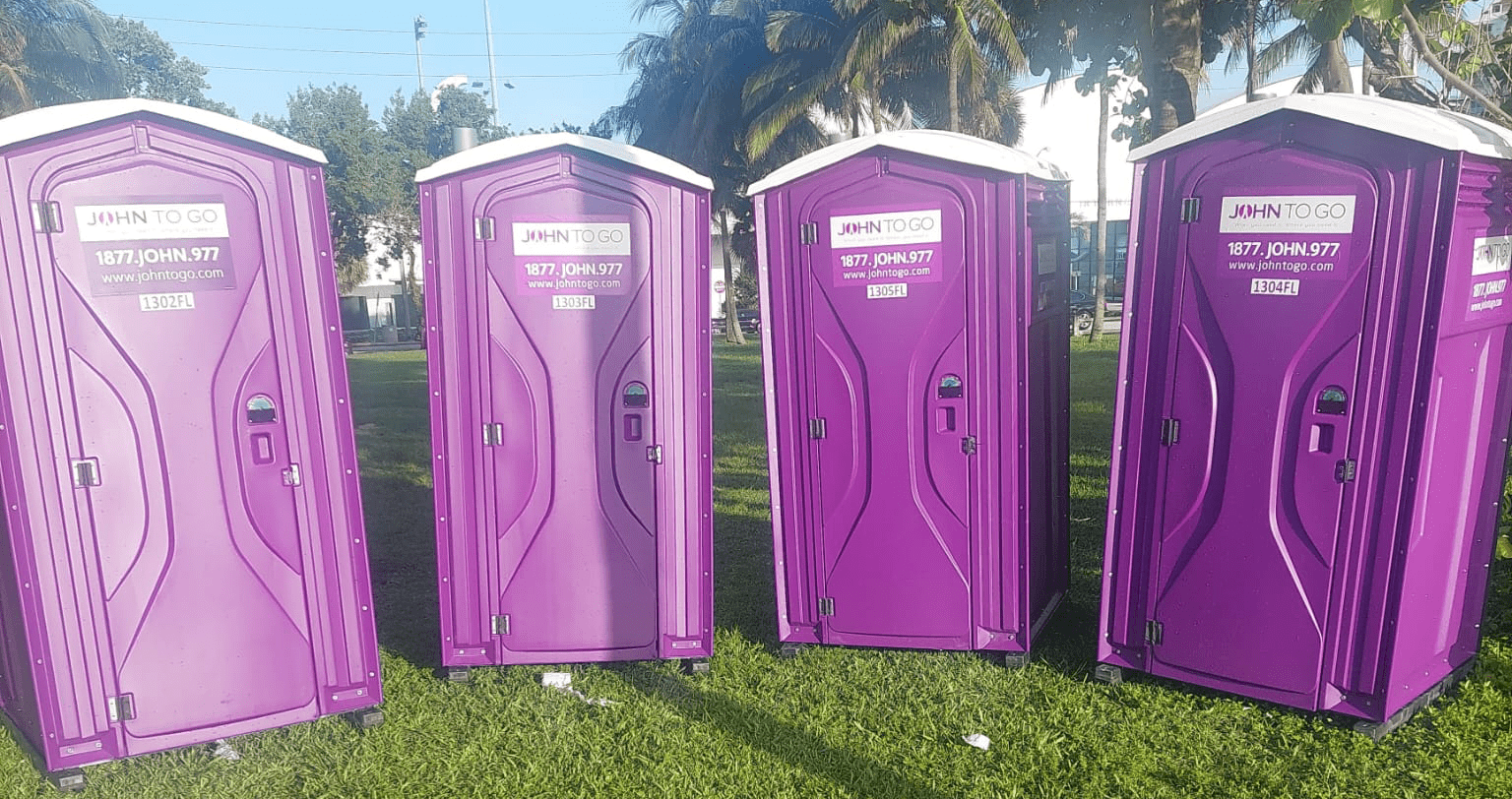 Whether you're planning for anniversary parties or any other type of event, portable toilets for events should be at the top of your checklist. Not only do porta potty rental for party provide guests with a clean facility to use, but they also give the host and their guests peace of mind that all their guests will be able to enjoy the event without needing to worry about basic needs like bathroom facilities. And when it comes to portable toilets, John To Go is your best bet, with a reputation for expertise with all event portable toilet rental needs.
Porta Potty Rentals Near You Find out where to rent portable toilets
At John To Go, our portable toilets are the perfect way to bring a little bit of home to your party. This is especially true when you're serving food or drink and you don't want people getting sick because there aren't enough number of toilets per person. Our porta potty rental for party units are beautiful and easy to set up.
You may be wondering, "how many toilets do I need for my event?" It depends. Generally, you need at least one portable toilet per 50 people for events. Let's say there will be 300 guests at your party. That means you will need six portable toilets. You can also use our event calculator to know how many portable toilets per person you need at the event.
With John To Go, you always have access to first-rate portable toilets and other supplies that are new to the market. There are different types of porta potty rental for party you can get at JTG. If you're expecting guests with disabilities or aged guests, be sure to get ADA porta potty units. You can also request for flushing toilets, handwashing stations, etc.
Luxury Restrooms Trailer for a Wedding Anniversary
Without a doubt, anniversary party event portable toilet rental services are a must-have for every event!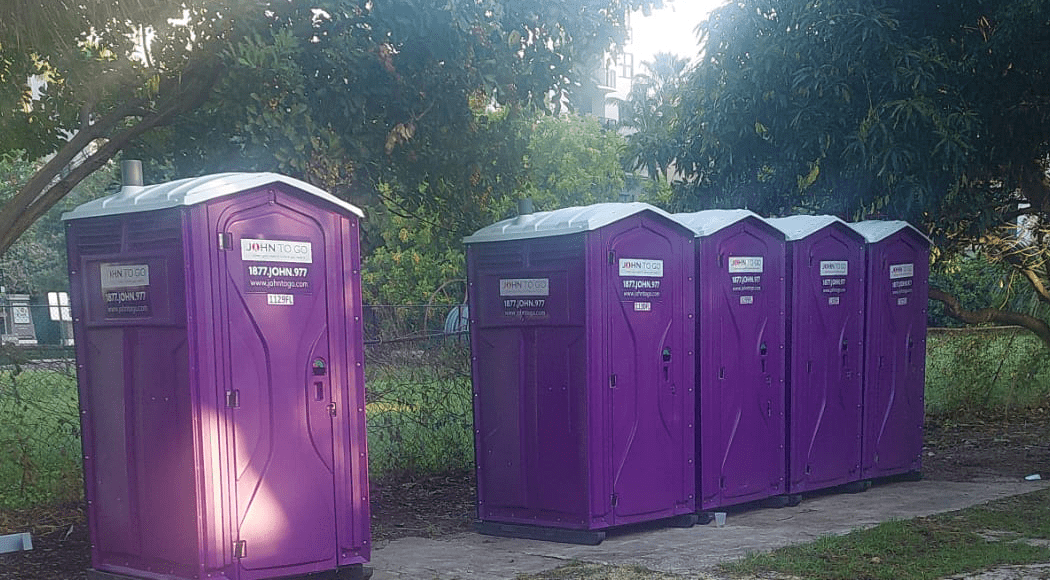 Porta Potty Rentals Near You

Find out where to rent portable toilets