How to Plan a Family Reunion Everyone Will Love!
Family reunions can often be counted among life's most cherished events, as they give you and your loved ones an opportunity to come together to treasure old memories as you create new ones. Sure, family reunions could be hectic to plan, but just like a wedding—you don't remember all the stress that came with the planning when you see the guests grinning from ear to ear, enjoying the perfect party. A party you planned.
Without a doubt, you want everyone at the family reunion to be happy, and that's why you want to know how to plan a family reunion. And not just any family reunion, but a reunion that everyone would love! What is a family reunion without love and fun?!
Let's face it: a lot of family members have grown apart over the years for many reasons—college, work, love, independence—you name it. So, family reunion time could bring lots of uncertainties. What if your favorite uncle is no longer as fun as he used to be? Or what if Grandma no longer has the strength to grill the turkey just the way everyone likes it? That's why bringing a family to gather together and having fun is not the easiest combination in the world. But it can be done. Here's how to plan a family reunion that everyone can enjoy!
How to Plan a Family Reunion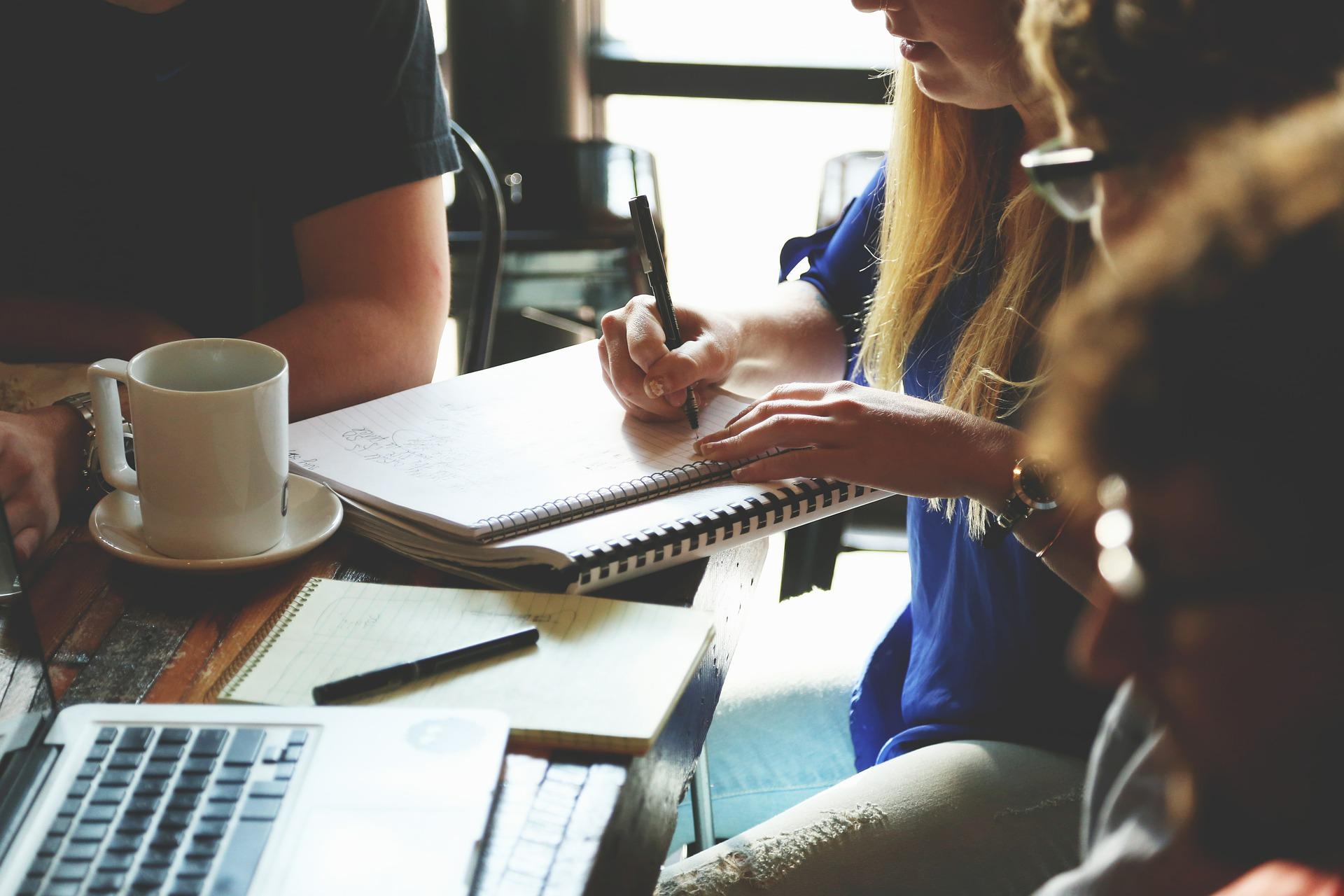 Here are some ideas to jumpstart your family reunion checklist, so that you can plan a family reunion that everyone will love. Enjoy this family reunion planning guide with a checklist that includes thoughtful ideas and tips. Ready to plan an event that will blow everyone's minds? Here's how!
The first thing to do is to relax and believe that you can plan the perfect family reunion. In your relaxed state, you can easily think about the experiences you want everyone to enjoy and how you want the event to go.
When you're relaxed, you can make better decisions that drive your family reunion agenda. You can also think about cool ideas and activities that will make the reunion unique, memorable, and fun (check out some fun ideas in the next section!)
Why do you want to host a reunion? What do you hope will come out of it? Are there any particular goals or outcomes that would make this event successful? Your responses to why will go a long way in helping you know how to plan a family reunion with a difference. Starting with the why will give you a clear and defined perspective that will guide your family reunion planning process throughout.
You'll need to know how much money is available and what the family reunion cost per person is before going too far down the road in terms of planning, so that the scope of the reunion remains within the funds available.
If your budget is small, you should stick to inexpensive family reunion ideas like going to the beach; using your church or home instead of a lavish location; communicating on a family reunion planning website; scheduling the reunion for off-peak travel seasons; opting for potluck dinner, etc.
You don't want to plan something that's too big or too small. Make sure you have enough space for everyone, and make sure everyone has enough time off work if they need it. This is a very important step when it comes to how to plan a family reunion the right way, so no one will have to bring work to the event or miss it altogether. Getting input from all divisions of the family during the planning stages will help ensure that the program planned works well for everyone. Maybe even consider sending out a survey, giving family members input on a choice of dates and asking for their preferences on various aspects of the reunion, such as the length of time it should extend for, the venue, budget, etc. Be sure to begin planning several months in advance to give sufficient time for scheduling and reservations.
Choosing a theme will help you focus on what the event is all about! Your theme will determine the food and activities and the family reunion decorations you choose. Keep your theme family-focused so that the decor and activities are all family-related. Make sure you have enough food for everyone who's attending the family parties—and don't forget to ask about allergies or dietary restrictions beforehand!
There are lots of family reunion decoration ideas, from what to use as the centerpiece to how you decorate the walls and other parts of the venue. For example, you can create a custom family tree reunion welcome banner, use string lights, incorporate table lanterns, and lots more! Maybe you even want to consider posting quotable quotes from family members or enlarging funny old photos as posters to enhance the event.
You're not the first person to falsely believe that you'll remember everything without keeping notes. And you won't be the last. You'll need to use a family reunion planning checklist so that you can know what you've done and what you still have to do. With a family reunion planner checklist, you can keep things organized. You can also use a family reunion planning app like Meetup to help you get ideas and themes.
If you're planning a big reunion, choose a comfortable location that's easy to reach from all corners of the country. You want a venue for family gathering where even members who are not the family reunion itinerary type of people will have no excuse but to show up.
Make sure everyone has access to information like flight times, hotel prices, and any other important information they may need to know before they arrive at the event itself. A family reunion website or group pages can easily help you pass information. Also, you should inform people ahead of time if they are expected to fill specific roles at the event (cleanup crew, photographer, etc.) so that there are no surprises.
Make sure all members of the family have a voice in what happens during the reunion. You can do this by having everyone submit suggestions for activities and meals, or by having them vote at a virtual meeting before the event. To save time, there should be an agenda for family reunion meeting before you hold such meetings.
No one person should try to do everything themselves. Delegation is an important aspect when it comes to how to plan a reunion. This is a great way to get people interested in helping out and making sure things run smoothly. Each person could take responsibility for one aspect of planning—such as food or transportation—and then periodically report back to the group on their progress. Sharing a spreadsheet of to-do items between family members and updating it regularly is a great way to streamline communication and keep everyone on the same page (literally!)
It's important not only that children are included in your family reunion ideas planning process, but that they have an opportunity to express their planning a family reunion ideas as well! To make sure they're heard, set aside some time during meetings where children can speak up about what they'd like to see happen during their time with family members.
You should think of and incorporate craft ideas for family reunions that kids can enjoy, so that they're not left out in all the fun! Some craft ideas include doing the decorations yourselves (DIY family reunion decorations), painting and decorating picture frames that can be used for pictures of cousins, making keepsakes from the reunion, and lots more.
Ideas to Make a Family Reunion Fun and Exciting!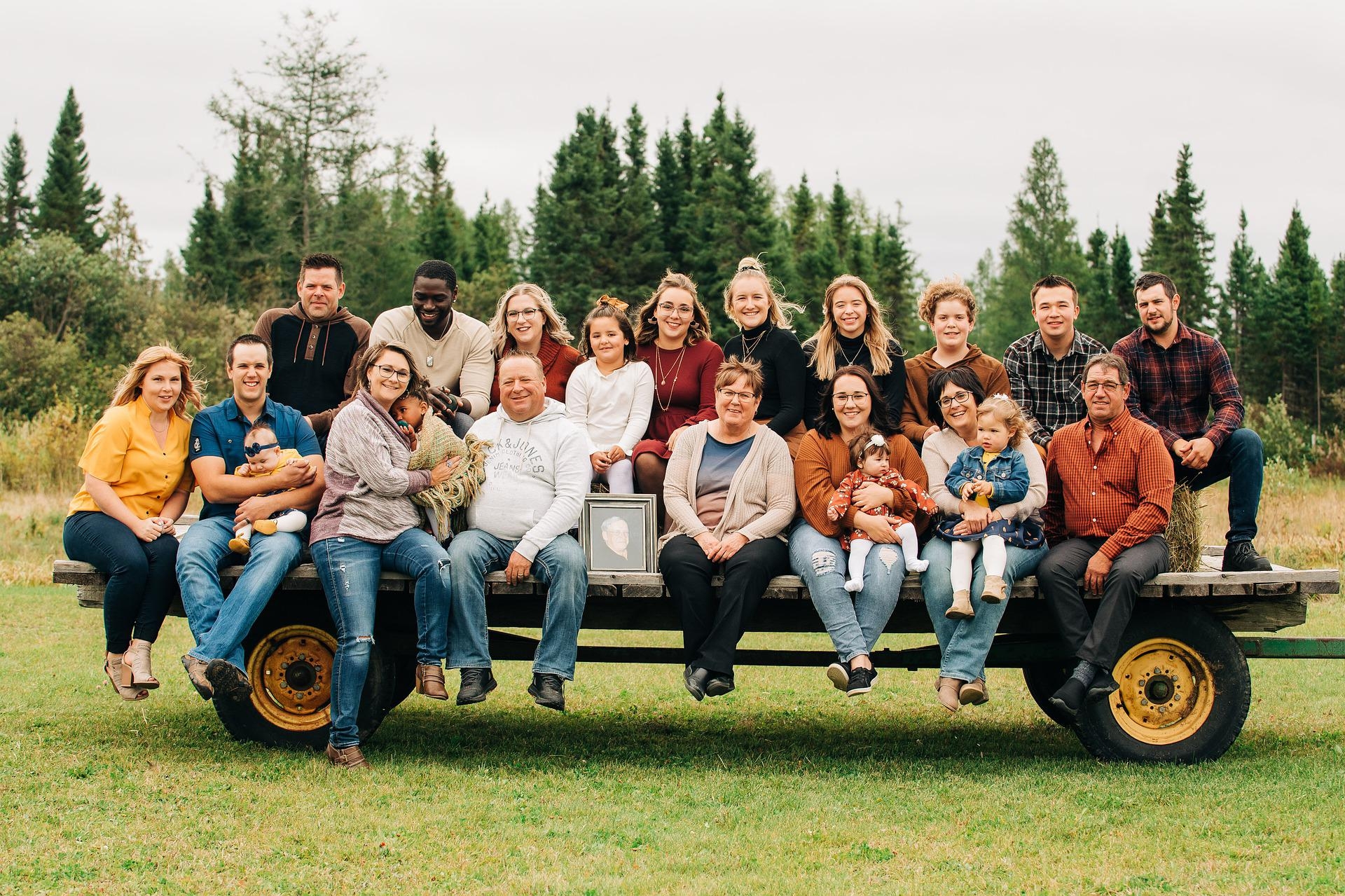 Ready to think about family reunion activities? Understanding the intricacies of planning a family reunion is crucial, as organizing such a gathering can often be stressful and require significant time investment. To ensure a successful and enjoyable event, it's important to have a comprehensive plan for family reunion activities. Incorporate these essential tips into your family reunion checklist and program, ensuring every detail is thoughtfully considered for a memorable family gathering.
One of the best ways to get people talking is by putting them next to someone they don't know well. You can put people together based on their interests, like "Beatles fan" next to "Bieber fan", or based on their professions, like "doctor" next to "lawyer". The possibilities are endless!
Another way to get people talking is by pairing them up to work together on an activity or project. It could also be something fun, like making cookies together, or even joint responsibilities, such as serving as waiters or waitresses during meals.
Also, if you have multiple families coming together for your reunion, you may want to consider assigning partners. For example, if there are four families in attendance and eight people per family, you could pair two families together and have them co-host the event or host half the event each. This way, everyone has a chance to cultivate one-on-one relationships without feeling overwhelmed by the size of the crowd.
Everyone loves looking at old pictures of themselves, so why not make this part of the reunion? Have everyone submit a picture from when they were kids and create a collage of baby pictures from each family member that has been submitted. It's the perfect way to incorporate a family-oriented guessing game of 'who's who' into this special occasion!
You can pass a microphone around during the meal so everyone can share a 30 second speech on something special (e.g., what they are thankful for or excited about in their lives right now, what they like most about a family member, etc.).
You can also go on a scavenger hunt around town where clues lead to different locations (e.g., favorite restaurant or park). Ideally, you should have an activity that requires everyone to work together (e.g., building a sandcastle).
Include activities that your entire family can enjoy together on the family reunion day such as a game or a craft. You should check out some family reunion websites for family reunion centerpiece ideas. These should include outdoor games like Frisbee or cornhole, as well as indoor activities such as board games or puzzles. Games like charades or musical chairs where there are prizes involved (e.g. trips or gift cards) are also great!
Consider including an activity that encourages your family members to be creative and create something they can use later. You can also do something creative, like making t-shirts with pictures of different family members on them (and writing what makes them special underneath).
You can also create family reunion photo albums and label the pictures by year and dates. Not sure how to organize the photos, there are many family reunion photo ideas such as extended family photos, cousins reunion photos, and lots more!
Consider some virtual family reunion activities for family remembers who cannot make the trip for one reason or another. Some virtual family reunion ideas include, virtual team trivia, multimedia family tree party, etc. You can also incorporate some virtual family reunion picture ideas like making a digital family photo album or virtual family reunion decorating ideas like sending well-decorated virtual invitations, making an online campfire, etc.
Planning a Family Reunion for the First Time? Remember Do's and Don'ts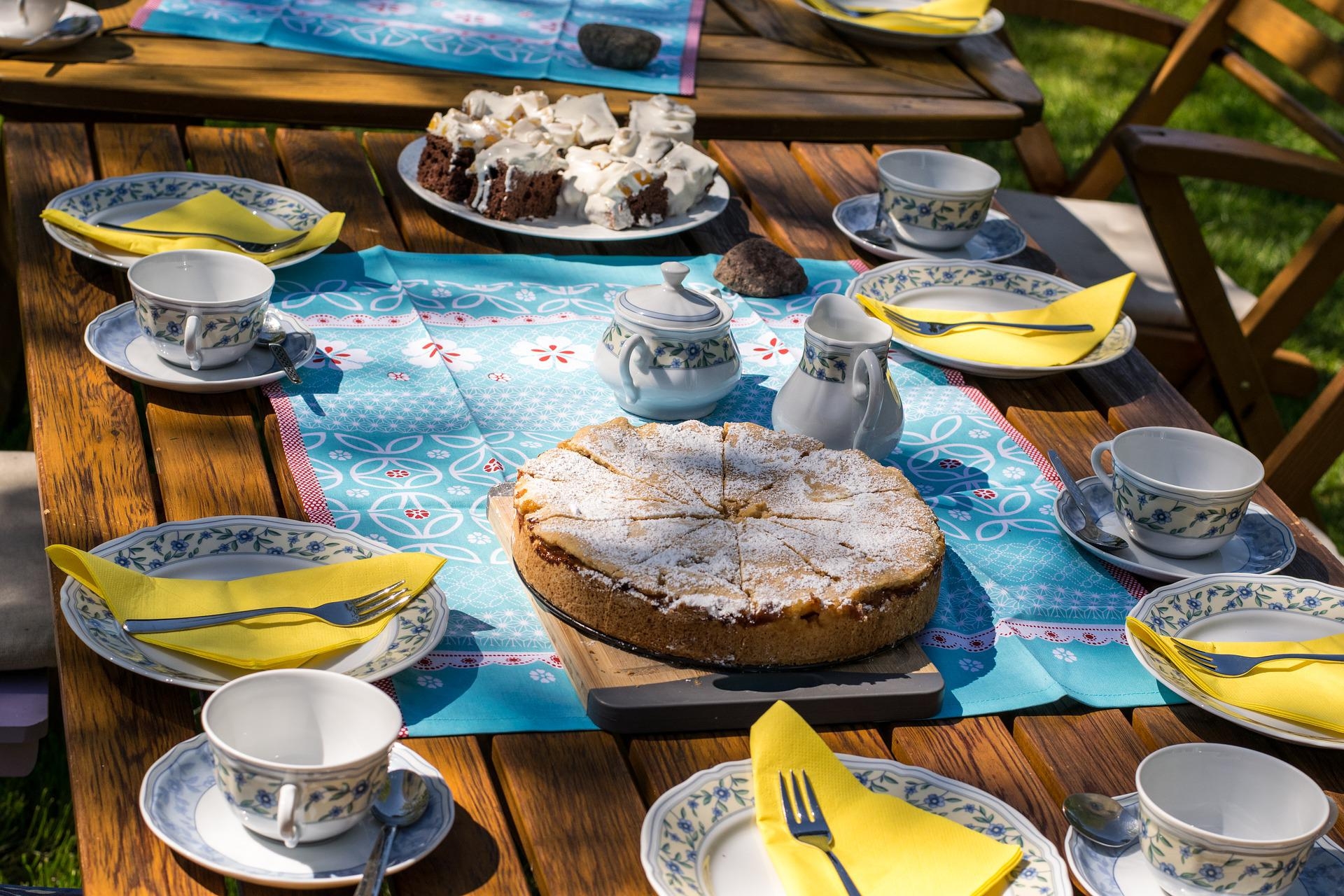 When planning a family reunion party, there are certain things that you should do and others that should be avoided.
The first thing to do is to make sure that you have enough food and drinks for everyone. It's not fun to have to run out of food halfway through a party because you didn't order or cook enough! Make sure to order plenty of appetizers, snacks, and desserts too, so that people have a selection to choose from. You should have a diverse family reunion banquet program.
Make sure the venue (such as your home or a hall) has enough space for everyone to sit comfortably and has adequate lighting. As a family reunion planner, you must think of what's best for everyone. Don't choose a venue that's too far so that everyone can be in attendance.
If someone wants to bring their children, don't say no! There's nothing worse than being invited to a big family gathering only to have your children excluded because they weren't allowed to attend due to their age or other reasons.
Portable Toilets for every Party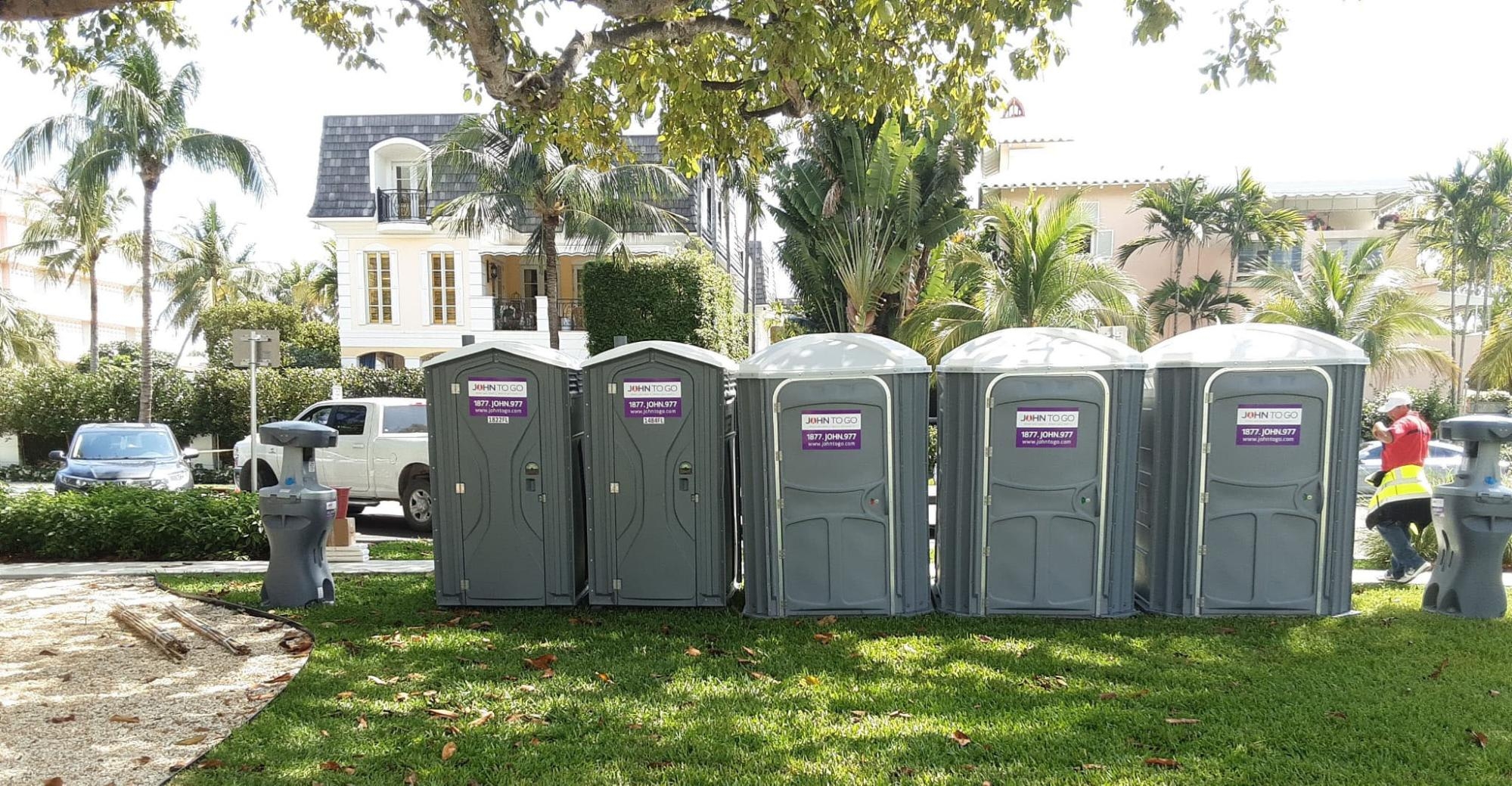 Planning a family reunion is a great way to get everyone together, whether it's your immediate family or a larger group of extended relatives. You can get together at a park or campground, or you can rent out a location like an old barn or even an empty lot and make it your own!
But what happens when nature calls? There are times when you might want to hold off on using the public restrooms and have some privacy instead. That's why we recommend bringing portable toilets for events to your next family reunion! So when answering the question "how to plan a family reunion?", restroom toilets should never be missing from your reunion planning checklist because the toilets you have may not be enough for everyone. And that's where John To Go comes in.
Porta potties are great for any event or family gathering where there will be lots of people and not enough bathrooms, but they're especially useful for outdoor events like reunions because they give everyone the opportunity for privacy. And that's why you absolutely need an event portable toilet rental.
You may be wondering, "how many toilets do I need for my event?" When planning a family reunion checklist, it's important to know how many portable toilets per person event. If there are going to be 100 people at the reunion, you'll need at least 2 porta potties per 100 guests. At JTG, we have an event calculator that can help you determine the number of toilets per person you'll be needing at your event.
We offer top-notch portable toilet rentals at competitive prices! You can pick from a variety of options, from luxury porta potty units to flushable porta potty units, and lots more! For example, we have the ADA Handicapped Unit in case your grannies or some members of the family need to use the restroom.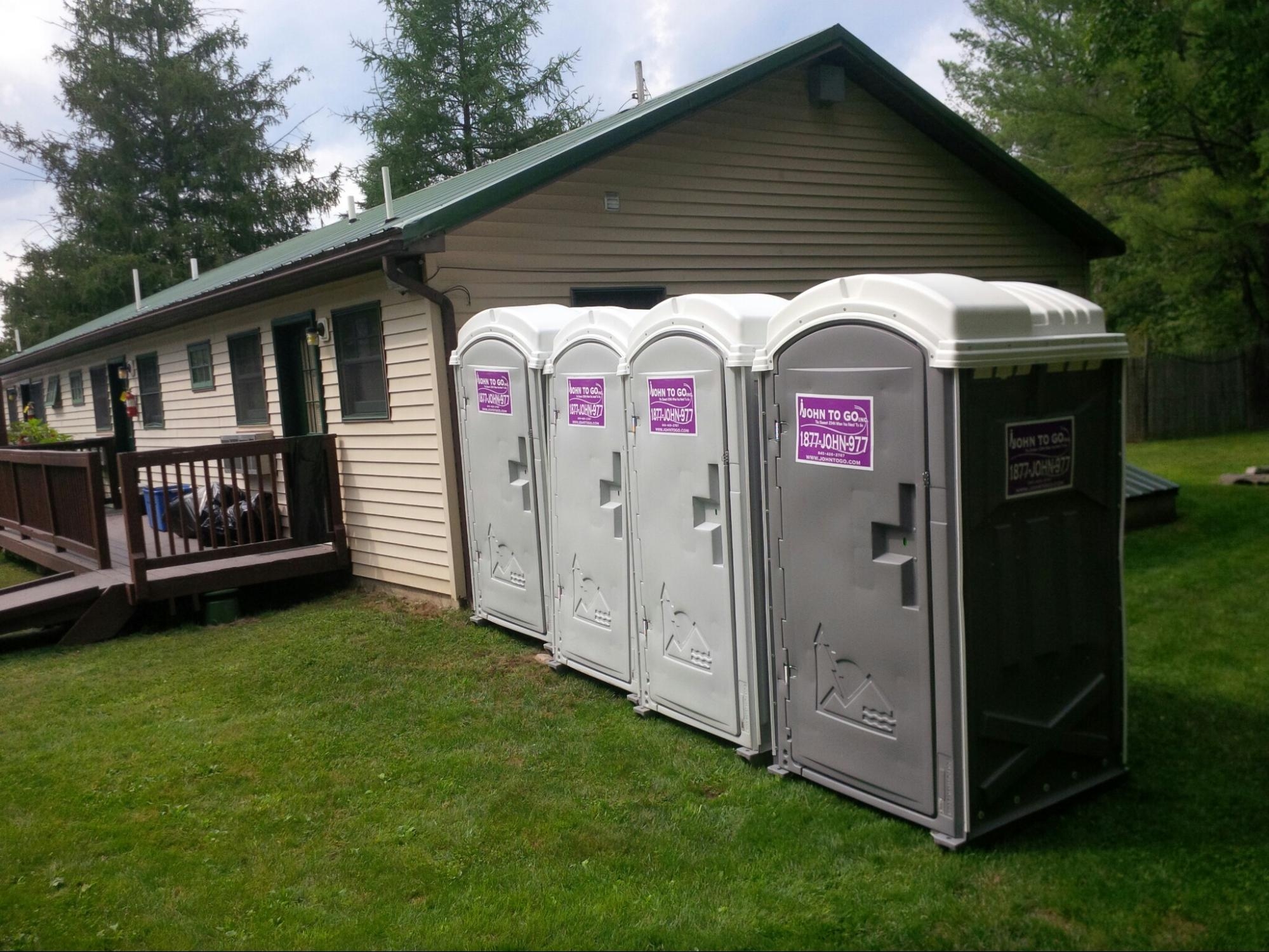 Porta Potties Near Me
When you're researching "porta potties near me," John To Go stands out as the go-to solution for all your portable restroom requirements. We understand that the need for a clean and reliable portable toilet service extends beyond just providing the unit itself.
That's why we focus on offering a comprehensive service package that takes care of all your needs, from the moment you first contact us to the time we complete the pickup. Our diverse range of portable toilet options ensures that we have something to suit every need and budget. With John To Go, you're not just renting a portable restroom—you're investing in a hassle-free experience that covers all the bases.