Outdoor Event Planning Checklist
There are a lot of important things to account for when planning an event. If you fail to properly address even a single aspect of the event, then one small detail can turn into a disaster. Naturally, you want the attendees to have a great time, so you should take a look at this comprehensive outdoor event planning checklist to make sure that everything runs smoothly.
Select Your Entertainment
You can't just expect your attendees to make their own fun. Without the right entertainment, people will get bored and eventually leave. When picking the entertainment, it's important to weigh cost, practicality, and enjoyability while also being mindful of the audience's expectations. For example, weddings tend to feature bands that cover popular hits, soyou would need to think long and hard whether something like a comedian would fit into that setting.
Before selecting any entertainer, you should make sure that they are reliable and professional. Few things can derail an event as severely as a last-minute no-show. While you don't need to break the bank to find an awesome act, you should bear in mind that you get what you pay for.
Highlight Your Menu
Sooner or later, your guests are going to get hungry. When it comes to feeding them, you have several options. If you're trying to save time and money, you can rely solely on outside food vendors. This tends to be a cheaper option for organizers, but guests may not be happy about having to pay for their meals. Generally, vendors are the best option at concerts, state fairs, expos, and other such events. People expect vendors in these settings, and it will be much easier to feed everyone that way.
For formal affairs, most event planners hire caterers. While this will be more expensive on your end, it will give you more control over the process, and your guests will most likely expect it.
For semi-formal affairs, you can implement a combination of food vendors and catering. No matter what you do, it's important to consider common dietary restrictions and allergies so that nobody feels left out.
Provide Enough Tables and Chairs
Whether they want to chat, eat, or simply relax, attendees need a good place to sit. To get an accurate estimation of how many chairs and tables to rent, you may want to set up a registration system. Although this will give you a general idea of the number of attendees, you should always plan for a few extra arrivals.
Stay Within the Budget
Between the food, entertainment, venue, logistics, labor, and décor, an event can quickly become a very expensive affair. While it may seem like an arduous task, you and the other planners need to sit down to meticulously calculate the costs of every aspect of the event. Instead of hoping for the best-case scenario, you should try to be realistic with your expectations, and you should have enough money set aside for an emergency
To help finance the event, you may want to turn to sponsors or enlist volunteers. Fundraising can also be a great way to engage with the public while gathering resources. Even if someone isn't able to contribute much, they'll still learn about your event through your fundraising efforts.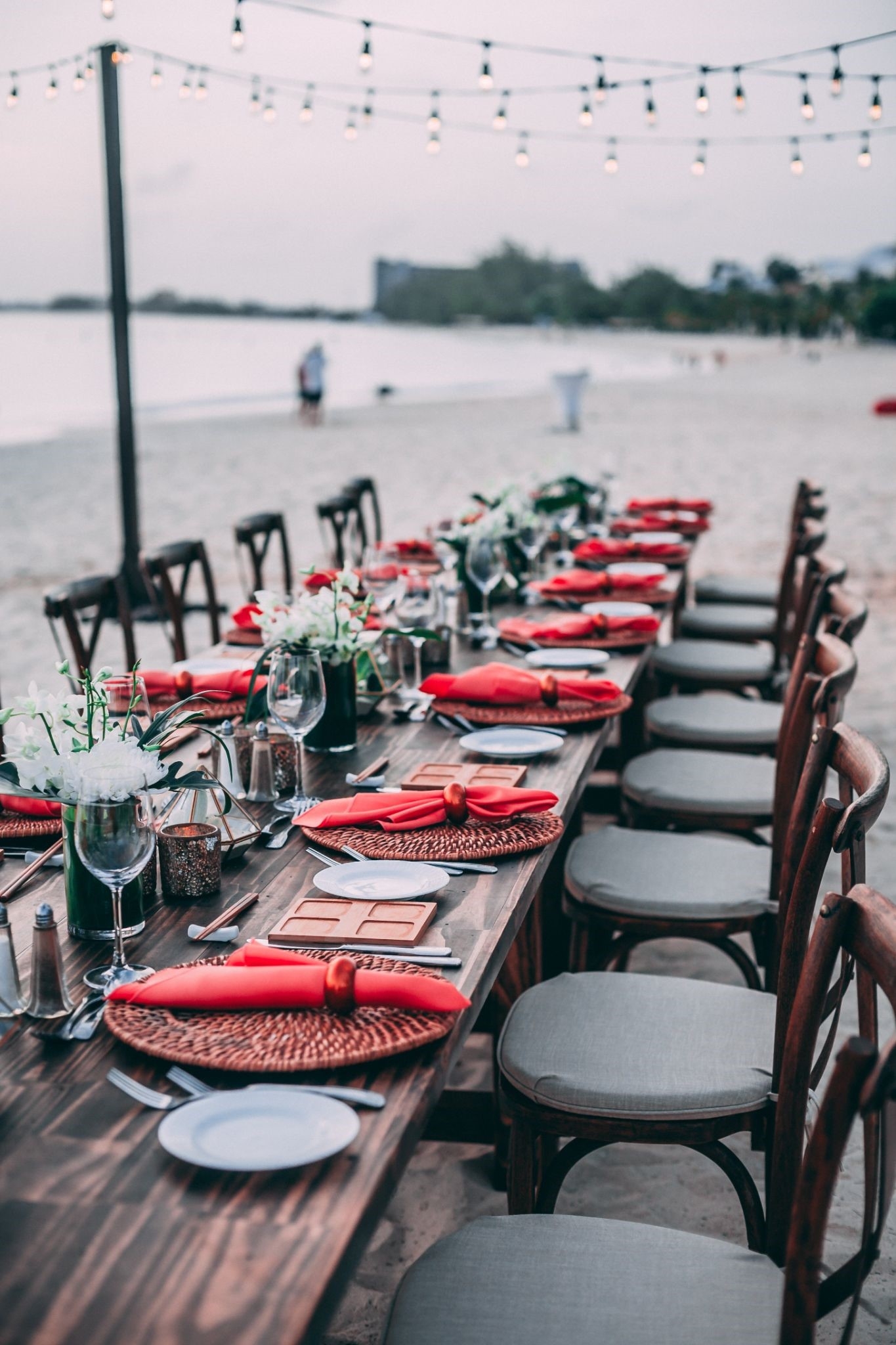 Permits and Compliance
Most locations require permits for alcohol, fires, food, and noise. Depending on the scope of the gathering, you may even need to establish a clear perimeter. While this might not be necessary for a small picnic, you should be prepared to set up fences and barriers for concerts and other large events. When applying for permits, you'll likely need to provide a clear layout that follows the local municipality's rules and guidelines.
Establish a Safety Plan
Accidents happen. Therefore, it's important to craft a smart safety plan. First and foremost, you should also keep a sufficient supply of first aid materials. First aid kits, fire extinguishers, and other safety equipment should be spread throughout the venue for quick and easy access.
The event may also need professional security personnel. Without a quality security crew, random people may sneak in, and it could be difficult to enforce basic rules. If the shindig happens to take place on a college campus, the institution's security and police forces may be able to help. However, you should expect to pay fees for such extra measures. Stationary security workers should also have quality booths to work in. All security personnel, planners, and event staff members should know to call the proper authorities if an emergency strikes.
Prepare for Inclement Weather
Nature is unpredictable, and it doesn't care about your meticulous plans. Therefore, it's important to have a solid backup plan to mitigate the effects of bad weather. While you may not be able to convert it into an indoor event, you can still provide some comfort with tents, heaters, fans, and other useful equipment. If you expect mosquitos or flies, then you may want to stock up on bug spray for the guests.
Have Enough Restrooms
Without enough bathroom facilities, your event will quickly spiral down the drain. To keep guests happy while maintaining proper sanitation, it's a good idea to rent enough portable restrooms. No matter where your guests may be, a porta potty or restroom trailer should be nearby. Otherwise, they may have to leave the venue to do their business, and once they're gone, there's a high chance that they won't return.
You should take a close look at the location when figuring out where to place your portable toilets. If you're having a hard time determining how many toilets to rent, you can consult with the professionals at a reputable portable toilet company. With their experience and knowledge, they can give you an accurate estimate.
Seven Days Before the Event
Tents, heaters, fans, and other equipment rentals should have been taken care of by this point. If you think that you've missed something, then you need to make some calls as quickly as possible. Furthermore, while you may think that you have everything in order, it's important to review all relevant permits. If you try to get a permit any later, then there's a good chance that it won't be approved by the time of the event. After focusing on these two major concerns, you should review the event checklist to make sure that everything else is in order.
The Day Before the Event
This will be your last chance to make any meaningful changes. You should double-check with caterers, volunteers, venue managers, emergency services, and all other relevant parties to make sure that everybody is ready to play their part. Again, you should quickly run through the checklist to make sure that everything is where it should be.
The Day of the Event
You've spent countless hours making calls, applying for permits, coordinating staff members, and marketing the event. Now, it's time to see the product of your hard work unfold. You can't make too many significant last-minute changes on the big day. Instead, you should calmly check in with your staff and supervise the most important aspects of the event. Before you know it, the event will be over, and you'll finally be able to get some much-needed rest.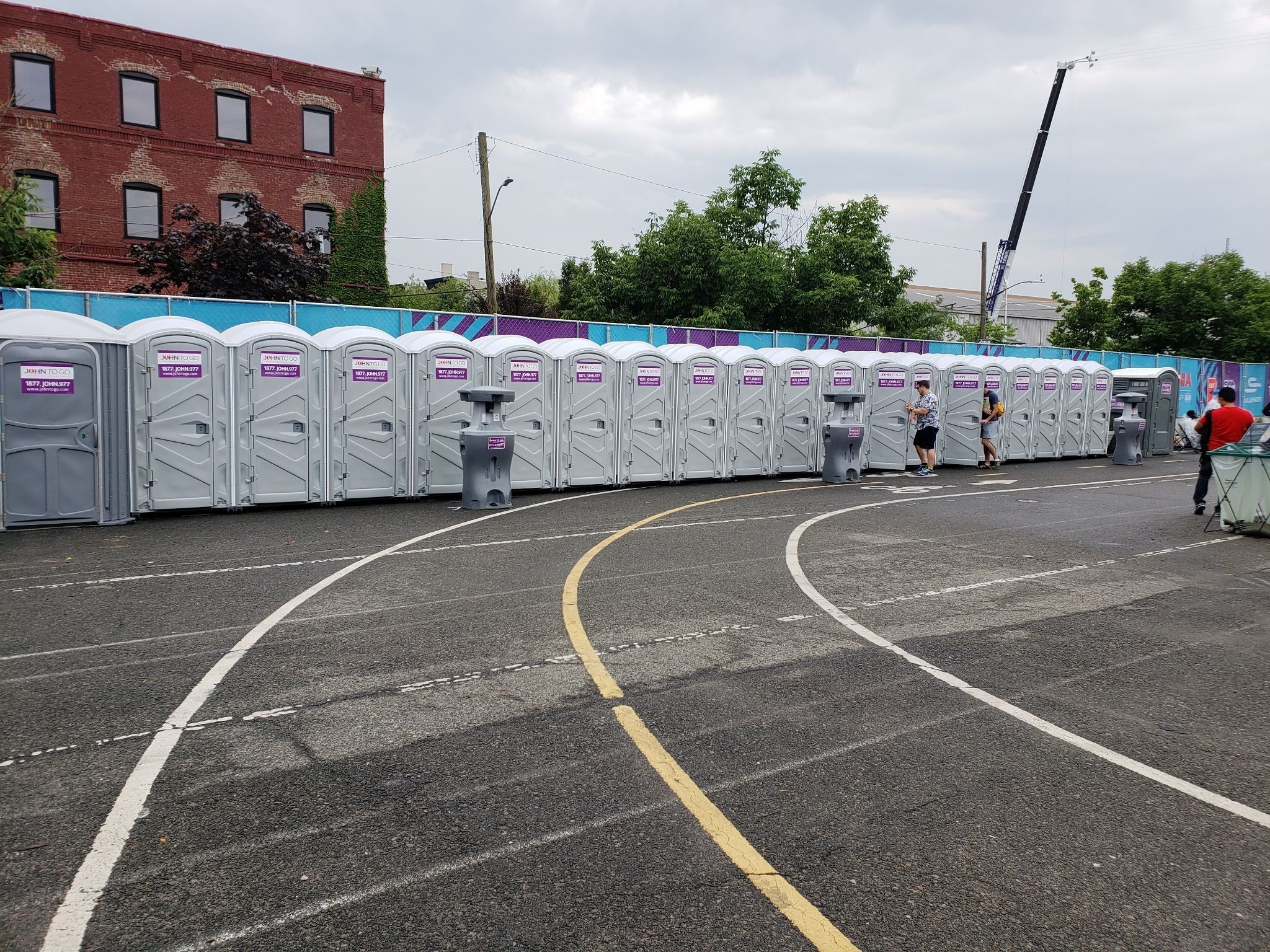 FAQ About Outdoor Event Planning
Is it okay to allow pets at outdoor events?
Everybody loves their furry friends, but they can be an absolute menace at parties and events. Often, pets are clumsy and unaware of their surroundings. This can lead to messes and mishaps. Moreover, they can be a huge liability; if a partygoer's dog bites someone it can mean that you or your organization could be considered responsible. This is your call, but you should consider these major drawbacks before making a final decision.
Will Covid-19 affect the party?
The pandemic isn't over yet. Nobody thought that the pandemic would last this long, but it has continued to defy the expectations of medical experts, lawmakers, and the general public. Even if you're planning an event that will take place in the distant future, you should still take Covid-19 into consideration. This means that you should follow social distancing guidelines and require masks. Also, it would be a good idea to keep an abundance of hand sanitizer at every entrance and throughout the venue. Although vaccines have been steadily rolling out, there's no telling if the world will be hit by a new strain of the virus.
I'm having a hard time juggling everyone's ideas. What should I do?
In the kitchen, too many cooks can spoil the broth, and that's also true when planning an event. When a large number of people are involved in the planning process, it can be hard to come to a consensus that satisfies everyone. No matter what you do, someone will have a problem with some insignificant detail. Everybody thinks that they have the greatest idea, but in reality, most people can't see the bigger picture.
While it may seem harsh, you may want to try to limit planning duties to only VIPs and vital stakeholders. That way, you can make quicker decisions without being bogged down by everybody's input. While it's fine to listen to event attendees' wants and needs, you shouldn't allow everyone and their uncle to have a direct say in the process. At the end of the day, as long as you've tried your best and followed the basics of this checklist, the majority of your guests will have a very nice time.
The Right Amenities For Your Occasion
Planning an awesome event isn't easy, but it can be incredibly rewarding. To maintain a sanitary environment while keeping everybody comfortable, you must not forget to rent enough portable restrooms. If you're not sure where to start, submit a quote inquiry to John To Go and check out their wide variety of products and services. You can even order a restroom attendant to make sure that all of your rented portable restrooms remain in working order during the event. The professionals at John To Go get back to you very quickly, and they'll do everything in their power to ensure that your event goes off without a hitch.
Porta Potties Near Me
When you're researching "porta potties near me," John To Go stands out as the go-to solution for all your portable restroom requirements. We understand that the need for a clean and reliable portable toilet service extends beyond just providing the unit itself.
That's why we focus on offering a comprehensive service package that takes care of all your needs, from the moment you first contact us to the time we complete the pickup. Our diverse range of portable toilet options ensures that we have something to suit every need and budget. With John To Go, you're not just renting a portable restroom—you're investing in a hassle-free experience that covers all the bases.