8 Portable Toilet Types For Every Occasion
From construction sites and renovation projects to weddings and fundraisers, there's no shortage of venues that rely on portable toilets. While porta potties aren't a new concept, they're definitely becoming more and more popular, with new contraptions -  for both commercial and residential use - for toilet use coming out every single year. Here are some of the portable restroom models available for use:
Single Stall Portable Toilets
As the name suggests, single stall portable toilets allow for one user at a time. They're best for areas that have limited space and a small number of users, such as construction sites. The JTG Construction Unit is a clean, maintainable single stall unit with a spacious interior, liberal ventilation and hand sanitizers.
Single stall porta potties are also a popular option at outdoor venues and events such as music festivals, state fairs, parks, etc. The JTG Premium Event Unit features a classy gray exterior that integrates well into any high-scale venue.
Double Stall Portable Toilets
A double stall portable toilet builds upon the single stall model by incorporating two private stalls within the same unit. This porta potty, which offers two separate sections (one for men, and one for women), is commonly found at weddings, employee events, small functions, department stores, open houses, and more.
If you're looking for double stall portable toilet types, the JTG Rolls Royce Restroom Trailer is a good bet. Both sides include a stall, sink and mirror, and the men's side also has a urinal. If you're looking for something more high-end, the JTG Vegas Restroom Trailer offers a white marble interior look and unique lighting, with a similar setup.
Portable Toilet with Urinal
If you're looking for a portable toilet with a urinal, the JTG Construction Unit fits the bill. It comes with hand sanitizer units, generous ventilation. The JTG Premium Event Unit also offers these features.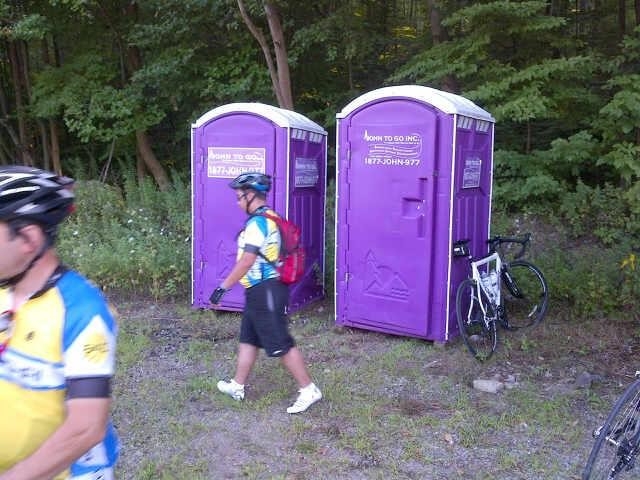 Portable Toilet without Urinal
As you can tell by the name, these portable toilet types don't include urinals. One example is the JTG hi-rise, which is a small, self-contained unit designed for high-rise construction projects. The unit rolls into construction elevators with its tough steel castors or is easily lifted by a crane by a sturdy sling.
Another example is the JTG Ambassador Flush Deluxe, which is a single-stall portable toilet ideal for classier events. Its interior includes a vanity area, a courtesy shelf for storage and a sink that operates through foot control.
Urinal Only Units
Some portable toilet types consist solely of urinals. Also known as urinal-only units, these toilets are designed to limit lines at events where alcoholic beverages are consumed, such as at stadiums, arenas and outdoor concert venues. The JTG Urinal Unit can host four men at once and offers a simple, walk-through shell, hand sanitizer and two 70-gallon urinal trough waste tanks.
Waterless Urinal
In waterless urinals, urine goes into a "trap" that contains a chemical with a lower density level. This chemical settles on top of the urine and forces it through the suction system. Waterless urinals do not need to be flushed.
Wheelchair Accessible Portable Toilet
These portable toilet types offer wider doors and a roomy interior to make them accessible to anyone, including individuals that use wheelchairs. The JTG ADA Handicapped Unit is 100% ADA compliant and comes with a large toilet seat, translucent lighting, interior safety bars and a door-mounted mirror and handle.
Multiple Stall Restroom Trailer
At John To Go, we offer a variety of restroom trailers that range in size from two stations to ten stations. All of them feature air conditioning and heat, sound systems and luxury lighting.
Each size offers three style options. The Rolls Royce and Vegas trailers both have sleek, modern designs and fit well with weddings, fundraisers or other high-end events. The Stylish trailer has a more traditional look and is better for simpler events.
We also have ADA restroom trailers in our repertoire, so that we can make sure that ALL VIP To Go restroom users are treated with dignity and respect.
Size
Amount of People
Stalls, Urinals, and Sinks
Style
2 Station Restroom
Trailers
100-150 people

●     Urinal
●     2 Sinks
●     2 Stalls

●     Rolls Royce
●     Vegas
●     Stylish
3 Station Restroom
Trailers
150-250 people

●     Urinal
●     3 Sinks
●     3 Stalls

●     Rolls Royce
●     Vegas
●     Stylish
5 Station Restroom
Trailer
200-399 people

●     2 Urinals
●     2 Sinks
●     3 Stalls

●     Rolls Royce
●     Vegas
●     Stylish
8 Station Restroom
Trailer
400-650 people

●     2 Urinals
●     3 Sinks
●     6 Stalls

●     Rolls Royce
●     Vegas
●     Stylish
10 Station Restroom
Trailers
500-1150 people

●     3 Urinals
●     4 Sinks
●     7 Stalls

●     Rolls Royce
●     Vegas
●     Stylish
3 Station Restroom
Trailer
Varies

●     1 ADA Stall
●     2 Regular Stalls
●     3 Sinks
 
5 Station Restroom
Trailer
Varies

●     1 ADA Stall
●     4 Regular Stalls
●     5 Sinks
 
In addition to the restroom trailers, we also have shower trailers, and shower-restroom combo trailers. You can find all of our  restroom trailers displayed on our website.
Camping and Hiking Units
Not every campsite offers public restrooms, so it's important to have a method for safe waste disposal. You can't always set up a full porta potty or trailer near your tents. In these cases, you might want to invest in a small, stand-alone portable camping toilet that can be easily carried. Options include:
Sunany Silicone Companion: This reusable funnel is a portable urinal designed for women. It comes with a long, no-splash back spout and a convenient drawstring bag for transportation and can be used on the road, when camping, or any other time you don't have access to a regular bathroom.

Luggable Loo: This portable toilet uses a simple bucket design and is ideal for situations where plumbing isn't an option.

Alpcour Portable Toilet: This compact toilet comes with a piston pump flush, 5.3 gallon waste tank and built-in washing sprayer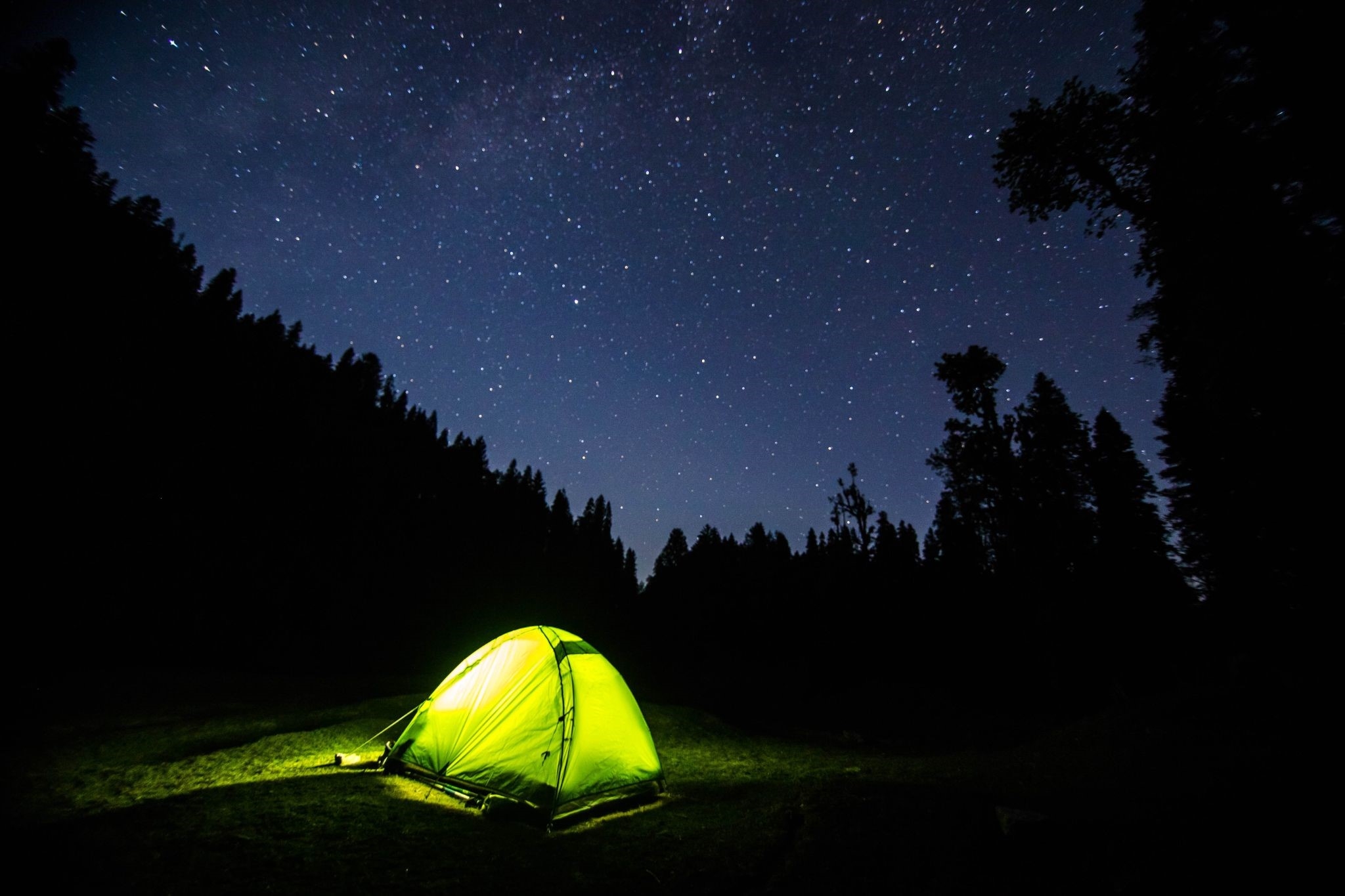 How To Choose The Right Size Portable Toilet?
To select the right size portable toilet, you should consider the following:
Number of guests

Size of venue/area

Desired amenities
As a general rule, you need about two units or stalls for every 100 people. You should also consider the space you have. For instance, a campsite will have less space available than a concert venue, and will thus require a smaller portable toilet. Finally, you should consider if you want any extra amenities, such as an interior safety bar or a vanity area. Once you've chosen your desired model, you can use our porta johns rental calculator to determine how many you need.
Materials Used for Portable Toilet
Most portable toilets are made of Polyurethane plastic. Not only is this material easy to clean, but it also does not absorb odors. Many portable toilets also come with a freshwater tank to handle liquid waste.
Aesthetics And Privacy
Each portable toilet comes with its own unique designs and privacy levels. They can range anywhere from the JTG Urinal Unit, which comes with a walk-through shell, to restroom trailers that offer separate rooms, unique lighting and HVAC systems.
Cleaning and Maintenance
Although portable toilets are self-containing units, waste still needs to be removed regularly. Typically, a worker will connect a vacuum to the holding tank, or water tank, and then suction waste into a tanker truck. The tank is then filled with fresh water and chemicals. At John To Go, we offer weekly maintenance, which covers general cleaning and checks for any problems (such as leakage). We also restock facilities like toilet paper and soap dispensers.
FAQ about Portable Toilet Types
What is the best portable toilet?
When it comes to finding the best porta potty, there's no universal answer. It depends on your own unique needs and preferences. For example, a wedding venue may require a more high-scale, spacious portable toilet than a construction site. Our customer service team at John To Go is ready to review your options and help you choose the right one.
What types of toilets are there?
Portable toilets differ in terms of flushes and cleaning mechanisms. Here are some of the different types you might encounter:
Composting toilet:

A compost toilet separates liquids from solids, which then allows bacteria to decompose the organic compounds of both substances.

Cassette toilet:

A cassette toilet (colloquially referred to as RV toilets) is a permanent toilet with a black tank, typically found in a camper or RV.

Bucket toilet:

A bucket toilet is a variation of the dry toilet, in which a bucket is used to dispose of waste.

Chemical toilet:

This self-contained unit gathers waste in a holding tank and uses chemicals to reduce odors.

Portable flush toilets:

This compact, reliable toilet comes with its own waste tank and hose connector.

Portable travel toilet:

These devices prioritize portability and are best for camping sites or trips.
How do I empty a porta potty at a campsite?
If you are at a campsite, you may wonder how to safely dispose of waste without the assistance of a trained crew. Generally, you can get rid of waste at a dump station. Start by using a tap or hose to empty the tank, then refill it with clean water. Once you're done, be sure to seal the tank by replacing the lid.
Where can I find a porta john rental near me?
One of the easiest ways to find a portable toilet near you is through a referral. Ask friends about which mobile bathrooms they've used for their events, or contact construction sites to find out which companies they used. If you live in New York or New Jersey, you can always contact John To Go for your portable toilet needs.
At John To Go, we offer a variety of restroom trailers that range from single units to multiple stalls.
Not sure if we service your area? Just ask! Our customer service representatives are always happy to help.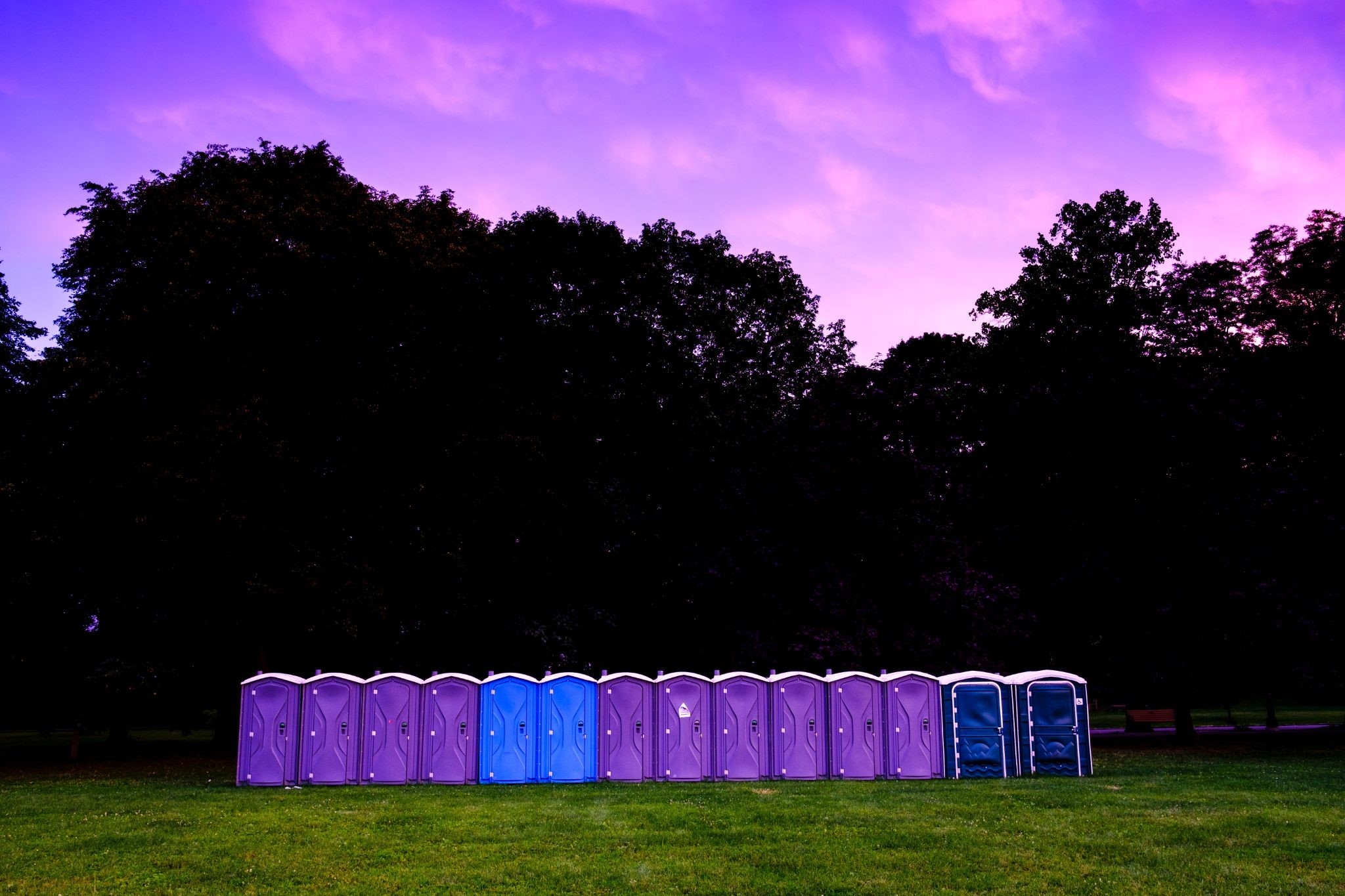 Porta Potties Near Me
When you're researching "porta potties near me," John To Go stands out as the go-to solution for all your portable restroom requirements. We understand that the need for a clean and reliable portable toilet service extends beyond just providing the unit itself.
That's why we focus on offering a comprehensive service package that takes care of all your needs, from the moment you first contact us to the time we complete the pickup. Our diverse range of portable toilet options ensures that we have something to suit every need and budget. With John To Go, you're not just renting a portable restroom—you're investing in a hassle-free experience that covers all the bases.