Cook Off Ideas
Cooking competitions are great ways to bring friends and family together, as well as large crowds. Good food is a common ground, and the possibilities are almost unlimited. Here are some of the best cook off ideas for planning the competition, as well as cooking challenge ideas that bring in good competitors.
Why People Love Cook Offs
Competitors, judges, and guests love cook offs. Competitors get to show off their favorite cooking competition recipes. Judges get to taste new dishes, and guests get to learn cooking skills from experts. The best cook off ideas are those that tap into the flavors and traditions of your community and bring people together.
How to Host a Cook Off
When you are starting to plan a cooking competition in your family, neighborhood, or community, you first need to come up with some good cook off ideas. Start with a theme for the food, such as sweets, grilling, international flavors, burgers, sandwiches, or vegetarian. You can even ask patrons at local restaurants or check reviews to see what people like, and use the information to guide your other cook off ideas. The next part of planning is to find a venue. Outdoor venues are good for cooking competitions because people can move around, and there is plenty of room for setting up for the judges, competitors, and guests. Once you have a theme and venue, start advertising your cook off competition through social media, local newspapers and radio stations, area restaurants, grocery stores, and food trucks.
Competitive Cook Offs
There are almost as many types of cooking contest themes as there are types of food in the world. BBQ, grilling, and chili are the most popular culinary competition ideas. Other cook off contest ideas that may work for your event are desserts, movie night, Mom's best recipes, southern style, local favorites, and soul food. Again, it is best to choose cook off ideas that are related to the food preferences of your local community.
BBQ Cook Offs
People love BBQ, and those who make good BBQ are quite competitive when it comes to sharing their favorite BBQ recipes. A BBQ cook off requires an outdoor venue with plenty of portable restroom trailers. The best part of a BBQ cookoff is that you can require competitors to bring their own grills and cooking equipment. All you need to set up at the venue are tables for the judges and guests and mobile restroom facilities.
Chili Cook Offs
Chili cook offs are another popular cooking competition. Chili is not a dish that can be prepared at the venue, so you need to come up with chili cook off ideas to entertain everyone before the judging. Games that are popular at chili cook offs are scavenger hunts, relay races, and obstacle courses. For chili cook off decorating ideas, the dish is considered comfort food in the fall and winter. Decorate the venue with autumn accents and maybe a touch of Halloween if it is planned for October. When it is time for the judges to taste the dishes, use chili cook off presentation ideas that give them a complete meal. Great accompaniments for chili are cornbread, diced tomatoes and onions, sour cream, and salted crackers.
Dessert Cook Offs
Dessert cook offs are good cook-off ideas for work, family, and neighbors. Everyone either has a sweet tooth or loves to share their most tempting treats. Some dessert cook off ideas are pies, brownies, cakes, candies, and sugar-free. You can also combine competition themes. If you are hosting a grilling competition, come up with some BBQ cook off dessert ideas, such as best grilled dessert, best no-cook dessert, and best spicy dessert.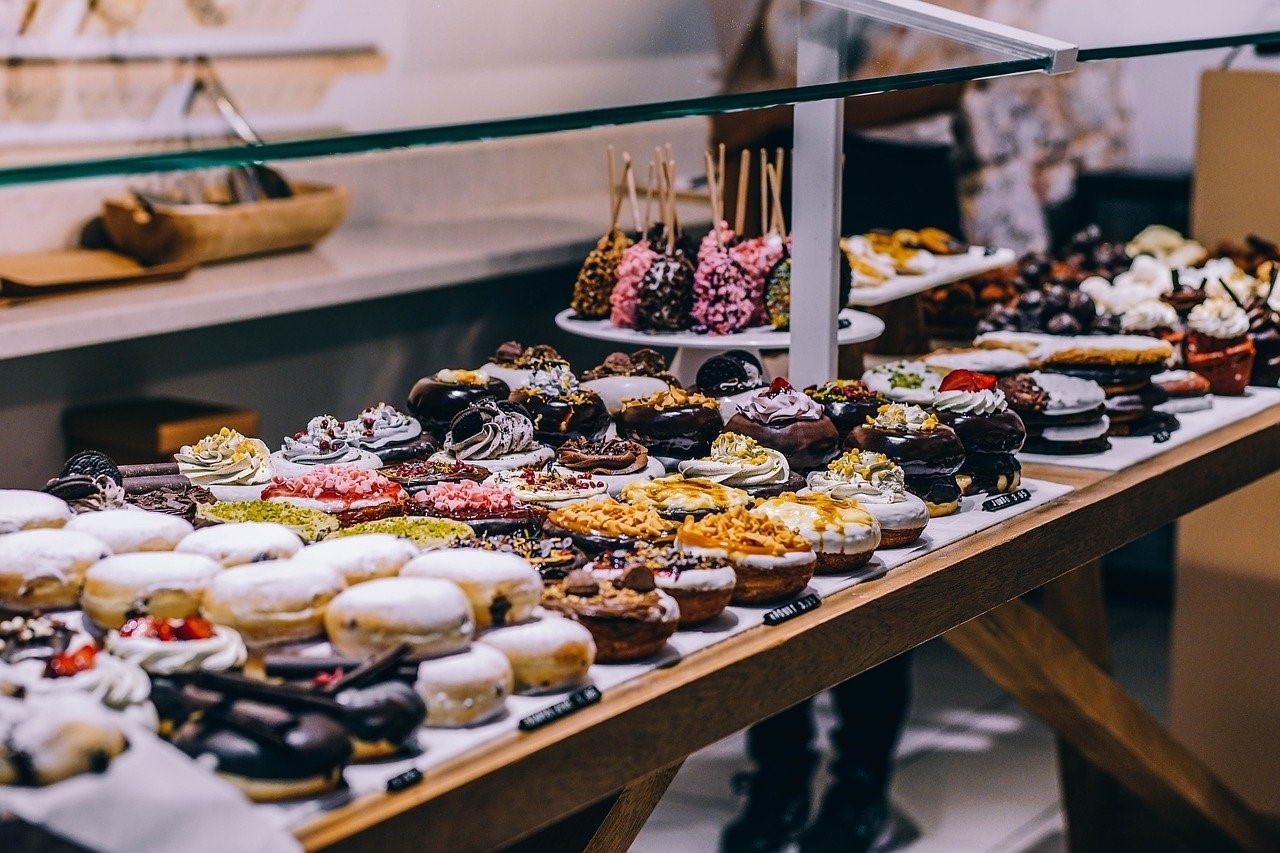 Fundraising Cook Offs
If you want to raise funds for a local charity or cause, a cook off is a great idea. Competitors pay to enter the cook off, and guests pay an entrance fee. All proceeds go to the non-profit. Some cook off fundraiser ideas to consider are flavorful salads, unique salsa, homestyle meal, holiday feast, and kid's favorites. Speak to people in the community to get some more cooking challenge ideas that will bring in a crowd.
Movie Cook Off
Outdoor Restrooms for Your Cook Off
Once you decide on the best cook off ideas for your event, start to plan the layout of the venue. Outdoor cooking competitions need to have enough porta potty rental units for the competitors, judges, and attendees. For larger venues, it is best to have several small porta potty units at various locations around the venue for convenience. One or two large mobile toilet rental trailers work well for smaller venues.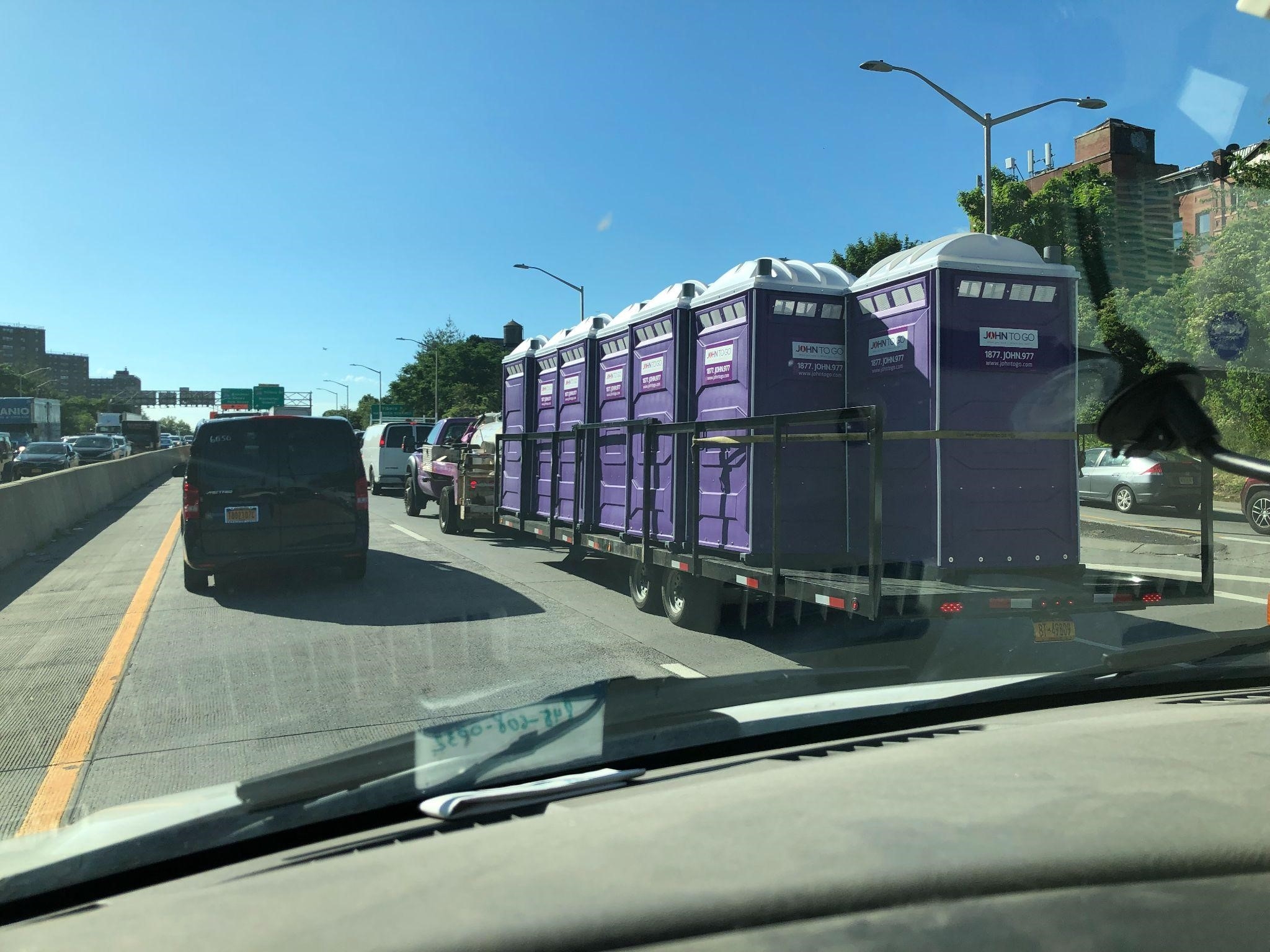 FAQs
How much does a porta potty rental cost?

The average porta potty rental cost for an event is based upon the size and number of trailers that you need at the venue, as well as how long the trailers need to remain onsite. Discuss your plans with a reputable company that specializes in luxury toilet trailers to find out the porta potty rental cost per day.

How do I find a port o potty rental near me?

Port o potty companies can be found in every large city, but you want something special for your cooking competition. Find a company that offers luxury bathroom trailers that are designed with individual stalls, sinks, running water, climate controls, and paper products. The company should also provide set up, cleaning, and removal for your event.

What are the porta potty dimensions that I need for my venue?

As a general rule, you need one porta potty station for every 50 people. For cooking competitions, you should also have sink stations for people who just need to wash their hands.

How do I host a cooking competition?

When you are planning a cooking competition, come up with a theme, such as BBQ, breakfast, tacos, Mom's best dish, or regional, such as southern or German. Choose judges for your competition. You want to have judges that specialize in the type of food that is being prepared, as well as food bloggers, food critics from a local newspaper, and local chefs. You will need to pay for their participation in the competition. Find a location for your competition. Announce the competition on social media, in local newspapers, at area restaurants, and other places where foodies love to eat.

How do you have a family cook off?

For family cook off ideas, have each person decide on a dish. It can be one of your grandmother's favorite recipes or a dish that your family loves. You could also set a theme, such as Italian, desserts, appetizers, dips, or snacks. Have a friend or neighbor choose the best dish, and give prizes.

What to cook if you can't cook?

If you are less than confident in the kitchen, you can still make some pretty tasty dishes. Here are some of the best ideas that are simple and delicious.

Salads with a mixture of greens, fruits, nuts, and vegetables topped with a nice balsamic vinaigrette

Tacos made with ground beef or shrimp topped with freshly grated cheese, homemade guacamole, a bit of lime juice, and fresh cilantro

Pizza topped with tomato sauce, feta cheese, spinach, and wild mushrooms

Chicken salad made with celery, avocado, mayonnaise, lemon juice, and cilantro

Loaded baked potatoes topped with grated cheddar, bacon crumbles, and crème fraiche

What are some good cooking tips?

The best cooking tips are the ones that help you with the basics and teach you skills that you can use every time you are in the kitchen.

Sharpen your knives each time you use them

·       

Season and taste your food as you cook, not just at the end or the beginning
Porta Potty Rentals Near You

Find out where to rent portable toilets