Plan Outdoor Holiday Parties For Labor Day, Memorial Day, & More
Everyone loves an outdoor party. There's nothing like getting together with friends or colleagues, cracking open some cold drinks, swimming in the pool, eating great food, and just in-general enjoying one-another's company. You can utilize fun games, outdoor activities, food and drinks, and all kinds of other low key and more extensive entertainment ideas to keep your guests cool, comfortable, and engaged.
Of course, both indoor and outdoor parties have their place, but outdoor party games are some of the funnest games you can play, especially when the weather is nice out.
Plus, nothing really beats throwing a shindig in outdoor holiday party venues (think pools, volleyball, cookouts, parks, etc). And there are plenty of outdoor party games for adults ideas to get the creative juices flowing and the social magic happening.
Let's talk about how to plan an outdoor party, versus an indoor party.
How To Plan An Outdoor Party Vs. An Indoor Party
If you're lucky enough to have a yard large enough to accommodate a crowd, the simplest thing to do is to host a party in your own back or front yard. However, if you share your outdoor space, don't have a large yard, or simply don't want the aftermath of a party on your law, a quick Google search for 'outdoor party venues near me' should show you plenty of local options for throwing an outdoor party.
A large difference between an outdoor party and an indoor party is that you have a lot more room for your crowd, and for certain activities outside. To start with, you don't have to worry about overcrowding a small — or even large — room. When you're out in a large, outdoor space, there are no limiting walls, doors, furniture and delicate household items to crash into. You don't have to worry that much about seating either, in case of a crowd overflow, as you can ask some people to bring their own chairs, and spread large blankets on the ground for others to sit on as well.
There's also going to be a lot more room for physical and athletic games outside, whereas there are just some games that would never work indoors.
When you're throwing a holiday bash for your friends, finding the perfect holiday party venues is where it starts.
Outdoor Holiday Party Themes
After you settle on your venue, food and drink planning is often the next step. However, if theme is your middle name, coming up with some great, themed outdoor party games comes first. The best way to do this is to think about the specific holiday you're throwing a party for.
Making the right plans for the right holiday is important for nailing your get-together and doing it right. From booking the proper holiday party venues, to making sure that your decorations and themes are in order, there's lots of fun planning.
Let's take a look at the holidays that fall in Spring, Summer, and Fall, when outdoor partying is possible.
Memorial Day
Memorial day weekend parties are the best way to kick off an awesome summer. But you're going to need some memorial day party ideas to help you make your bash a massive success.
In terms of Memorial Day party themes, you can have fun with the basic standards.
Red, white, and blue decorations are generally the go-to for this holiday. Visualize picnic tables with brightly-lit tablecloths during the day, with beautiful tiki torches illuminating the yard at night. The menu should include American classics. Think burgers, BBQ, fries, baked beans, potato salad, hot dogs, shrimp skewers, and grilled vegetables.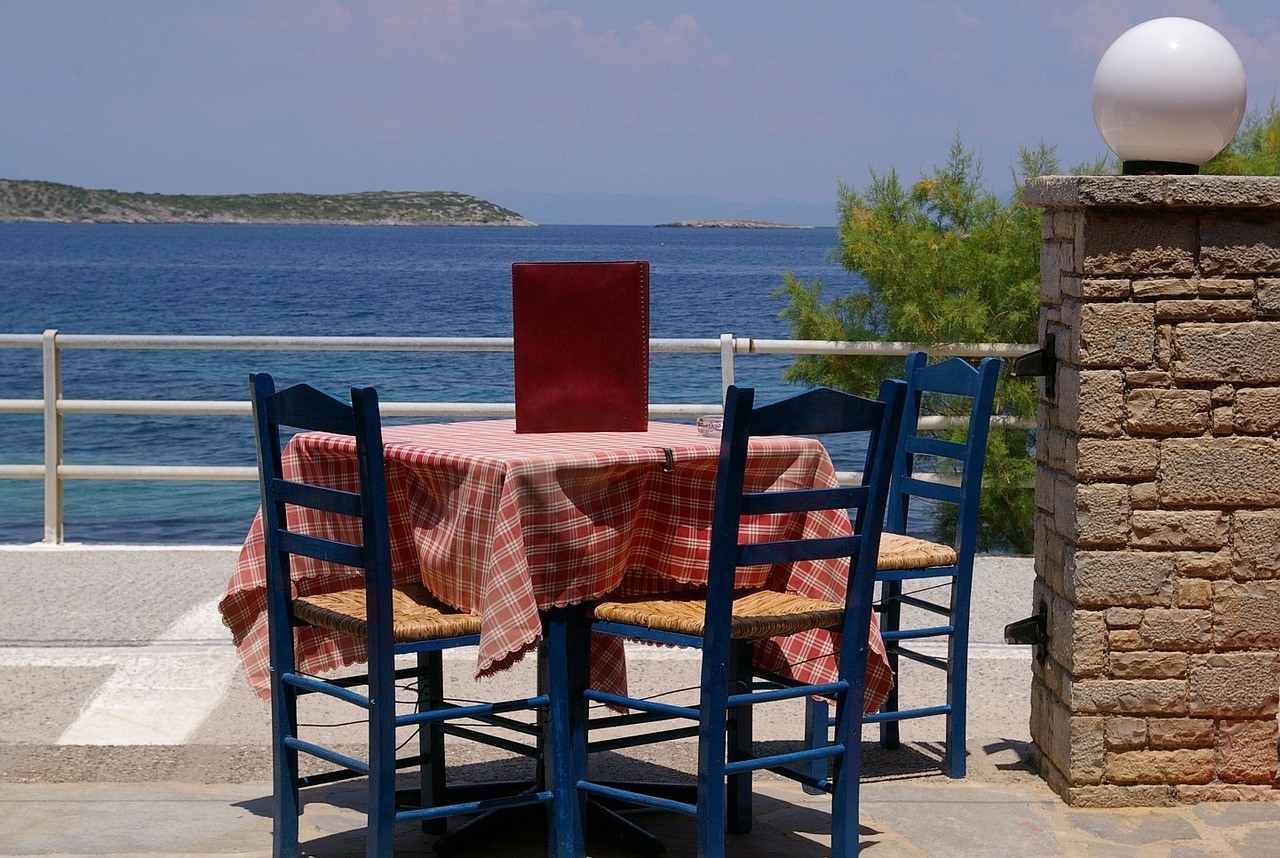 You can also take things in a more 'southern' direction by having a seafood fest. This involves boiling up a large pot of shellfish with all the fixings of a classic low-country boil — including potatoes, smoked sausage, Old Bay seasoning and plenty of melted butter for dipping. This is one of the easiest ways to feed a crowd.
Hot Tip: Don't forget the games. You can check out this list for some awesome summer games to play. People love to play games, especially when they facilitate community and socialization.
Make sure to keep the activity plans stacked with awesome stuff to do, and get people up and moving! They'll thank you for it later.
Independence Day
If you plan to throw an Independence Day party, you're definitely going to want to double-down on the red, white, and blue decorations. But that's not the only thing to consider. Throwing a Fourth of July party in one of your local outdoor holiday party venues is also best done when you couple some additional classic Fourth of July party ideas into the mix.
Think confetti poppers, patriotic decor, red white and blue American symbols painted on the lawn, fireworks, banners, and such.
Fireworks are the key word here. You'll want to make sure that they're legal in your area, first off. But if they are, consider buying a big supply, and go all-out as darkness approaches. Nothing will make Independence day more memorable than an awesome fireworks display.
For food, once again, go all-American. Burgers, hot dogs, potato salad, baked beans, ribs, grilled chicken, french fries, etc. You can even go with chilli cheese dogs if you want to get a little sloppy.
Hot Tip: Host an outdoor bar. People love to drink a bit during the holidays, and this is especially true during Independence Day. Consider providing an assortment of beers, wine coolers, and red white and blue themed shots and mixed drinks.
But make sure that everything stays cold! The hot weather will make people want to cool down.
Check out these recipes for some awesome 4th of July drink options.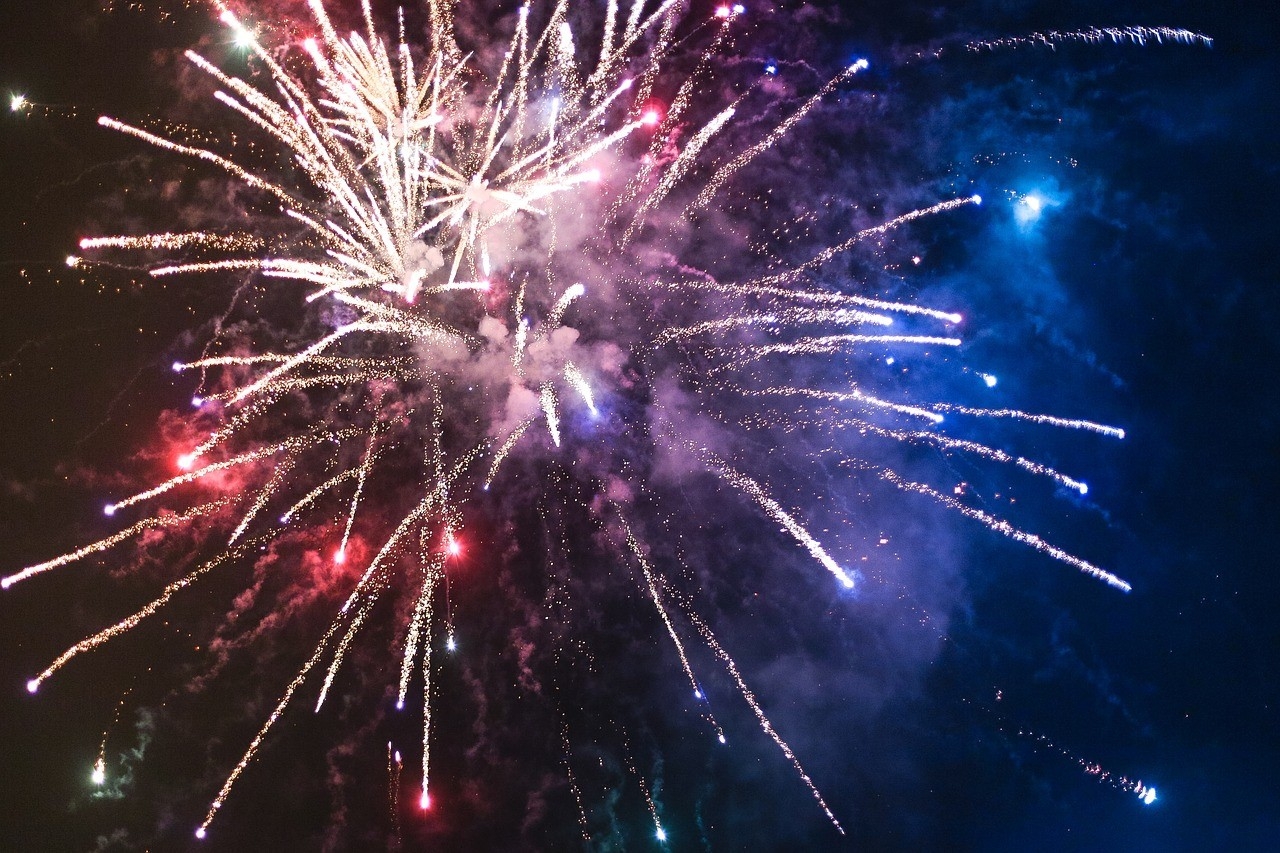 Labor Day
Throwing an outdoor party for Labor Day is super fun. But you're going to need some Labor Day party themes, and Labor Day party ideas to really make this event come to life. For Labor Day party decor, stick to neutral colors with 'pops' of color. Scattering some plants around the space, to provide that splash of summer 'green,' will really make holiday party venues pop with color and energy.
Combine this with some pink, red, or dark blue streamers, and you'll start to get an idea of the typical Labor Day 'color scheme' for outdoor parties. You can also decorate with white for Labor Day, as long as you're not afraid of spills, stains, etc.
As for a menu, go with summer classics such as chicken skewers, dippables, chicken salad, BBQ ribs, pulled pork, street tacos, hot dogs, lobster bisque, etc.
And don't forget dessert!
Nothing screams 'Labor Day cookout' like some banana chocolate bombs on the grill, some fresh homemade chocolate chip cookies, or some marshmallow smores over a campfire.
Hot Tip: Don't forget the music. People love to jam out and dance to hot summer playlist tunes. For best results, find an awesome summer party playlist, hook it up to your Bluetooth speaker, and let the good times roll.
Need some inspiration? Check out this list of the best party songs of all time.
Sourcing Outdoor Restrooms For Your Party
If you're planning an outdoor party in one of the many available holiday party venues near you, you're probably also going to be on the lookout for portable toilet rentals.  Searching 'porta potty near me' will bring up a range of potential 'rent a porta potty' options.
At John To Go we understand that getting a quality porta john rental or porta potty rental could very well mean the difference between your party being a huge success, and being a disappointing flop.
Why?
Because you're going to need to have enough restroom facilities on hand to make sure that everyone can use the bathroom when the need arises. You also want safe, sanitary, clean restrooms — which is another reason to consider using John To Go as your port o potty rental professional. Through us, you can rent a porta potty for your outdoor party.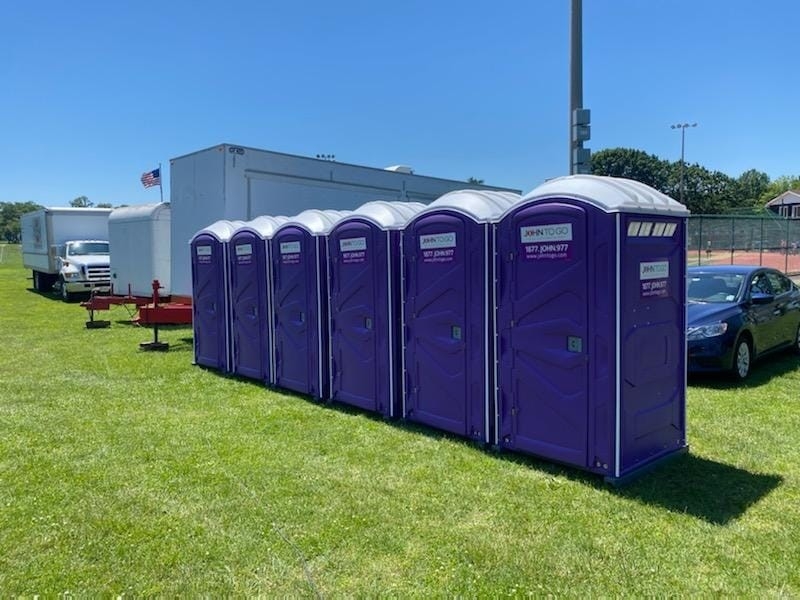 But you can also go the extra mile and rent a restroom trailer.
Restroom trailers can be especially luxurious, and offer a very similar experience to using a public bathroom. You get running water, flushing toilets, air conditioning and heating, pleasant lighting, and multiple stalls. There's even a mirror installed above the sink.
Plus, there are male and female sides, so that you can service your entire guest roster without an issue.
You can find out more about the different portable toilet types we offer for different types of events here.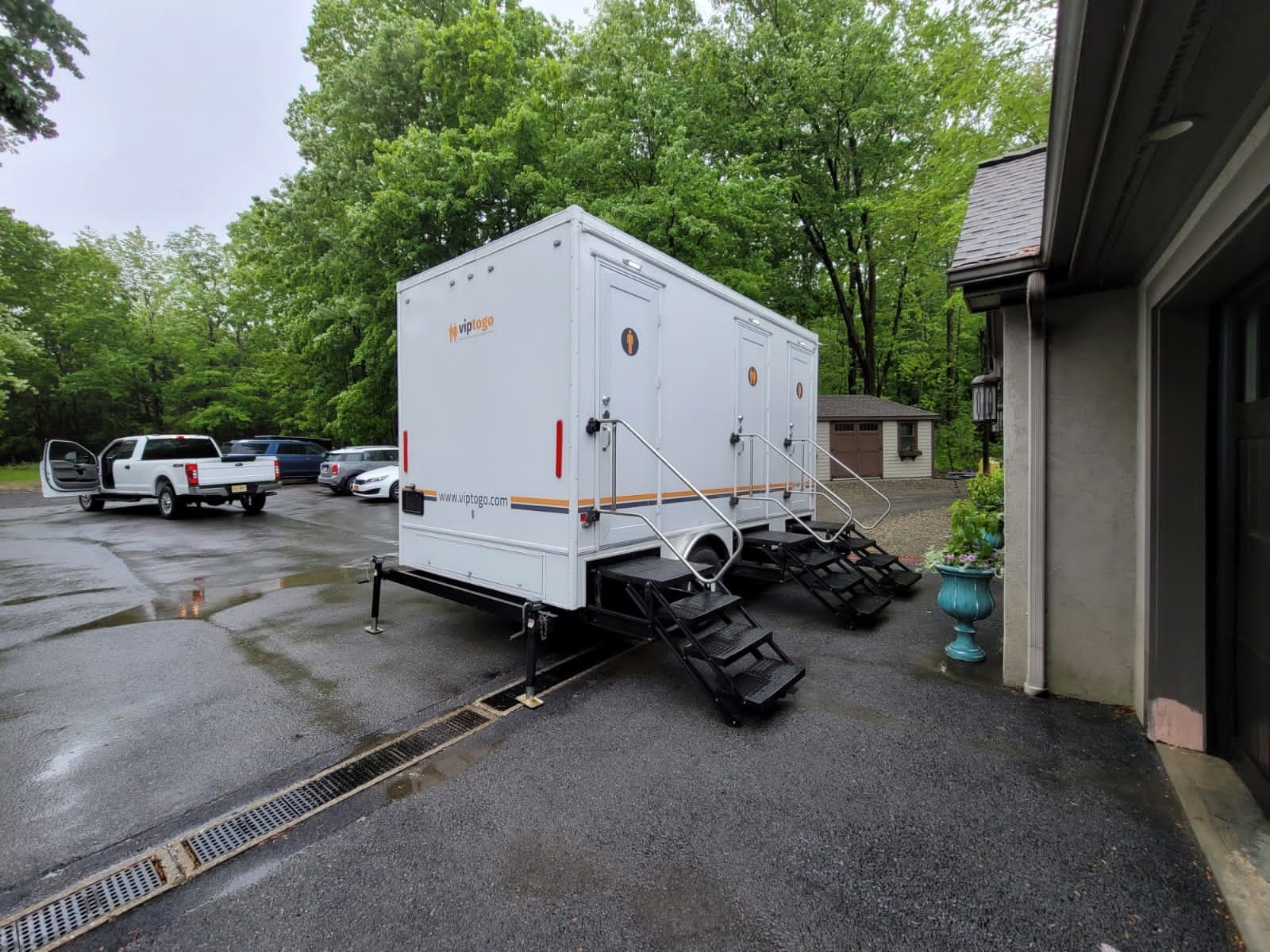 Book Your Mobile Toilet Today
If you're looking to rent a porta potty or restroom trailer for one of your holiday party venues, and aren't sure what to look for, contact John To Go to learn more about how we can help you with affordable, high quality porta potty or restroom trailer rentals.
We rent porta potties across New York, New Jersey, and Florida, and restroom trailers all over the United States. Our pricing is simple and straightforward, and we've got everything you need to make your party, event, wedding, team-building activity, camping trip,or other retreat a massive success with our sanitary restroom systems and portable toilet options.
Don't let your party turn into a bust because you didn't have the facilities to make it work. Let us help you make your holiday party awesome.
In Conclusion
There you have it: Everything you need to know about how to plan an outdoor party for Independence Day, Labor Day, or Memorial Day.
Jump in and make it one for the history books!
Porta Potty Rentals Near You

Find out where to rent portable toilets