Virtual Event Production
We can all agree that things have changed (and continue to change) drastically since the inception of the Covid-19 pandemic. As a result, businesses needed to quickly adapt to new practices, tackle increased competition, and transition to a digital world at lightning pace.
While countries slowly resume a life of normalcy, companies are trying to formulate alternate ways to conduct business and score customers. One thing's for certain—human tendencies and needs transmuted during the pandemic. This has left many businesses in the dark on how to approach old and new customers. In an attempt to cement the disconnect, it's imperative to understand that it's not just about business anymore but also about the individuals it interacts with.
Companies are now turning to virtual event production to support a safe and interactive atmosphere. But, does this solve the problems of digital fatigue and a general distaste for online communication? Do people actually benefit?
Let's deep dive into how virtual event production is quickly turning to behavioral science to address these pressing concerns and more.
What Is Behavioral Science?
"If you are in business - you are in the business of behavior." – Richard Chataway.
Behavioral science or behavioral economics is based on a deep analysis of human emotions and actions. It involves the study of fields such as psychology, cognitive neuroscience, biology, and economics. The gathered data sheds light on how people make decisions in real-life situations and day-to-day life.
Additionally, researchers delve into other parameters related to one's environment and social settings. It helps answer questions on the human psyche and the spectrum of emotions from shared and solo experiences.
Ultimately, if businesses want to scale to newer heights, it's not enough to generally analyze human psychology. It's critical to dig into the science behind it. The future of virtual events relies heavily on how quickly businesses can get on board with understanding the intricacies of human interactions and decisions.
What drives humans to make certain calls can greatly impact the success of virtual event production. Relying on behavioral science to connect with audiences can encourage people to respond to digital interactions and return to a business.
To shift into new formats and foster an online sense of community requires a deep understanding of behavioral science. It can help businesses create an environment that benefits individuals based on significant empirical data.
Most of us are familiar with how meetings and talk-based events were usually more than 1-hour sessions in person. That kind of approach is a challenge to maintain in the online world. Keeping an individual engaged from start to finish during virtual interactions will be tricky if businesses don't enhance events with behavioral science as the crux.
Focusing on how behavioral science benefits a business can help virtual event production organizers curate satisfactory, memorable, and engaging virtual events with a personal touch.
A business should be able to answer the following questions when organizing an event:
What kind of emotional environment am I trying to create?

What is the event's psychological value?

How does attending this event benefit the participants?

How do I want my attendees to feel?

How can I make my events more emotive rather than mechanical and impersonal?

How can my forward-thinking business achieve a high emotional response?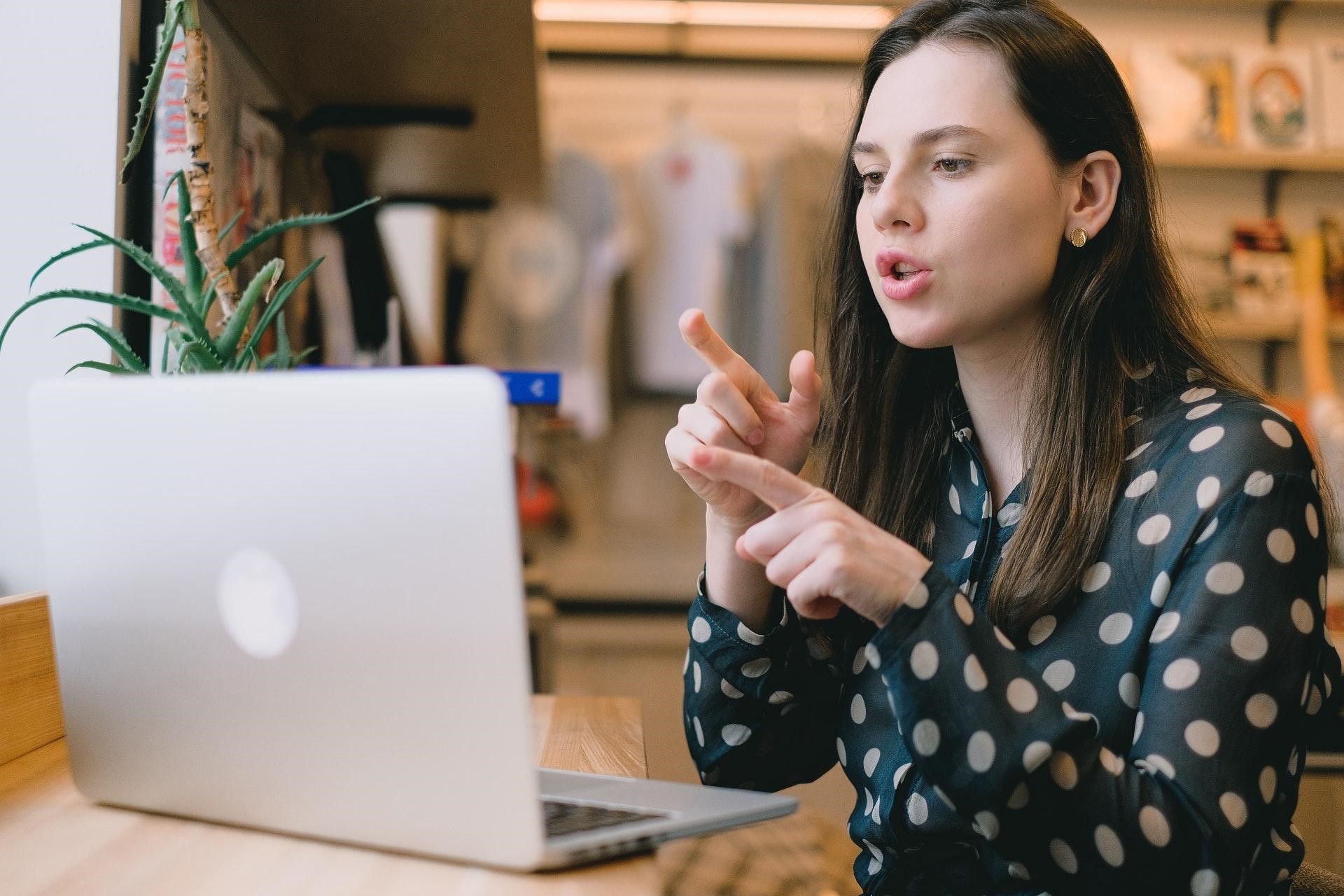 Why Do a Virtual Event?
Virtual event production allows businesses to connect with people on a larger scale and garner considerable impact. Instead of limiting one's reach to only those who attend an event in person, a business can now extend its presence to a global, highly diverse audience.
Furthermore, tried-and-tested virtual event trends allow businesses to keep users intrigued, interested, and excited about a product or service. At a time when so many people are experiencing a major physical disconnect, certain digitization tactics aim to help people feel more connected by involving sensual-based factors. Incorporating a sense of togetherness through a digital landscape can significantly bridge that widening gap between people.
In a nutshell, these are current trends that can support a virtual event's success in combination with behavioral-science-backed measures.
Live translation: Translating an event's primary language for the benefit of foreign attendees. This can significantly elevate a business's appeal in the eyes of participants.

Virtual reality experiences: Using computer-generated effects that mimic real environments. Despite the digital format, it can help people feel part of a real setting.

Downloadable event apps: Allows users to keep tabs on upcoming events with access to E-stores where a customer can directly purchase a product or service. It encourages interested buyers to make spontaneous buys when they want something.

Hologram or projection mapping: Involves enhanced dimensional and optical illusions to create an almost life-like replica of a subject. This gives participants an immersive experience that is special and memorable.

AI chatbots: 24/7 service that offers consumers immediate assistance on an E-commerce platform. Responding to customers in real-time vs. later can make or break lead conversions.
Types of Virtual Events
According to this Statista survey, as many as 8227 marketers agreed that 42% of their events were moving online. The virtual event statistics reveal that since 2020, organized virtual events have risen by 35%, and hybrid/in-person events dropped by 32%. It's safe to say that the need for virtual event production is growing in popularity.
Take a look at the following types of virtual events that have seen success in a post-pandemic landscape:
Online Conferences: Technology supports the possibility of making online conferences and summits a hit. Attendees are provided with a host of interactive tools that allow them to remain hooked from start to finish. Additionally, switching to virtual event production lets companies invite keynote speakers without spending exorbitantly on travel, stay, and other on-location expenses.

Online Exhibitions and Trade Shows : So, what's the best way to maximize profit and convert leads? Besides executing a great marketing plan, it's imperative to widen the scope of one's audience base. Now, businesses, particularly small to medium-sized ventures, can invest in online webinars to reach a global audience with one-on-one learning and demo sessions on a product or service. It's also easy to set up an e-store that pushes interested buyers or investors to make purchases in real-time.

Online Concerts: Imagine sitting in your living room or a beach shack on an island and being able to watch your favorite artist perform live. It's incredible how technology has allowed us to bring people closer by providing access to a virtual space from practically anywhere. Artists are increasingly conducting online concerts to bring fans together and support leading charities through group performances.

Online College Events: Students can now enroll in universities from anywhere in the world and be part of virtual learning and classroom sessions. Students get an all-access pass to a university's resources and the chance to attend virtual college events. Universities that want to develop a diverse and inclusive environment are crafting educational/recruitment fairs and alumni networking channels to connect with students from across the globe.

Online Recruiting Events: Hiring qualified individuals for a position is no longer restricted to a city's citizens. Many companies are now encouraging foreign applicants to apply for remote positions through virtual recruiting events. Doing so allows a business to gain access to different kinds of talent, improve retention, and reinforce business values.

Online Cycling Events: It truly is an innovation to transition in-person cycling events to an online format. Cyclists no longer feel discouraged about not making it to international cycling events in person. From the comfort of any location, individuals can sign up for virtual cycling events from any part of the world. This allows cyclists to connect with other teammates and network with like-minded sports enthusiasts.
For example, if you wanted to participate in a cycling event to support breast cancer awareness, you could sign up for a virtual marathon on an exercise or actual bike. Racers can track their miles online through downloadable apps through a digital framework.
John To Go: Meeting Consumer Demands for Sanitary Outdoor Facilities
John To Go is a leading manufacturer of portable restroom trailers and potties across New York, New Jersey, and Florida. Customers can easily locate the nearest serviceable region and rent a fancy Porta Potty or restroom trailer in a jiffy.
What makes the company different is its emphasis on its customers' convenience and experience. Through a deep understanding of what people need today, the team manufactures top-tier facilities that meet the stringent sanitation criteria of a post-pandemic world.
The company prides itself on meeting the needs of event planners, construction crews, outdoor organizers, and wedding entourages. Whether you need to rent a deluxe porta potty in advance or at the last minute, John To Go can make it happen!
Why John To Go's Portable Facilities Are the Best
John To Go understands the importance of having a clean, well-stocked portable toilet or restroom within reach. Given the importance of maintaining a germ-free environment, the company goes out of its way to ensure that its facilities are regularly cleaned and sanitized, provided with hygiene essentials, and free of nasty odors after every use.
Here's why you should reach out to John To Go for that next onsite or event requirement:
Luxury Porta Potty Units: If you're wondering, "where can I find a luxury porta potty rental near me?" then you've come to the right place! The Porta Potty is designed with a minimal, sleek exterior and comfy interiors. This potty is something that you should include in your outdoor event checklist.

State-of-the-art Portable Restrooms: The portable restrooms are designed with contemporary interiors to match the needs of any occasion. Customers can opt for a restroom trailer with the works like a sound system, fireplace, air conditioner, and heater. If you were to opt for a wedding porta potty, guests would be blown away by the grandeur of these portable beauties.

Wheelchair Accessible: Porta Potty is accessible to the physically challenged and designed to keep their safety and comfort in mind. Before you check the inside porta potty, you'll notice the easy-to-mount entrance. These potties feature reinforced safety bars and ADA-compliant interiors.

Cost-effective: Porta Potty rental cost is pocket-friendly and convenient for users who need one, even for a day. The company provides a flexible renting schedule that lets you choose the desired period to rent a nice porta potty.

Great On-site and Customer Service: John To Go works with a team of professionals who prioritize the interests and needs of their customers with finesse. The dedicated team cleans, restocks, and services the porta potty facility as often as once a week for long-term rentals. The Porta Potty cleaning service team performs their routine with utmost care to ensure that the portable facility is spic-and-span after every visit.
John To Go meets the needs and demands of a post-pandemic world by addressing and meeting the inherent expectations of people today. Just like how virtual event production benefits from focusing on behavioral science, John To Go caters to what is important to people—hygiene, great customer service, assurance, attention to detail, and the need for high-quality services and products they can count on.
So, before you put together that next outdoor event or plan a new construction project, provide the right sanitation facilities by emphasizing the comfort and peace and mind of your guests, attendees, or crew members.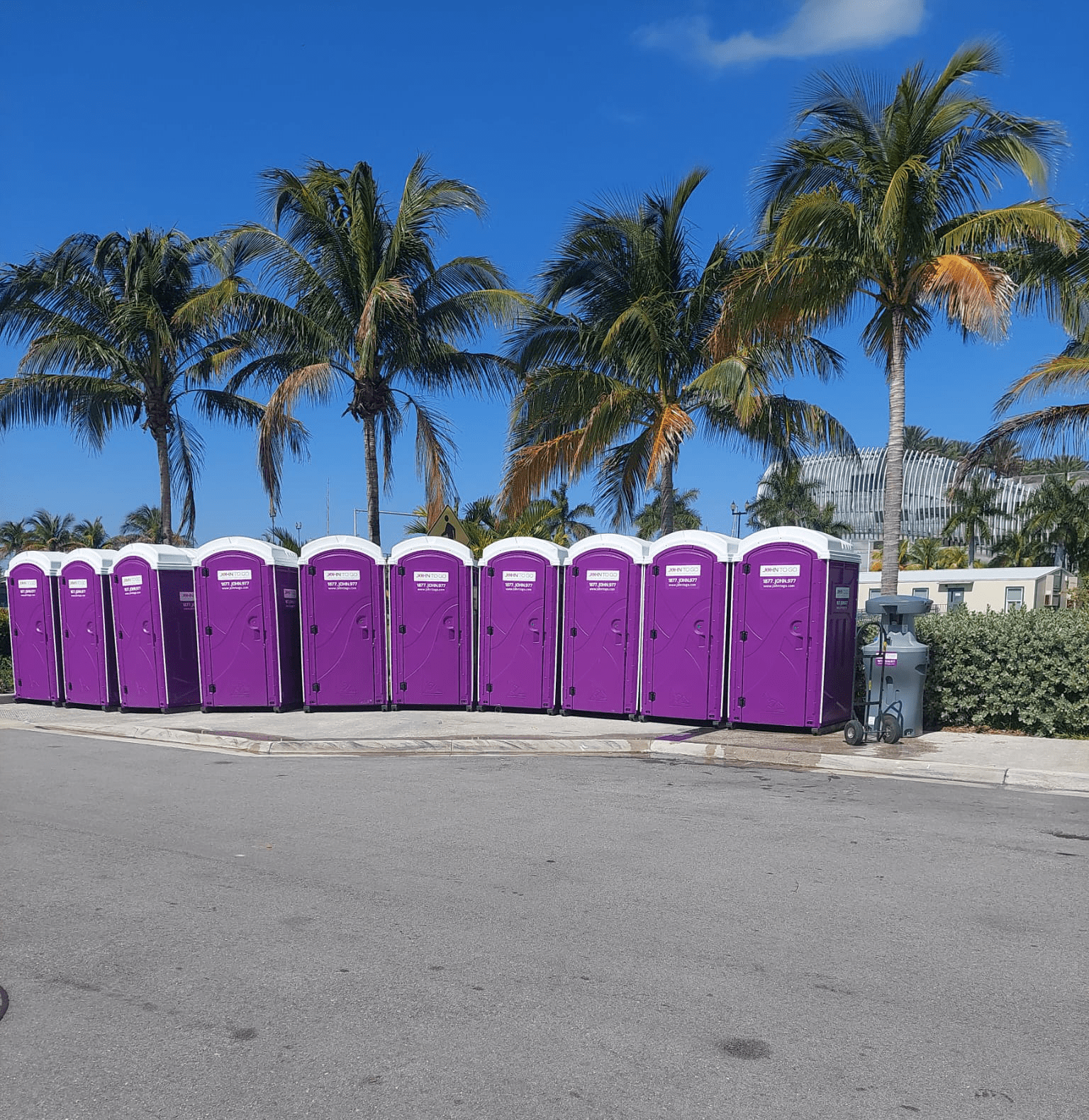 Porta Potty Rentals Near You

Find out where to rent portable toilets