Planning a Winter Sports Park
With winter kicking in, it is not long until people start flocking to the mountains for some outdoor entertainment. We get it! Sometimes parents need more refreshment than simple hot chocolate and Netflix. We have had that during the holidays!
There is nothing better than a fun day at a winter sports park for the entire family. It is the perfect getaway for a fun weekend. That also means new business opportunities, whether you own a bungalow, sleepaway camps, or hotels in those areas.
Having a multi-purpose sports complex at your venue can provide the necessary recreation for your guests. So, what do you need to make your venue the fun hub this winter? Well, some fun sports, of course. In addition, installing a porta-potty in winter can further the comfort for your customers.
This article will cover details about what you need to help plan a high-end entertainment venue for customers.
Choose From a Variety of Outdoor Winter Sports
Even during winter, families don't want to spend their weekends staying at home. It's incredibly boring for the kids.
There are fun things to do outdoors, even in the cozy season. There are tons of snow day activities for both adults and kids.
As a venue owner, you will not get a better chance at getting a bigger bang for your buck this winter. All you need to do is set up some outdoor winter sports for your winter sports park. Now, the best way to separate your venue from the competitors is to offer sports that other facilities lack. If you are trying to lure in more customers with your winter sports park, it is more important to stand out.
So, check out our list of winter sports for your winter sports park.
Ice Skating
The sport of ice skating was invented in Scandinavia around the early 1000 BCE. Till today, it remains one of the favorite festive winter sports among many. Just take a look at the crowd at the public ice skating rinks during the holiday season, and you will know what we are talking about. Moreover, it is super affordable.
All of these factors make it one of the top snow day activities for adults and kids. Therefore, if you plan to make your winter sports park a crowd hit, you should definitely consider this in your winter sports complex.
Skiing
Depending on the location of your venue, you should definitely consider this popular winter sport. Having this particular sport at your venue will allow you to cash in more revenue during all of winter, much after the holiday season is over.
Of course, to implement the proper facility for safety and entertainment, you need to take care of a few things. This includes having the appropriate winter construction,  equipment, attires, and restroom facility for your guests.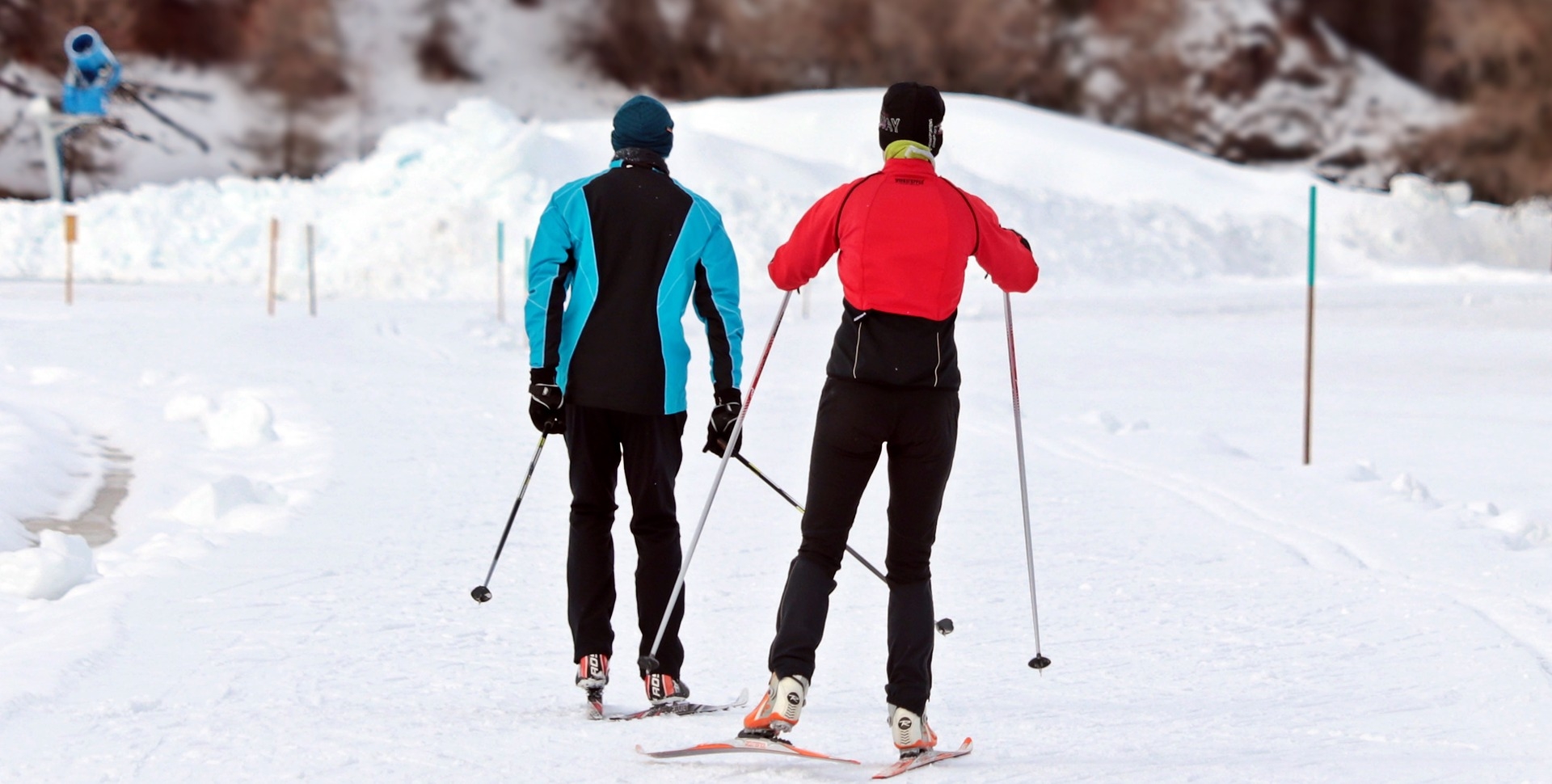 Snowboarding
Snowboarding began in about 1965 in the USA and was recognized by the International Olympic Committee (IOC) in 1994. It can be a demanding sport to learn if you are a novice. That does not mean it can not be part of a day of adventure.
This is a perfect relief for your guests who might be tired of skiing and will help you stand out from the other facilities. Having good construction work is required in this case as well, but it will be worth the investment.
You can be sure that your venue will become a crowd-favorite once you allow these outdoor winter sports.
Snow Tubing
Snow tubing is also an excellent option for outdoor recreational activities. It mainly involves gravity pulling you down a slope. Having a higher and steeper slope can definitely add to a lot of fun for the crowd.
What could be more fun than snow tubing in NY? Imagine the thrill your guests will have as they slide down the mountain in an inflatable tube! Many mountain resorts include skiing and snowboarding, but having this can definitely make your venue popular among the crowd.
You can also include a smaller infrastructure indoors for allowing snow tubing for kids. This will let the parents enjoy some snow day activities while their kids enjoy too.
Factors to Consider When Designing a Winter Sports Park
Apart from the type of winter sports in your facility to attract the customers, there are a few things to consider. This includes making the stay more comfortable for your guests and a few more factors for building the winter sports complex.
Multi-Purpose Venue or a Specialized Complex
When designing a winter sports park, deciding upon the recreation you wish to offer to your visitors is mandatory. This will majorly determine the type of design you should have. To do this efficiently, you need to decide whether you want a single-sports venue or include many sports. The kind of space and budget you have will also determine this. In the end, your infrastructure should provide safety, convenience, and fun for the guests. The rest doesn't matter much!
Lighting
Snow, fog, and fewer daylight hours — all these contribute to less visibility and make it more challenging for you. Therefore, you should primarily install some good lighting on your site to ensure better safety for everyone. The best solution to this is portable lights. These are cost-efficient and easy to install in high-mountain areas.
Safety Precautions
Conducting adventure sports events during the windy months of winter also needs some extra precautions. You need to provide high-quality equipment to your customers as well as ensure compliance with strict cold weather safety tips.
Additionally, it will be better to offer proper apparel on rent for the customers. Usually, people bring enough clothes when visiting winter sports complex areas. Still, it may not hurt to have some extra in stock. Your customers will surely appreciate it!
Things to Ensure for the Comfort of Your Guests
Apart from the choice of sports, and the safety precautions, you need also to pay attention to the convenience of the visitors. As most of your customers will be families and parents with kids, hiring some extra hands to handle the crowd wouldn't hurt.
Moreover, offering sleeping/food accommodations can definitely let you expand your hospitality and, in return, your revenues. After all, you should not forget that winter sports bring in more cash for your hotels.
Sleeping/Food Accommodations
Adventure sports can be exhausting! Ensure that your rooms are thoroughly cleaned and offer ample space for families to rest after a tiresome day. You can also offer complimentary hot chocolate drinks for the kids along with every meal they order. This will make the day even more fun for the kids and relieve the parents.
Install a Porta-Potty in the Winter Park
Another critical aspect you need to focus on is the toilet convenience of your guests. This is an essential aspect for the hoteliers or campsite-owners during any season. Providing a porta-potty in winter is crucial for the customers, especially to accommodate their needs as they spend time out in the sports complex.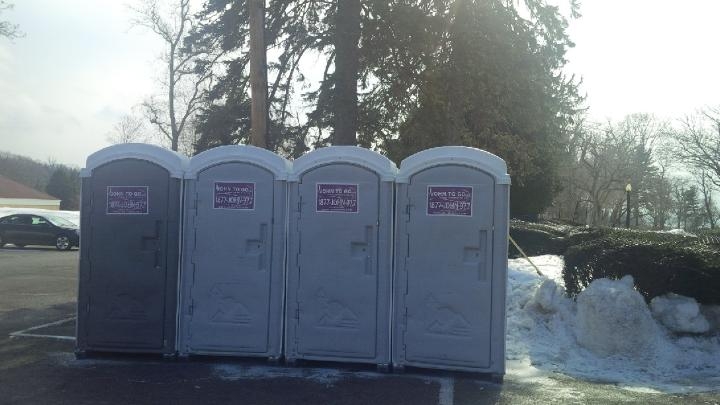 Having porta-potties for winter events can put your guests to relief. There is a chance you may notice a rush due to the ongoing sporting events. If you feel that there are not enough accommodations to handle that, you can even rent a porta-potty in winter. The luxury portable toilet rental cost is definitely a lot less and will multiply your profits in the long run.
You might want to be a little bit considerate and install some winter porta-potty near the activity areas. That way, your guests can take a short break without interrupting the fun.
Are you wondering, "What will be the luxury porta-potty rental cost near me?" A porta-potty expert, like John To Go, can help you get cost-effective solutions.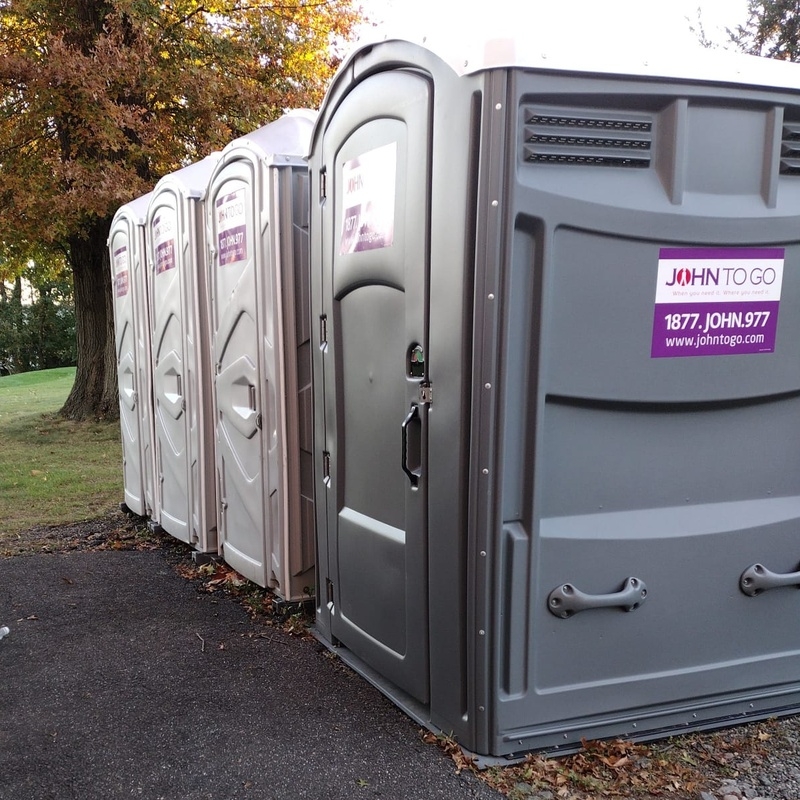 Keep Porta-Potties as Comfortable as Possible for Winter Users
Remember, you will be having guests over at the coldest time of the year. So, you might be thinking of having portable heaters installed in your porta-potty in winter. This is absolutely not recommended. Having heaters inside a porta-potty poses a fire hazard.
Moreover, running an electricity line to the porta-potty is counter-productive since it opens up an opening that will just let cold air in.
The average porta-potty rental cost will include weekly servicing upon request when you rent a portable restroom. Expert porta-potty services, like John To Go, use a salt-water solution in the tanks to prevent the water from freezing during the winter months.
There are certain things you can do to maintain the porta-potties for winter events:
Keep the portable restrooms in the sun as much as possible.

Place them in the most stable locations possible to avoid the wind.

Keep it cleaned from the snow frequently.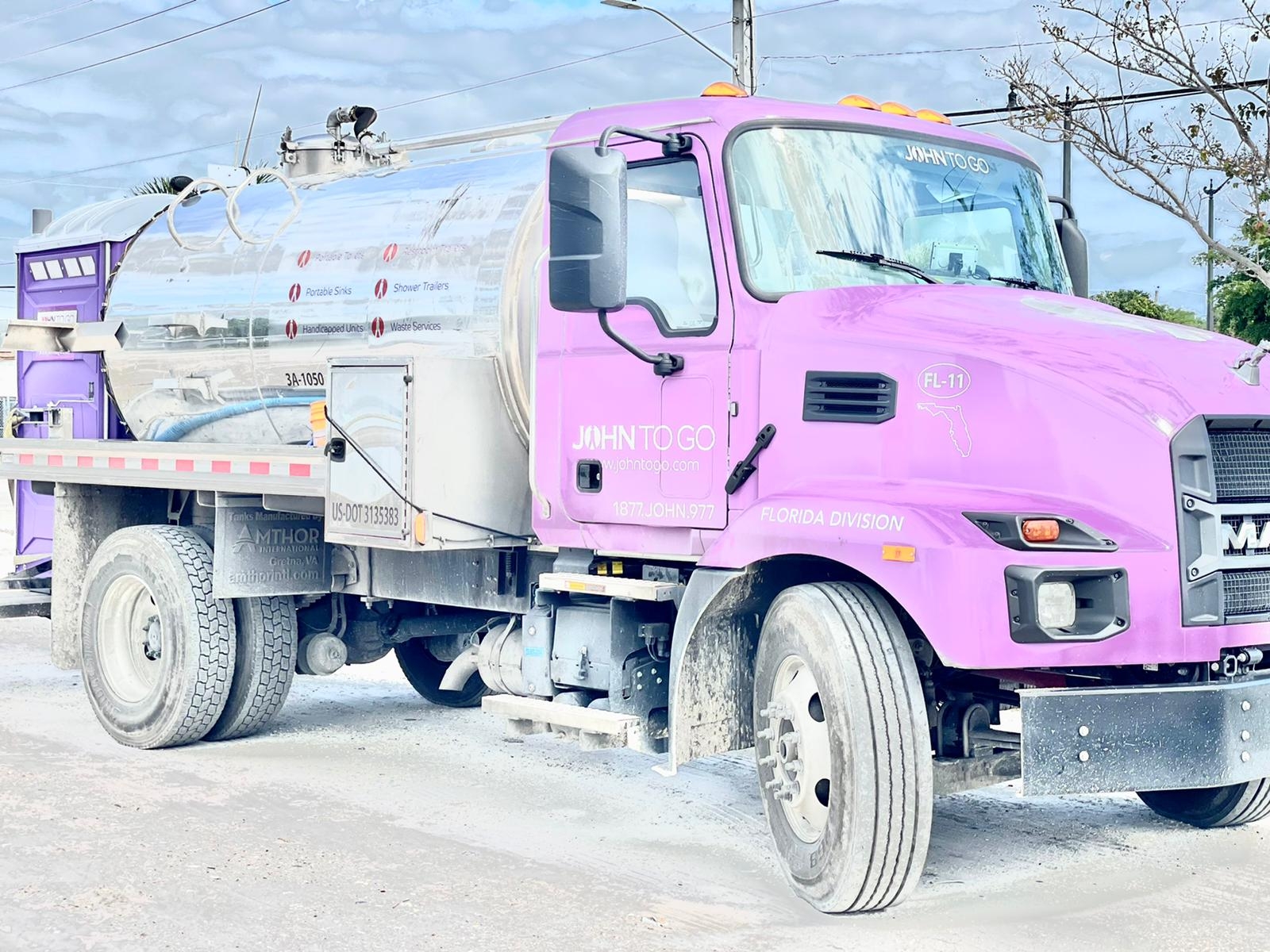 Key Takeaways
The winter season may seem bad for business, but you can still amp up your revenue. The key is to ensure that you install the right winter sports, have enough resources for good food and accommodations, and maintain restroom facilities with porta-potties.
Additionally, pay attention to hygiene, maintenance, and safety, and your visitors will thank you for it. Once you have got the construction work and equipment ready, you can just wait to reel the cash in.
Frequently Asked Questions
What Is the Blue Liquid in Porta-Potties?
It is a type of deodorizer to cover the smell in portable restrooms. Usually, a non-formaldehyde liquid deodorizer product is used, but that varies with each company.
What Is the Average Porta-Potty Rental Cost?
The average porta-potty rental cost can be $130 weekly or $139 every four weeks. The porta-potty rental cost is different for each company, but this is what you can generally expect.
Can a Porta-Potty Be Used in the Winter?
Yes, you can use porta-potties all year round, even in winter. All you need to do is ensure some safety precautions and ensure that it does not freeze.
How Do You Winterize Porta-Potties?
Your porta-potty provider will usually drop a special mix of chloride pellets or antifreeze in the tank at the time of service to keep the porta-potty from freezing. Another option is using a salt water mixture.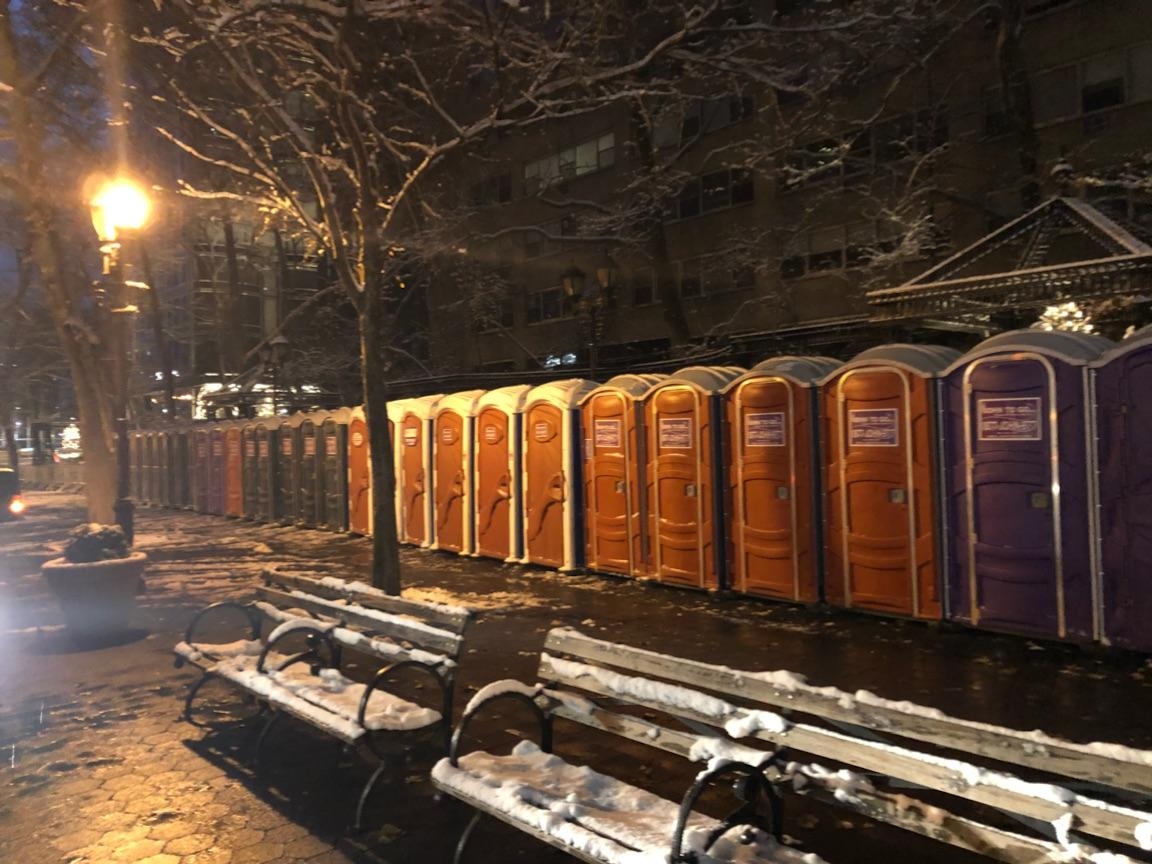 Porta Potties Near Me
When you're researching "porta potties near me," John To Go stands out as the go-to solution for all your portable restroom requirements. We understand that the need for a clean and reliable portable toilet service extends beyond just providing the unit itself.
That's why we focus on offering a comprehensive service package that takes care of all your needs, from the moment you first contact us to the time we complete the pickup. Our diverse range of portable toilet options ensures that we have something to suit every need and budget. With John To Go, you're not just renting a portable restroom—you're investing in a hassle-free experience that covers all the bases.