Why You Shouldn't Shy Away From Winter Construction
Some things in life just don't mix. Think ketchup and pancakes, milk and red bull, or outdoor construction and winter. It's true that outdoor construction - whether it's commercial or residential - tends to slow down during the winter months. But should winter construction be placed on the backburner?
While it's recommended to slow down and take more precautions during winter construction, it doesn't mean you have to halt it completely. With the right tools - both for your job site and your crew - you can successfully perform outdoor construction during winter.
This article will discuss the advantages of winter construction and how to ensure that the work can continue safely during the coldest of seasons.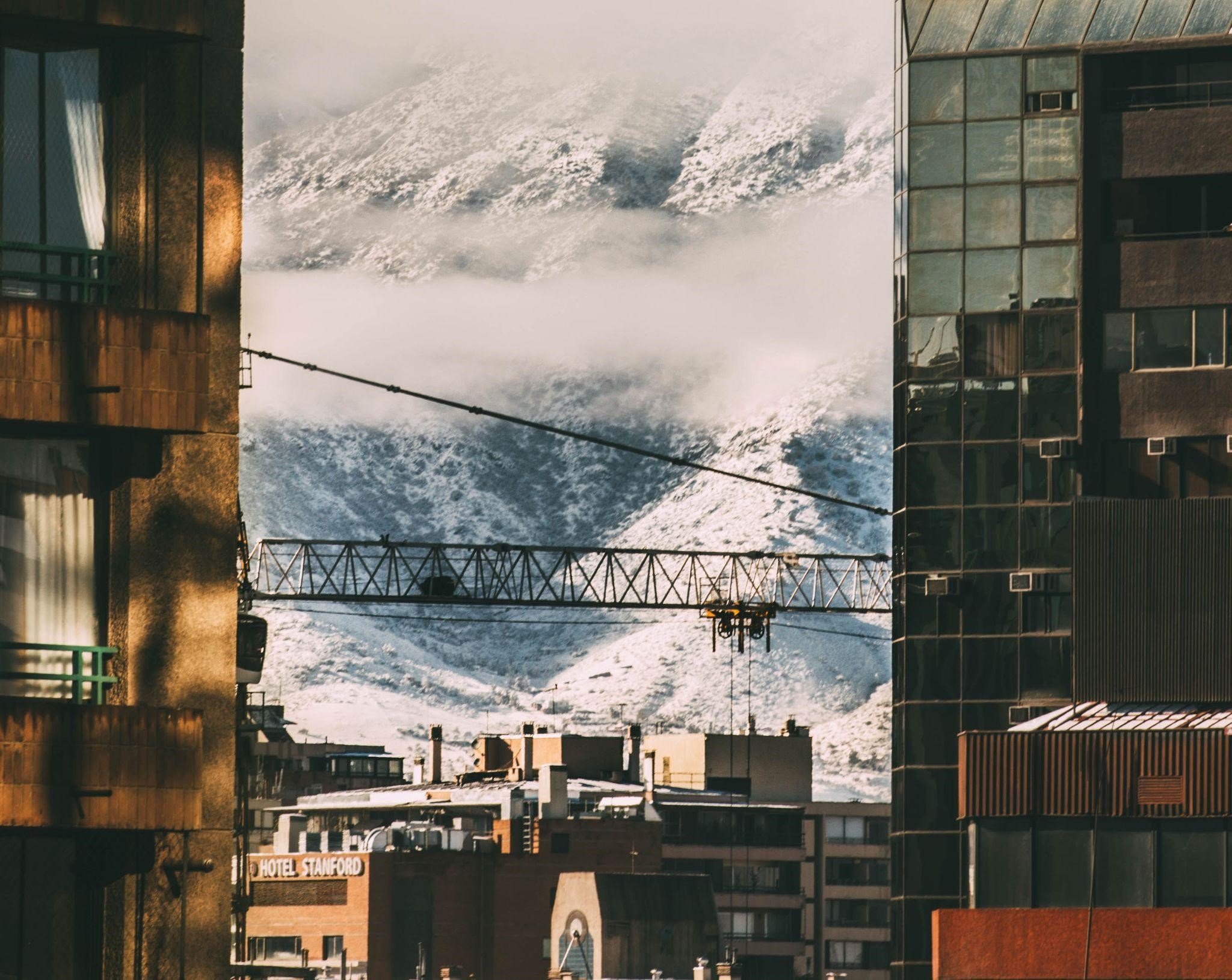 Advantages of Winter Construction
Outdoor construction during winter is indeed more challenging, and there are heightened safety concerns. But regardless, there are actually some advantages to choosing outdoor construction in winter rather than summer. Here are a few benefits.
Get More Work Done
A construction business that continues its workflow during winter will get a lot more done than opposing businesses that shut down due to inclimate weather. This means that your company receives a significant boost in business, or you can finish current projects at a quicker rate.
Could Save Money
During the winter, many construction and related businesses have less work. For example, a flooring company might not have as much business as during the summer months when construction is booming. You might be able to score significant discounts.
Permits Are Easier to Get
Again, this comes down to certain businesses simply not being as busy during the wintertime. With less to do, organizations that hand out permits may be quicker and offer a smoother process than during the spring and summer.
With all the benefits of construction during the winter, it's important to prepare properly for the needs of winter construction.
How to Continue Construction During Winter
Some projects simply can't be put on hold and must continue during winter - and it's entirely possible to do so. While you won't want to risk construction during a snowstorm or blizzard, milder winter days are fine for construction. Here are a few steps you can take to be successful.
Lighting
Winter can bring undesirable visibility due to snow, fog, and more. Having proper lighting on your job site can ensure your workers are safe while they work. Portable lights can work wonders in this situation. A more costly option is to hook up lighting across the job site, although this is more expensive.
Ground Thawing
While frozen ground poses a risk to construction projects, it doesn't mean that you can't be successful. Ground thaw machines are designed to thaw frozen ground (which can be frozen up to 12 inches below the surface). Once unfrozen, workers can excavate as needed.
A ground thaw machine will also be handy when trying to pour concrete in winter. Aside from thawing the ground, winter builders should consider using concrete combined with anti-freeze that will dry quickly, so it does not become frozen.
Snow Removal
Snow removal (and ice removal) will be vital elements of your construction site. Keep this in mind when deciding to continue with construction projects, especially those with current foundations.
Stick to the Interior
If you already have a foundation, continuing construction will be far more manageable during the winter season. That is because you won't have to worry about your foundation freezing or shifting once the ground warms up in the springtime. The biggest fear, in this situation, is worker safety.
Safety Precautions for Winter Builders
Construction workers that plan to continue working through the blustery months of winter need to take extra precautions, not only on how they operate their equipment but what they're wearing, too. Here are some cold weather construction safety tips.
Proper Apparel for Construction Workers in Winter
One of the biggest safety concerns for outdoor construction in winter is the construction workers themselves. This is especially true if you're working in an area where the temperatures drop significantly. Hypothermia is a genuine concern. Having the proper cold weather construction gear is critical for reducing the chance of hypothermia.
The first thing a worker should own for cold weather construction gear is a jacket or coat. The key is to find a cold weather jacket for winter or a coat that will provide insulation and warmth while still lightweight enough to continue working. Here are some of the best cold weather construction jacket options with superior winter coat construction.
Winter construction gloves are also essential for cold weather construction safety tips for workers. The lower extremities should be guarded with waterproof and insulated boots with enough traction to handle ice and snow. Layers should be worn whenever possible - on the top and lower half.
Knowing the Signs of Weather-Related Illnesses
Even with proper attire, workers will still be exposed to low temperatures. This opens the opportunity for illnesses and injuries such as hypothermia or trench foot. Educate your workers on the signs and symptoms related to these illnesses so they may get help immediately.
Keep in mind that while caffeine should be avoided on the job site, proper hydration is critical for health and safety. A water tank can be a great way to ensure your workers stay hydrated throughout the day. The water tank can double as a powerhouse for your job site, used while laying tiles, piling and drilling, and more.
Understand Vehicle Safety
A large portion of weather-related injuries are due to vehicles, and this can extend to your construction job site as well. Here are a few ways your construction crew can stay safe:
Proper snow-clearing equipment should be in the work and personal vehicle. The kit should include tools such as ice scrapers, shovels, chains, and flashlights.

Know what to do in the event of a stall. Workers should not leave their vehicles. Instead, call for help and keep the exhaust pipe free from snow. Use the car in 20-minute intervals to warm up while waiting for help.
Heat Up and Properly Care for Equipment
Some equipment is finickier than others when it comes to outdoor construction in the winter. Make sure to always follow the manufacturer's instructions on how to warm up heavy equipment. This is especially true for electrical wires and hoses, which are easily breakable in chillier temperatures.
Aside from warming heavy equipment, workers should ensure that they are using fluids suited for the temperature. Ensure that pneumatic tools are drained of their fluids and always use anti-freeze.
Don't Forget to Rent a Porta Potty for Your Outdoor Construction
It doesn't really matter whether you're doing construction during the summer or winter; you're going to need to provide a portable restroom for your workers. A portable toilet rental for construction sites will offer a clean, sanitary, and safe spot for workers to relieve themselves.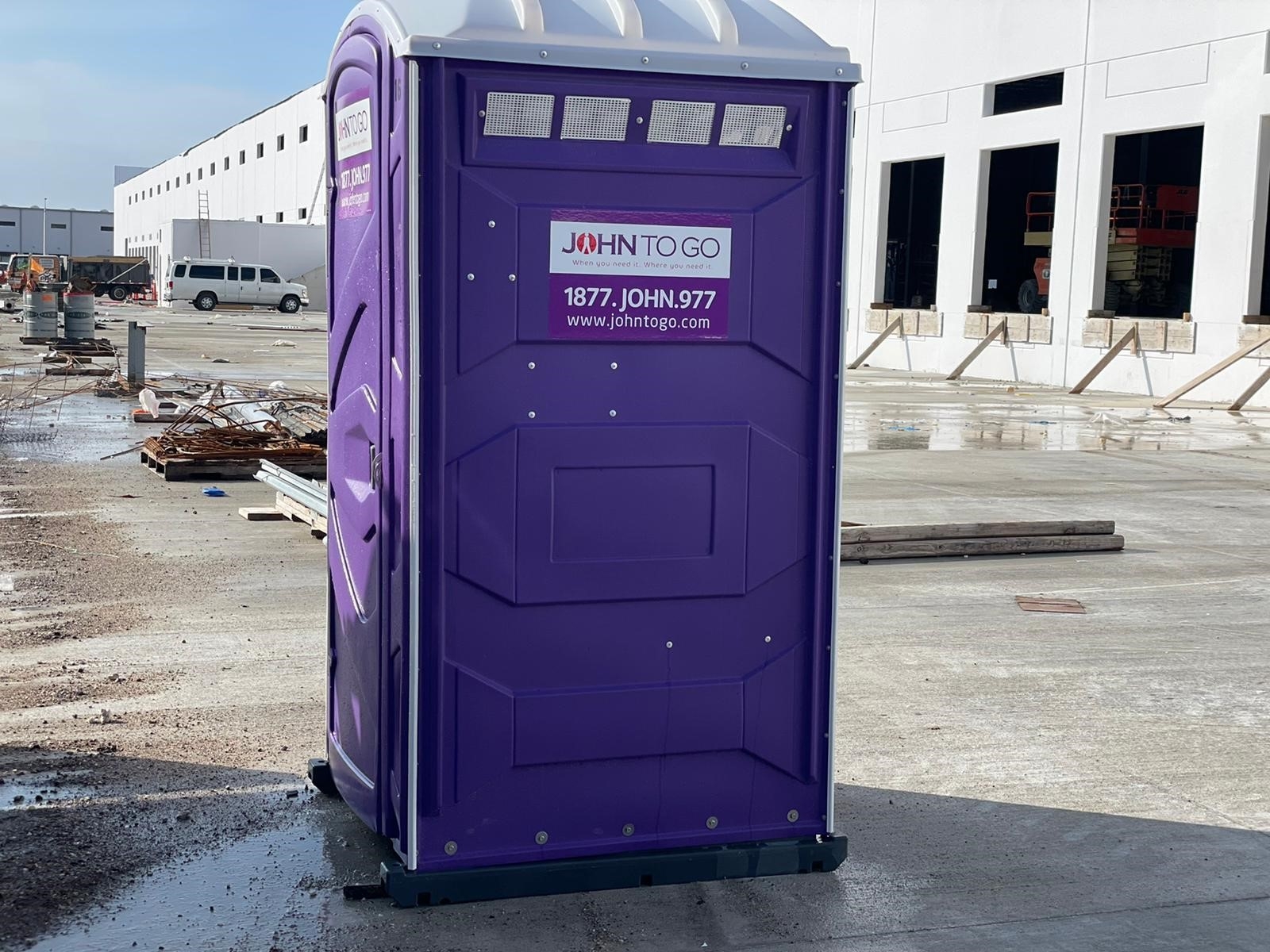 There are many options when it comes to local portable toilet rental options. The average porta potty rental cost will be a few hundred dollars. This provides a place for your workers to relieve themselves safely, without having to leave the job site or find an unspecified area to do it.
You can also opt for a luxury porta potty. These come with a few extras that your workers may enjoy such as a foot-controlled flush, full-length mirror, vanity area and courtesy shelf, coat hooks, etc. A luxury portable toilet rental cost is more expensive than the "average" porta-potty. You might search for a luxury porta potty rental cost near me if you want something more high-end, which may be viable if you're planning to have higher-ups take a look at your job site.
If you're worried about using your porta potty during winter, here are a few essential tips to keep in mind:
Keep it in the sun (if possible)

Place a portable heater inside the unit

Find a spot to stabilize it from the wind, such as up against a wall

Shelter it, such as inside a garage or under an awning

Keep it free from snow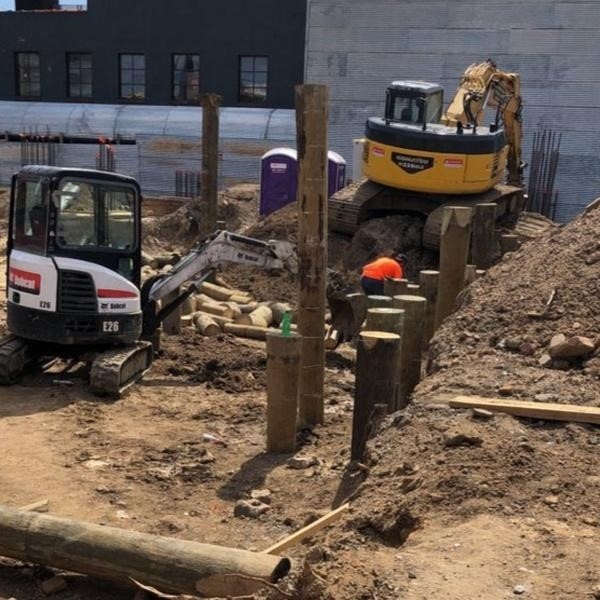 FAQs
Can you use a porta potty in winter?
Yes, you can use a porta-potty in winter. Just make sure that it doesn't freeze by using the simple tips listed above.
Does construction stop in winter?
No, most construction does not stop in winter and does not need to stop in winter. However, specific projects are better suited for warmer months, such as laying a foundation. While it's possible during the winter, it is far easier and more successful during the spring or summer. Having a professional install a foundation during winter is the best option.
How much does a portable toilet rental cost?
A porta potty rental cost will differ depending on the type of porta potty you are renting. For example, a portable toilet rental for construction sites cost will be less than $200 monthly. A luxury model will be more expensive. It depends on style and size, but John to Go carries many reasonably-priced porta potty options to choose from.
Final Words
The winter season may make it more challenging to continue to do construction work, but it doesn't make it impossible. The key is to make sure that your workers are safe. From there, proper training on operating the equipment and care for the job site is needed.
Porta Potty Rentals Near You

Find out where to rent portable toilets