Farewell Party Celebration: Tips to Make it a Success
The best way to celebrate a goodbye is with a party! Farewell parties are a time-honored tradition. They're a chance to celebrate loved ones and offer support as they prepare to transition into the next chapter of their lives. Maybe your best friend is moving out of town and you want to throw them the best party ever! Or maybe you need to host a farewell party for a college student departing, a co-worker moving on to a position with another company, a friend heading off to military service, and so on.
Whatever the reason you want to throw a farewell party, you surely want to celebrate the occasion with a perfect farewell party plan. And that's why this article exists. Here, I will share with you some tips to help you plan perfect going away parties that will make them memorable forever! Cheers to being a perfect event planner!
The Significance of a Farewell Party Celebration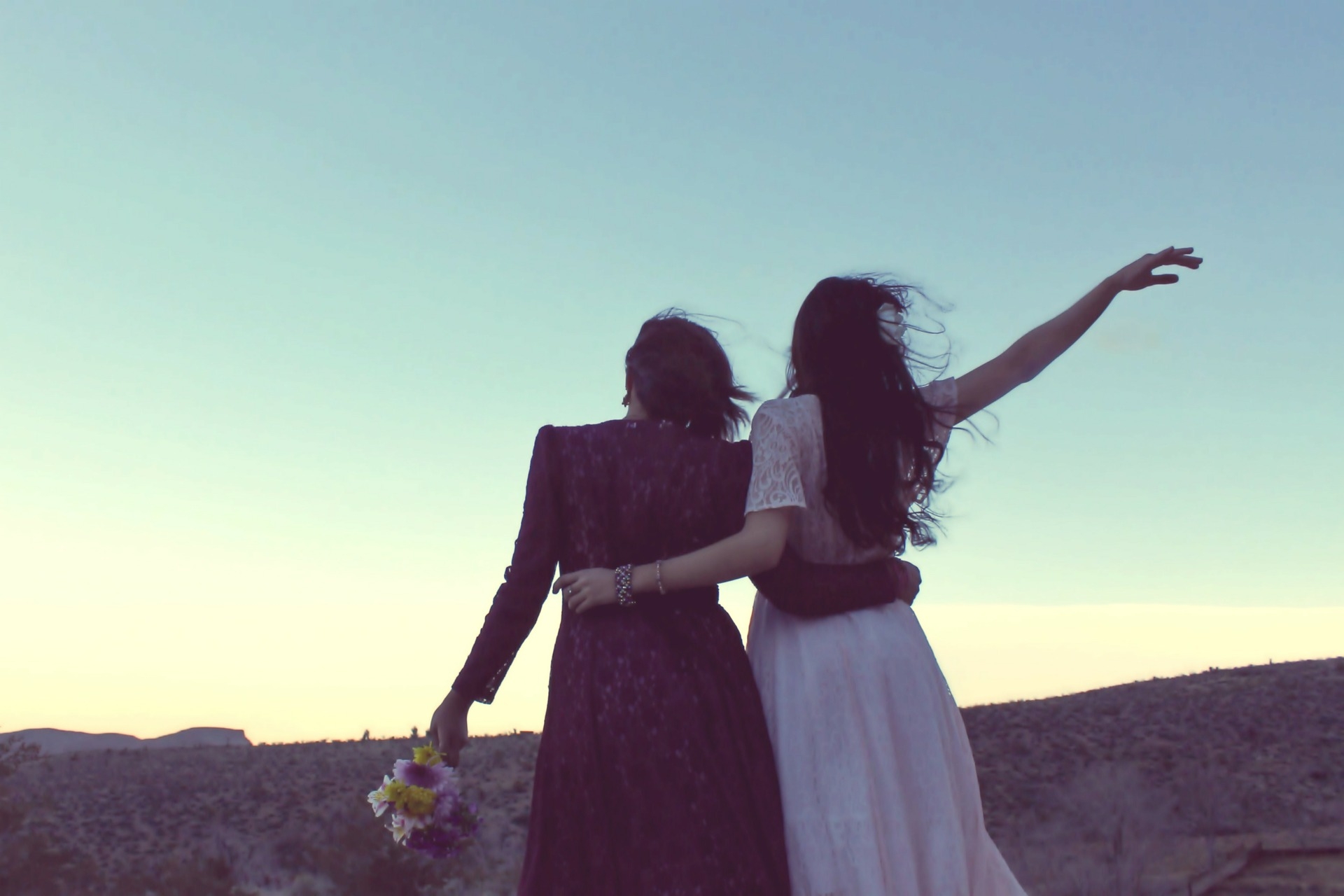 If you're having a farewell party for a colleague or friend, you want to make it special. More than just hosting a fun party, your farewell party celebration should meet several other purposes as well.
Farewell parties are held to celebrate the accomplishments and impact that the person who is leaving has made at work and in the community. A farewell party celebration gives friends, family members, and colleagues an opportunity to express their gratitude for what that person has done and share how they've impacted others' lives.
A going away party also serves as an opportunity for people to share their memories with one another so everyone can reminisce about old times, creating a feeling of warmth, belonging, and camaraderie.
To say goodbye
Going away parties also give people an opportunity to formally say goodbye to long-time friends and acquaintances before they leave town or move away. For the many acquaintances that one will likely not get to speak to personally, a party is the perfect forum for exchanging goodbyes and well wishes, rather than leaving town without the closure with those one has shared experiences with.
Tips for Planning a Memorable Farewell Party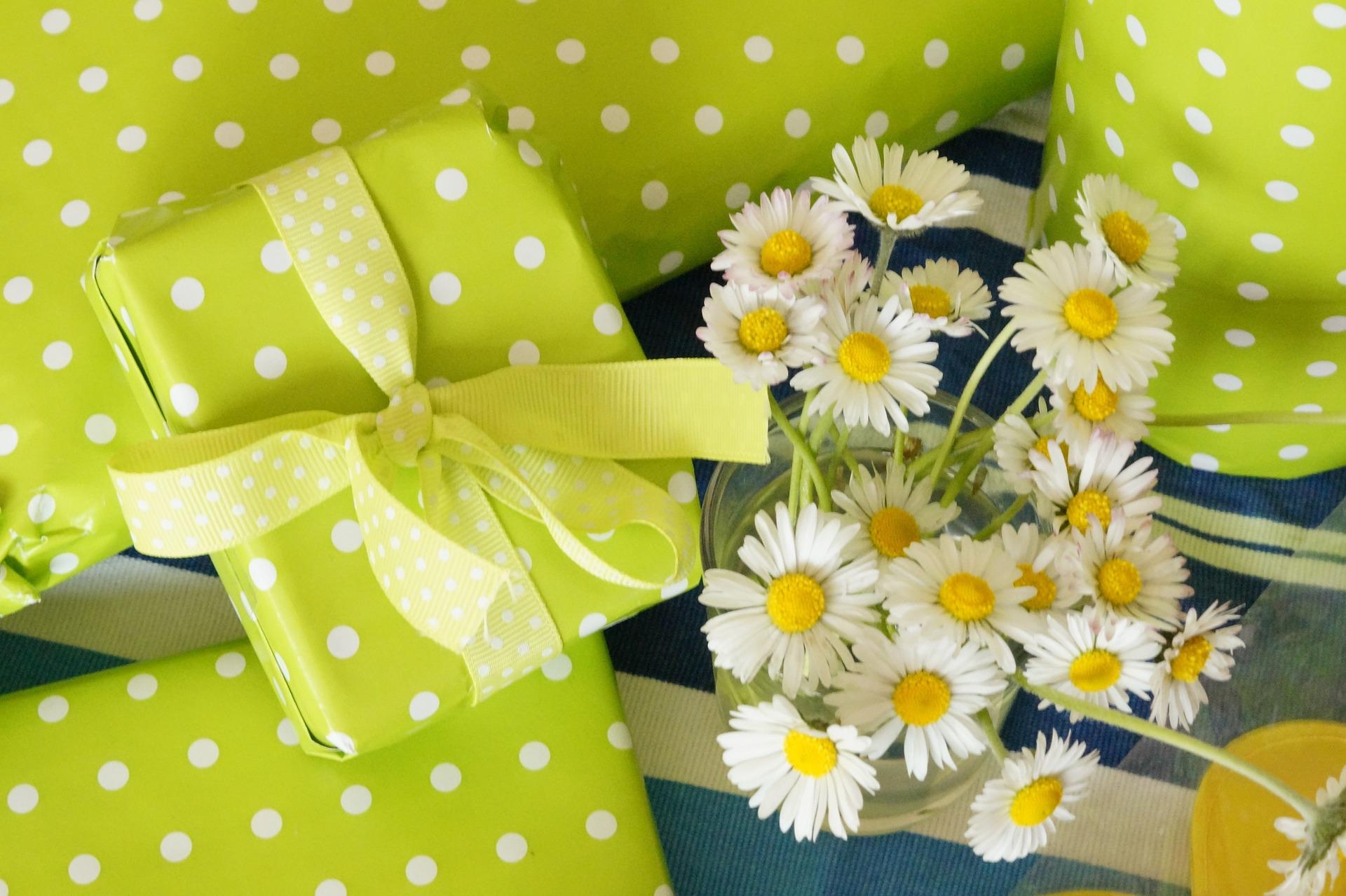 Planning a farewell party is not as easy as it seems. The goodbye party ideas you choose and implement depend on your budget and time constraints. For example, if you have little time before your colleague leaves town (or even if you don't), you can consider having a small gathering at one of your favorite parks instead of renting a hall on short notice!
In considering various options, the going away parties you host can be either casual or formal. They can also take place anywhere—in someone's home, office space, or outdoors. And if the person you're is far away or there are gathering restrictions, it could even be a virtual farewell party.
The ideas for a moving away party that you choose can greatly enhance the experience for the departing individual(s) and guests, so get your creative juices flowing!
The first step in planning the perfect farewell party celebration is brainstorming to come up with the best going away party ideas. The idea you choose for the farewell party celebration should be related to the reason the person is leaving. For example, if your coworker is leaving, some perfect coworker farewell party ideas would include incorporating fun games like Coworker Feud, Corporate Castaways, etc. Some virtual send off ideas include a virtual trip (for example, a virtual fiesta in Spain), a virtual werewolf, and lots more. Just be sure to choose games or activities that are fun and exciting and encourage team building.
If you're hosting a physical party, you need a convenient venue. And if the party's virtual, you should host it on a platform that provides the least glitches. Make sure that it is going to be held in a venue that can accommodate all of your guests. If possible, try to book a venue that is close enough, making it easier for loose acquaintances to join. A fuller attendance will leave the departing invidual with a much stronger impression of how their presence will be missed.
You've got to get the word out that your party is happening, so be sure to send a farewell party invite! When you send a moving party invitation, you can effectively inform everyone who would want to attend about the event. You should try to send invitations at least several weeks in advance so attendees can block off the time for your event.
You can send out invitations by mail, email, or even Facebook—whichever method makes sense for your group of friends and family members. But what's the farewell invitation wording like? Make sure they're written in a formal tone and include important information like: the date and time of the party (and what kind of attire people should wear), the goodbye party themes, the location of the event, and who's invited (and who isn't).
Do you give gifts for going away parties? Of course! In the invite, you can notify guests that you will be collecting gifts, so they can bring one along if they'd like.
If there is going to be a theme for the party, then make sure that you let everyone know about it ahead of time so that they can dress accordingly. You can mention whatever going away party themes you choose in your going away party invites.
For example, if there's going to be an 80s theme, then maybe people should wear their best leg warmers or maybe even some neon colors! You know what they say: "Dress for success!"
Another thing you might want to consider when planning your farewell party is having some sort of entertainment planned so everyone can mingle and eat! You can even hire someone who can play music at one point during dinner so that people get up from their seats and dance! A game or brief speech that has specific relevance to the person leaving adds a meaningful tone to the event.
There are so many ways you can use color at your farewell party. For a fun way to set the mood at your party, choose a color scheme (like red) and make your moving away party decorations in that color. This will help set the tone for your celebration. Also, whatever color scheme you choose, make sure all your going away party decoration ideas and tableware match (or complement each other) so everything looks cohesive and coordinated.
Planning what food will be served at your party is important. Consider what kind of food or drink might be appropriate considering the venue or participants (for example, if everyone is going to be sitting around chatting all night long instead of dancing at clubs). You may not want to serve anything too heavy if there's going to be dancing or other activities planned.
Five Ways to Add a Meaningful Touch to a Farewell Party Celebration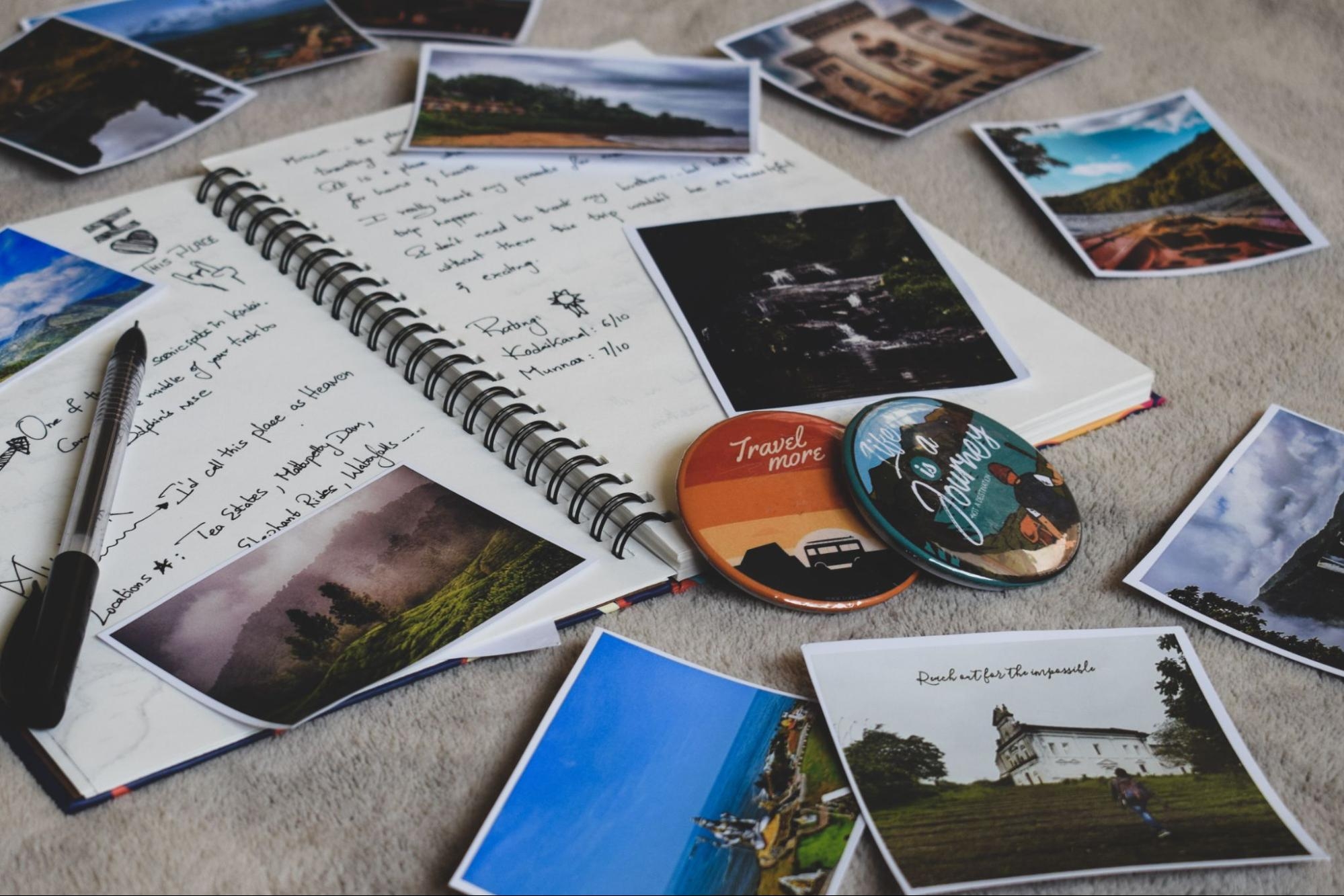 We know it can be hard to say goodbye, but we also know that when it's time to go, it's time to go. Use the party as an opportunity to savor the shared experiences and the last hours spent together. So here are five ways to add a meaningful touch to your farewell party celebration.
Everyone wants to be remembered, and this is a great way to do it. Have each person write down something they enjoyed working with the departing person or what they'll miss most about them. It could be something like "the time when [the employee] helped me with my presentation skills" or "the time we went out for drinks on vacation."
Sometimes, the only thing that can make you feel better about a friend moving away, a relative heading off to military service, or any other farewells is a scrapbook full of memories.
We know what you're thinking: "But I'm not an artist." Don't worry! You don't have to be an artist in order to create something beautiful and special that will serve as a lasting keepsake for years to come—just start with some basics like photos from throughout the year or magazine pictures that remind you of them. You can also include tickets from concerts or events you've gone to together, and lots more! Make sure they're in chronological order so it all makes sense later on.
Nothing says "celebration" like cake! Get creative with your design—you can even make it into the shape of a person's head or something else unique that represents them. That's how to host fun going away parties!
This is an awesome activity for everyone involved! In advance of the celebration, have everyone take turns writing down memories that they have and put them in a decorated jar, then give them all time to read each other's notes aloud at the party so everyone can share in the memories together.
This can be done in either an online slideshow format or as part of an interactive video game where guests have to use their phone or tablet devices as controllers to navigate their way through past memories together as they celebrate this amazing person.
And remember—these are just some ideas; there are no rules here! You guys are creative people; come up with something totally unique!
Don't Forget to Rent Extra Bathrooms!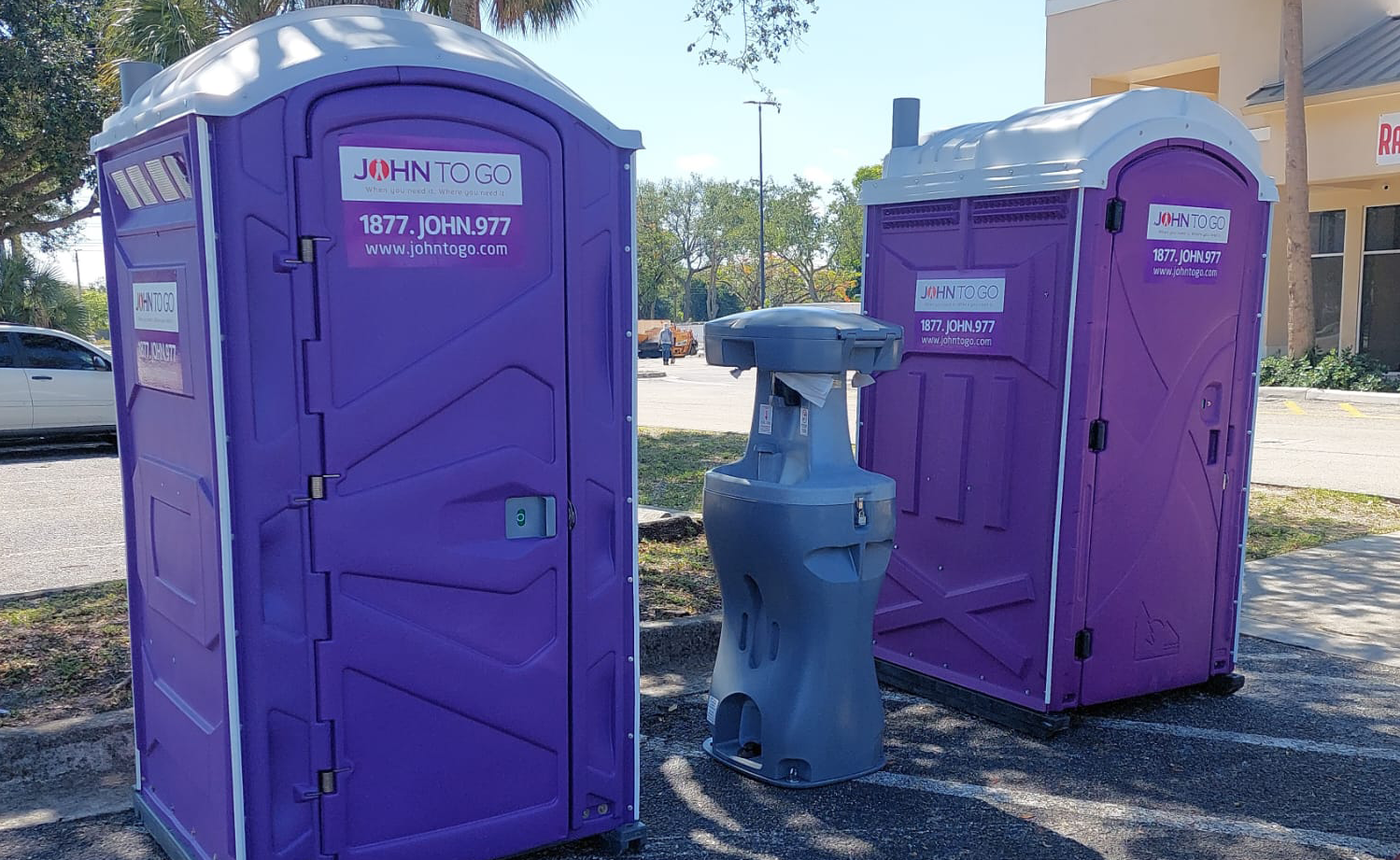 It's a party, and you want to be ready for anything! If you're planning a large outdoor farewell party celebration or other events where you expect a large crowd, it's important to think about how you'll handle bathroom facilities. And for that, you'll need portable restrooms. Portable restrooms can help you keep your guests comfortable and happy without having to worry about them having to leave the party early to find a toilet.
When planning going away parties, it is important to think about how many people will be attending and what will be happening at the event. The first thing to consider is how many portable restrooms you will need and how far away from the venue they should be placed. If there are going to be more than 100 people in attendance, then you should plan on having at least two portable restrooms on site. If there are only going to be about 50 people in attendance, then one portable restroom should suffice.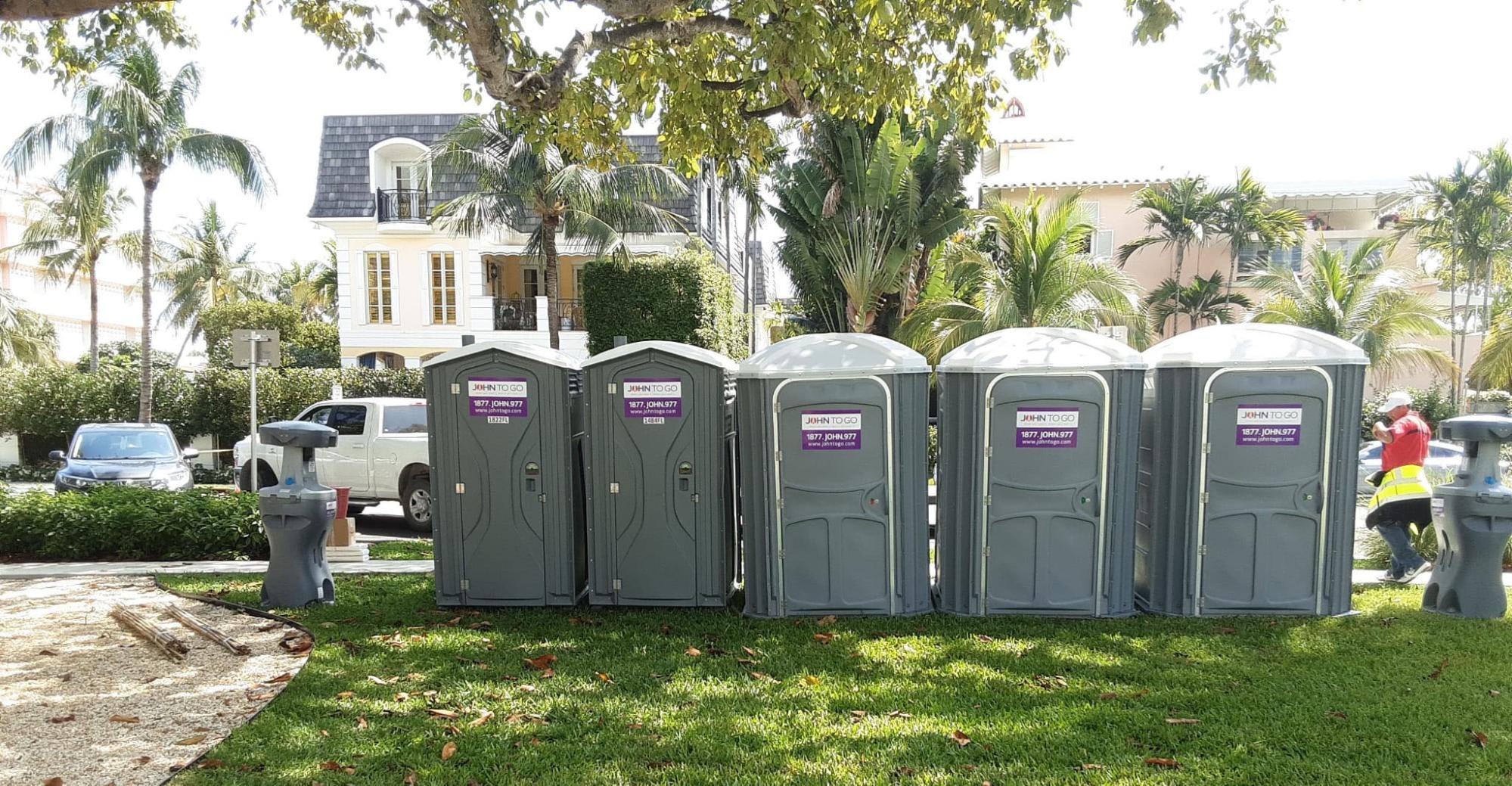 Outdoor bathroom rental units are a great solution for any situation that requires temporary restroom facilities. And bathrooms for rent are easy to set up and take down, making them ideal for short-term events. When you are looking for reliable porta potties for rent, you can rent outdoor bathrooms from John To Go! We rent out a wide range of portable toilets, including standard porta potties, flushable VIP porta potties, ADA-compliant porta potties, and even luxury portable restrooms.
With John To Go, you can rest easy knowing that we've got portable restrooms with everything you could ever need to throw the best party possible!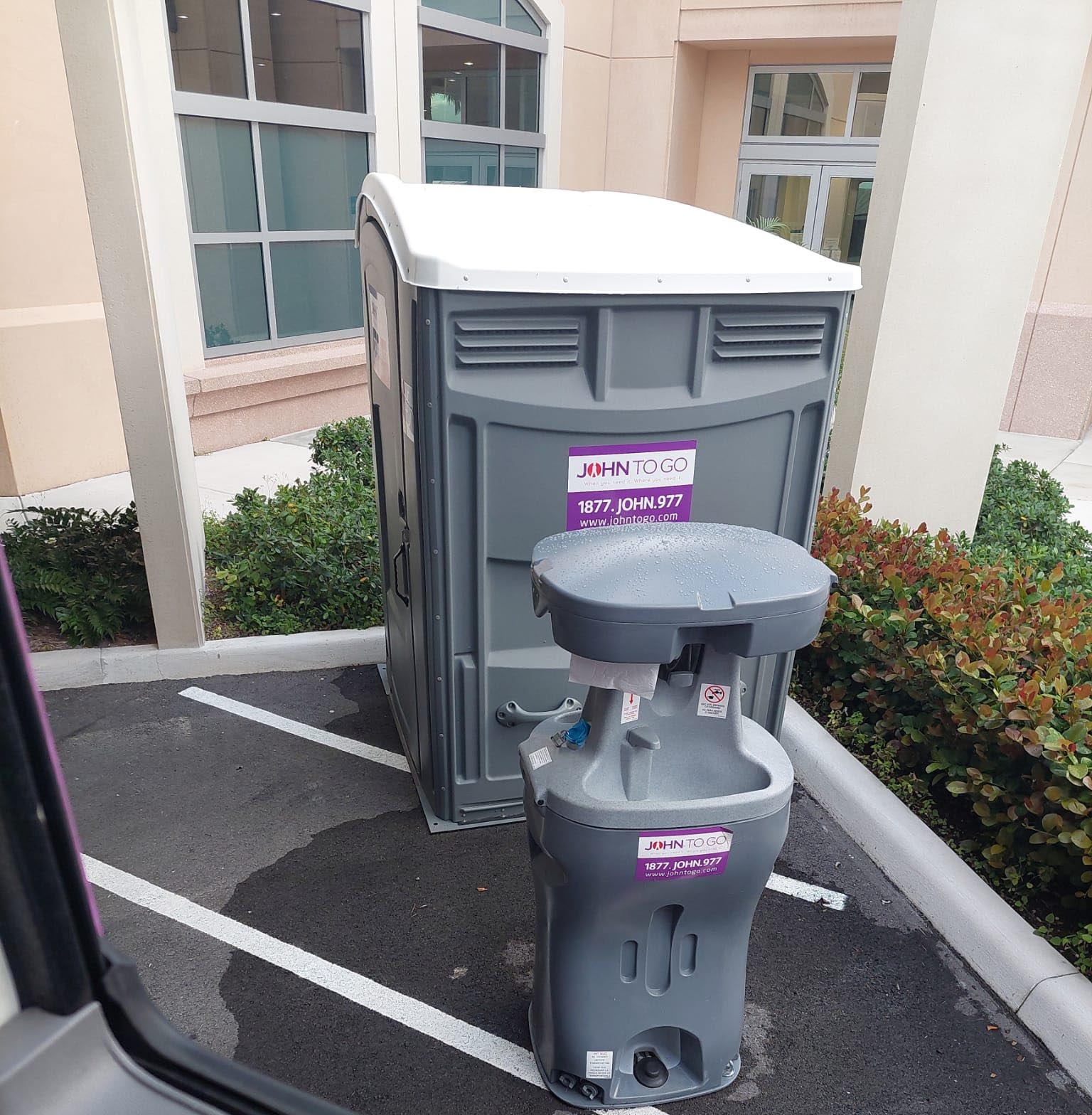 Porta Potty Rentals Near You

Find out where to rent portable toilets