So, you've found the perfect spot for your dream wedding or event and don't want anything to fall through the cracks. The last thing you want is to spend thousands of dollars on planning the event only to realize that you forgot to make the "porta potty rental near me" search! Luckily, if you're looking to rent a porta potty near Collier County, you're in the right place! With John To Go, port o potty rental in Collier County has never been easier!
So if you're planning outdoor events, corporate events, attending one of our public beaches in Florida, or overseeing a construction site, it's understandable that you need a reliable portable bathroom rental near Collier County. And that's where John to Go Collier County comes in!
The idea behind having a porta-potty available for special events and beach days around Collier County is simple. You don't want your guests or attendees to be faced with inconveniences such as having to go use a restroom that may be far away, or worse, finding none at all. So how does this work? How do you get a portable toilet rental near Collier County? This is very easy! All you need to do is call us, and we'll tell you what we can offer.
At John to Go Collier County, FL, we help you make the right porta potty decision for your event or vacation. We offer the best prices on rental facilities in Collier County, Florida. And in addition to offering a great service to customers, we also help our clients save money with our deals offered on port o potty rental near Collier County.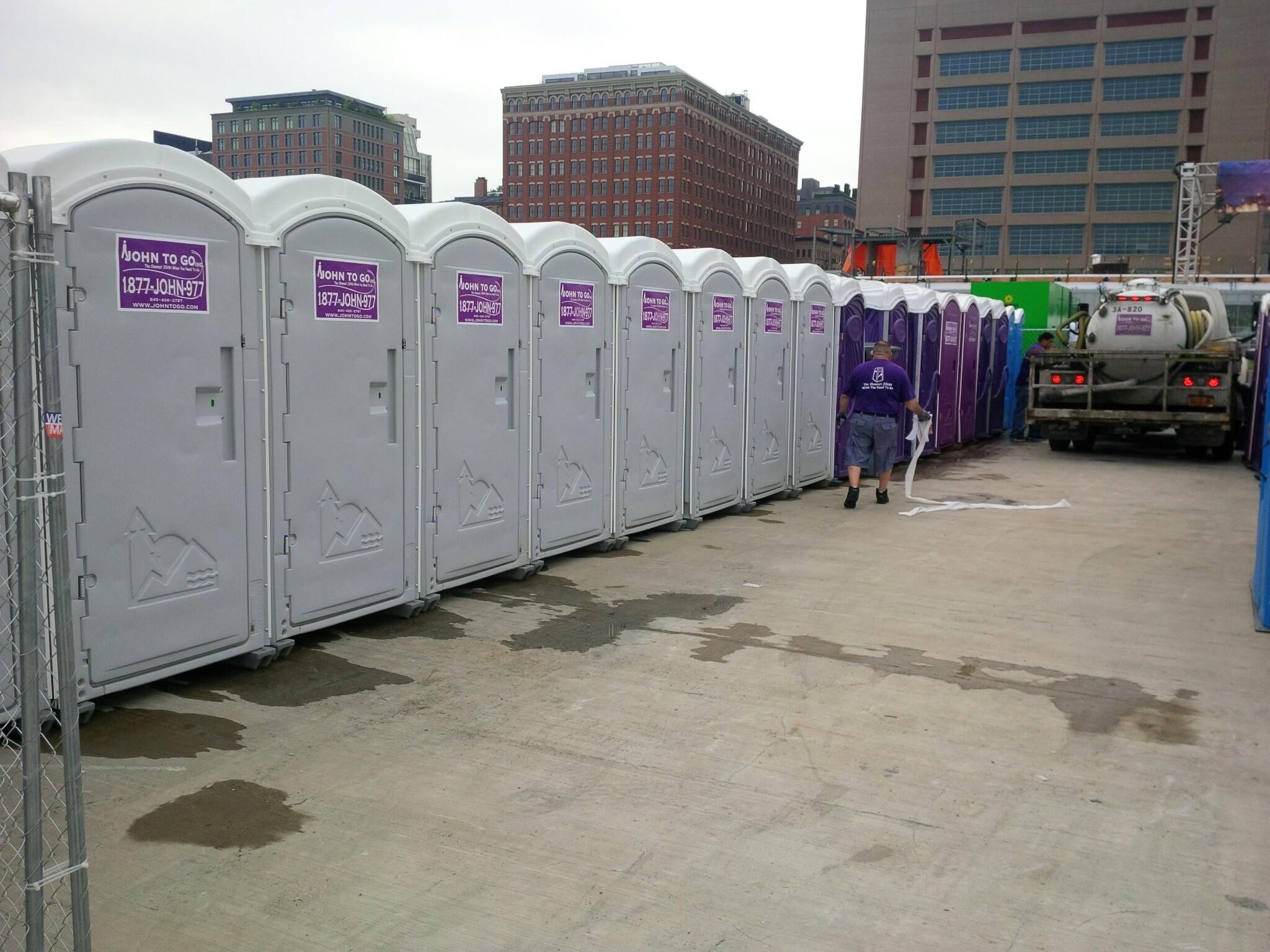 Porta John Rental Near Collier County with John to Go
We understand that getting the right portable toilet rentals for use at your event or beach day requires careful consideration. You may not be familiar with options for porta john rental near Collier County, and the research can seem daunting. However, rest assured that John To Go is there to meet your needs, from reliable service to updated units to reasonable pricing. There's no need to travel long distances or pay high prices to rent portable restrooms near Collier County. John to Go has taken the complexity out of the process by providing port o potty rental in Collier County with top-notch units and reasonable rates.
But what happens if you don't plan ahead enough? Are there options for port o potty rental in Collier County for someone like you? The short answer is yes. Sometimes, you might be so absorbed in planning an event or tour that you forget to rent a portable toilet john. Luckily for you, you don't have to panic if you find yourself in this situation. Why? Because we have enough porta potties to cover for last-minute planning during events. With a strong and growing presence in South Florida, we ensure that there's always extra units available for porta john rental near Collier County so we don't turn a customer down.
With our Porta John rental near Collier County, you can stop worrying about trying other porta potty rentals near Collier County. We are your go-to one-stop port, a john rental near Collier County! We offer portable toilet rental for any size group, large or small, private or corporate. Regardless of the occasion, we always find a way to make your special day go smoothly by providing a clean and safe place for you and your guests to relieve yourself.
Our portable bathroom rental near Collier County includes:.
If you live in Collier County and would like to rent a portable toilet for your company's next big meeting, convention, or wedding, we would love to hear from you today. The event/construction calculator on our website can guide you as to how many porta potty units you need! Contact us and we'll be glad to walk you through the process reserving a porta john rental near Collier County can be completed online, from the quoting through booking the reservation.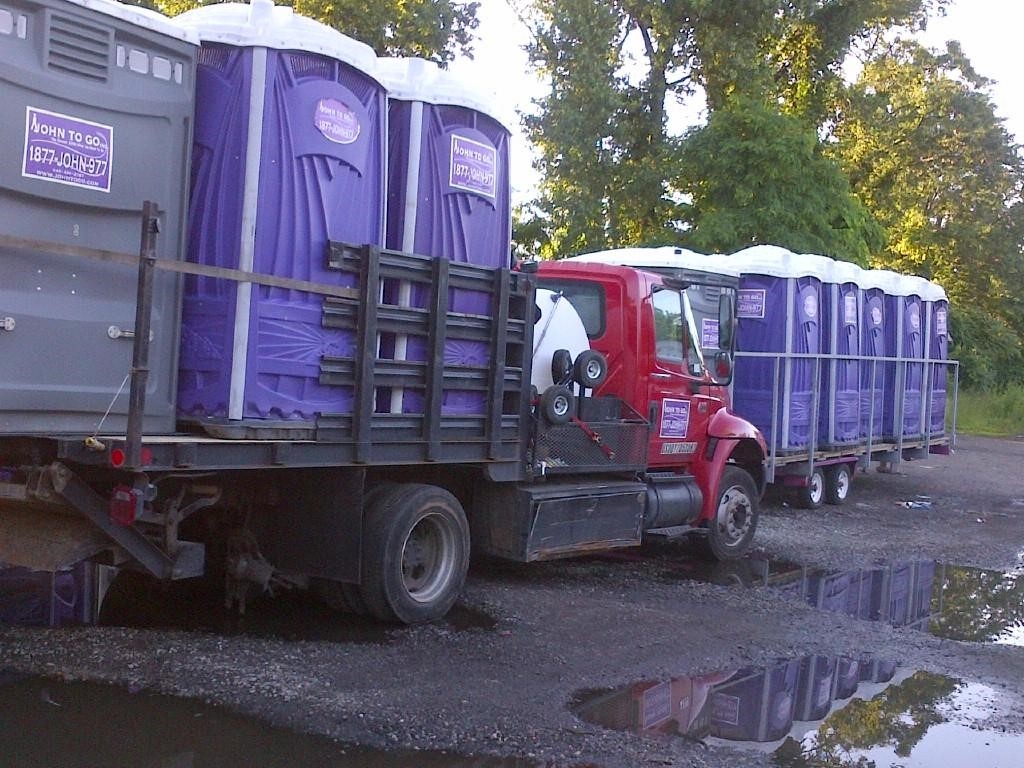 Collier County Porta Potty Rental, FL – Why Rent a John to Go Porta Potty?
Without a doubt, you want your special events to move smoothly. Whether you're an event planning company or an individual hosting a gathering, one of the ways to make your event run smoothly is by renting some of our best porta johns near Collier County. Here are some of the reasons why you absolutely need a reliable restroom trailer rental near Collier County:
Everyone knows the value of having clean bathrooms. When people show up at your event looking for clean bathrooms and get one, your event will get more attention. Happy participants will love to hire you to plan their future events!

Your event or meeting can move quicker because people won't worry about delays due to bad bathroom conditions.

The last thing you want to deal with is cleaning up after yourself and others.With John To Go's porta john rental near Collier County, portable bathrooms are more sanitary than those found at crowded locations. After using a portable bathroom, you won't have to worry about anything left behind by previous users.

It saves money and adds convenience. By getting sanitation services for cheap, your guests aren't forced to spend their own money to use the restroom. They also won't have to look anywhere else for a toilet.
Port o Potty Rental in Collier County – Why Choose US
At John to Go, Collier, County, FL, we offer affordable rental rates and great value. So, when you need a porta potty rental near Collier County, we are your go-to potty rental company. There are lots of benefits that come with renting your porta john through us. For example, when you reserve your porta john rentals through us, you'll receive:
Affordable service: You absolutely need to take a look at our porta potty rental price! We charge less than most other porta potty rental companies. It's so easy to get a free quote on our site with no hidden charges! With our easy online booking process, you won't even have to physically visit our office or place a call!
Prompt delivery: We can offer prompt delivery because we have many service trucks on the road ready to deliver porta potties ASAP. You can schedule your delivery and pickup anywhere you like!
Reliable products: Our porta potty units are top-quality products made from eco-friendly materials that do well outdoors in all weather conditions. So, whether in the winter or summer, quality is assured. We use state-of-the-art potties, so you can rest assured that we won't deliver a porta potty that belongs to the stone age. So, if you need a fancy porta potty near Collier County, you're in the right place!
Quick response time: Once you reach out to us or hop on a chat with us, we'll respond immediately to any question or inquiry you may have! Our professionals are always ready to help you out any time, any day!
Excellent Service: We know how important your special events are to you and understand that each customer has unique preferences. This is why we do our best to offer excellent services to you 24 hours a day, 7 days a week!
Easy to clean: Our porta potties are super-easy to clean! And when you rent a porta potty from us, we help you take care of the cleaning and sanitize it frequently! Depending on how long you need our porta potty rental units, our team can conduct routine maintenance and keep the units in clean sanitary condition for the duration of your port o potty rental in Collier County.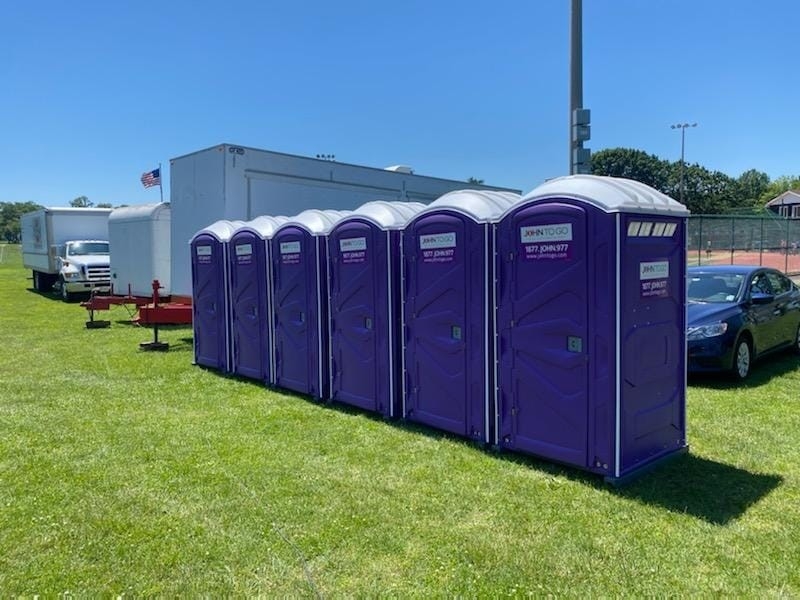 CHOOSE FROM OUR EXTENSIVE SELECTION OF PORTA POTTY RENTALS
FAQs
What is the average cost of a porta potty in Collier County, FL?
So how much does a porta potty rental cost near Collier County?  A porta potty rental price depends on several factors. First off, do you want a single unit or multiple units for your event? Also, what size are you looking for? And lastly, is it just a day pass, for weekend events, or are you interested in a rental unit for multiple months? With your best interests in mind, we can help guide you to arrive at the best and most economical decision for your porta john rental near Collier County.
Do porta potties smell?
Depending on the design and maintenance of a porta potty, it could smell badly. Although most porta potties smell, we keep our porta potty rentals near Collier County smelling fresh in all weather conditions with proper cleaning and maintenance.
How often do you empty a porta potty?
You should empty a porta potty at least once a week. During a porta potty service, the service technician pumps the waste from the tank and cleans all the surfaces and walls. The service technician will also replace the hand sanitizer and toilet paper as well as re-fill the deodorizer.
How do they clean portable toilets?
Portable toilets are easy to clean. We scrub the walls and restock the supplies for your portable restrooms near Collier County. We also have hand-wash stations and self-contained sanitizer stations available.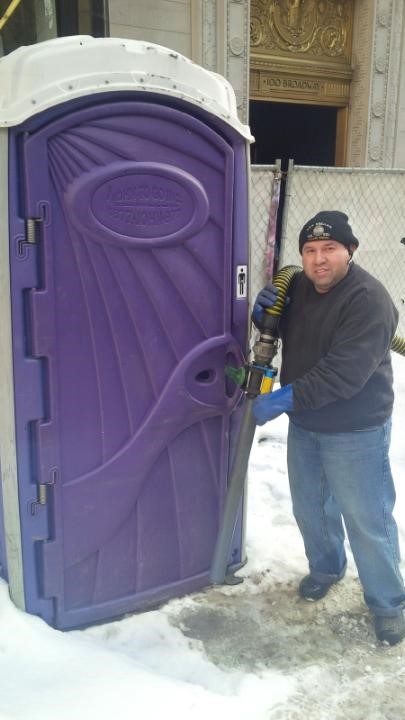 Where to Rent Porta Potty
Looking for reliable porta potty rentals near Collier County? If you want to rent a porta potty for an event, construction project, or emergency response effort, John to Go Porta Potty Rentals has got you covered. We have a full line of porta potties, from ourstandard portable restroom to the ADA portable toilet or our highly-rated flushing restroom. Our support teams are near you and ready to respond ASAP to assist you with port o potty rental in Collier County every step of the way!

(305) 722-5149
AREAS WE SERVICE IN COLLIER COUNTY:
Chokoloskee
Everglades city
Golden Gate
Goodland
Immokalee
Island Walk
Lely
Lely Resort
Marco Island city
Naples
Naples Manor
Naples Park
Orangetree
Pelican Bay
Pine Ridge
Plantation Island
Verona Walk
Vineyards
HEAR FROM OUR CUSTOMERS:
Tom Talamini
Special Event - November 10, 2020
5 STAR SERVICE! The staff were friendly and professional. The delivery was on time as well as the pick-up. Bathroom trailer we rented was spotless, smelled nice and was fully stocked with extra paper towels, toilet paper and soap. Bathrooms were nicer than my house bathrooms. Wanted to keep the trailer. All my guests were in AWE of the quality of the bathrooms. Highly recommended.
Joanne De Simone
Special Event - November 06, 2020
This company has the absolute best customer service I've ever had the pleasure of experiencing. They are friendly and super responsive. Just a pleasure to do business with. I can't wait to use their services for my next event!
David Collado Bronx NYC
Special Events, August 15, 2018
Been using John to Go services for the past 10 (+) years for our annual block party celebration in my neighborhood, they are friendly, professional, their products are always clean, reliable and operate as described. Their prices also cannot be beat. I plan to continue using them for many many more years and have also recommended to friends and family. Very Happy Customer, Bronx NYC
Porta Potty Rentals Near You

Find out where to rent portable toilets