Safety As A Priority at Construction Sites
Construction sites are full of activity with material, equipment, and vehicles moving about throughout the day. With all that happens on a construction site, safety is of paramount importance. This ensures that work gets done in a safe, efficient manner without constant fear about dangerous accidents.
Construction work can pose safety risks for employees. Multiple hazards can result in workers getting hurt at construction sites. Excavations and trenching are dangerous operations that lead to injuries and fatalities. There is danger associated with operating machinery such as jackhammers and heavy equipment.
If you are a new construction manager or are starting in construction, evaluating your construction site for functionality and safety is essential for determining what you need on a construction site.Knowing what puts construction workers at risk is the first step in setting up a safe work environment.  Conducting inspections and risk assessments can identify potential problems.
Additionally, like any workplace, a construction site should be safe with clean restrooms and basic amenities so that employees don't have to worry about not having their needs met.
Motor Vehicle Accidents and Other Hazards
Motor vehicle safety is paramount because of the risk of backovers and crashes. This can lead to falling objects and debris, and construction employees should be well protected against it with barriers, hards hats, and other protective equipment.  Employees may need protective equipment such as safety gloves, dust masks, goggles, and protective clothing. These items prevent injuries from airborne particles, chemicals, and liquids used on a construction site. Steel toe work boots can help workers avoid injuries to the feet. Eye protection such as goggles or safety glasses are necessary to keep sharp objects and other materials from damaging the eyes.
Falls and Electrical Hazards
Falls cause the most injuries and fatalities on construction sites, so the Occupational Safety and Health Administration (OSHA) requires fall protection for individuals working six or more feet above ground level. Training workers to use stairways and ladders correctly helps them avoid falls. Site managers should ensure that workers know how to use scaffolding or a platform safely. Construction managers should also make sure workers take precautions to reduce the risk of electrical shock, electrocution, fires, and explosions associated with power lines.
Construction site safety hazards point to the need for training, supervision, and onsite reference materials to ensure that employees know safety risks and operate in a manner to keep each other safe. OSHA sets standards and enforces workplace safety, including safety practices at construction sites. OSHA offers guidance and training to help construction site managers maintain a safe working environment.
A Porta Potty Offers a Clean and Safe Toilet Solution for Construction Sites
Various workers come in and out of construction sites. Builders, delivery drivers, and subcontractors such as electricians, craftspeople, and plumbers are just some of the people who frequent construction sites. When a project lasts for an extended period, the construction site becomes like a second home for workers, which is why good sanitation is essential.
OSHA requires adequate toilet facilities   at construction sites. Construction workers may spend much of their time outside, but that does not mean that they need to scout the area to find a place to use the restroom. As they eat and drink to keep up their energy while working, it is apparent that they will need to find a place to use the restroom. Trying to refrain from using a toilet because of the lack of facilities is not healthy. Going behind a building or a cluster of bushes can result in someone accusing a construction worker of indecent exposure. When workers relieve themselves in places with no way to clean or sanitize hands, they put their colleagues at risk by touching contaminating tools and surfaces.
Clean restrooms help keep construction site workers healthy because they offer a place for workers to relieve themselves, a place to wash or sanitize hands  throughout the day, and regular waste disposal to stop germs from spreading. Without adequate restroom facilities, construction workers must leave the worksite or be at risk of exposing themselves unintentionally when they seek a place to relieve themselves. Fortunately, one way to meet workers' construction site toilet needs is to have safe and appropriate toileting facilities during their work shifts is to provide porta potties
John to Go Offers a Wide Selection of Portable Toilets
John to go is your local source for portable toilets for construction sites and other locations where people do not have access to traditional facilities. John to Go has many options to help you meet construction site toilet needs. A port o potty offers the convenience of a conventional restroom but saves space, and you can set one up wherever a restroom is needed. Workers save time because they do not need to leave the premises to find a toilet. Johns-to-go has several types of portable restrooms and urinals that fit every construction site's needs and budget.
Get a Porta Potty for High-Rise Construction
Imagine working on a high-rise building and having to come downstairs every time you need to use the restroom. When it is necessary to stay hydrated during hot weather, you might find that you spend a lot of your time going to the restroom. Thanks to John to Go, it is unnecessary to trek up and down a construction elevator to use a toilet. The  John to Go high-rise toilet is sturdy and designed specifically for high-rise construction projects. The high-rise unit rolls into a construction elevator, or it can fit in a special sling and be lifted into place by a crane. The high-rise construction port a john can be paired with a can be paired with a hand sanitizing station. High-rise construction workers will appreciate the convenience of a toilet near the work area.
Portable Toilet Trailers
Some workers prefer portable toilet trailers   when they do not have access to a traditional restroom. Portable toilet trailers function like restrooms that you would find in a building. They meet the diverse needs of construction workers by providing space, comfort, privacy, and running water for handwashing. While porta potties are easy to disperse throughout your construction site, it also good to have a portable toilet trailer onsite for employees who might feel more comfortable using it.
Learn More about the Best Portable Toilet Solutions for Your Construction Site
At John to Go, you can find a portable toilet to meet your construction worker's needs. Whether you require several single porta johns or a portable toilet trailer, we can help you choose the unit to fit your budget. Johns-to-go also offers construction lights, security booths, fresh-water tanks  and handwashing stations. Feel free to submit a quote inquiry or call today about renting a porta potty, portable toilet, or other equipment for your construction site.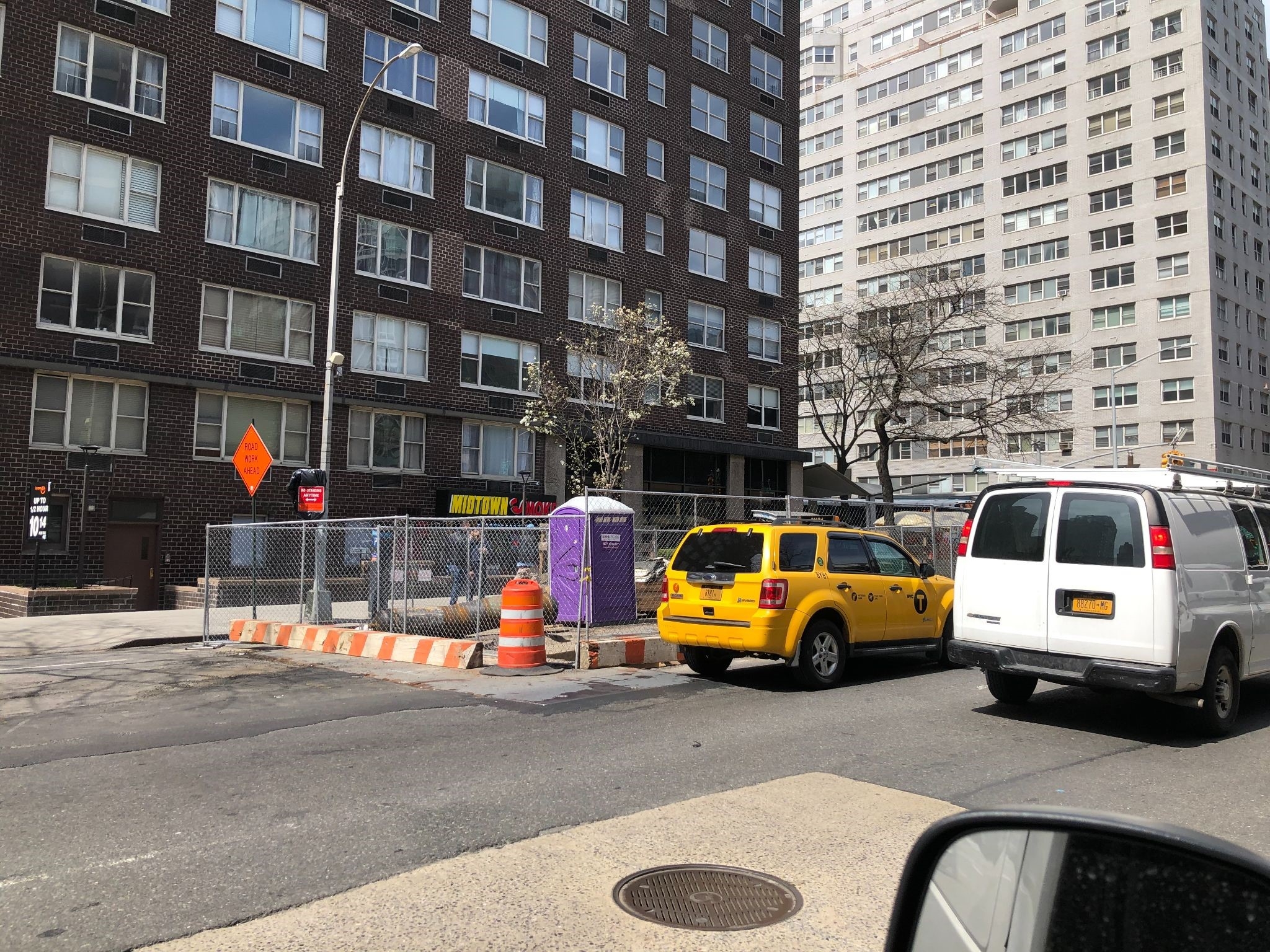 FAQs about Construction Site Management
If you are thinking of starting a construction business, you need to know what you need on a construction site. The following are some frequently asked questions to help you.
What is construction safety management?
Construction managers are responsible for ensuring that employees follow policies and procedures for preventing falls and other injuries. Construction safety management is the practice of implementing and enforcing policies and protocols that protect workers from injury. Construction safety management includes construction worker safety, sanitation, and how to keep the public safe when a construction site is in an area such as a busy, high-traffic area.
How can I find out what safety measures to implement for a construction site?
The Occupational Safety and Health Administration provides guidance and resources on safety measures on construction sites. Some states operate their own OSHA agencies; however, their policies must be on par with the Federal agencies. Some states have policies that are stricter than the Federal laws.
What should I look for in a construction site toilet?
Portable toilets are part of what you need on a construction site. Your construction site toilets should be easy to access, clean, and, depending on the number of employees and genders using it, should have at least one toilet seat and a urinal. There should also be a way to wash or sanitize hands. It is vital to place porta potties in areas where they are convenient, so it is best to rent multiple units and place them where workers do not need to walk a long distance to use them.
How long can I rent portable toilets for my construction site?
When you rent a John to go porta potty, you can keep it for long as you need it at your site. Construction schedules can change suddenly. Inclement weather, supply shortages, and employee turnover can sometimes throw construction completion dates off-track, so the last thing a construction manager needs to worry about is sending portable toilets back only to request them again. Keep the toilets at your site so that your employees will have access to a safe place to relieve themselves and sanitize their hands.
What Porta Potty Maintenance Services Does John to Go Offer?
For an additional charge, John to Go can help you maintain your porta potty by cleaning, deodorizing, disposing of waste, and restocking supplies to ensure that your units are always clean and welcoming for your employees. To learn more try our super-simple quote system on Johntogo.com to get your free quote.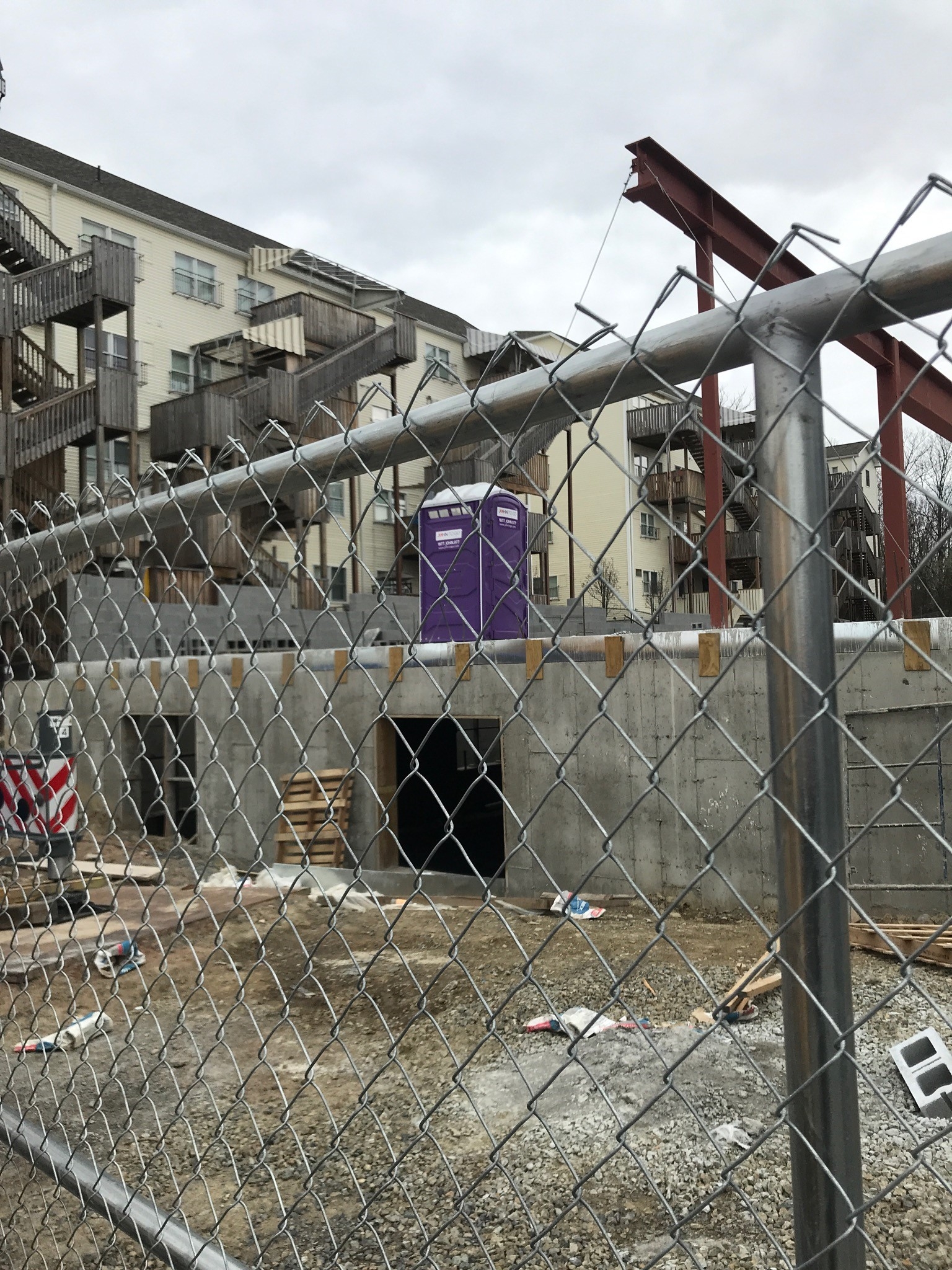 Porta Potty Rentals Near You

Find out where to rent portable toilets