OSHA Construction Standards and Portable Toilet Requirements
When it comes to building anything you will generally need to follow the OSHA (Operational Safety and Health Administration) construction standards in order to get your plans and your building approved. This includes a range of different requirements that pertain to safety and health for your construction team and anyone else within the area. It's important to note, however, that OSHA standards vary based on different categories, and construction is a specific section within the requirements.
When you're looking to start a project, make sure you know what the OSHA requirements are and how to make sure that you're following them. You may want to contact the organization to get all of the requirements for your specific type of activity or you may be able to download them online. This will ensure that you're following the rules and you won't have to deal with the fines, shutdowns, delays, and more that can come from OSHA violations.
Where to Find OSHA Requirements
When you're looking for OSHA requirements make sure that you're looking in your area, as this will ensure you follow the right rules. Some states may have slightly different rules or your local area may have different rules as well. This means looking online at OSHA.gov to find state rules as well as any federal rules that apply even in states without their own rules.
States Without OSHA Requirements
Not all states have their own OSHA rules, and that means you may not be required to follow state-specific OSHA requirements. However, that doesn't mean that you are fully exempt from OSHA. That's because states that do not have their own OSHA requirements are subject to federal OSHA requirements. This could mean stricter requirements than some states but also looser requirements than others.
Keep in mind, however, that even if the state you're in does not require you to follow specific OSHA rules you may still want to look into them. This can help you avoid potential problems with people in your community as well as your employees. It can also help you keep everyone healthy and safe in the workplace.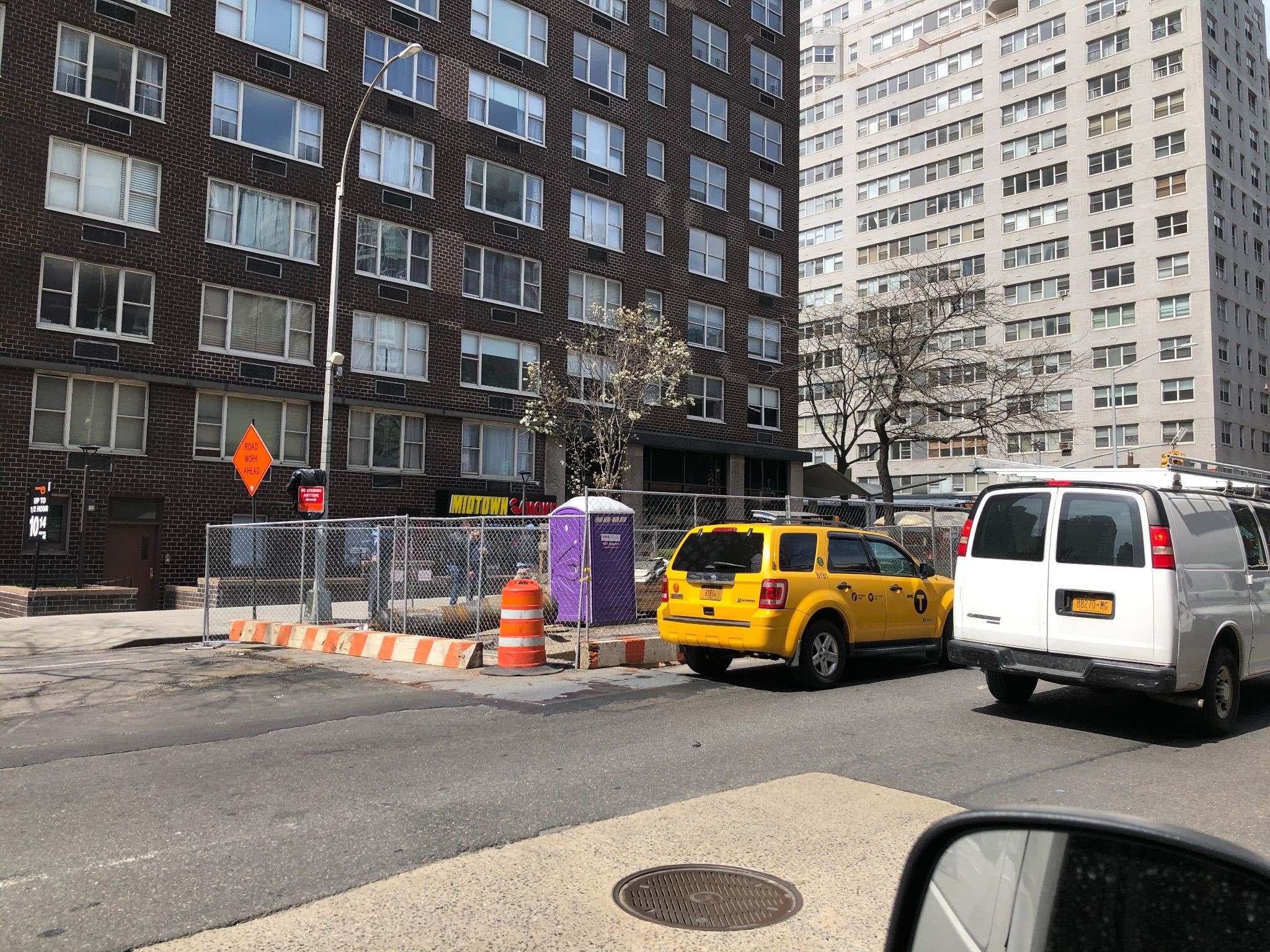 Portable Toilet Requirements with OSHA
One of the things you might not think about with OSHA are the portable toilet requirements, which are generally covered by the health act and other health provisions. There are actually rules regarding how many you need and even when you will need them. By following these rules you'll not only keep yourself in compliance, but you'll also keep your team a whole lot happier as well (not to mention cut down on people having to leave the job site to go to the bathroom).
The rule regarding portable or other toilets on job sites states that they are required to have at least 1 toilet at a job site with 20 employees or less. If there are 20 or more employees they are required to have at least 1 toilet seat and 1 urinal for every 40 employees. And if there are 200 or more employees they are required to have at least 1 toilet seat and 1 urinal for every 50 employees.
These facilities are required to be sanitary in nature and readily available, which means they need to be there when the workers actually need them. The company is not able to simply order portable toilets and then allow that to be 'enough' for purposes of providing toilets to the employees. OSHA also recommends that portable toilets be cleaned according to a servicing schedule, which is outlined in the ANSI standard.
This standard provides that toilets used by up to 10 people must be cleaned at least once per week. This ensures that the toilets are in sanitary condition. However, there are additional ways that employers can make sure that toilets are sanitary, readily available and more to not only meet but exceed OSHA requirements, such as scheduling more frequent cleanings or supplying more than the minimum number of toilets. More information regarding these requirements can be found on the OSHA website.
How John To Go Helps You Meet Osha's Toilet Requirements
If you're looking for a portable toilet (or several) to fulfill the requirements from OSHA you'll want to look at the different options available. John to Go, can help you find a high quality porta potty option for your location.
The standard portable toilet construction unit is designed to be used on a construction site and provides you with the basic restroom needs. It's a decent size for general use and it has great ventilation and a translucent roof to make it brighter and more comfortable for general use.
You can also choose from some bathroom units that are custom designed for construction needs. These include the highrise toilet unit and toilet lift unit, which are designed specifically for high rise construction. The units can roll into construction elevators or be lifted with a crane.
While you may not think you need a handicap restroom unit on a construction site, it's good to have all of your bases covered. These ADA toilets are designed to accommodate users who need a little more space, and it provides all of the same benefits and features of the standard and then some. For example, it also has interior safety bars and a larger seat, as well as being large enough to accommodate a wheelchair.
You can also choose higher end restroom trailer units that offer wash stations, vanity areas, larger tanks, mirrors, shelves and more. These will provide a little more comfort during use, with options for different sizes and features.
How to File a Complaint with OSHA
What do you do if you feel that your employer has violated the OSHA requirements related to portable toilets or anything else? Well, if you think that OSHA construction standards have been violated you can file a complaint. This can be done in several different ways, including:
Online through the complaint form link

Via fax/mail/email

By calling the local office or 800 number

By visiting the local office
Whistleblower complaints are allowed to be submitted in each of these ways as well though there is a separate link and form made available for these types of complaints.
OSHA Statistics for Accidents On the Job
While some don't feel that OSHA is making a difference the statistics definitely say otherwise. Though following some of the rules and regulations can be a little complex for employers and even for employees in some cases, the statistics show that far fewer deaths and far fewer injuries and illnesses have occurred between the early 1970's — which is before OSHA implemented workplace rules — and the latest year recorded (which is 2019).
Worker deaths in the United States have fallen from an average of 38 deaths per day in 1970 to only 15 per day in 2019. Further, injuries and illnesses for workers in the United States have fallen from an average of 10.9 per 100 workers per day in 1972 all the way to 2.8 per 100 workers per day in 2019.
These numbers show that the changes that have occurred in the workplace — many of which are as a result of OSHA, including eye and face protection, machinery and machine guarding, fall protection and training requirements, hazard communication, respiratory protection, scaffolding, ladders, and more, have dramatically improved overall workplace safety.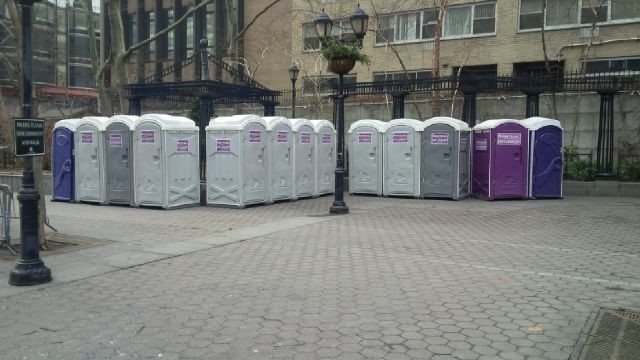 Regulated Industries
OSHA regulates four specific industries, which includes general, construction, maritime, and agriculture. Each of these industries has their own specific regulations, rules, and resources that will assist in keeping everyone safe, including employees and even the machinery, equipment, and facility that is being used.
This could cover jobs related to welding, blasting and other demolition, concrete, masonry construction, excavations, and other alterations to a building or other area.
Agriculture includes not only general agriculture but forestry and logging as well.
Construction includes general construction but also electrical, highway, residential, and sealant, waterproofing, and restoration.
Maritime includes not only general maritime but also ship building and repair.
General covers areas from transportation and warehousing, services, and retail and wholesale trade, to mining, manufacturing, healthcare, and energy.
FAQ About OSHA
When it comes to meeting OSHA requirements there are a number of different ways that you will need to review your policies and procedures. You will also need to make sure that you are aware of changes that may occur throughout the time that you are working on a specific site or the time that you operate your business. We'll take a look here at some of the most commonly asked questions related to OSHA requirements so you can get a head start.
How can I get copies of forms related to OSHA requirements?
You can get copies of any forms that you may need, including forms to make a complaint or forms required for posting via the OSHA.gov website or through the publications office. You do not need to know the specific rule that has been broken in order to report a problem, such as knowing that the violation affects subpart d or subpart g of a specific code.
If an injury or illness is recorded does this create an employer-employee relationship or any entitlement or requirement of workers compensation?
By documenting an injury or illness that occurs on a job site there is no creation of entitlement or requirement for workers compensation. This does not create an admission of fault or responsibility and does not immediately create an employee-employer relationship. It also does not signify that an OSHA rule has been broken or that there is any eligibility for benefits.
What does OSHA actually regulate?
OSHA regulates a number of things, including the use of personal protective equipment (or PPE), toxic or hazardous substances,  protective structures, material handling, occupational safety, safety net systems, and general safety to prevent workplace injuries. They are also responsible for issuing penalties and citations for those companies that do not comply with OSHA regulations.
Proper storage of materials, following of health standards and guardrail systems on stairways, use of safety nets and personal fall arrest systems, even understanding safety with different elevations or even on a lower level, occupational health, rollover accident prevention, use of explosives, use of hoists, fire resistant (FR) clothing, and others will all be covered by different CFR parts within OSHA regulations.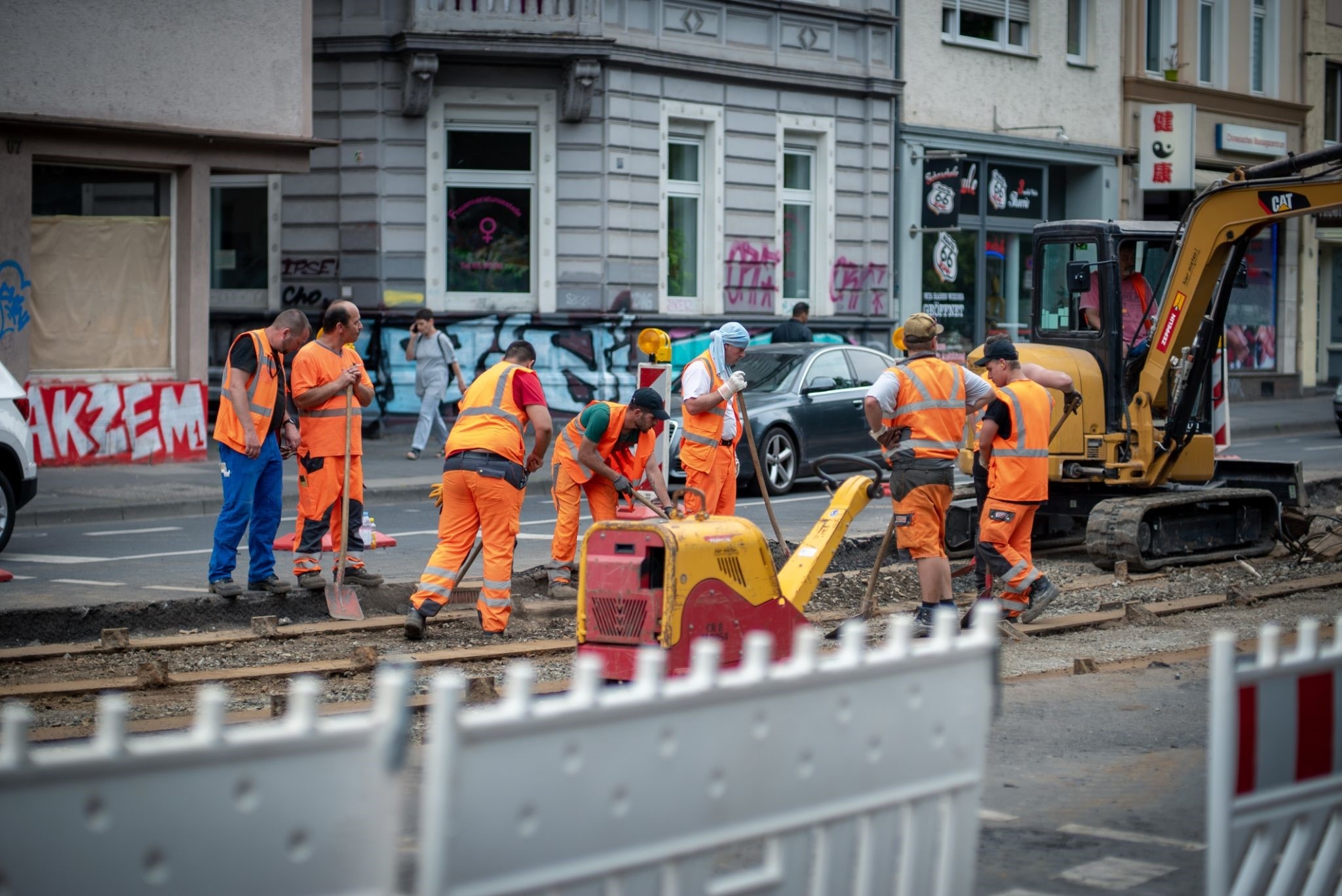 Where can I find all of the regulations I need to follow?
The best place to look for any regulations is on the OSHA.gov website. Here, you'll find each one of the 'rules' broken down by CFR and even broken down into different sections such as those for the construction industry, general industry standards, and more.
If there are ever any changes or updates to OSHA regulations they will be made available on this website as well, so it's a good place to refer back to regularly in order to stay up-to-date and keep your team safe.
Conclusion
You want to make sure that you avoid OSHA violations on your job site and while there are a number of ways you can do that, one that's really important is making sure that you have enough restroom facilities on hand for your employees.
Contact John to Go to find out more about the options available and to get a quote for your next porta potty for your construction job site.
John To Go Inc takes no responsibility for the information on this page. Please check with your state's OSHA requirements when preparing your job site.
Porta Potty Rentals Near You

Find out where to rent portable toilets