Finding a Porta Potty Rental Near Me: Miami
Be it a weekend getaway or a bachelor's party with friends – Miami is the one-stop destination! Being one of the most popular cities on the planet, you're bound to have a good time there.
And if you're arranging an outdoor event there, you'll be super busy looking after your guests. Along with handling food and accommodation, a portable bathroom will be highly useful for the guests.
As keeping the sanitary requirements in check is crucial for outdoor events, you might be looking to rent a porta potty near Miami. Don't worry, as John To Go has got you covered!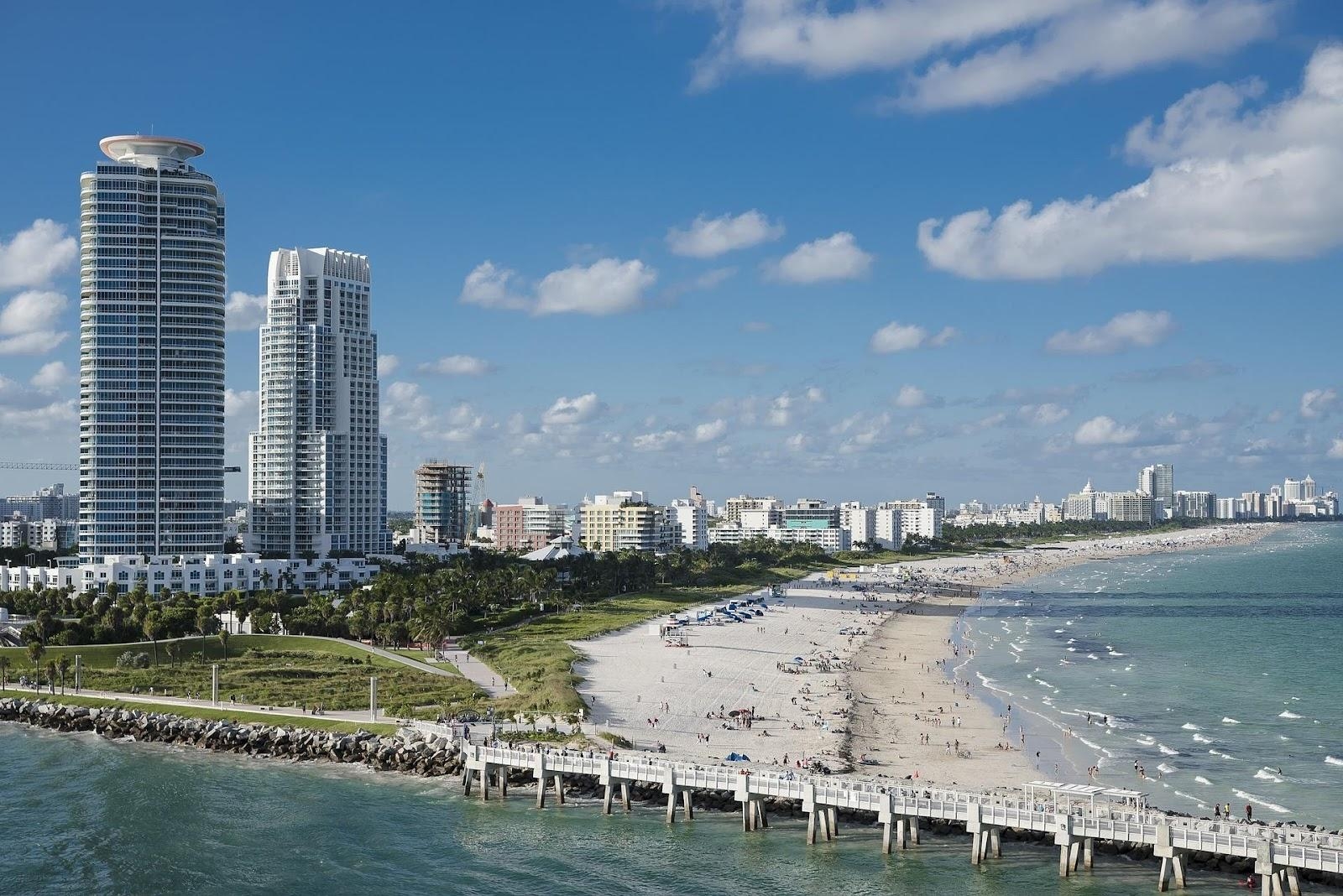 We at John To Go offer world-class portable bathroom services that will take care of your guests' sanitary and hygiene needs. Our company is the most renowned brand in Miami for offering convenient bathroom solutions.
Find a Provider for Portable Bathroom Rental Near Miami
Finding restrooms can be difficult when you are on the move or at an outdoor event. It becomes trickier when you don't know the place.
But when you're organizing an outdoor event, you have to make sure the sanitary requirements of your guests are appropriately met. That's why finding a bathroom rental near Miami is crucial for offering maximum comfort.
That is where we come in - John to Go. We offer excellent portable bathroom services - anytime, anywhere. With service areas that are spread across New York, New Jersey, and Florida, you can rely on us to provide porta potties for outdoor events you host.
If you have to meet certain OSHA requirements, we are the most reliable company for choosing a mobile bathroom near Miami. Moreover, we'll provide porta potty rentals that meet the local government hygiene requirement and policies.

We have more than 30 trucks on the road, and we'll be there for you with our high-quality portable restrooms.

Our team will ensure that your event stays completely hygienic, comfortable, and clean. We offer multiple restroom options on rent for your job site for an outdoor event.
So, make sure your guests enjoy an epic time in Miami! And our professionals at John to Go will ensure that you receive nothing but top-notch porta potty services.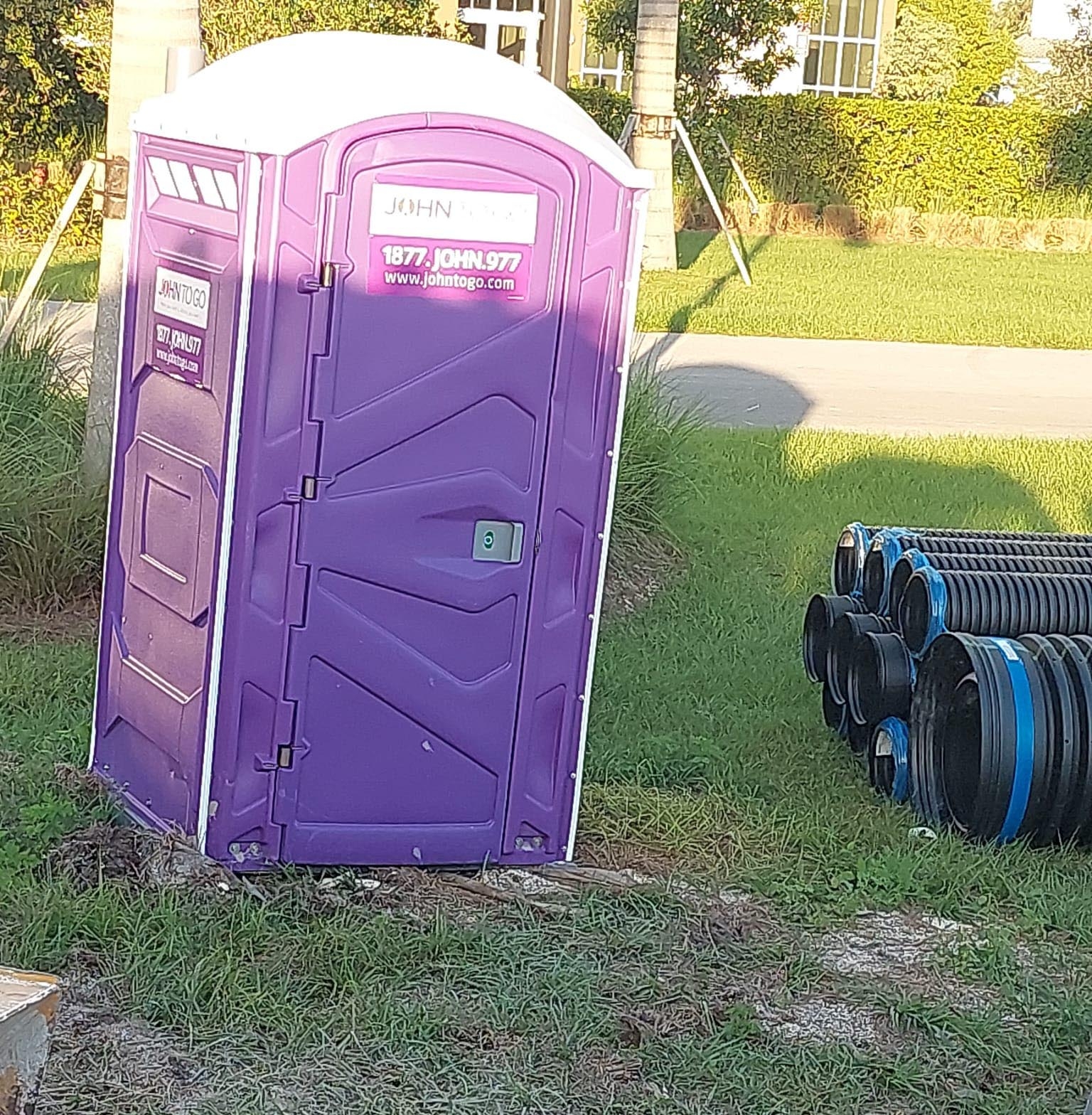 Why Choose John To Go for Porta Potty Rentals?
Whether you're chilling at the Bill Baggs or sunbathing on the Miami beach - you might have to attend nature's call anytime.
There are many interesting tourist destinations, including Little Havana, Wynwood Walls, and Phillip and Patricia Frost Museum of Science in Miami to explore. But reliable bathrooms won't always be at your disposal.
Locating a hygienic and reliable public restroom gets difficult in such crowded places.
During those crucial hours, a porta potty service like John To Go will be your savior! Our premium services are always at your reach, even when you're cruising the scintillating city of Miami.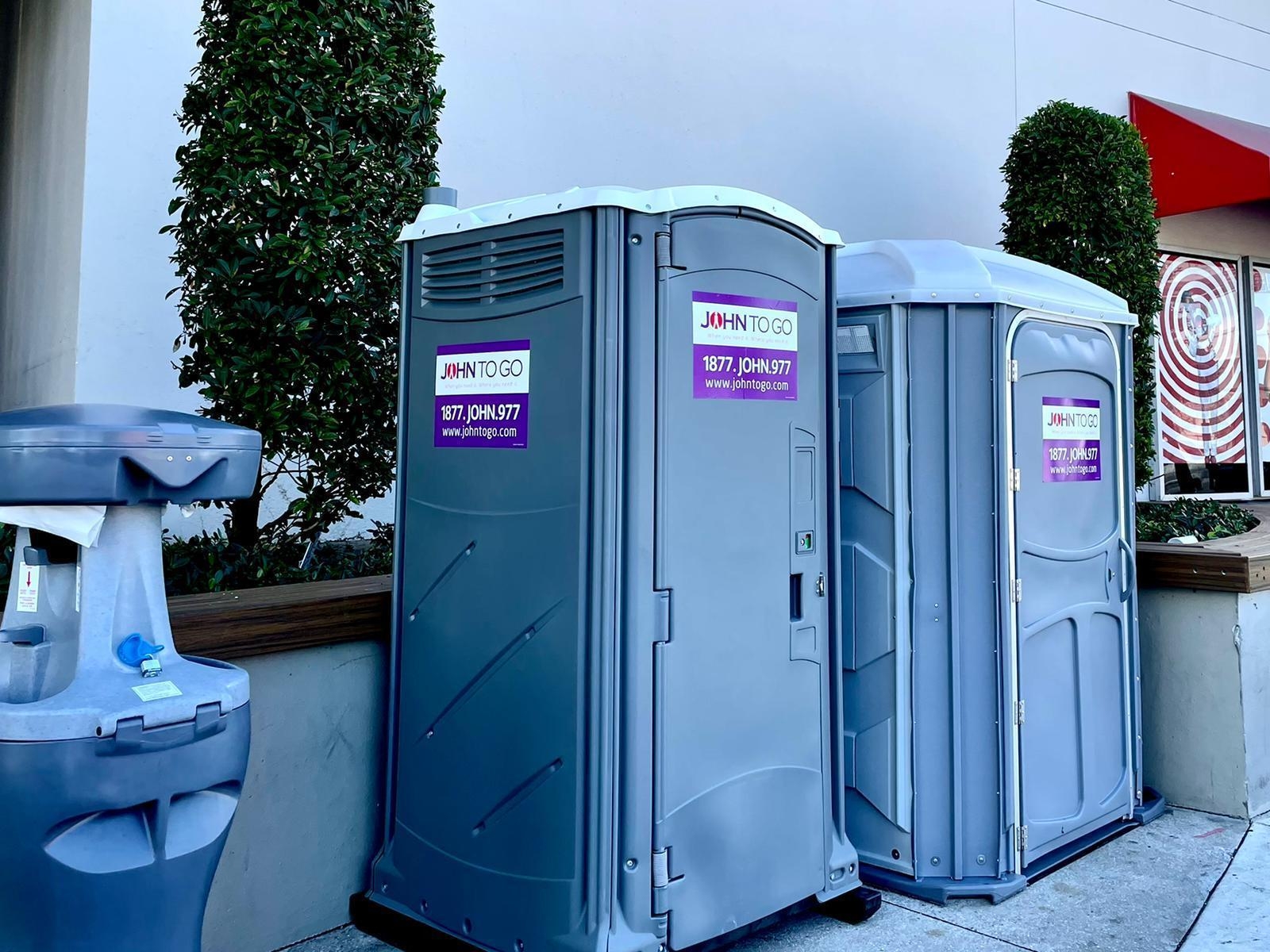 Outstanding Service
You might not have the liberty of spending much time looking for a reliable restroom. That's why John to Go professionals bring you the best portable restrooms as fast as possible.
Our services are highly efficient, and we get started as soon as you reach out to us. Within short notice, we will be there with your preferred porta potty, no matter how harsh the snowstorm or the rain is!
With tens of trucks on the road and new trucks regularly added, John to Go professionals are reliable and dependable.
So, after you've Googled "porta john rental near me" and contacted us, we'll understand your needs and deliver to your 100% satisfaction!
And, as our trained professionals ensure utmost cleanliness for every porta john rental, there won't be any issues.
Just get in touch with us, and we will set you up.
Excellent Variety of Portable Restrooms
Still searching "rent a porta potty near me" on Google? When it comes to choices, we have plenty!
Our team at John To Go will offer you a wide variety of sanitary products to meet your needs. These include urinal units, restroom trailers, construction toilets, sanitizer stands, and guard booths.  But that's not all! You can also select our world-class hygiene products, such as hand wash stands and freshwater tanks, for other purposes.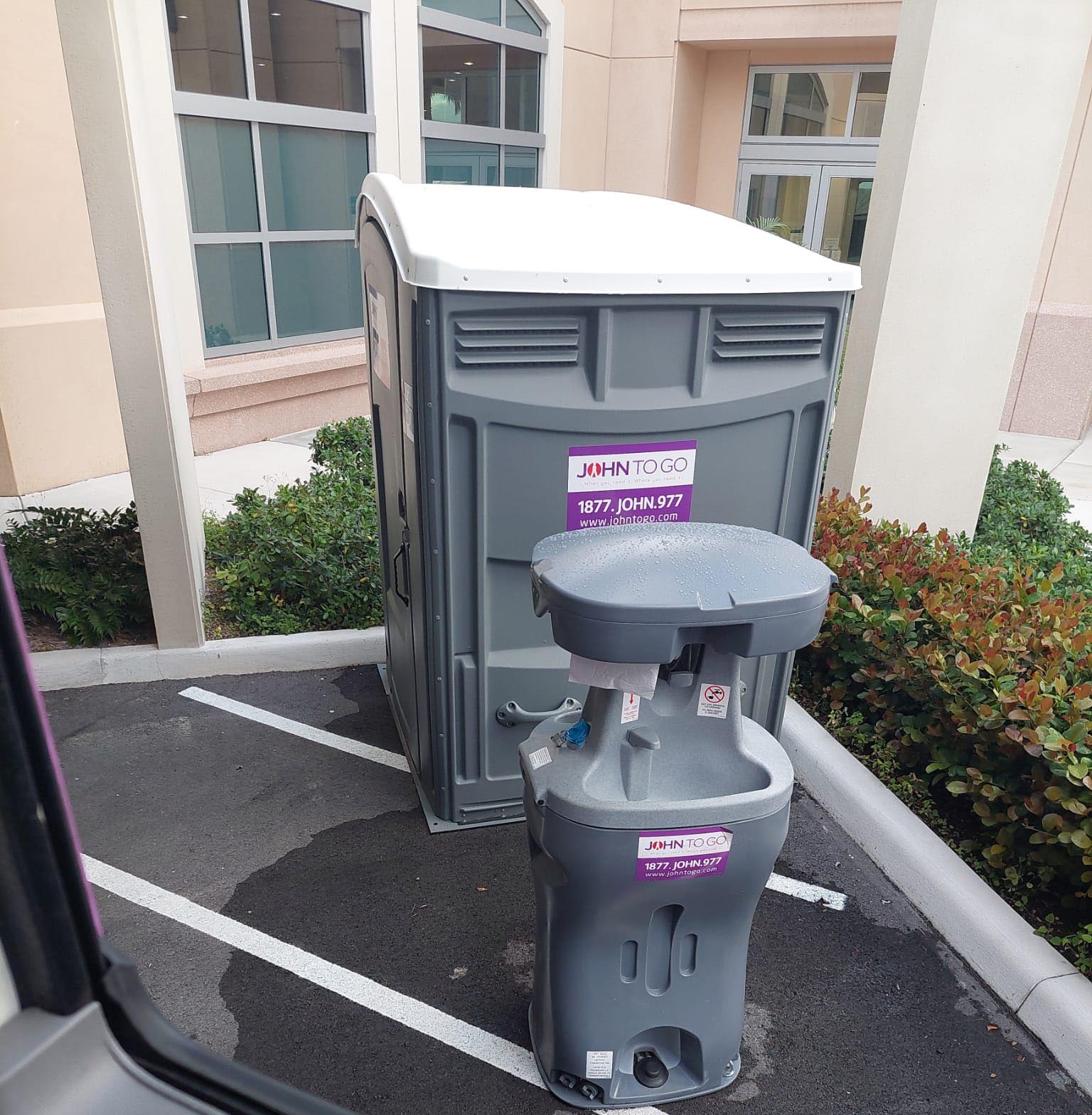 We have a huge arsenal of products to cater to all your cleanliness requirements. When you choose us, you'll receive the best porta potty services for personal use or to cater to your guests.
We know that the requirements may vary for outdoor events or a job site. So, we have portable potties of all types, sizes, and styles to accommodate every customer's needs. And we can ensure delivery, servicing, and pickup according to your specific needs.
So, when you select us, we'll ensure the services don't burn a hole in your pocket. As we believe that good hygiene needn't be too expensive, our services are more affordable than many brands.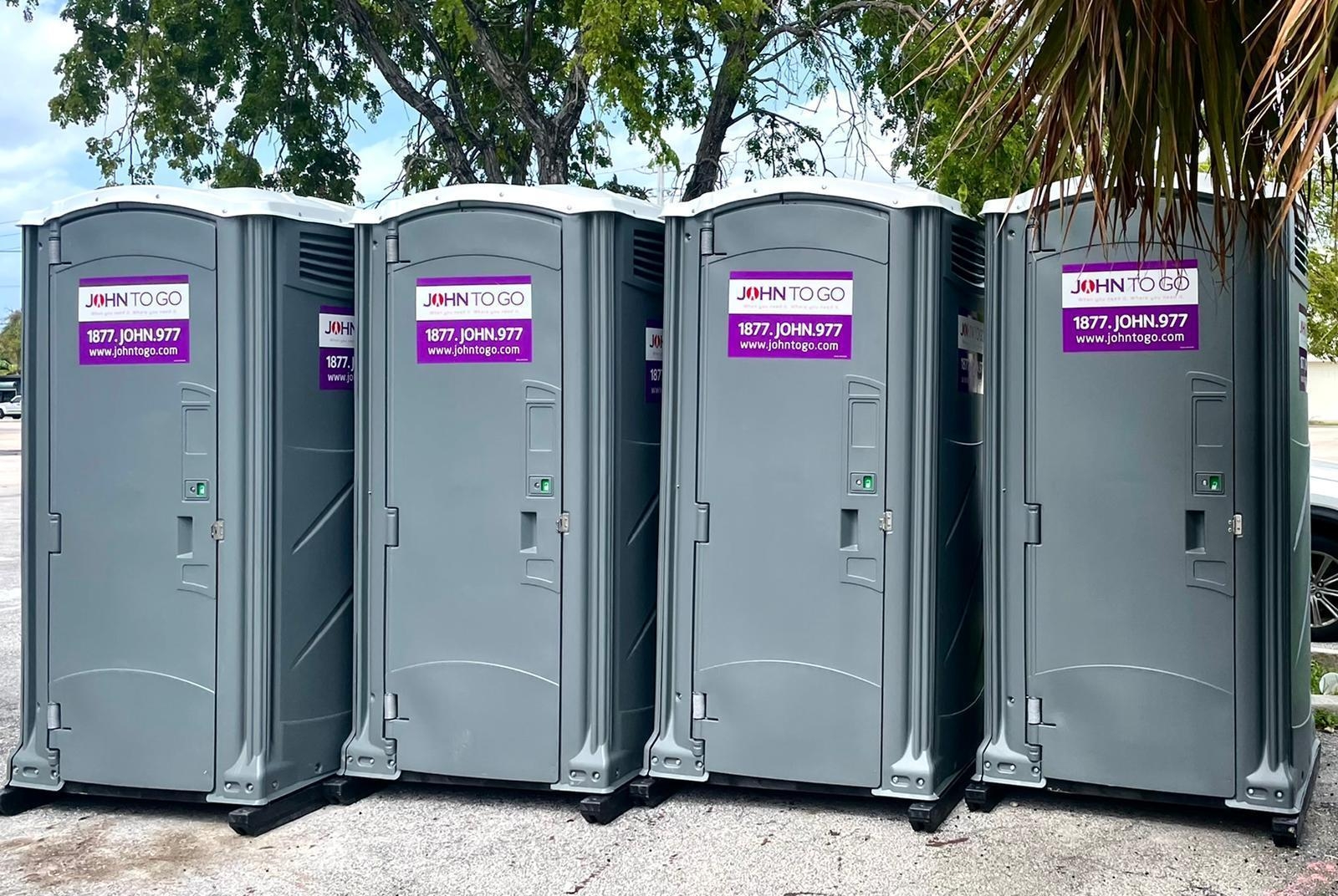 Simple Processes
We make the entire ordering and receiving porta potty services extremely convenient for our customers.
We have a very simple and user-friendly platform to check out our various products and services. You'll find all the necessary details and specifications pertaining to your preferred porta potty.

Just select your preferred product, choose a number of units, delivery location and make your booking.

After receiving the payment, we will dispatch the portable toilet John To Go product at the time that's best for you.
You don't have to do anything else, as our trucks will be on the move! We offer prompt and efficient service, so we won't keep you waiting.
So, whether you're resting on a sun-kissed Sunny Isles beach or gazing at the Perez Art Museum, we'll handle your hygiene anywhere!
Hygiene Guaranteed
If you are searching for "rent a porta potty near me" online, you might be concerned about hygiene. But with John To Go, you don't have to worry about all that.
Our professionals maintain the highest quality and sanitation standards for maintaining the porta potties.
We follow local hygiene and sanitation guidelines imposed by the government. Our team of professionals regularly performs hygiene maintenance checkups. We ensure everything is top-notch and up to the mark.
If you've already selected our services and require additional maintenance, you can contact us easily. As soon as you contact our professionals, we'll set up a maintenance visit. We will send our maintenance experts for regular or weekly maintenance procedures to service your porta john rental needs.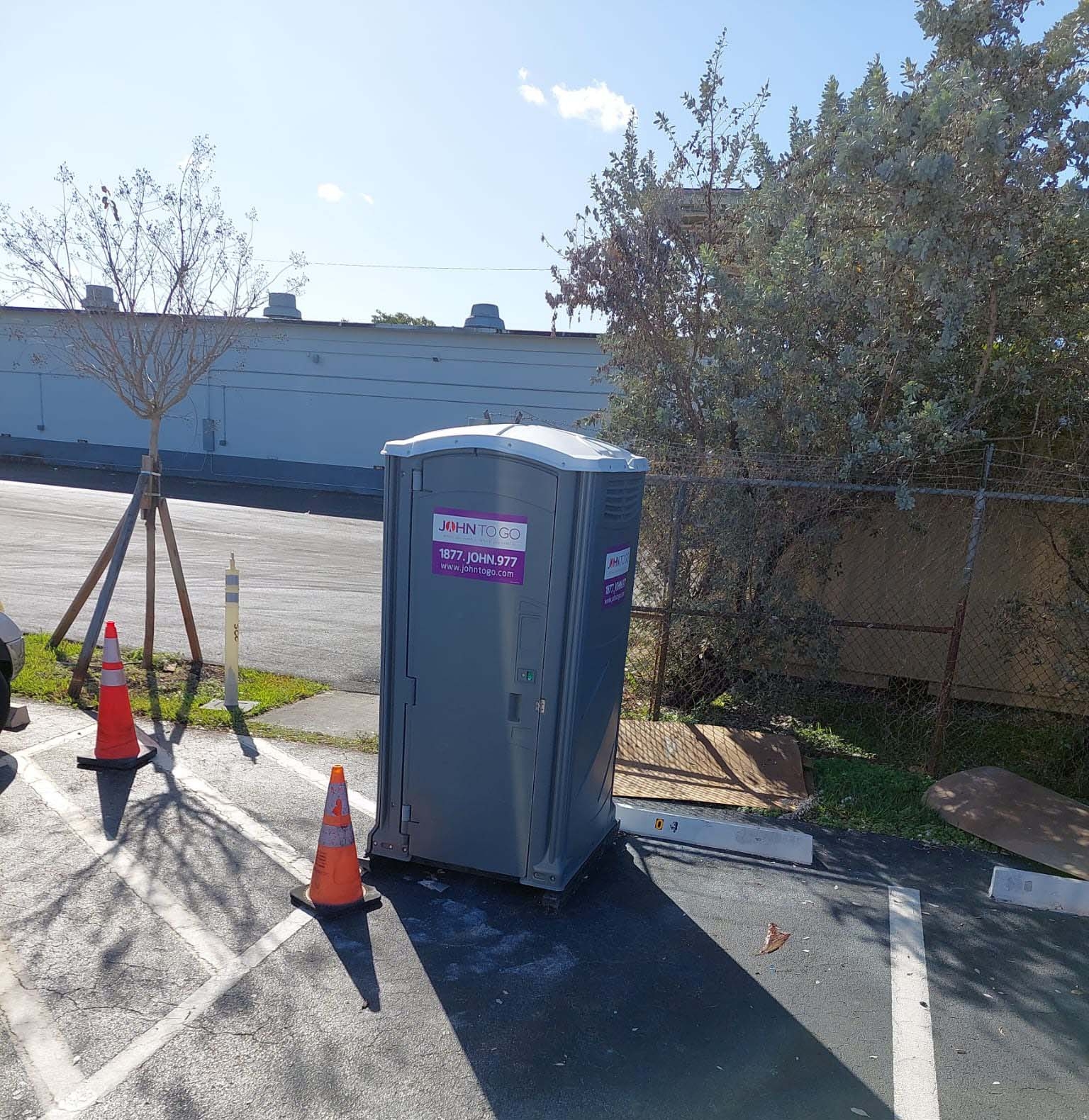 Reasonable Pricing and Quotes
If you want to know about our porta potty rental prices near Miami, we'll start by saying that we are affordable. John To Go has always been committed to serving customers by providing the best hygiene products.
So, we try not to be too pricey as we deliver the best services out there. Thanks to our unique internal pricing system, we eliminate all additional expenses for any assistance. That's why we can provide affordable products to accommodate all types of customers. So, you can conduct your event or just use our services while staying comfortably within your budget.
Expenses like fuel surcharges are included in our packages, and there are no hidden fees that will be tacked on to your quote.
When you select a porta john rental near Miami, you receive the most cost-effective sanitation solution in the city. That's why we have developed such a varied and large customer base over the years.
It's our price and service that help us set ourselves apart from the crowd! Contact our team of professionals today to get a quote for your mobile restroom requirements.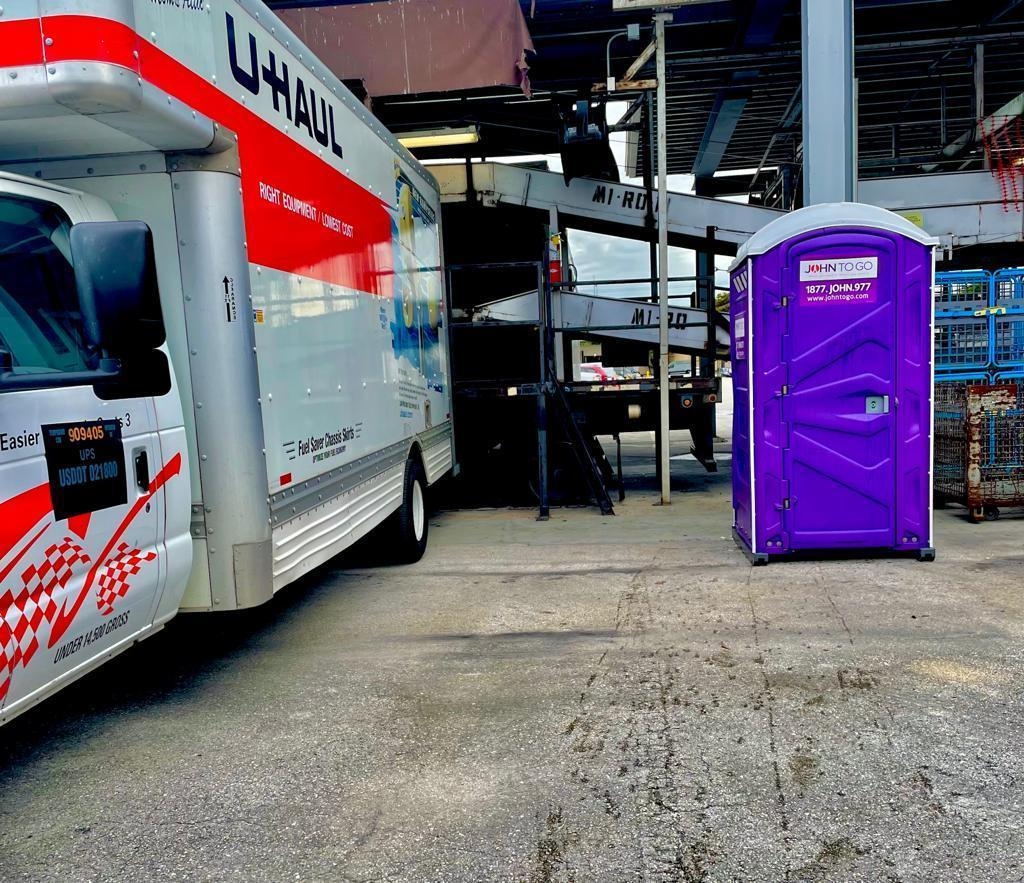 CHOOSE FROM OUR EXTENSIVE SELECTION OF PORTA POTTY RENTALS
Frequently Asked Questions
Do you have some questions regarding our services? Check out these FAQs to clear your doubts and get in touch with us for your porta potty needs.
1. How much does it cost to rent a porta potty?
The most basic portable restrooms, used primarily in construction sites, are economically priced, starting at just under $160 per month. If you want to book a standard portable potty for an event, the porta potty rental cost per unit will start at about $200 per month, though the cost might go up, depending upon the type of unit you select.
2.Can porta potties be used indoors?
No, you can't use a porta potty indoors. For sanitation reasions, these portable restrooms are not designed for indoor use. As the restroom tank gets filled up, it releases gases that aren't suitable for an indoor environment.
3. How often do you empty a porta potty?
For most portable potties, you must empty them once a week. When John To Go comes for weekly servicing, they also clean the unit walls and floors and restock supplies.If your unit is getting heavy usage, you can request additional maintenance as necessary.

(305) 722-5149
AREAS WE SERVICE NEAR MIAMI:
Bal Harbour
Bay Harbor Islands
Biscayne Park
Coral Gables
Cutler Bay
El Portal
Florida City
Golden Beach
Homestead
Indian Creek
Key Biscayne
Medley
Miami Lakes
Miami Shores
Miami Springs
North Bay Village
North Miami Beach
Opa-locka
Palmetto Bay
Pinecrest
South Miami
Sunny Isles Beach
Surfside
Sweetwater
Virginia Gardens
West Miami
HEAR FROM OUR CUSTOMERS:
Tom Talamini
Special Event - November 10, 2020
5 STAR SERVICE! The staff were friendly and professional. The delivery was on time as well as the pick-up. Bathroom trailer we rented was spotless, smelled nice and was fully stocked with extra paper towels, toilet paper and soap. Bathrooms were nicer than my house bathrooms. Wanted to keep the trailer. All my guests were in AWE of the quality of the bathrooms. Highly recommended.
Joanne De Simone
Special Event - November 06, 2020
This company has the absolute best customer service I've ever had the pleasure of experiencing. They are friendly and super responsive. Just a pleasure to do business with. I can't wait to use their services for my next event!
David Collado Bronx NYC
Special Events, August 15, 2018
Been using John to Go services for the past 10 (+) years for our annual block party celebration in my neighborhood, they are friendly, professional, their products are always clean, reliable and operate as described. Their prices also cannot be beat. I plan to continue using them for many many more years and have also recommended to friends and family. Very Happy Customer, Bronx NYC
Porta Potty Rentals Near You

Find out where to rent portable toilets