At John To Go, we strive to accommodate Bergen County residents with well-maintained, accessible porta potties. Whether you're organizing a special event or putting together a renovation project, we ensure that everyone on your site stays as comfortable as possible with easy access to high-quality portable bathrooms. To learn more about our services for bathroom rentals NJ or to request a portable toilet rental in Bergen County, see below. We are always ready to meet your port a potty needs!
The Leading Portable Restroom Company in Bergen County, NJ
Bergen County is home to numerous parks, outdoor venues, construction sites and more. Residents need clean and comfortable portable restrooms to get the most out of outdoor activities. Whether you're attending a baseball game in Finch Park in Ramsey or enjoying a concert at the Kasschau Memorial Bandshell in Ridgewood, it's crucial to invest in porta potties that meet your unique needs. And that's where JTG portable potties rental comes in.
When you're looking to rent a porta potty in Bergen, NJ, John To Go has your back. We provide customers with portable restrooms in a variety of settings.Just name your event and relax as we help you with the best port-a-potties for that event. Yes, it's that easy to get a portable toilet for rent from us. So, the next time you're looking for a porta john rental near me, you can put your trust in our team's expertise and unprecedented experience in service and equipment for all things related to bathroom rentals NJ.
Exceptional Service
Customers in Bergen County and beyond trust our port o potty rentals for their various needs. Our outstanding port a potties rental service ensures that our clients can rely on us every step of the way. Thanks to our friendly, helpful staff and exceptional customer service, you'll find that requesting a porta john rental in Bergen, NJ, is an effortless task.
Our dedication to providing portable john rentals for our customers also sets John To Go apart from the rest of the crowd. Any time you need a portable toilet rental in Bergen County, you'll be assisted by a highly skilled team that's prepared to thoroughly clean, service and stock your portable rental toilets according to your specific needs. We even take your budget into account to ensure that you're sticking to your financial goals. So, whether you need cheap portable toilet rental for an emergency set up or luxury portable toilets for exotic parties, we can help you meet all your portable bathrooms rental needs at almost any budget.
Seamless Process
When you're in need of a portable toilet john near me, you can expect fast and efficient service from John To Go. We're always on call for last-minute requests and work quickly to ensure that you have your portable bathroom when and where you need it. Our goal is to make the rental process as easy as possible for customers seeking bathroom rentals NJ.
Experienced Professionals at Your Service
Need help with your porta potty rental in Bergen, NJ? When you reach out to John To Go, you'll be able to get in touch with a live human. Our experienced team consists of the company founder, who is involved in daily operations of the company on a hands-on level, as well as our friendly business partners. Not only are our representatives highly accessible, but they're also easy to talk to. They're eager to guide you throughout the process of reserving a porta john rental in Bergen, NJ.
Well-Supplied Units
When you request a portable toilet rental in Bergen County, you can expect to have your mobile toilet units and everything else you need exactly when you need it. All of our bathroom rentals NJ are ready to use as soon as they're shipped over to you. When you receive your well-stocked unit, you'll find that it's equipped with everything you need. We don't leave anything out when it comes to preparing your port o potty rental near me for use, whether you need a unit for handicapped guests or another special need.
Various Uses
When you need to rent a porta potty in Bergen, NJ, you can rely on our units for a wide variety of purposes. Many of our customers use our portable restrooms for their construction sites, renovation projects or road repair. By adding one of these units to your workplace, you can significantly reduce stress while working and focus solely on the task at hand. This can help you boost productivity overall. And sometimes, just one extra sturdy portable toilet for construction site work is all you need to make a difference in your workers' comfort.
You can also request a porta john rental in Bergen, NJ, for various special events. Need a luxury restroom trailer rental for a wedding or special party? JTG has got you covered with bathroom rentals NJ that are sure to please. Whether you're organizing a live performance or an outdoor wedding, you need to ensure that your attendees are comfortable throughout the event. And that's why a reliable porta johns rental is important. Whether you're seeking a portable toilet rental in Bergen County for a local fair, or a luxury trailer at an event, we have a range of options available to you. Depending on your particular needs, you can choose between a portable booth or trailer that caters to your venue.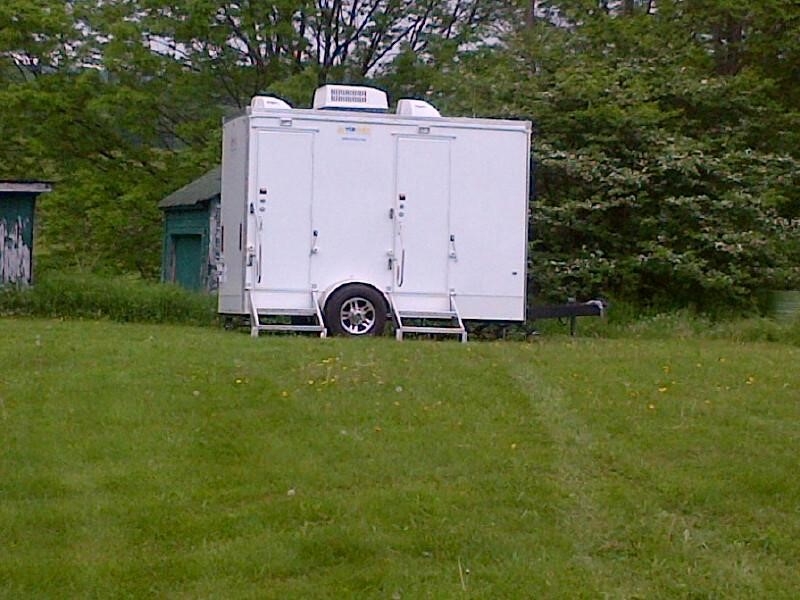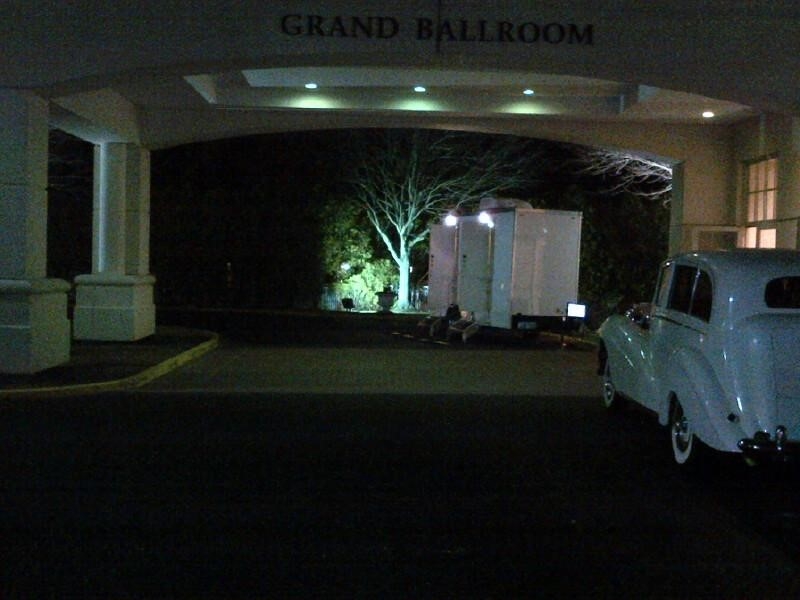 John To Go even offers the option of reserving a portable toilet rental in Bergen County on a long-term basis. For as long you need to rent a porta potty in Bergen, NJ, we give you the option of keeping the porta potty unit onsite long-term for an open-ended amount of time. In addition, our dedicated team will ensure that the booth or trailer is properly cleaned, maintained and stocked to capacity for as long as you need it. So, you don't have to worry about hiring a portable john rental cleaning company once you get your porta john toilet units from John To Go.
Competitive Costs
If you're wondering about the average cost of porta potty rental in Bergen, NY, John to Go sets itself apart with competitive pricing. We're not just known for our unrivaled service and exceptional products for all bathroom rentals NJ with costs that match your bottom line, you can be sure that our portable restrooms will help you stay within your budget. Our clean, polished units also ensure that you don't have to sacrifice quality for a better price.
Luxury, Updated Units
Our portable toilet rentals in Bergen County take the meaning of porta potties to the next level. We work diligently to maintain units that smell, look and feel just as fresh as they are. When your guests take a bathroom break, they'll have a hard time believing that they've just stepped into a porta potty. That's why we absolutely have to be your go-to luxury porta potty rental NJ. If you want to see the quality of our portable bathrooms for yourself, contact us for more details and images.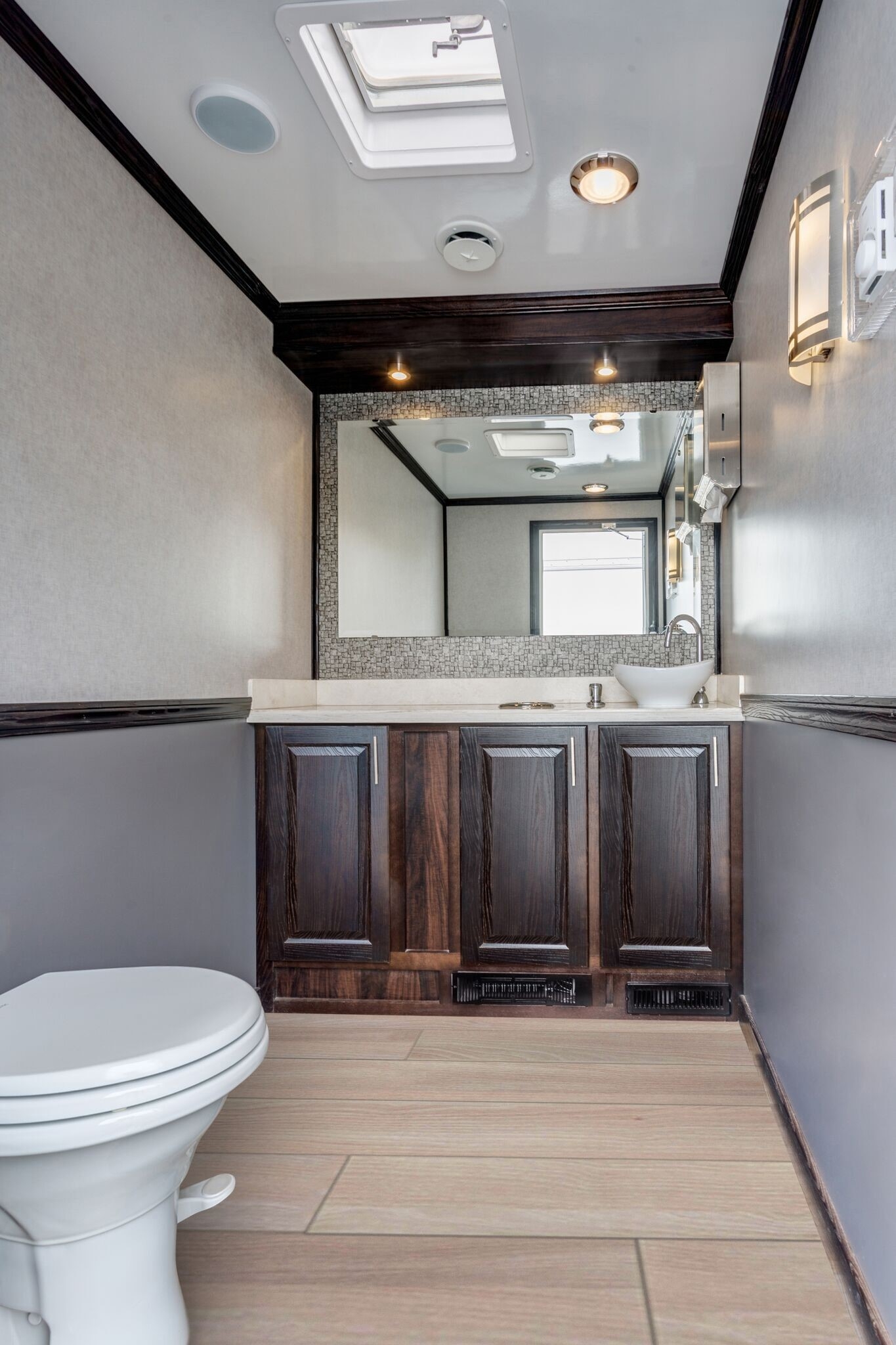 Portable Toilet Rental in Bergen County FAQs
How do you dispose of waste from portable toilets?
Sanitizing your port o potty rental on a regular basis is essential to minimizing exposure to viruses and bacteria. Fortunately, John To Go cleans your port o john rentals takes care of all the dirty work for you so you can focus on organizing your event.
To properly dispose of waste from portable toilets, our experts attach a large vacuum to the port o john rental unit once it fills up. The vacuum then sucks out all of the waste and pumps it directly into a sealed container. The container is then transported to a wastewater treatment plant so that it can be appropriately disposed of.
How can you keep a porta potty from smelling?
You want your guests to open the door to a clean, properly sanitized portable restroom. So, what can you do to keep the stench away from your mobile porta potty? At John To Go, we take various measures to ensure that your portable toilet rental in Bergen County smells fresh at all times. However, there are a few things you can do to keep your porta potty from smelling unpleasant.
First, when you rent a porta potty in Bergen, NJ, be sure to open the door of the porta potty bathroom unit regularly. This is an easy and natural way to air out the rental porta potty toilet and prevent bad odors from becoming trapped inside. Additionally, you might want to rely on cleaning tablets and air fresheners to keep the space smelling extra fresh and clean.
CHOOSE FROM OUR EXTENSIVE SELECTION OF PORTA POTTY RENTALS
What cities in Bergen County do you service?
If you need a porta john rental in Bergen, NJ, you'll be glad to know that John To Go proudly services numerous cities in the Bergen County area. These cities include Allendale, Alpine, Bergenfield, Bogota, Carlstadt, Cliffside Park, Closter, Cresskill, Demarest, Dumont, East Rutherford, Edgewater, Elmwood Park, Emerson, Englewood, Englewood Cliffs, Fair Lawn, Fairview, Fort Lee, Franklin Lakes, Garfield, Glen Rock, Hackensack, Harrington Park, Hasbrouck Heights, Haworth, Hillsdale, Ho-Ho-Kus, Leonia, Little Ferry, Lodi, Lyndhurst, Mahwah, Maywood, Midland Park, Montvale, Moonachie, New Milford, North Arlington, Northvale, Norwood, Oakland, Old Tappan, Oradell, Palisades Park, Paramus, Park Ridge, Ramsey, Ridgefield, Ridgefield Park, Ridgewood, River Edge, River Vale, Rochelle Park, Rockleigh, Rutherford, Saddle Brook, Saddle River, South Hackensack, Teaneck, Tenafly, Teterboro, Upper Saddle River, Waldwick, Wallington, Washington Township, Westwood, Woodcliff Lake, Wood-Ridge and Wyckoff.
What is the average cost of a porta potty?
You may be wondering "how much does a porta potty rental cost near me?" This is a good question to ask because an idea of port o potty rentals cost can help you make the best deal with the right portable toilet companies. So, before requesting a restroom trailer rental in Bergen, NJ, it's important to know how much you can expect to pay. The national average cost to rent a porta potty in Bergen, NJ, and other states for a month is about $175 to $500. However, this price varies significantly depending on certain factors, such as the duration of your event and the number of guests that are expected to attend. It also depends on the type of portable restroom rental whether they are cheap or fancy portable toilets. You can use our Event Calculator or Construction Calculator to determine how many porta john rentals units you need, which will help give you a better idea of the average cost of porta potty rental for the timeframe you need.
How do you winterize a portable toilet?
When you need a portable toilet rental in Bergen County in the cold weather, you'll need to have your toilet properly winterized. The winterization process involves a few simple steps that can stop the toilet water from freezing over in cold temperatures. First, it's a good idea to pack sandbags around the base of the outdoor toilet rentals to keep high winds from freezing over the water. In addition, small space heaters can play a key role in regulating the temperature of your outdoor toilet rental around the base of the unit.
How often does a porta potty need to be emptied?
A portable toilet john needs to be emptied on a regular basis to keep it smelling and looking fresh and clean. At John To Go, we stop by your portable toilet cabin or trailer at least once a week to check on the level of toilet water and to ensure that there are no unusual smells coming from the mobile toilet rental unit. As part of our regular port o potty rental services, we also empty out the portable toilet as needed to keep it properly sanitized for all of your guests.

(305) 722-5149
AREAS WE SERVICE IN BERGEN COUNTY, NEW JERSEY:
HEAR FROM OUR CUSTOMERS:
Maria Cutruzzula
Special Events, March 04, 2018
Great company with competitive pricing and clean units. Love the purple color on the outside. Very friendly staff. We used them for a backyard party and will continue to use this company for any future outdoor parties we have.
Renee K
Special Events, March 01, 2018
Services were economical for my budget. There were no issues or problems. Thank u!
Abraham Taub
Special Events, February 15, 2018
Great customer service! We used these John to Go porta-potties for several events in the city, and I was impressed with the cleanliness of the units and friendliness of the staff. Would highly recommend them.
Porta Potties Near Me
When you're researching "porta potties near me," John To Go stands out as the go-to solution for all your portable restroom requirements. We understand that the need for a clean and reliable portable toilet service extends beyond just providing the unit itself.
That's why we focus on offering a comprehensive service package that takes care of all your needs, from the moment you first contact us to the time we complete the pickup. Our diverse range of portable toilet options ensures that we have something to suit every need and budget. With John To Go, you're not just renting a portable restroom—you're investing in a hassle-free experience that covers all the bases.