Are you planning an outdoor event in New Jersey like a graduation party, birthday bash or outdoor concert? Are you arranging another occasion where you'll need to find porta johns near you to cover the event?
To make your guests comfortable, it's essential to provide them with porta potties so that they can quickly answer to mother nature's call. John To Go offers porta potty rental near New Jersey, with premium portable toilets that are updated and clean. With all of the planning you do for these events, be sure to have porta potties on hand; they'll ensure everyone has what they need when they need it.
With John To Go, you can focus on the big picture and leave the bathroom rental in NJ worries to us. We specialize in helping you find a porta a potty near you that meets your needs. We are always up-to-date with our sanitary practices for your guests, so that they feel welcome at your event, and feel comfortable with the safety and hygiene of your porta potty rentals. This is why John to Go is the best place in New Jersey to rent port o potties. No matter where in the state you are, we'll cover your needs with porta johns near you. From Union County to Essex County to Monmouth County and beyond, securing a porta potty for your next event will be a cinch.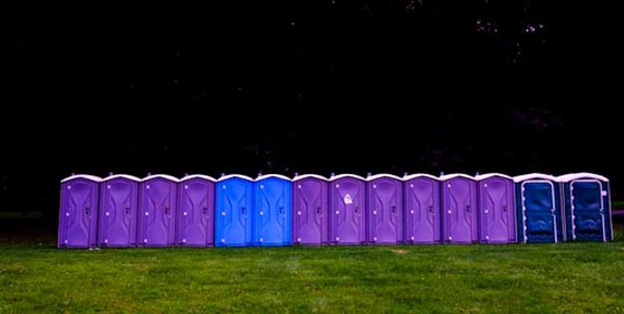 Find A Porta Potty Rental Near You in New Jersey
John To Go Inc is the premier provider of portable restrooms for your event needs. When you need porta johns near you, finding the correct bathroom for your needs is super simple with our state-of-the-art quote and booking system. We have just about any port o john rentals imaginable without needing to worry about getting in touch with a representative, long hold times, and endless email exchanges back and forth.
Simply find the portable rental toilet in NJ of your choice, select the date/s of your event, and the number of portable toilet units you'll need. Enter the delivery address for the porta a potty near you, and you'll immediately get a quote detailing the cost for event bathroom rentals. At that point, you can feel free to add the bathroom rentals for events to your cart, put in your payment information, and simply check out. Viola! You're all done; your porta bathroom rental has been reserved for your event. On or before the day of your event, the portable potties will be delivered to your door! (And yes, we offer porta potty rental same-day services if needed.)
If you have a hard time with the automated system, have no fear. John To Go's sales reps are happy to assist you in other ways. You can chat with the customer service representatives 24 hours a day to get answers to your questions, quotes for your preferred portable bathroom rentals in NJ, and bookings for your event. For specific questions pertaining to renting a porta a potty near you, you can also reach out to our team in New Jersey, or request a call back at your convenience.
To sum it up, when you need a quick solution to your 'porta johns near me' predicament, the process will be simpler and smoother than apple pie — and you'll get New Jersey porta potty rental arrangements checked off your event list quickly! We're here to service your needs, so feel free to reach out if needed.
Why Use John To Go for Your Porta Potty NJ Needs?
When you're on the hunt for a porta-potty near me for rent, look no further than John To Go. But why?
John To Go Inc offers an easy, hassle-free experience no matter what kind of New Jersey porta potty rental you're looking for - from premium quality ones to ADA disabled models explicitly designed for people who require special accommodations for their physical needs. We offer short-term, same-day porta potty rental units or long-term portable restrooms in NJ/NY areas
So whether it's keeping guests happy at weddings or ensuring that people feel comfortable during large gatherings like concerts, rallies, campaigns, and the like, John to Go is here to help you rent a mobile toilet in New Jersey.
Long-Term Porta Potty Rentals
Planning a short term event is pretty simple. You place your order for porta potty rental near New Jersey, get the portable restroom toilets delivered, enjoy them at the event, and then watch them disappear right after the event.
What if you need the portable rental toilets for a longer amount of time? Such as, at a construction site. Whether you're solely in need of a long-term port a jon rental or want to add portable washroom rentals to the mix, the process can and should still be simple enough.
You'll need to be proactive to make sure that everything runs smoothly. You'll also want to make sure that the company you rent the portable potties from are conscientious, provide stellar customer service, and are readily available.
In that case, your New Jersey porta potty rental unit should be cleaned often. Just how often depends on the number of users, and conditions. Regardless, waste from port-o-johns should be well disposed of promptly. Make sure that the company providing portable restrooms in NJ can accommodate your need for regular servicing of the port a potty near you in that way.
Contact John To Go today, and we'll help figure out precisely what it will cost you to rent and service your long-term portable bathroom rental in NJ, whether near Passaic, Bergen, or beyond.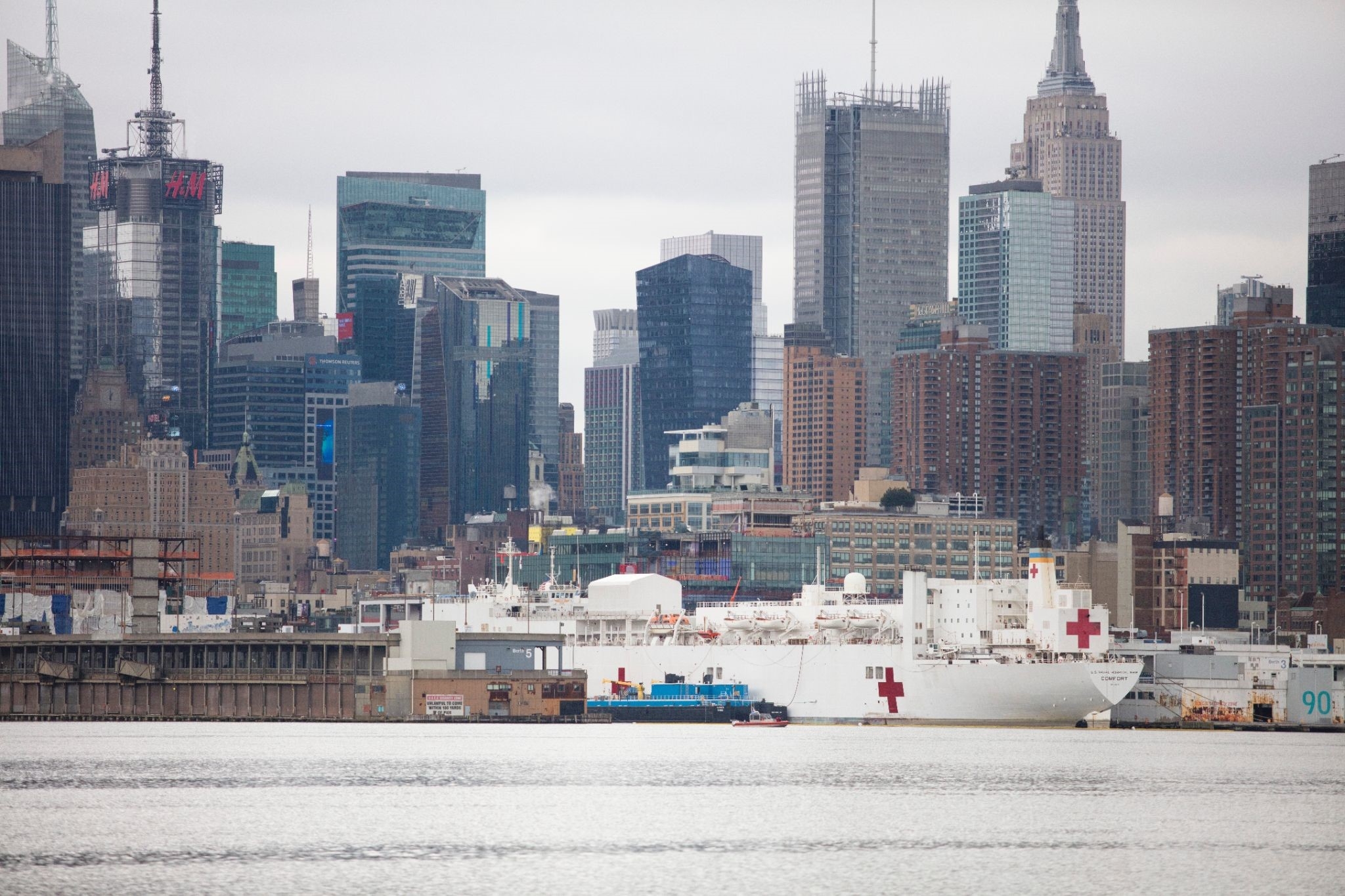 Competitive Pricing
When you're on the hunt for portable bathroom trailer rentals near me, one thing that is always considered is pricing. Well, here at John To Go Inc., it is our mission to provide you with competitive porta potty rental rates and services in and around New Jersey. Whether it's a wedding, birthday party, or corporate event, John To Go will always have your back!
We offer competitive prices on all of our NJ porta potty rental units that are affordable for everyone. But we also care about our customers and provide them excellent customer service before and after their porta potty rentals. We understand what events mean to people so let us help make yours successful with porta johns near you!
We Value Your Patronage
John To Go Inc is an easy and affordable way to take care of your portable toilet needs in New Jersey. Whether you need single or multiple portajohn rentals for the day, or long-term, we have it. We provide exceptional customer service from beginning to end, with our team guiding you through the perfect porta-john rental selection process and offering expert advice on what size event will work best based on guest count.
Once booked, John To Go remains committed by providing 24/7 customer support for all of your portapotty rental in NJ needs. No matter how small or big your next event in New Jersey is, the Johns Portable Toilets team is here for you every step of the way, ensuring that your porta a potty near you meets, and even exceeds, your expectations!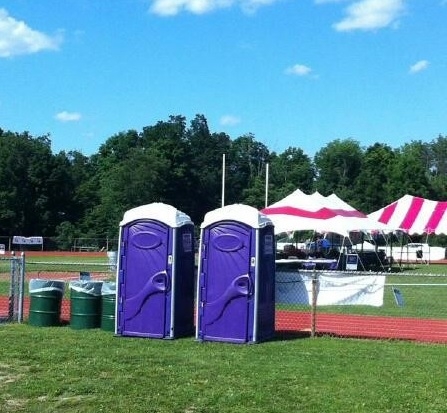 Things to Know About Renting a Port o Potty in New Jersey
How Many Port o Potties Do I Need?
When you're looking to rent a porta potty in NJ, one of the most important considerations is how many you will need. While having a porta john bathroom is very convenient, not having enough can cause guests to feel uncomfortable and take a toll on the cleanliness of the bathroom. John To Go is there to help you figure out how many porta potties you will need so no one is left uncomfortable.
Keeping Your Porta Potty Clean
t's not enough to simply search for "porta pottys near me." You need to make sure the company you're using is up to par with cleanliness standards. But don't think you need to look for a separate "portable potty cleaning service near me," too. John To Go will help you every step of the way, including cleaning.John to Go will schedule maintenance for your restroom trailer rental in NJ to meet your needs. We have service trucks all over New Jersey that service our portable toilets. Maintenance services will include cleaning, checking for adequate water levels and restocking toilet paper and air fresheners in all of your port o john rentals.
John To Go will also take care of the dirty waste removal and sanitization of the portable toilets in NJ. So rest assured, John To Go will keep your portable bathroom clean and well.
CHOOSE FROM OUR EXTENSIVE SELECTION OF PORTA POTTY RENTALS
FAQs About Porta Potty Rentals in New Jersey
Can Porta Potties be Used Indoors?
Not everyone is looking for outdoor toilet rentals near me. What about those that want an indoor porta potty rental in NJ?While no laws prohibit using a porta john rental in NJ for indoor locations, keep in mind that porta potties do release gasses as they fill up. Therefore, it is much better to place them outdoors, where there will be empty space around them to remove the gasses.
How Many Porta Potties Do I Need for My Event?
So you're looking for a port a potty rental NJ/NY, and stumbled across John To Go. You know we can provide you with top-notch customer service and relatively cheap porta potty rental services. You're almost sold, but then it dawns on you - how many porta a john rental units do you actually need? The amount of portable toilet john units needed for an outdoor event will change based on the number of guests you expect. Having four portajon rental units for every one hundred people expected is a good number to shoot for. You also can't go wrong with adding a couple of extra units just to be safe. No one likes having to wait in line when they need to use the bathroom!
Health and safety are a top priority for people in this day and age - even those searching for a porta a potty rental near me. That said, you're likely pondering - is a rent a jon bad for your health?
Porta johns rental units have a terrible reputation for being a haven for bacteria and other germs. John To Go wants you to know it is perfectly safe to use porta potties, especially the John To Go porta potty units. We will ensure your porta potty rentals in NJ are cleaned and sanitized each week. We will also refill sanitizers to keep you feeling confident in the cleanliness of our potty bathroom rental services.
How to Keep Portable Toilets from Freezing in Cold Weather?
As any resident of the Northeast knows, it can get frigid in New Jersey during the winter. When you're searching for a porta potty rental NJ/NY, you need to find a company that can provide a porta jon rental that won't succumb to the icy cold temperatures. John To Go is ready for the winter by adding antifreeze into the portable toilet chemicals. Adding antifreeze will ensure the water doesn't freeze and your port a potty rental in NJ is kept in working condition.
Do Porta Potty Rentals Include Sinks?
Your search for "porta potties rentals near me" might not be enough. What if you're looking for a potty rental near me that includes extras for hygiene, such as sinks? At John To Go, we offer a wide range of services, making it easy to rent a porta potty near New Jersey and so much more. For example, our Ambassador Flush Deluxe has a sink with running water. The restroom trailers have flushable toilets and multiple sinks as well. These units can be hooked up to an existing water supply or connected to a tank of water. If you don't need a potty john rental this large, consider adding one of our hand washing stations to your rental. The handwashing at a time will offer up to 200 hand washings and perfectly complement any porta potty.
How Often Should a Porta Potty Be Cleaned?
A good rule of thumb when cleaning a portable porta potty rental is once a week. This is often enough to ensure no strong odor and properly sanitized surfaces. John To Go will clean your porta potty rental once a week by emptying the waste, restocking sanitizer and toilet paper as well as sanitizing all the surfaces, and refilling the air fresheners.
How are Porta Potties Emptied?
When you're looking for a port a john rental in NJ, the last thing on your mind is how they're emptied. Well, while it's not fun to think about, you will be happy to know that port o potty rental in NJ from John To Go is emptied weekly. The process consists of attaching a hose to the tank of the porta-potty. The waste is then suctioned out into a truck, where it is then taken to be disposed of properly.
Ready to Book Your Porta Potty?
Put an end to your "portajohn near me" hunt and contact us today. Use our super-simple booking system, chat with us online, contact us via our website, or call us at 845.362.2300 to book a porta potty rental in New Jersey for your next event. We'll ensure that your NJ toilet rental is a positive and simplified process. and that you get the best porta potty rental in NJ prices every time!

(305) 722-5149
AREAS WE SERVICE IN NEW JERSEY:
Atlantic County
Bayonne
Bergen County
Bloomfield
Brick
Bridgewater
Burlington County
Camden
Camden County
Cape May County
Cherry Hill
Clifton
Cumberland County
East Brunswick
East Orange
Edison
Egg Harbor
Elizabeth
Evesham
Franklin township
Gloucester
Gloucester County
Hackensack
Hamilton township
Hoboken
Howell
Hunterdon County
Irvington
Jackson
Jersey City
Lakewood
Linden
Manchester
Mercer County
Middlesex County
Middletown
Monroe township
Morris County
New Brunswick
Newark
North Bergen
Ocean County
Old Bridge
Parsippany-Troy Hills
Passaic
Paterson
Perth Amboy
Piscataway
Plainfield
Salem County
Sayreville
South Brunswick
Sussex County
Toms River
Trenton
Union City
Union township
Vineland
Warren County
Washington township
Wayne
West New York
West Orange
Woodbridge
HEAR FROM OUR CUSTOMERS:
Tom Talamini
Special Event - November 10, 2020
5 STAR SERVICE! The staff were friendly and professional. The delivery was on time as well as the pick-up. Bathroom trailer we rented was spotless, smelled nice and was fully stocked with extra paper towels, toilet paper and soap. Bathrooms were nicer than my house bathrooms. Wanted to keep the trailer. All my guests were in AWE of the quality of the bathrooms. Highly recommended.
Joanne De Simone
Special Event - November 06, 2020
This company has the absolute best customer service I've ever had the pleasure of experiencing. They are friendly and super responsive. Just a pleasure to do business with. I can't wait to use their services for my next event!
David Collado Bronx NYC
Special Events, August 15, 2018
Been using John to Go services for the past 10 (+) years for our annual block party celebration in my neighborhood, they are friendly, professional, their products are always clean, reliable and operate as described. Their prices also cannot be beat. I plan to continue using them for many many more years and have also recommended to friends and family. Very Happy Customer, Bronx NYC
Porta Potty Rentals Near You

Find out where to rent portable toilets