Renting a Porta Potty In West Palm Beach County
West Palm Beach County has a rich, cultural history and is home to popular industrial, shopping and entertainment centers. Cold and icy weather conditions of the Northern states are foreign in West Palm Beach, allowing for many outdoor activities and events all year round. Fair weather and summer seasons alike mean lots of life on the boardwalk, full seating at outdoor eateries, concerts under the stars, festive outdoor carnivals, lots of state parks and gardens.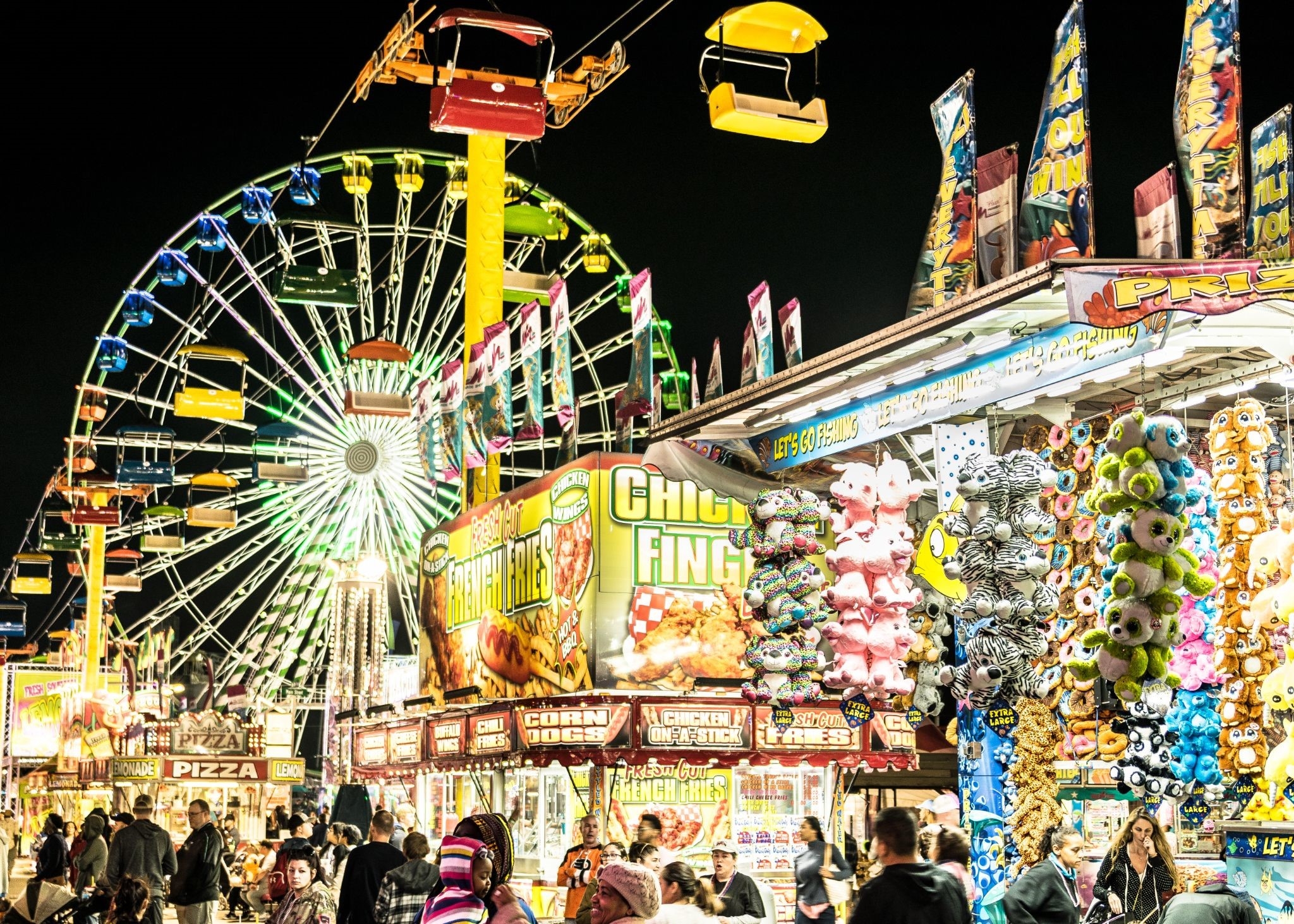 With mostly fair-weather conditions year round, construction, renovation, and outdoor refurbishing are a constant in West Palm Beach.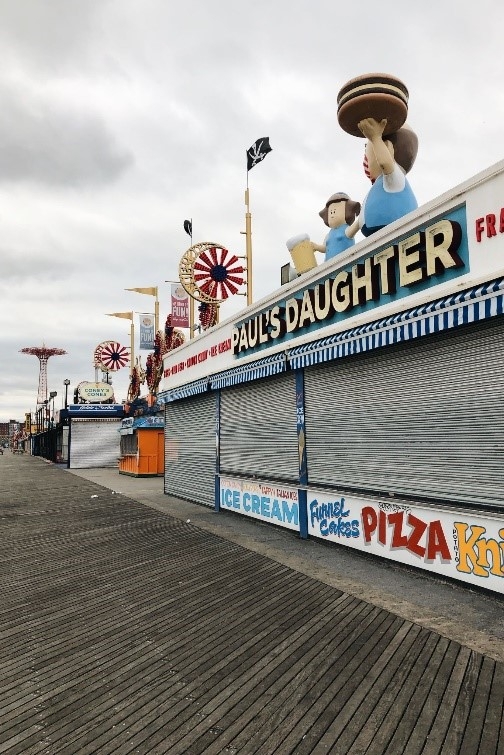 While enjoying the many available outdoor recreational activities is high up on the list of residents, winter birds, and tourists alike, hosting the crowds takes quite a bit of planning.
John to Go is a porta potty rental provider, with a location in West Palm Beach County, Florida that takes a large part of the planning load off you. With a large range of mobile toilets in New York, New Jersey, and Florida, and hundreds of corporate, industrial, and residential consumers, John To Go has the know-how to service your event in a smooth, professional manner with a seamless process for renting a porta potty near West Palm County. John to Go is a WBENC-certified business, as well!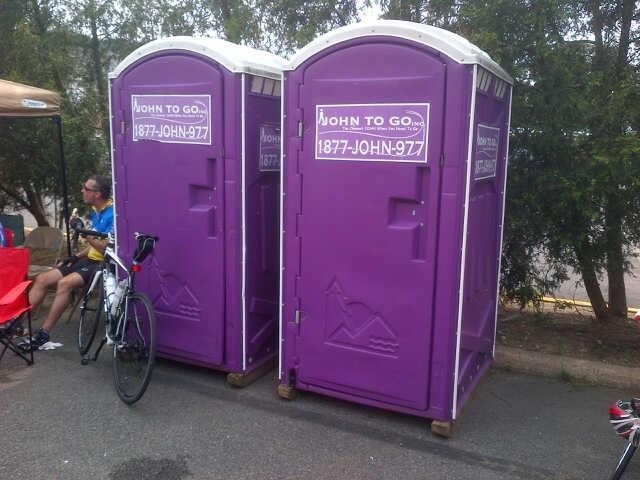 Porta Potty Rental Types in West Palm Beach
While porta potties serve a very basic need, when you're looking for a porta potty near West Palm County, the choices in mobile toilet rentals are anything but basic. At John To Go, you'll find a large range of choices in porta potty rentals.
When you're looking into port a john rental near West Palm County, we have many options for your consideration. There are simple toilet units for everyday use at construction sites, basic units for simple events, larger flush units that provide more space for changing tables, wheelchair-accessible units, and many more options in between.
If the bathroom rental unit you choose doesn't come with a sink, you can add a handwashing station or sanitizer to your order, and John To Go will place it next to your toilet rental unit to ensure that guests maintain hand cleanliness.
If you'd like to upgrade beyond a basic toilet rental, we have portable restroom trailer options that surpass any fancy porta potty near West Palm County. These restroom trailers can be completely temperature controlled and are equipped with up to 10 fully-enclosed luxurious bathrooms that include sinks, counters, and high-end decor.
When you're looking into port a potty rental near West Palm County with John To Go, you can be sure that your servicing will be done on time and with attention to detail. Each toilet, regardless of size, will be well-stocked with toilet paper and other basic amenities. Your mobile toilet rental will also be serviced on a weekly basis. This includes emptying the waste tank, cleaning the toilet units, and replenishing supplies. If you have a large crowd, and you need more frequent servicing, specify your preferred servicing schedule when you reserve your port a john rental near West Palm County, and we can accommodate that as well.
John To Go also provides shower trailer rentals for appropriate events. At pool parties, sporting matches, college competitions, and other outdoor events in the Sunny State's humid weather, shower trailers are a most welcome sight.
ADA Compliant Porta Potty Rentals in West Palm County
The Americans with Disabilities Act ensures that people of differing abilities have the same access to resources as everyone else.
For this reason, ADA-compliant porta potties ensure that your event offers accessibility to restrooms for those in wheelchairs or with walkers.
Parents with children often prefer these larger bathrooms that can have changing stations added to them. Including a ADA compliant porta potty near West Palm County in your rental will accommodate those in need of these features.
Some events held for the public must have these facilities available to comply with local codes and ordinances. When you go for a port a potty rental near West Palm County, John to Go can provide these options for you, with all the same upgrades and add-on features as standard porta potties.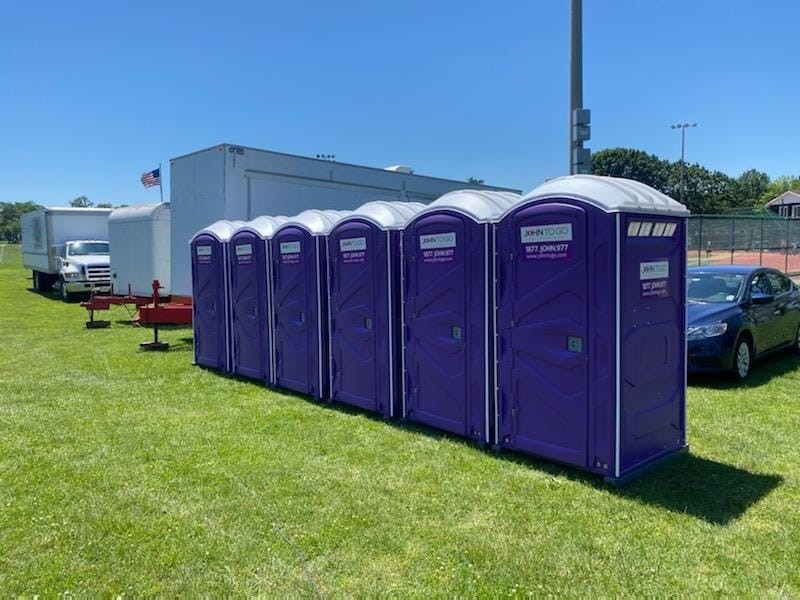 Keeping the Portable Toilet John Clean and Maintained
If you have a multi-day event or a work project that could be months long, it's natural to wonder who is going to maintain the porta potties. At John to Go, we include weekly cleaning with each porta potty rental, and you can request additional cleaning as well. Other extras you can rent with your mobile toilet rental include a door lock, light, insurance for each porta potty you rent in West Palm Beach, and some others amenities.
John to Go replaces all their porta potty units every two years. This ensures that when you rent a porta potty near West Palm County, your unit will always look nice, smell nice, and function properly.
This will ensure that your guests are never afraid to come to your events, knowing that restrooms will always be available and clean. Face it, we've all heard horror stories about events and the lines at the restrooms.
It ruins the experience for people when they have to stand in line. It also fills porta potties faster than expected. John to Go can help ensure that these problems don't arise at your event when you utilize John To Go's port a potty rental near West Palm County.
Ask Questions About your Rental Porta John Needs
There are a few factors that should be taken into consideration before you rent a porta potty in or near West Palm County. ADA compliance, the size of the venue, and the people you expect, are some important considerations.
We are here to answer your questions by phone, email, or feel free to take advantage of the live chat feature on our website. Real live chat agents are prepared to assist you 24/7 with any questions or information related to your port a john rental near West Palm County.
Our website even has an event unit calculator that can help you estimate the number of portable potty units that you'll need for your event if you've got the number of expected guests handy.
What about regulations for port a potty rental near West Palm County? John to Go understands the codes and compliance issues for your area because that's their home turf. They will steer you to the units you need to meet compliance standards for the event you are planning, so there are no hiccups when you rent a porta potty near West Palm County.
Where We Service Porta Potty Rentals
John to Go has been servicing the tri-state area as one of the big guys since 2004. We've always provided that big-company service while still maintaining that same small-company charm. We have great relationships with our customers, and take pride in providing excellence every step of the way. If you have questions or are seeking specific information about port a potty rental near West Palm County, we can gladly assist you. Our guarantee- you'll be highly satisfied with your experience with our porta potty near West Palm County!
How Many Porta Potties Will You Need at Your Event?
People don't want to be stuck standing in line for thirty minutes at an hour-long concert. This ruins the experience, and it transfers into bad reviews for your event. No one wants that! John to Go has a simple online calculator available to help you accurately determine the number of units for your event. This makes it simple and easy to determine the right number of porta potties you need for any event or venue that needs a porta potty near West Palm County.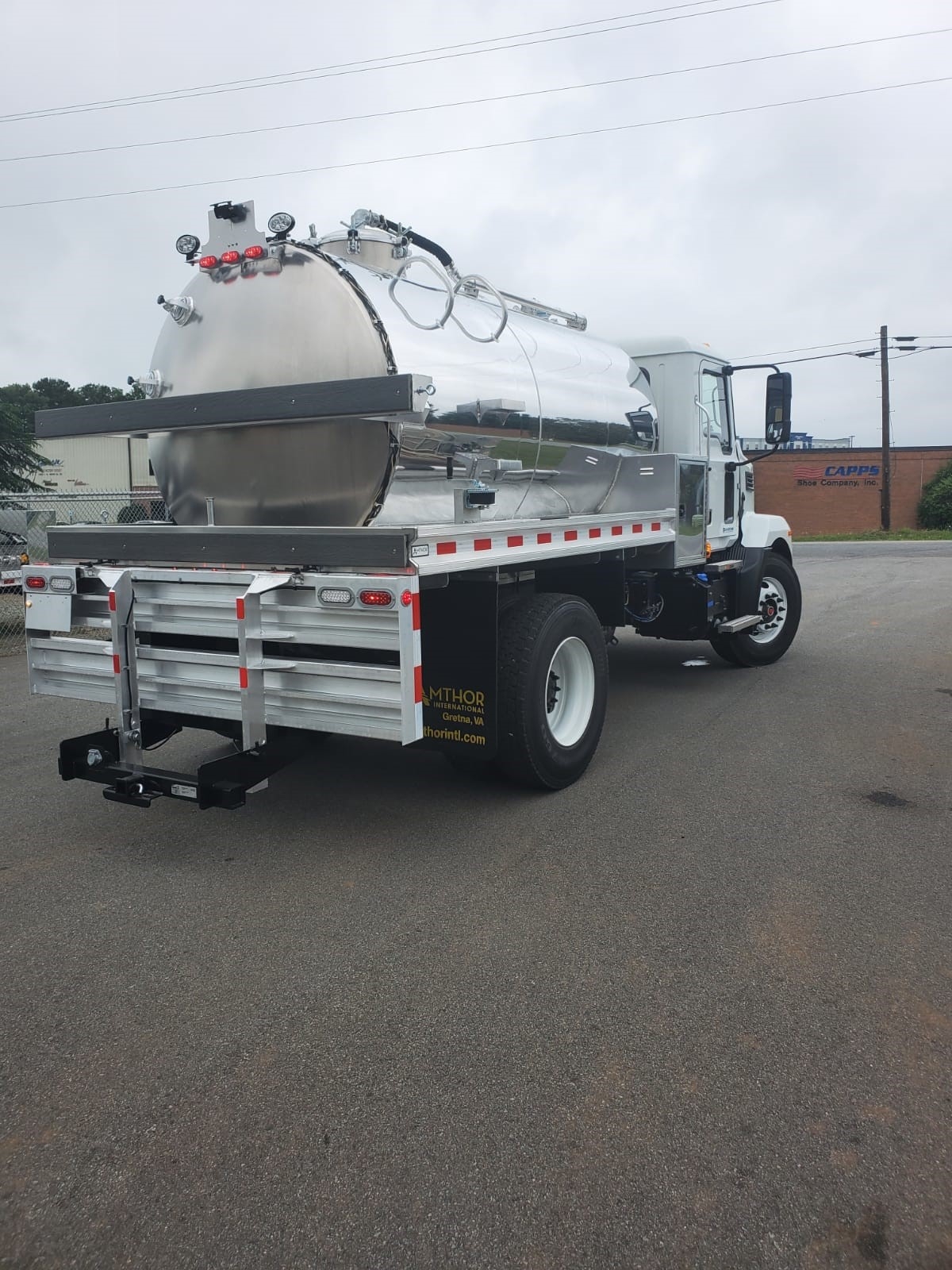 CHOOSE FROM OUR EXTENSIVE SELECTION OF PORTA POTTY RENTALS
Servicing Porta Potties in West Palm County Area
No one wants to use a nasty porta potty. It can be the one thing that people remember about your event.
Yes, I went to the concert last weekend, and I spent an hour in line for the porta potty. When I got to it, it was filthy, smelled awful, and I missed half the show. I'll never go again.
Don't let that be the experience of your event-goers! Whether you choose a standard or fancy porta potty near West Palm County, we guarantee to provide a positive experience for your guests.
John to Go provides top service in the West Palm County area: We don't rest until we're certain that you're happy. We'll answer all of your questions and take excellent care of you and your guests. Don't hesitate to give us a call at 305.722.5149 or reach out via our contact form.
Check if your dates are available for your preferred porta potty near West Palm County, get a free price quote, or lock in your desired units on our super-simple quote and booking system. All you need to do is put in your zip code, select the units of your choice, fill in the date of your event, and you get a price quote with an option to book your choice of toilet rental units immediately or save your selection for a later time.
Rent From the Best Porta Potty Rental Company in West Palm County Area
When you choose the best provider for a porta potty near West Palm County, with the best reviews, you can relax. You are free to focus on other aspects of planning. Event planning is difficult. People who handle event planning or project management will tell you that details are crucial. The more things that can be placed in the hands of experts, the better.
While restroom rental units is just one detail, it's a big detail. We've already established that there are many considerations when it comes to port a potty rental near West Palm County - whether it's compliance issues, possible hazardous materials issues with moving human waste, or basic human needs.
People need to use the restroom. Some people with specific medical conditions can't wait in a long line. They'll leave the event or worse, choose not to go in the first place.
Those who go will be more than happy to leave you a poor review if their porta potty experience is bad. People will file ADA complaints if their needs are not met, as well.
Be free to focus on security, venue, ticket sales, and leave all aspects of your port a potty rental near West Palm County up to John to Go..

(305) 722-5149
AREAS WE SERVICE IN WEST PALM BEACH COUNTY:
Atlantis
Boca Raton
Boynton Beach
Greenacres
Haverhill
Jupiter
Lake Clarke Shores
Lake Worth Beach
Lantana
Loxahatchee
Mangonia Park
North Palm Beach
Palm Beach
Palm Beach Gardens
Palm Springs
Riviera Beach
Royal Palm Beach
Wellington
HEAR FROM OUR CUSTOMERS:
Tom Talamini
Special Event - November 10, 2020
5 STAR SERVICE! The staff were friendly and professional. The delivery was on time as well as the pick-up. Bathroom trailer we rented was spotless, smelled nice and was fully stocked with extra paper towels, toilet paper and soap. Bathrooms were nicer than my house bathrooms. Wanted to keep the trailer. All my guests were in AWE of the quality of the bathrooms. Highly recommended.
Joanne De Simone
Special Event - November 06, 2020
This company has the absolute best customer service I've ever had the pleasure of experiencing. They are friendly and super responsive. Just a pleasure to do business with. I can't wait to use their services for my next event!
David Collado Bronx NYC
Special Events, August 15, 2018
Been using John to Go services for the past 10 (+) years for our annual block party celebration in my neighborhood, they are friendly, professional, their products are always clean, reliable and operate as described. Their prices also cannot be beat. I plan to continue using them for many many more years and have also recommended to friends and family. Very Happy Customer, Bronx NYC
Porta Potty Rentals Near You

Find out where to rent portable toilets