Charlotte County, home to Charlotte Harbor, can be an excellent place to host outdoor events. It's a smart choice, with beautiful weather, plenty of sights, and tourists everywhere. However, when hosting events in Charlotte County, FL, you may not have restrooms available for your patrons. So, when nature calls, where can your patrons go? One way is through our porta john rental near Charlotte County services.
We are John To Go, a one-stop-shop for Charlotte County porta potty rental and other outdoor bathroom services, including showers. We offer the latest in modern portable restrooms. Gone are the poorly-ventilated, gross porta potties of the past. Instead, when you rent a porta potty near Charlotte County with John To Go, you can count on care, comfort, and convenience.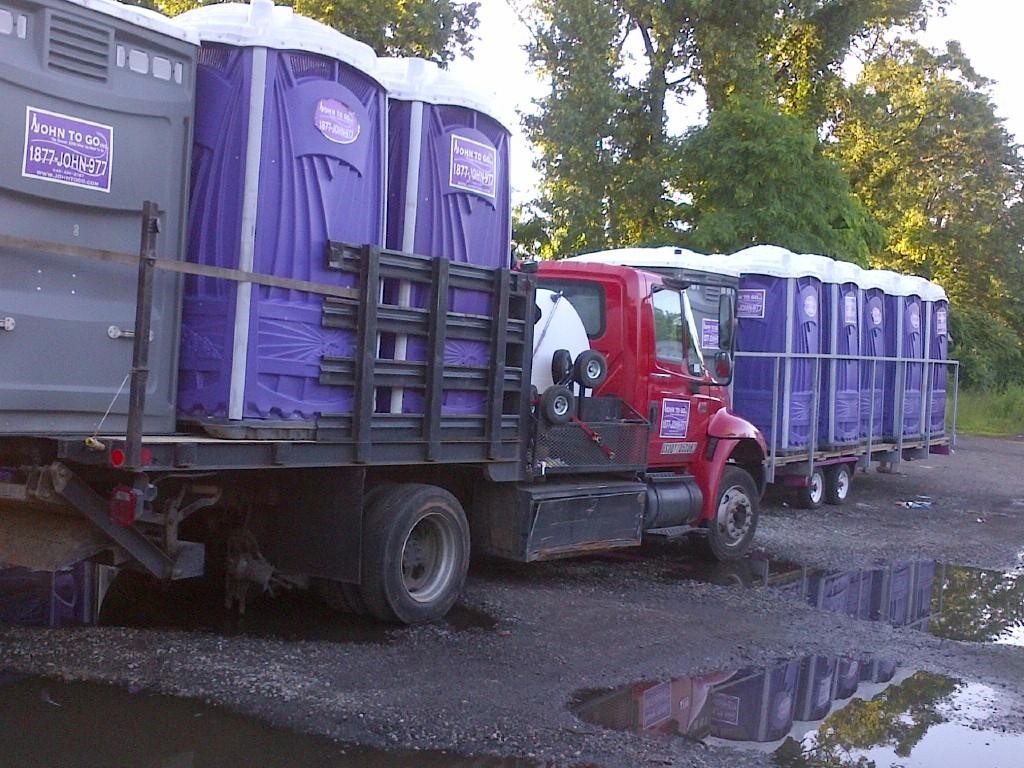 Hassle-Free Portable Bathroom Near Charlotte County
You don't have to worry about jumping through hoops for port o potty rental in Charlotte County. Other services complicate booking, offer few units, and charge too much. In order to streamline the process when you need to rent a porta potty near Charlotte County, John To Go does things a little differently than the competition. John To Go does things a little differently than the competition.
Booking online is easy. Not only that, but you can select from various units to cater to your guests. For example, you can choose ADA handicapped units for disabled guests. In addition, to avoid the spread of viruses, you can rent sanitizer stands, handwash stations and rent premium bathrooms with cleanliness in mind.
Visit our website and see how easy Charlotte County porta potty rental can be.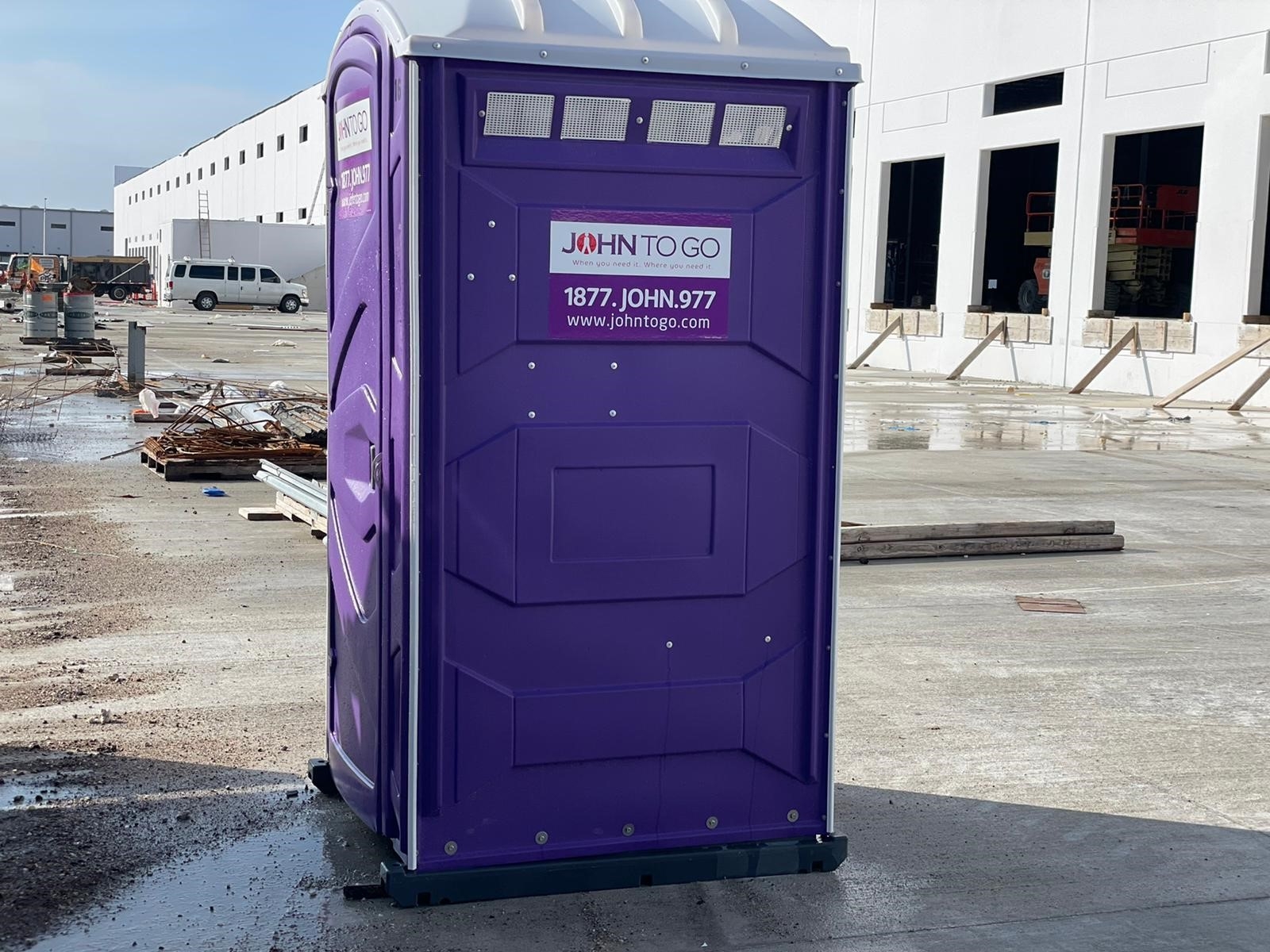 John To Go Provides Various Portable Bathroom Units in Charlotte County
At John To Go, we understand that different events and job sites have different needs, which is why we offer a diverse range of portable bathroom units specifically designed to meet those various demands. With dozens of units available in the South Florida region, including Charlotte County, you're sure to find the ideal solution for your portable restroom requirements.
ADA-Handicapped Units
Our ADA-Handicapped Units are not only compliant with the Americans with Disabilities Act but also offer spacious interiors to ensure ease of mobility. These units are an essential feature of any inclusive event or job site, making them a popular choice
Sanitizer Stands
In times when hygiene is paramount, our sanitizer stands provide an effective and convenient way to keep hands clean. Ideal for large gatherings or busy job sites, these stands are an excellent addition to any flushable port potty rental near Charlotte County.
Hand Wash Stations
Our hand wash stations go above and beyond basic sanitizer stands by offering a more thorough hand-washing solution, complete with soap and running water. These are often rented alongside our flushable porta potties to offer a comprehensive hygiene solution.
Premium Bathrooms
For those looking for a luxurious restroom experience, our premium bathrooms offer top-of-the-line amenities including flushable toilets, sinks, and even air conditioning. When you're looking for flushable porta potty rental near Charlotte County, these units are the perfect choice that add a touch of luxury to any event or project.
With such a wide range of options, John To Go makes it easy to find the portable restroom solution that best fits your specific needs. Whether it's a small gathering or a large event, you can count on us for reliable and high-quality service.
Why Choose John To Go for Bathroom Rentals?
If you need bathroom rental near Charlotte county, there are many places to go, so why us? We can think of several reasons. These include:
Modern Porta Potty Rental Services
When searching for porta potty rentals near Charlotte County, consider modernized ones. Traditional port a johns use a tank with chemicals to neutralize odors. However, these can still be unsanitary, poorly ventilated, and turn people away. Our premium portable restrooms are well-ventilated, sanitized, and cleaned to perfection. We even provide flushable portable toilets near Charlotte County to make your patrons feel like they're in an indoor bathroom.
No Hassle Rentals
With our website, you can enter your information, including the expected number of units, and see what we have available. So it's easy to view what units are available, and booking ahead of time is a cinch.
Quick and Competitive Quotes
John To Go knows events can be expensive, so why worry about the hassle of porta potty rentals near Charlotte County? Our services can give you a quote instantly. Our quotes have no hidden fees; instead we offer prices that will make you smile.
The porta potty rental cost near Charlotte County can be pricey. However, we work to keep our expenses down and pass the savings to you. Send us your budget, and we can provide a porta potty rental near Charlotte County that will stay within your price.
Delivery is a Breeze
When you're searching "porta potty near me," you want a company that can provide delivery ASAP. Not only can we help deliver your porta potties, but we will help you install them as well. We have dozens of trucks ready to serve you, and we work within your deadlines to deliver, install, and test them before your event.
Schedule Pickup
In addition, you can schedule a pickup when you're done with your porta potty rental near Charlotte County. Talk to us, and we can help you arrange the pickup of your portable toilets for your event.
24/7 Customer Service
We understand that with events, anything can go wrong. The last thing you want when you rent a porta potty near Charlotte County is that your porta potties to stop working during your event. That's why we're here to provide you with quality customer service whenever you need them.
Not only can we help you handle an emergency, but we will help you with any other questions you have. For example, before you put the money down, we can help you if you're curious about how many rental units you will need or assist you with choosing the best package for your situation.
Regular Maintenance
We provide maintenance to ensure that your porta potties are ready to serve your guests. If you have any questions, don't hesitate to contact us, and we will send our team to help you.
Rain or Shine, We Deliver
Some port o potty rentals in Charlotte County will not deliver in the event of bad weather. However, when your event is happening, you may not be able to afford to wait until a sunny day. That is why our delivery services will allow you to schedule pickup in any type of weather.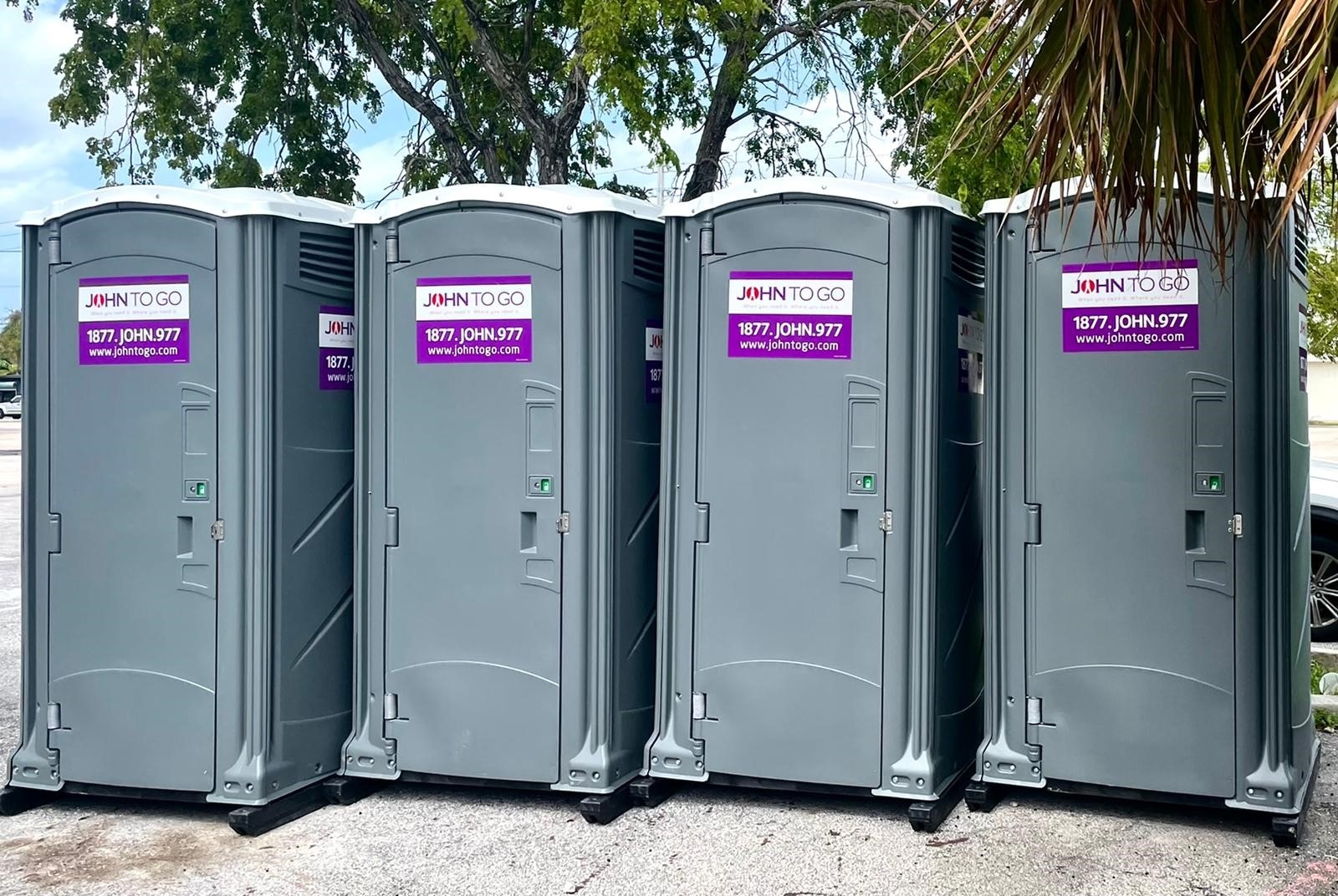 How to Make The Rental Process Smoother
With porta potty rental near Charlotte County, FL, there are many factors to consider. So before booking with us, you should ask yourself these questions.
How Long Do I Need The Porta Potties For?
When you rent a porta potty near Charlotte County, figuring out how long your event is can help the rental process go smoother. We provide bathroom rental for events of all lengths, be it a day, week, or for months. Be sure to have the duration of your rental handy.
Type of Event
You may want to go with our basic toilet for a cheaper event, which is your traditional porta potty. However, you may wish to rent a flushable porta potty to avoid turning away your guests for a more premium event.
How Many Port o Potties Do You Need?
Nothing is worse for your guests than having to use the restroom, only for there to be a long line to the porta potty. Our porta potty rental near Charlotte County services make it much easier for you. You can list how many guests you expect to attend and how long the event will be and give us more relevant information. We can help you choose the right amount of restrooms needed for your guests.
What About Maintenance?
When you're looking for a portable toilet rental near Charlotte County, you want a service that helps you maintain your toilets. Weekly, we'll help you restore levels, restock your port a potty if needed, and keep it clean.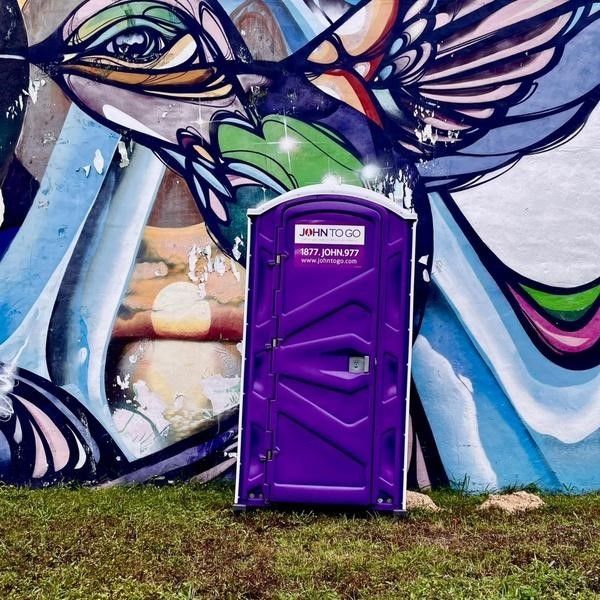 Flushable Porta Potty Rental near Charlotte County
If you're searching for a flushable porta potty rental near Charlotte County, look no further than John To Go. Offering a variety of units that combine functionality with comfort, our flushable porta potties are designed to elevate the portable restroom experience. From construction sites to upscale events, these units offer an array of features to meet all your sanitation needs.
Features of Flushable Porta Potty:
Flushing Toilet: Our flushable porta potties come equipped with a flushing toilet, providing a more sanitary and home-like experience for users.

Interior Lighting: Adequate interior lighting enhances visibility, making the unit more user-friendly, even during nighttime events.

Maximum Ventilation: These units are designed for maximum ventilation to keep the interior fresh and odor-free throughout your event.

Spacious Design: Our flushable porta potties feature a spacious design, offering ample room for comfortable use.

Anti-slip Floor Surface: Safety is paramount, and the anti-slip floor surface ensures that users can move around without the risk of slipping.

Sanitary Seat Deck and Floor Design: Our units feature a sanitary seat deck and floor design for added cleanliness and hygiene.

Translucent Roof for Better Lighting: The translucent roof allows for better natural lighting, enhancing the overall ambiance of the interior space.

Corner Tank for Added Interior Space: The corner tank design optimizes interior space, making the unit more comfortable for users.

Non-splash Urinal: Some units come with or can be ordered together with a non-splash urinal, further contributing to the overall sanitation and hygiene of the portable restroom.
With such comprehensive features, our flushable porta potty rentals near Charlotte County are designed to offer both comfort and functionality, setting a new standard for portable sanitation solutions.
Find the nearest Flushable Porta Potty Rental Services
At John to Go, we make it incredibly easy to find the nearest flushable porta potty rental near Charlotte County, Florida. Our top priority is providing convenience to our customers. Whether you're planning an outdoor event, construction project, or any other occasion, you can rely on us to deliver clean and functional flushable porta potties right to your location. No more worries about restroom facilities; with our services, you'll find the closest and most reliable flushable porta potty rental near you.
High Quality Flushable Porta Potties for any Event
When it comes to quality, John to Go takes pride in offering high-quality flushable porta potties that are suitable for any event. We understand that sanitation and comfort are paramount for your guests or workers. Our flushable porta potties are not only clean but also equipped with modern amenities to enhance the restroom experience. Whether you're hosting a wedding, festival, or construction site, the cleanliness and features of flushable porta potty units ensure that your guests or crew have access to the best restroom facilities available in Charlotte County.
Reliable and Affordable Flushable Porta Potty Rentals near Me
John to Go is your go-to choice for reliable and affordable flushable porta potty rentals near you in Charlotte County, Florida. We believe that quality doesn't have to come at a high cost. Our rental rates are designed to be budget-friendly while maintaining the reliability you need. With our local presence, you can count on timely deliveries and pickups, ensuring that your event or project runs smoothly without breaking the bank. Experience peace of mind with John to Go's affordable and dependable flushable porta potty rentals that are always near you in Charlotte County.
CHOOSE FROM OUR EXTENSIVE SELECTION OF PORTA POTTY RENTALS
FAQs
If you have any questions about our portable toilet rentals in Charlotte County, we have the answers. Here are some of the most frequently asked questions people have asked.
Do Porta Potties Smell?
Porta potties have had a bad reputation for being dirty, primarily due to cheaper units consisting of a small tank that holds waste. The tank uses chemicals to neutralize odors, but they are often not clean enough. However, technology is changing. Our fancy porta potty near Charlotte Country services can provide your business with flushable potties designed to look like an indoor bathroom.
How Do You Dispose of Human Waste from Portable Toilets?
Our workers will pump the waste from the toilet and into the sewage system where it belongs. We follow all laws to dispose of waste correctly and without hassle.
How Often Do You Empty a Porta Potty?
As a rule of thumb, these toilets need emptying weekly. This amount may depend on several factors, including the number of people using it. Our maintenance team will help you unload it weekly and possibly more if you need it.
Is it Bad for Your Health to Use a Porta Potty?
Like any public area, there is a risk of picking up other people's germs. However, we provide sanitizer for our guests and will help you clean the units regularly. Having regular sanitation dramatically reduces the chances of your patrons picking up germs.
What Chemicals Are in a Porta Potty?
The tank of a porta potty tends to use a blue dye to reduce the waste's appearance. In addition, a port a potty uses fragrances to mask any odors or biocides to kill any microbes or bacteria.
How to Winterize a Porta Potty?
With porta potty rental in Charlotte County, you don't have to worry about winter weather. However, in the event of a surprise winter storm, you can use antifreeze chemicals to prevent the tank from freezing and use a portable heater to warm it. We can help you in the event of a winter storm.
How Much Does a Porta Potty Cost for One Day?
We offer competitive rates, but the cost to rent a porta potty near Charlotte County can depend on what type of porta potty you need, how many you need, and when you book it. Visit our port a potty page for some rates.
What is the Best Porta Potty?
The best porta potty is one that provides flushing, roomy space, and the ability to wash your hands after you're finished. Our Oversize Flush Unit is one porta potty that fits all these criteria. But, of course, not all events will need something this fancy.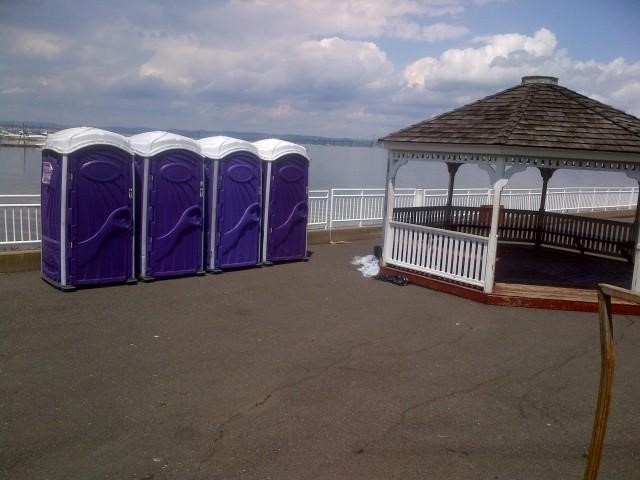 (305) 722-5149
AREAS WE SERVICE IN CHARLOTTE COUNTY:
Charlotte Harbor
Charlotte Park
Cleveland
Englewood
Grove City
Harbour Heights
Manasota Key
Port Charlotte
Punta Gorda
Rotonda
Solana
HEAR FROM OUR CUSTOMERS:
Tom Talamini
Special Event - November 10, 2020
5 STAR SERVICE! The staff were friendly and professional. The delivery was on time as well as the pick-up. Bathroom trailer we rented was spotless, smelled nice and was fully stocked with extra paper towels, toilet paper and soap. Bathrooms were nicer than my house bathrooms. Wanted to keep the trailer. All my guests were in AWE of the quality of the bathrooms. Highly recommended.
Joanne De Simone
Special Event - November 06, 2020
This company has the absolute best customer service I've ever had the pleasure of experiencing. They are friendly and super responsive. Just a pleasure to do business with. I can't wait to use their services for my next event!
David Collado Bronx NYC
Special Events, August 15, 2018
Been using John to Go services for the past 10 (+) years for our annual block party celebration in my neighborhood, they are friendly, professional, their products are always clean, reliable and operate as described. Their prices also cannot be beat. I plan to continue using them for many many more years and have also recommended to friends and family. Very Happy Customer, Bronx NYC
Porta Potties Near Me
When you're researching "porta potties near me," John To Go stands out as the go-to solution for all your portable restroom requirements. We understand that the need for a clean and reliable portable toilet service extends beyond just providing the unit itself.
That's why we focus on offering a comprehensive service package that takes care of all your needs, from the moment you first contact us to the time we complete the pickup. Our diverse range of portable toilet options ensures that we have something to suit every need and budget. With John To Go, you're not just renting a portable restroom—you're investing in a hassle-free experience that covers all the bases.