JTG Security-booth 4×4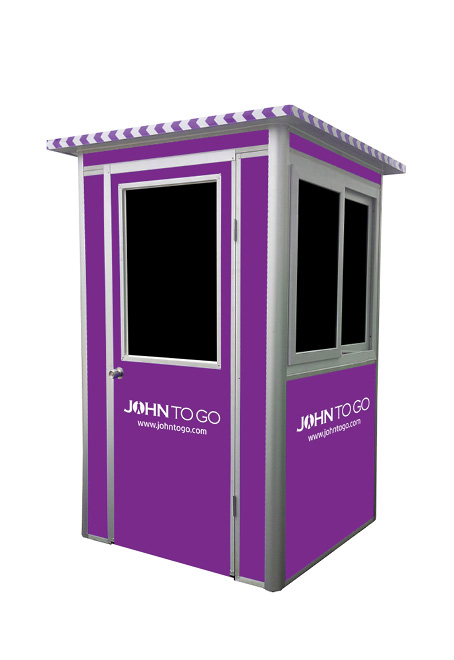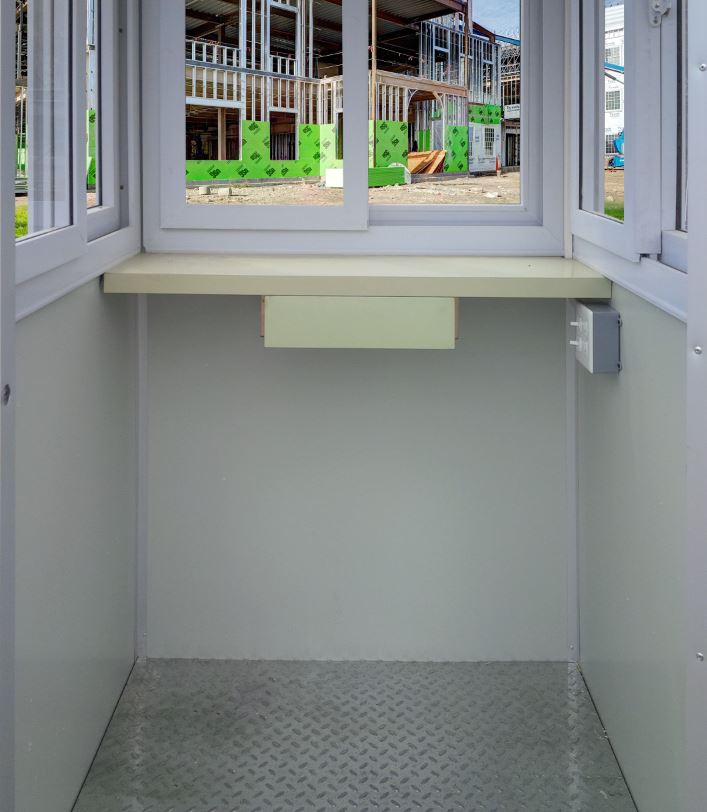 Product Description
Safe. Secure. Convenient. Built from the ground up, we design, manufacture, and assemble our booths, and rent them directly to you - we pass the savings right onto you at remarkably competitive prices.
Features and specifications:
Double layer of durable aluminum panels
Filled with weather-resistant foam insulation
Engineered for maximum natural lighting
Large door opening with window
Full-size 36" tall sliding windows
4" Roof overhang all around
Galvanized diamond floor plate
Solid steel base frame
Spacious interior
Built-in desk with drawer
Doorknob with lock and key
Bright ceiling light for nighttime
Two 110V outlets and light switch
Easily powered with standard extension cord
Forkliftable base frame
Assembled and ready to use
Moderate weight - heavy enough for stability, light enough to relocate as needed.
Please select...
Rental Duration Less Than 5 Days - $599.97 Flat Rate
Rental Duration 1 to 3 months - $599.97 Per Month
Rental Duration 3 Months and Up - $129.99 Per Month
AVAILABLE ADD ONS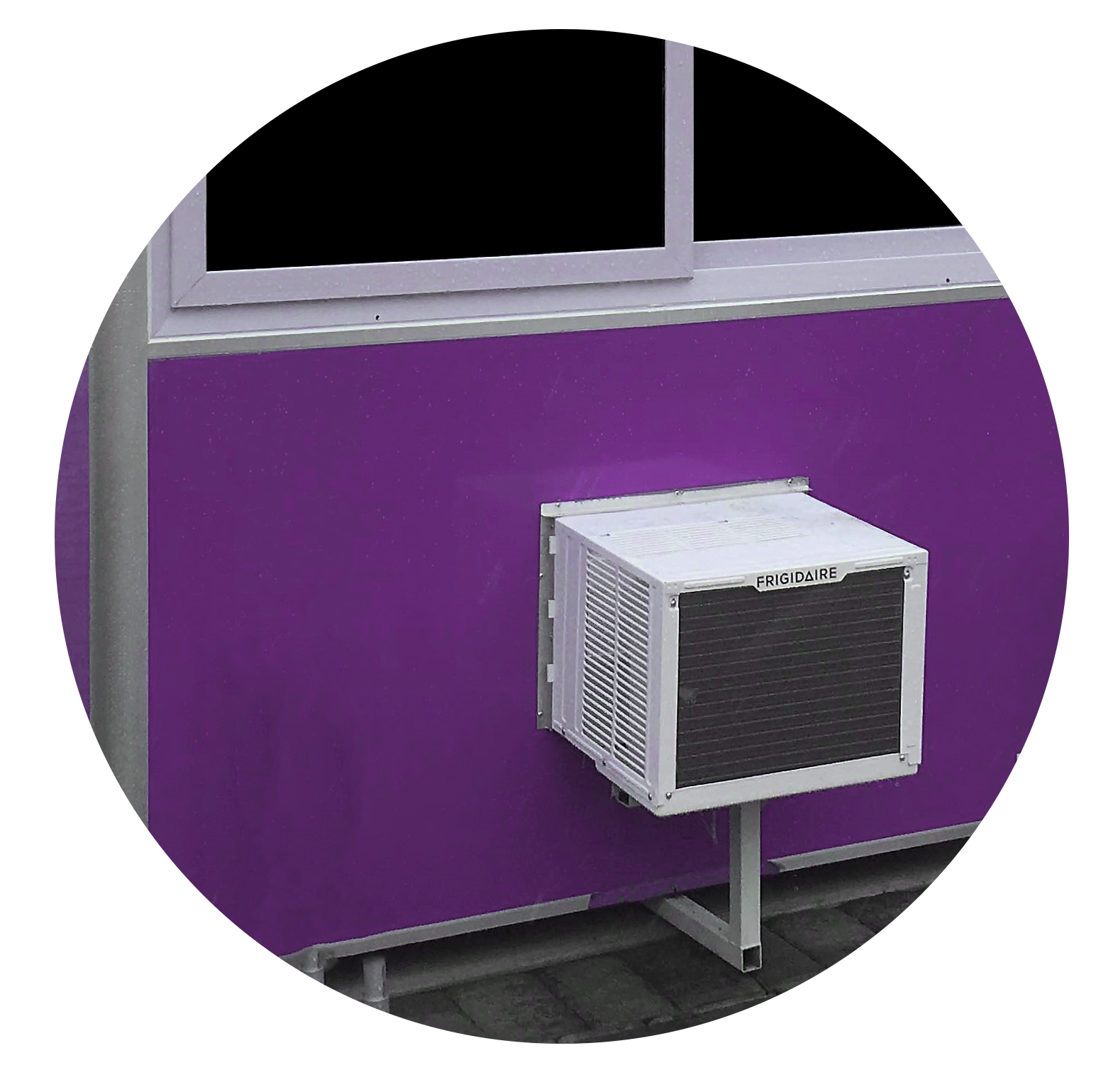 Built-in A/C Unit
Add to order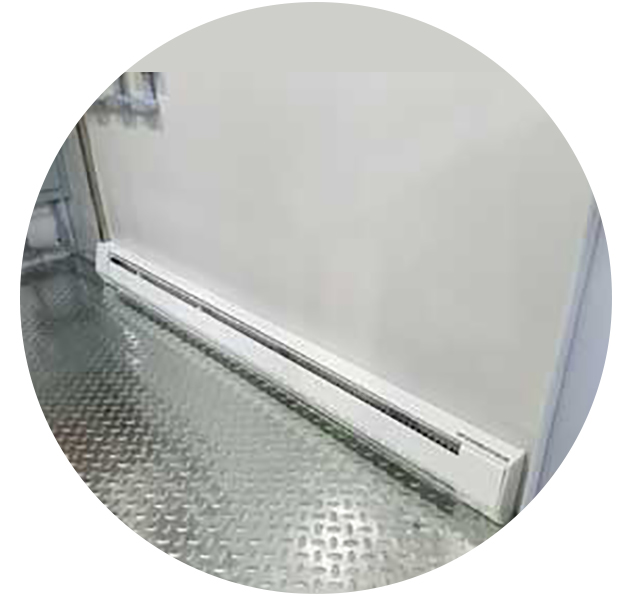 Baseboard Heater
Add to order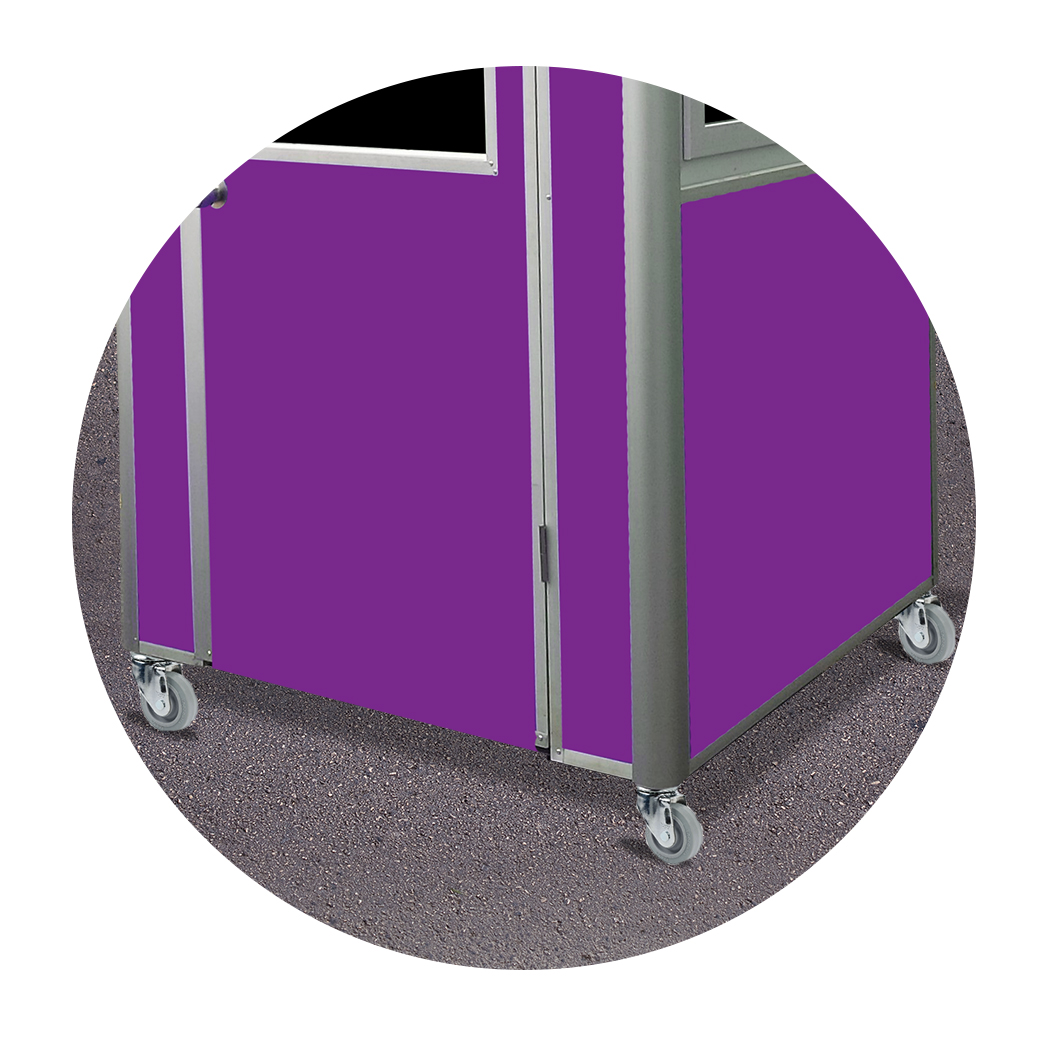 Caster Wheels
Add to order