Dutchess County is a beautiful region with great fun for all, which is why it's nice to know John to Go is highly active in the area, providing superb bathroom rental for all your business's or family's porta potty needs.
At 800 square miles, and with a profusion of scenic sites, significant landmarks and local entertainment, Dutchess County is easily accessible by train or bus for visitors and a source of pride for local inhabitants. Named for Mary of Modena, Duchess of York, the area is rich with New York history dating back to the 17th century! Dutchess County borders the 300-mile long beautiful Hudson River, and is known for its rolling hills, especially in its Hudson Highlands and Taconic Mountains. As for urban centers, Poughkeepsie and Beacon are its claim to fame.
Whether at Mountain Scout Survival school for some rustic activities, Gravity Vault in Poughkeepsie for some rock climbing, Home of Franklin D. Roosevelt National Historic Site in Hyde Park for some FDR history, or Dutchess County Fairgrounds for an agricultural show, the region has great family fun for all. And lots of spots where you may well need a bathroom stop.
As leaders in portable sanitation equipment and provider of cheap porta potty rentals, John to Go offers stellar customer service, high quality products and short response times, making them the go-to option for all your Johnny needs. Finding your portable bathroom rental in NY has never been easier.  Meet the John to Go brand, available for any portable toilet rental in Dutchess County. So next time you are visiting James Baird or Franny Reese for a day out at a gorgeous state park, you know that you will have a quality and sanitized port a potty at your service.
For Any and All Events
With a wide selection of units, John to Go portable toilet rental in Dutchess County offers its consumer base everything from standard potties to luxury ones, from handicapped units to construction-friendly ones for every possible circumstance. Portable toilets are an excellent way to conserve cash for any event. From backyard clown parties to hot dog popup restaurants to park soccer games, John To Goo will help users find cheap porta potty rentals to match their specific needs.
Cheap portable toilet rentals are always in high demand, with everything from makeshift performances to long term building sites requiring these products. Even the occasional high-end event, posh fundraiser or glam wedding requires a way to meet basic restroom needs. And with more and more events being moved outdoors for greater ventilation and protection against virus transmission, portable toilet rental in Dutchess County has never been more pressing.
With a large pool of consumers, John to Go provides a variety of different models which can suit various settings. From Construction Toilets to Restroom Trailers, from Shower Trailers to Fresh Water Systems, from Portable Sinks to Handicap Restrooms to Mobile Flush Toilets, variety is key to the John to Go motto.
At a height of 92 inches and a depth and width of 48 by 46 inches, standard units are quite spacious, while the oversized ones have a depth and width of 61 by 61 inches and a height of 85 inches for events that are a bit more lux. With running water, a full length mirror and purse hooks, this unit offers more pizazz and comfort. Construction sites can benefit from unique options like the Hi-Rise model and the Lift Unit, and any consumer requiring a handicapped unit will find high-quality, 100% ADA compliant models available for their needs, making John to Go the most convenient portable toilet rental in Dutchess County.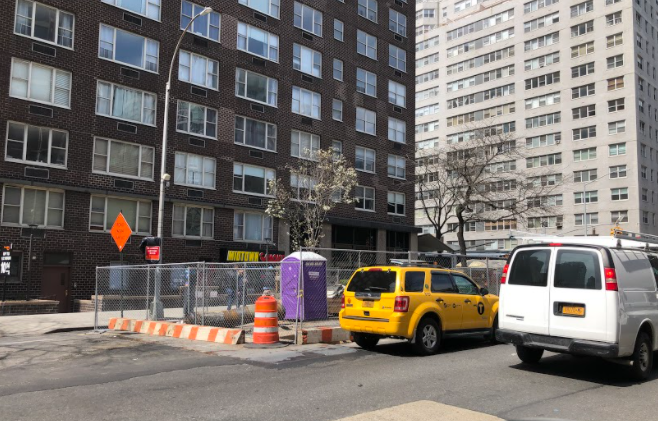 For larger events and venues, John to Go offers restroom trailers with anywhere between two and ten stations per unit. A convenient portable sink unit is also available with 12 stations, mirrors and paper towel dispensers. And just in case anyone's planning a sleepover powwow, there are shower trailers available as well.
Kings of Service
From that initial phone call or online request, John to Go has advanced procedures that kick in immediately, allowing their products to be delivered quickly, even with short notice. Selecting and receiving portable restrooms NY doesn't have to be time consuming or burdensome.
With 36 service trucks and an additional one added four times a year, the company has its many drivers and vehicles at numerous sites so its turnaround time is exceptional. Even snow conditions do not disturb the process. With trained professionals that deliver and service the units, John to Go services their products quickly so that there is no down-time for toilet users — and they have a host of positive reviews to prove it. Portable toilet rental in Dutchess County can boast of an extra dose of professionalism and efficiency thanks to this committed team.
With a large team of workers which enables operations to run smoothly, John to Go is proud to hire lifelong employees who have potential to climb the ranks in the company. Serious about sanitation, service workers are well trained to provide the cleanest servicing for each customer's units with top-of-the-line equipment.
Always looking to expand and improve, John to Go is focused on perfecting its products and services, making it the ideal option when it comes to rent a porta potty in NY. Therefore, the company will turn over its equipment every 24 months to give their customers the best of what the industry has to offer, from portables to trailers to trucks to tanks. With an eye on the evolution of the industry, John to Go looks out for ways to better meet clients' porta potty needs.
Get on Board Now
With a user-friendly website, customers can easily evaluate John to Go products, peruse their unique features, and select the one most suitable to their needs. The process is quickly wrapped up after a payment is made, and the product delivered without any hassle or follow up. To rent a porta potty in NY, John to Go has streamlined the process for maximum efficiency and convenience. Getting a trailer quote is as easy as saying toilet rental in Dutchess County.
So whether you are setting up an outdoor theatre near the Vanderbilt Mansion National Historic Site, settling in for some quality baseball from the Hudson Valley Renegades, climbing Mount Stissing Fire Tower in Pine Plains, or visiting the famed orchards and vineyards of Hudson Valley, know that your sanitation needs can easily be met with cheap porta potty rentals from John to Go that meet high quality standards.
j2g-portable-restroom-rental-section">
Considering a home remodeling project but unsure of how to accommodate the construction workers' toilet needs? Perhaps you're planning on hosting an event, like a birthday, wedding, concert, and need a local Pembroke Pines Porta Potty rental service.
Whatever your requirements, whether an outdoor event or construction site, being able to rent a Porta Potty near Pembroke Pines is as simple as calling John To Go.
Let's dive into why John To Go's well-maintained, hygienic, quality Porta Potties will be the highlight of any outdoor event in Pembroke Pines.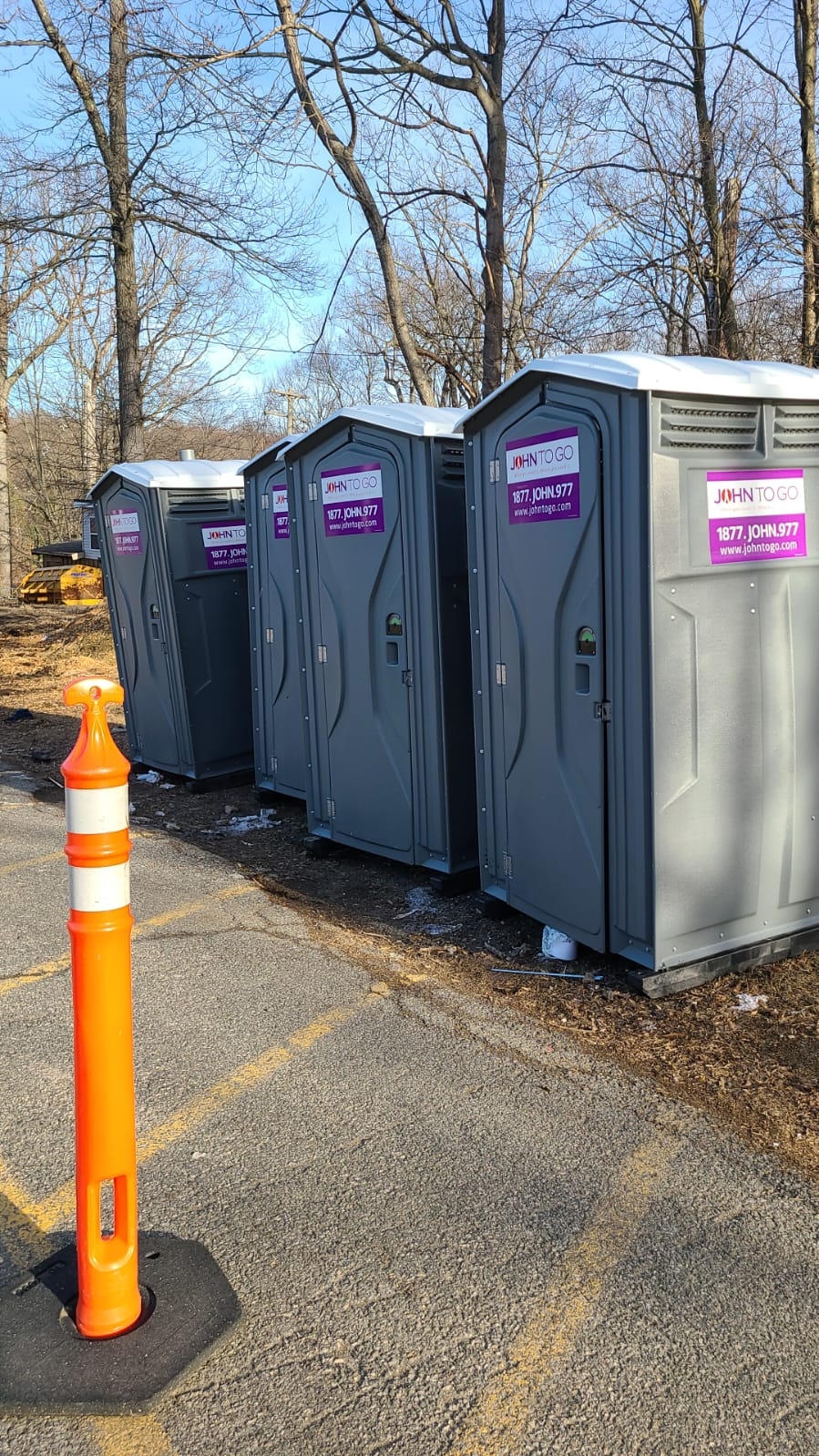 Rent a Porta Potty Near Pembroke Pines for Convenience
You know what we love about Pembroke Pines? As one of Florida's largest cities in Broward County, Pembroke Pines is simply bustling!
Located close to interstates, main highways, entertainment centers, tourist attractions, golf courses, commercial hubs, and parks, Pembroke Pines has an electrified metropolitan vibe.
It's also close to scenic beaches and green scapes that stretch into the distance. With so many lush landscapes, open-air venues, and grand parks in the vicinity, a Porta Potty rental in Pembroke Pines is a must!
Whether it's camping at C.B. Smith Park, canoeing at the Chapel Trail Nature Preserve, teeing off at Pembroke Lakes Golf Course, or dog walking at Pembroke Pines Dog Park, a Pembroke Pines porta potty rental will be a godsend for locals and tourists alike.
If you frequently host outdoor events, run open-air attractions, or oversee a construction project, having a reliable Porta Potty rental near Pembroke Pines will ensure you meet ADA and OSHA's requirements.
Imagine how much happier your guests, staff members, or workers will be when they don't have to run to find the nearest toilet or wait in line to use toilet facilities. With John To Go's Porta Potty rentals near Pembroke Pines, you can rent multiple standalone Porta Potties or high-end, well-stocked restroom trailers for any outdoor event.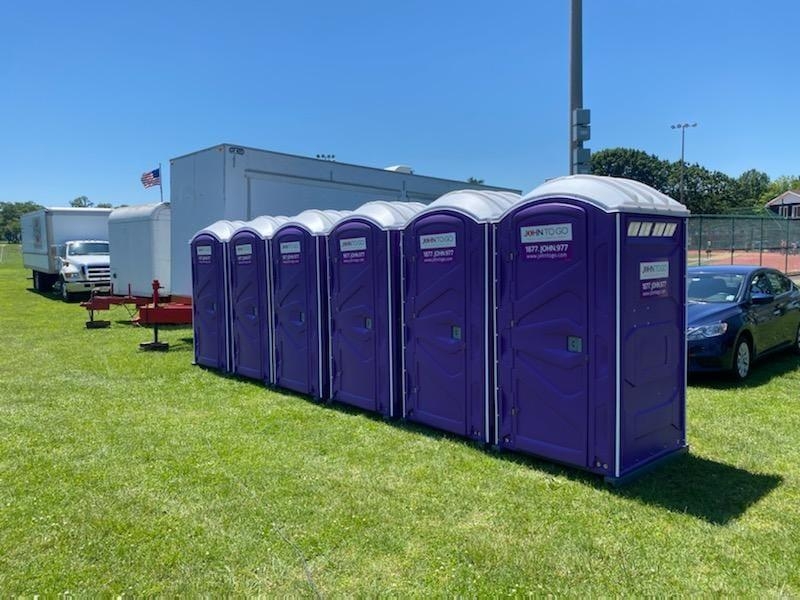 When you're searching for a Davie porta potty rental, you might be overwhelmed with the number of companies offering portable toilet john units. Here's why you can put your port o potty rental in Davie hunt to bed and choose John To Go.
Since Pembroke Pines is a prime location for residents, several housing projects are currently underway in the city. This kind of development in the area makes having a Porta John rental near Pembroke Pines essential for on-site workers.
After spending long hours outdoors, workers will want to use toilet facilities on site, which many construction companies fail to provide for remote locations. John To Go lets you rent a Porta Potty near Pembroke Pines at affordable rates to look out for the interests of your workers no matter how long (or short) the duration of your project.
CHOOSE FROM OUR EXTENSIVE SELECTION OF PORTA POTTY RENTAL
FAQs - Porta Potty Rental in Dutchess County, NY
What is the average monthly cost of a porta john rental in NY, at John To Go?
Cheap porta potty rentals start at $200.
Do port o potty rental smell?
Because of a great deodorizing and sanitizing process, porta potties are actually quite pleasant to use. Using a combination of biocides, dye, fragrance and detergents, servicing your porta potty on schedule means it will stay fresh and clean. (Biocides prevent the odor-producing bacteria from multiplying.)
Are the cleaning materials harmful to the environment or to humans?
Historically, they were. Formaldehyde was a key ingredient in portable toilet cleaners, and was shown to cause some cancers in animals. Since then, manufacturers have produced green-friendly and human friendly products that still sanitize without the harm. As for the environment, portable restrooms use 90% less water than standard restrooms, and help save over 100 million gallons of fresh water every day because waste is not being flushed.
Do you need to service your porta potty rental often?
Emptying and cleaning your portable toilet is important to reduce exposure to viruses and bacteria, so a steady cleaning plan is important.
How do you empty a Porta Potty?
A vacuum is connected to the tanker truck, which has a big waste storage compartment. The contents of the porta potty are suctioned out, and then the sanitation process begins.
How often do you empty a portable toilet?
Weekly services are included in all John To Go toilet rentals, and additional cleaning services are available upon request.
How do you winterize a porta potty?
During the winter season, a methanol and rock salt mixture offers significant protection against freezing, even at temperatures as low as -40°F
Can Porta Potties be used indoors?
Technically yes, but they do release gases that are not ideal for indoors.

(305) 722-5149
AREAS WE SERVICE IN DUTCHESS COUNTY:
Amenia
Annandale On Hudson
Bangall
Barrytown
Beacon
Billings
Castle Point
Chelsea
Clinton Corners
Dover Plains
Fishkill
Glenham
Holmes
Hopewell Junction
Hughsonville
Hyde Park
Lagrangeville
Millbrook
Millerton
Pawling
Pine Plains
Pleasant Valley
Poughkeepsie
Poughquag
Red Hook
Rhinebeck
Rhinecliff
Salt Point
Staatsburg
Stanfordville
Stormville
Tivoli
Verbank
Wappingers Falls
Wassaic
Wingdale
HEAR FROM OUR CUSTOMERS:
Planned & Precise Contracting
Special Events, December 31, 2020
The best and easy
Michelle Mason
Special Events, December 31, 2020
Everything was very easy to do. However, the drivers were not super prepared to deliver according to our directions and professionalism was lacking!
Congregation Bnai Jeshuron
Special Events, December 30, 2020
Very smooth process from booking to serving our 4 units to pick up. Will use again!
Porta Potties Near Me
When you're researching "porta potties near me," John To Go stands out as the go-to solution for all your portable restroom requirements. We understand that the need for a clean and reliable portable toilet service extends beyond just providing the unit itself.
That's why we focus on offering a comprehensive service package that takes care of all your needs, from the moment you first contact us to the time we complete the pickup. Our diverse range of portable toilet options ensures that we have something to suit every need and budget. With John To Go, you're not just renting a portable restroom—you're investing in a hassle-free experience that covers all the bases.