Renting Portable Toilets, Mobile Restrooms & Shower Trailers in Somerset, New Jersey
From construction sites and renovation projects to outdoor concerts and weddings, plenty of venues feature portable toilets. In addition to promoting convenience and cleanliness, porta potties help employers meet OSHA requirements. At John To Go, we deliver high-quality, comfortable portable toilets, as well as mobile restrooms and shower trailers, across Somerset County, New Jersey.
Somerset County is known for its beautiful parks and extensive farmlands, such as Washington Valley Park, Colonial Park and Washington Rock State Park. At the same time, it houses residential homes and industrial facilities that are often in need of renovation. This combination makes Somerset a hub for outdoor venues and construction sites in need of portable toilets. With our range of porta potty models and our ability to execute last-minute deliveries, we can meet whatever your needs are. Our combination of quality, customization and affordability makes us the best porta-potty rental source across Somerset County, NJ.
Cost to Rent a Porta Potty Near Me - Luxury Mobile Toilet Restrooms & Trailer Shower Rooms
The ability to keep your event sanitary makes porta-potties a great investment. Of course, you want to make sure that you're staying within your desired budget and that the cost of renting a porta potty is not out of range. At John to Go, we serve as your number one source for affordable, high-quality portable restrooms. Our porta-potties come in a variety of styles and sizes--the cost of renting a porta potty rental in Somerset, New Jersey can range from $160 - $500 per month, depending on the model you're interested in and how long you intend you use it for. We also offer units and maintenance services, from fully-stocked portable toilets to once-a-week cleaning. Our team is happy to provide advice on which porta-potties are best for your event, keeping in mind your unique needs and budget, ensuring that the cost of luxury outdoor toilet rentals meets your unique needs and budget.
In addition to porta-potties, we can connect you with portable showers and restroom trailers designed to accommodate larger groups of people and add a sense of luxury. You can view our mobile restroom trailers and receive a free quote. You'll find that the cost of luxury outdoor toilet rental is reasonably matched to the product you're looking to reserve.
Popular Porta Potty Models:
At John to Go, we pride ourselves on our ability to offer comfortable, low-cost porta potty rentals that meet your precise needs. When deciding which porta potty to rent for your event, there are several factors that affect the cost of renting a porta potty that you should into consideration, such as:
Porta potty delivery and pick-up costs
Rental duration period
Quantity of rent-a-john units
Maintenance needs
Here are descriptions of some of our most popular models to help you decide which is best for your event. You can find a more thorough list of our porta potty models on our site.
John To Go Construction Unit
Our JTG Construction Unit is our standard porta potty model. Its offers a spacious interior and generous ventilation, and it is sanitized with the best cleaning and deodorizing chemicals available. It's ideal for anyone that needs a high-quality porta potty that is easy to maintain and doesn't take up much space. The cost of renting a porta potty is lowest when you choose this model.
John to Go Handicapped Unit
Our JTG Handicapped Unit is wheelchair-accessible and comes equipped with a number of amenities designed to accommodate handicaps, including an indoor safety bar, extensive door size and direct side transfer from wheelchair to seat. It's ideal for anyone looking to accommodate the elderly or people with small children, or for anyone that wishes to be 100% ADA compliant.
John to Go Ambassador Flush Deluxe
The JTG Ambassador Flush Deluxe unit is one of our most spacious porta-potties. It comes with three purse hooks, a foot control sink, a full-length wall mirror and motion-activated lights. Its roomy interior and contemporary design make this model preferable for luxurious events or special gatherings (such as family reunions). The cost of renting a porta potty will be higher for this model due to its running water, upscale design, and generous space.
Porta Potty Rental Terms and Conditions
Our priority is your safety and convenience. We tailor our services to meet your needs, evaluating your event requirements and making recommendations on models and maintenance services. Porta-potties are rented for a specified amount of time, and details are arranged beforehand through our rental terms and conditions.
Porta Potty FAQs
Here are some commonly asked questions about porta potty rentals and the cost of luxury outdoor toilet rental:
How much does it cost to rent a porta potty in Somerset, New Jersey?
The cost of a porta potty rental depends on your needs. The simplest units cost around $160 per month, while more upscale models can reach over $500 per month. We also offer add-ons such as convenient handwashing stations, powerful lights and freshwater tanks (for areas where freshwater isn't otherwise available). In addition to portable toilets, you can rent security booths and larger restroom trailers through John to Go. Take a look at our porta potty rental options to decide which model is best for you. The cost of renting a porta potty is specified on our website next to each product, and will update as you input your dates and location. You can feel comfortable knowing that we aim to please with every aspect of our business, from the ease of our online checkout system to the cost of luxury outdoor toilet rentals, from our 24/7 live chat services to our flexible servicing schedule. Looking forward to sevicing your needs in the nearby future!
How much does a porta potty rental near me cost for one day?
Your porta-potty rental costs are based on the model and number of units you rent and are calculated based on a monthly time period. Our JTG construction models cost under $160 per month. We provide discounts for multiple units, reaching up to 12% for five or more units. We also take into account your location and the ensuing delivery costs, so that the price quote you receive for the cost of renting a porta potty is all-inclusive. Please feel free to contact us to learn more about our needs in Somerset County and your or the surrounding area. We'll be glad to customize a quote for your needs and provide you with more exact pricing for the cost of renting a porta potty.
CHOOSE FROM OUR EXTENSIVE SELECTION OF PORTA POTTY RENTALS
Are portable toilets cost-effective?
While the cost of a portable toilet might be concerning at first glance, it's important to take into consideration the long-term savings. Having convenient access to bathrooms conserves time, which in turn conserves costs. Moreover, having high-quality portable toilets in a nearby location is good customer service, which elevates your brand reputation. At John to Go, we specialize in affordable porta potties that meet your unique budgetary needs without compromising quality.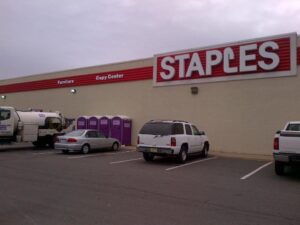 How do you empty a porta potty?
Porta potties are self-containing units, so waste should be removed regularly to promote cleanliness and function. To empty a porta potty, workers will connect a vacuum to the holding tank and suction the waste into a tanker truck. They will then refill the tank with fresh water and chemicals, and perform a thorough cleaning of the portable toilet's interior.
How often does a porta potty need to be emptied?
In most cases, it's a good idea for a porta potty company to check the tank and the overall functionality of the porta potty about once a week. At John To Go, we offer weekly maintenance service packages for all of our models. In addition to cleaning, we can restock materials such as paper towel dispensers and hand sanitizers.
How much water do you put in a porta potty?
The amount of water put in a porta potty depends on its size--for instance, our Ambassador Flush Deluxe model comes equipped with a 40-gallon waste tank. At John To Go, our professionals can fully-stock your porta potty beforehand and maintain water levels weekly. We also offer freshwater tanks for areas where freshwater is not easily accessible.
Do porta potties smell?
As long as your porta potty is properly maintained, you don't have to worry about any unfavorable odors distracting your workers or disrupting your venue. At John To Go, we use only the highest quality cleaning and deodorizing chemicals to keep our porta potties fresh and sanitary. We also offer weekly maintenance services.
What is the best porta potty?
The best porta potty is the one that best suits your unique needs. If you're hosting an outdoor wedding, you probably want a portable toilet that's luxurious and matches the elegance of your venue--conversely, if you have a short construction project, you might want something simple and easy to maintain. At John To Go, we are dedicated to personalized, full service--our team is ready to discuss your needs and recommend an affordable portable toilet from our expansive collection.
Can porta potties be used indoors?
Porta potties can be used indoors in properly ventilated areas. When we deliver and install portable toilets, our team can assess the area and ensure that it's safe. If you have any questions or concerns, you can always contact us and chat with our 24/7 support team.
Where can I find a porta john rental near me?
The best way to find a high-quality portable toilet rental near you is by referral. Ask friends or neighbors who have used mobile bathrooms for their events or construction sites about which companies they relied on. If you're in New York or New Jersey, consider contacting John To Go for your portable toilet needs. In addition to Somerset County, we service:
Hunterdon County
Morris County
Middlesex County
Union county
Not sure if we service your area? Just ask. Our customer service representatives are happy to check your location and let you know which toilet rental options are available near you.

(305) 722-5149
AREAS WE SERVICE IN SOMERSET COUNTY, NEW JERSEY:
Bedminster Township
Bernards Township
Bernardsville
Bound Brook
Branchburg Township
Bridgewater Township
Far Hills
Franklin Township
Green Brook Township
Hillsborough Township
Manville
Millstone
Montgomery Township
North Plainfield
Peapack-Gladstone
Raritan
Rocky Hill
South Bound Brook
Warren Township
Watchung
HEAR FROM OUR CUSTOMERS:
Karen Quattlebaum
Special Events, August 02, 2018
Very clean courteous driver I will recommend your company to family and friends
Rayon Glasgow
Special Events, August 01, 2018
Very satisfied with the customer service and experience and plant to reuse your company!Hope there is a discount for past renters.
Jennifer Stromberg
Special Events, August 01, 2018
Good customer service. It had been 'cleaned' but felt the bathroom could have been detailed/scrubbed down better for the price.
Porta Potty Rentals Near You

Find out where to rent portable toilets