If you're planning an outdoor event or have a construction event in the vibrant city of Yonkers, there's no doubt that you have a lot on your mind. You want to ensure your guests or workers are as comfortable as possible and that every critical detail is taken care of. In all the hustle and bustle, it's easy to forget an essential aspect of your event or project: meeting toilet needs.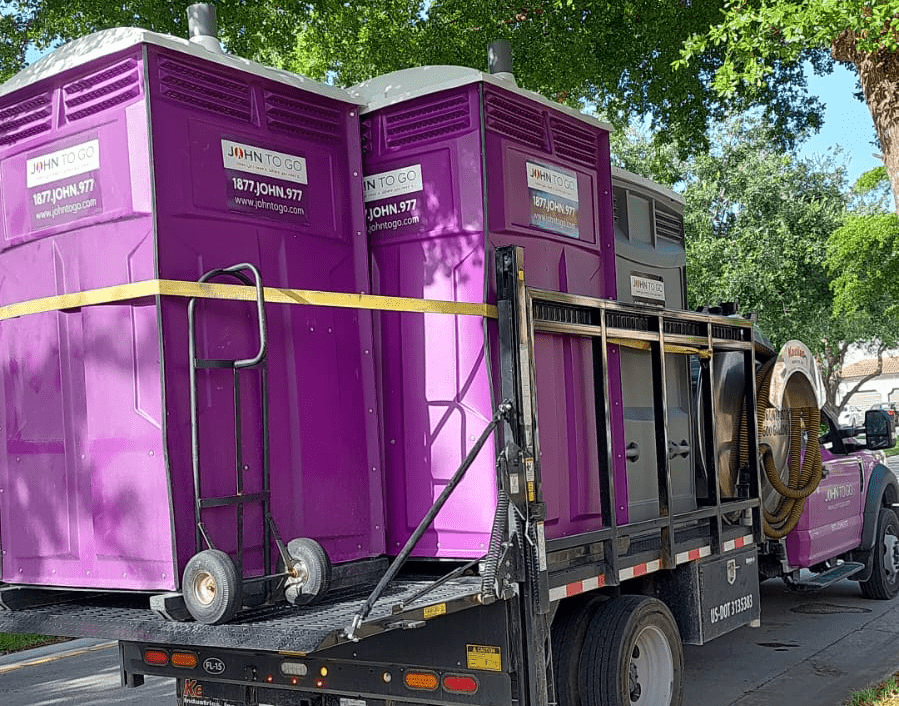 To host a successful event or project in Yonkers, you need to rent a porta potty near Yonkers to meet your toilet needs. You need a reliable rental company to provide clean, affordable, and comfortable porta-potty units. And this is where John To Go comes in.
At John to Go, we provide top-quality portable bathroom rentals that are clean, fresh, and well-equipped with everything your guests need to feel comfortable. As part of our services for porta john rental near Yonkers, we are also well-equipped with other needs your guests may have, whether it's sinks with running water, sanitizing stations, or outdoor lighting.
We have units that cater to different needs, such as the Premium Event Unit for upscale events, the Construction Unit and the Hi-Rise and Lift Units for construction projects, the ADA Handicapped Unit, Urinal Units, beautiful Restroom Trailers, and more.
As experts in portable restrooms, we take great care in designing and sanitizing our units to ensure the health and safety of all your guests! So, if you're planning an event in Yonkers, don't forget to rent portable restroom units!
Who Needs John To Go Porta Potties in Yonkers?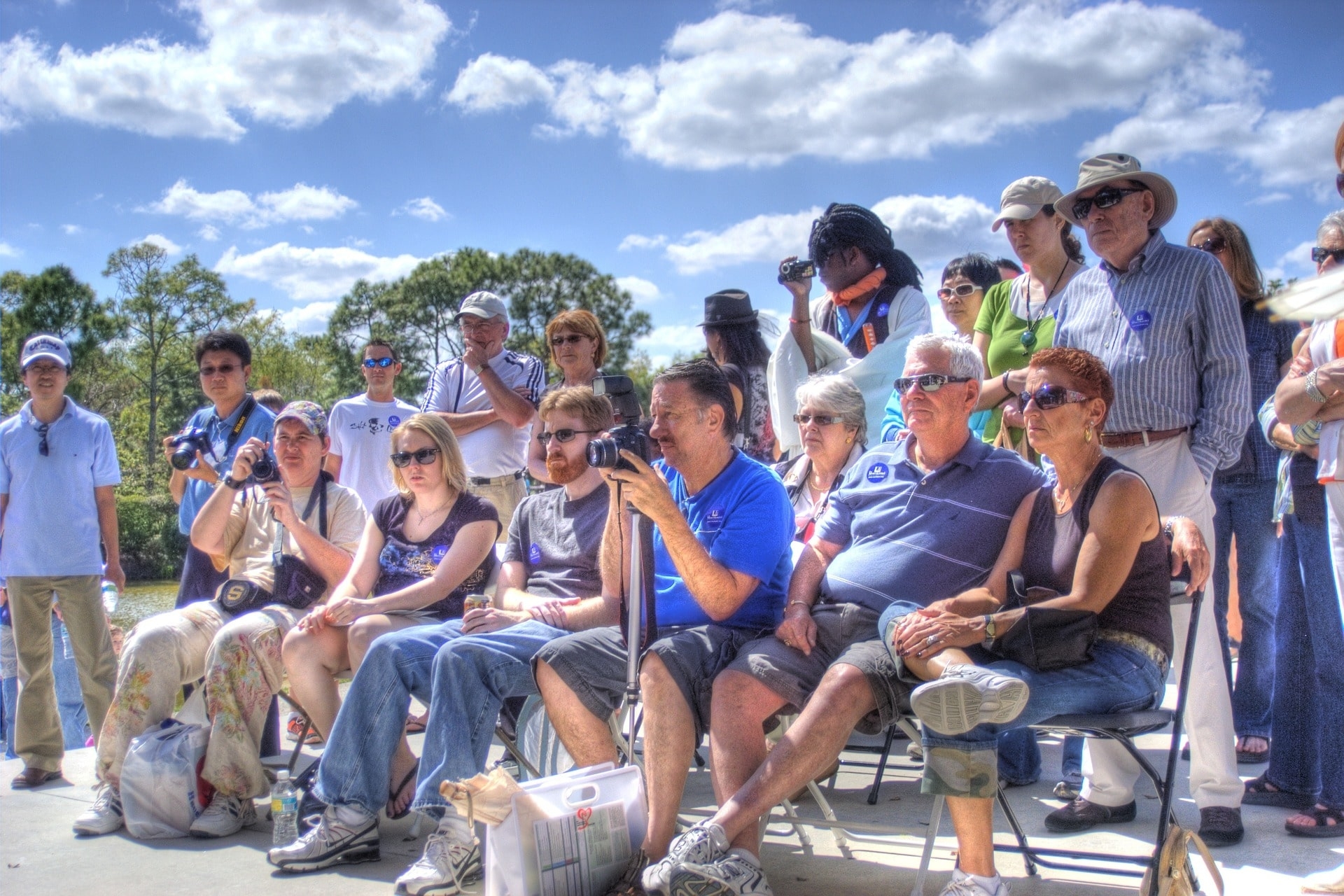 Portable toilet rentals are essential for many different types of situations where permanent restrooms are not available. From event planners hosting outdoor events to construction companies working on remote job sites, porta potties provide a practical and hygienic solution for various needs.
Here are some potential audiences and instances that may require porta potty rentals near Yonkers:
Event planners: Event planners may need to rent porta potties for outdoor events such as festivals, weddings, or concerts where permanent restrooms are unavailable.
Construction companies: Construction companies often require construction portable toilet rentals for job sites where no permanent restrooms are available. It ensures that workers have access to clean, sanitary facilities while on the job.
Outdoor events: Yonkers is the perfect location for hosting events. From its rich history to its picturesque parks, there's always a charming spot for an outdoor event. Any individual or organization hosting an outdoor event where permanent restrooms are unavailable may need to rent porta-potties. This includes sporting events, fairs, or other large gatherings.
Remote locations: A porta potty near Yonkers may be necessary for remote areas with no permanent restrooms, such as at a campsite or hiking trail. It may be helpful to provide outdoor bathrooms for the season or long term porta potty rental on a more open-ended basis.
Choosing the Top Porta-Potties For Your Event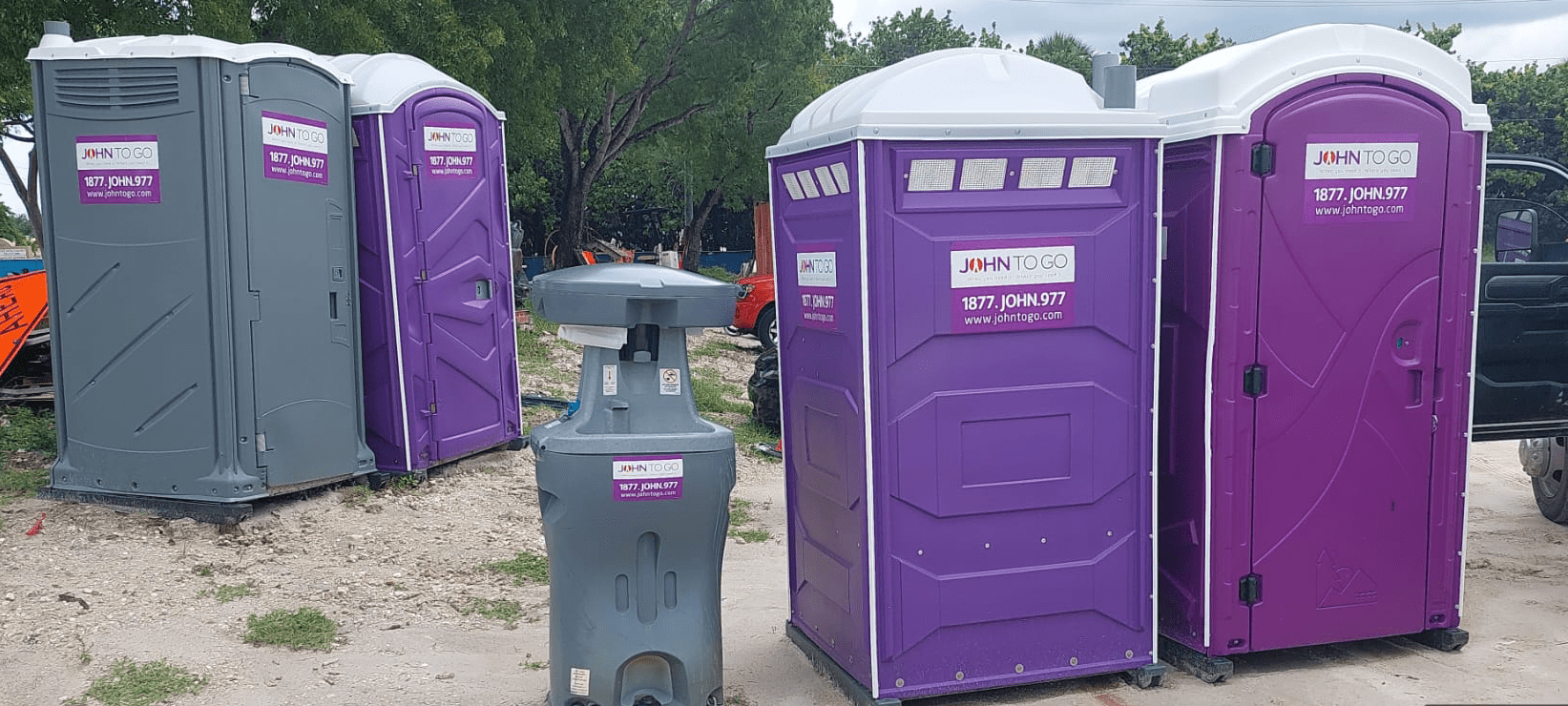 If you need porta potty rentals near Yonkers, NY, for your upcoming event, here are some factors to consider when selecting the best fancy porta potty near Yonkers.
1. Pickup and delivery cost
The cost of pickup and delivery may vary depending on the size and setup requirements of the unit. If you have a budget in mind, it is important to consider these costs carefully. You don't want to go with a Yonkers porta potty rental company that charges separate delivery fees for each unit, for example.
2. Rental length
How long you need the porta john rental near Yonkers will determine the rental length and, in turn, your cost. You can get by with a standard porta potty unit for shorter events, such as few-hour events. However, for events that will extend for several days or if you want to provide a higher level of comfort for your guests, you may want to consider an enhanced option with additional features such as the Two-Station Rolls Royce Restroom Trailer, which features individual stalls, running water, marble countertops, modern lighting, central AC and heat, and more!
3. Quantity of rentals
Consider how many porta potties you need based on how many people will use them and the type of unit you choose. For larger events or construction projects, you may need multiple units to ensure enough facilities for your guests. Our online unit calculator can help you know how many porta john rentals you need for your event or construction project.
4. Maintenance needs
Your event or construction duration determines how much maintenance your porta potties will need. However, it is recommended to schedule routine maintenance to ensure that the units are clean and functioning correctly throughout. This is mainly for units that will be in use for extended periods. At John to Go, we can help you service your porta potty rental units in Yonkers every week (or as frequently as you request).
Port o Potty Rental in Yonkers—Why Choose John to Go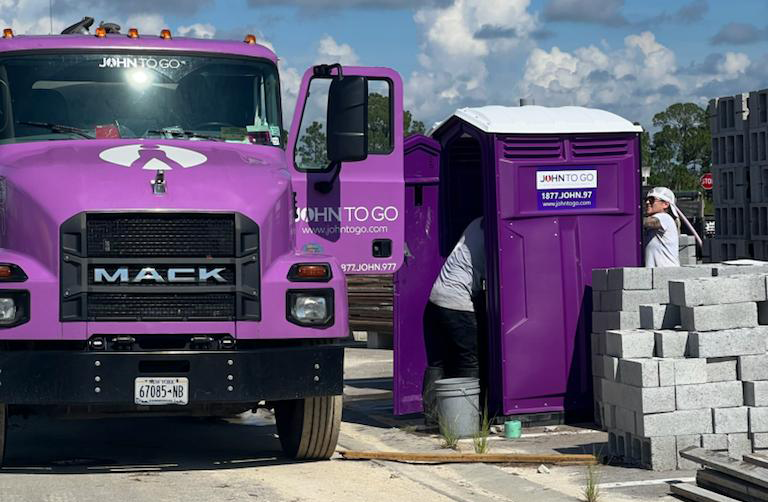 If you're doing a 'porta potty rental near me' search, John To Go is your #1 go-to rental company for portable toilet rental near Yonkers. We understand the specific needs and requirements of hosting events in Yonkers and are committed to providing top-quality units and services to make your event a success.
Here are some key reasons to choose John To Go for your portable bathroom rental needs in Yonkers:
1. Large fleet of units
John To Go has a large selection of portable toilets and restroom trailers. No matter the size of your event or project, we have enough units to meet your needs. We also have many options to meet your taste, whether you need standard portable toilets, construction units, luxury restrooms, or shower trailers.
2. Competitive pricing
We understand that hosting an event can be expensive, so we offer competitive pricing on all our rental units. That means you can provide the necessary amenities for your guests without breaking the bank. We strive to offer affordable rates that fit your budget, whether you need a single portable toilet or many units. With John To Go, you can trust that you are getting the best service and value for your money!
3. Fast delivery
Sometimes events come up on short notice, and quick turnaround and delivery is crucial. John To Go is here to help when you need portable toilets, station sink trailers, or shower trailers in a hurry. We will do our best to get the units to you as quickly as possible so you can focus on other aspects of your event.
4. Updated units
Our portable potties in Yonkers are available in various styles to suit your needs, including standard and luxury options. As an up-to-date porta potty supplier, we offer the most contemporary units and replace our porta potty rental units with newer models every 18 to 24 months, so you're always getting the best of what's on the market.
5. Frequent sanitation
We prioritize the cleanliness and maintenance of our portable potties and ensure that our products are always in top condition for porta potty and restroom trailer rental near Yonkers. We use non-commercial green cleaning products that are highly effective yet gentle on the skin and friendly to the environment.
6. Well-supplied units
All our toilets are designed for comfort and ease of use. For port a john rental near Yonkers, we provide hand washing stations, freshwater tank refills, foam sanitizer stand, and more. Our units also come stocked with essential supplies such as toilet paper and hand sanitizer to ensure a clean and hygienic environment.
7. Excellent customer service
At John To Go, we prioritize excellent customer service and stand behind our products. Our team is here to answer any questions and help make your event a success. Whether you need assistance with your rental or have any concerns, we are here to help! We are simply the best Yonkers porta potty rental company!
Need to rent a porta potty near Yonkers? Contact us to get started!
Our trucks are on the road when you need them to make sure that all of our portable toilet johns are fully stocked, cleaned, sanitized, and ready for you. We stand behind all of our products because we know they're the best around and they will provide exactly what you're looking for and more. Contact us to find out more about your options.
CHOOSE FROM OUR EXTENSIVE SELECTION OF PORTA POTTY RENTALS
Porta Potty Rental Near Yonkers—FAQs
What is the average porta potty rental cost near Yonkers?
The average cost of a porta potty rental prices near Yonkers can vary based on several factors, including the type of unit, the duration of the rental, and the location. Standard units typically cost less than luxury units, and when you rent for long-term use, you may get discounted rates.
Do porta potties smell?
While it is true that porta potties can have a strong odor, this is typically due to poor maintenance or infrequent servicing. Reputable companies Like John To Go provide portable toilets and regularly clean and deodorize their units to minimize unpleasant odors. Additionally, many units come equipped with a ventilation system to help improve air quality.
How do you empty a Porta Potty rental near Yonkers?
Emptying a port o potty rental in Yonkers typically involves removing waste from the unit's holding tank and disposing of it properly. Our professional servicing staff near you typically does this at a minimal charge. This is because it requires specialized equipment and training to handle the waste safely.
How do they clean portable toilets?
Cleaning portable toilets involves some steps, including emptying the waste holding tank, sanitizing the interior surfaces, and refilling any necessary supplies such as toilet paper and hand sanitizer. The frequency of this cleaning varies, depending on the use of the specific porta potty rentals near Yonkers that you selected for your event. In general, however, portable toilets are cleaned using a combination of consumer-friendly chemicals, water, and elbow grease to ensure they are hygienic and ready for use.
How often do you empty a Porta Potty?
The frequency of emptying a porta potty rental unit depends on the size of the unit, the number of users, and the rental duration. A standard unit may need to be emptied every 200-300 uses or every 3-5 days. Luxury units may need to be serviced more frequently due to their additional amenities. It is important to work with a reputable company (like John To Go) that can provide regular servicing to ensure that your units are always in top condition.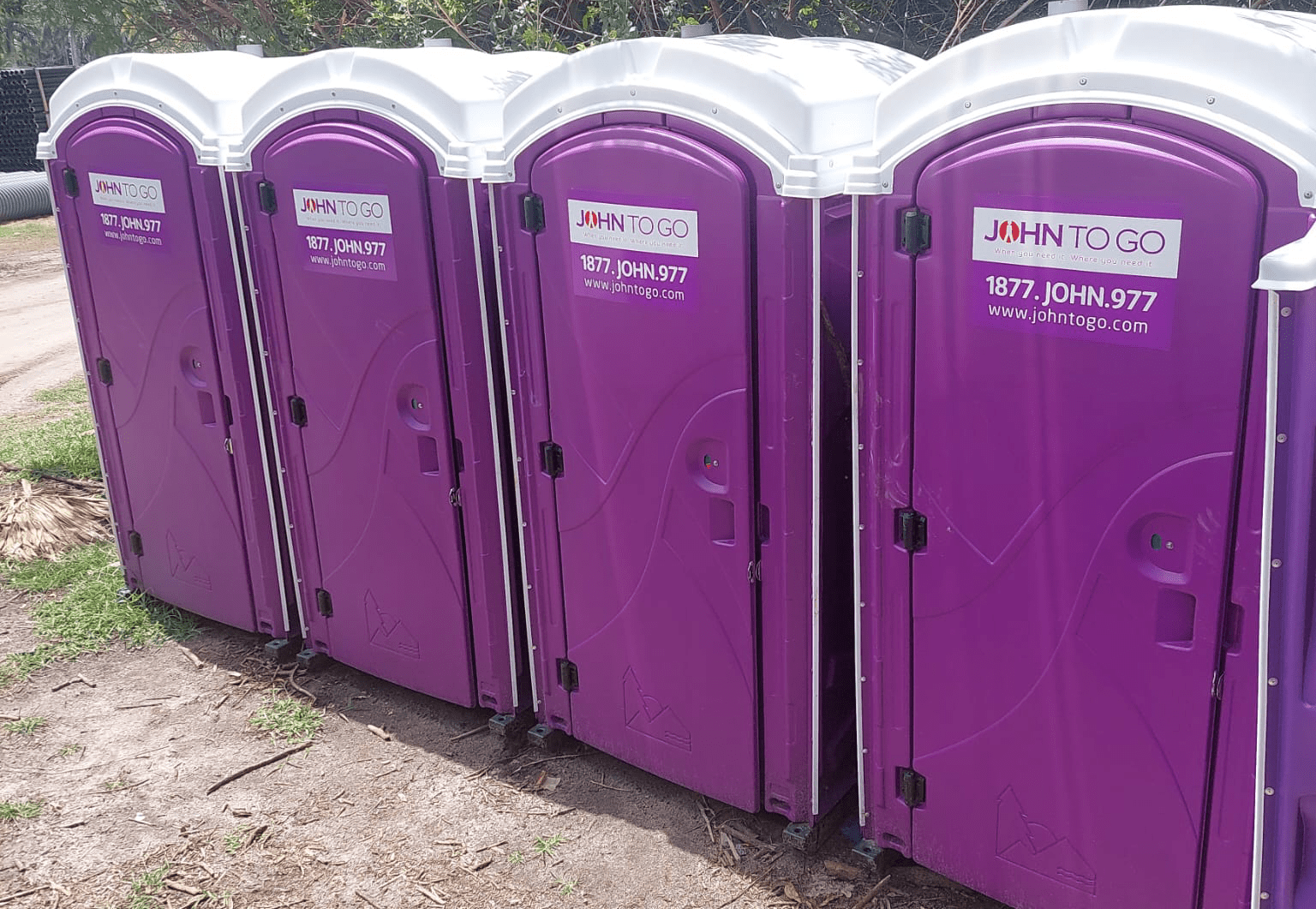 (305) 722-5149
AREAS WE SERVICE IN YONKERS:
Armour Villa
Beech Hill
Bronxville Heights
Bryn Mawr
Caryl
Cecil Crest
Cedar Knolls
Caryl
Colonial Heights
Crestwood
Dunwoodie
Edgemont
Empire Park
Fleetwood
Gramatan Hills
Glenwood
Grassy Sprain Heights
Greystone
Homecrest
Homefield
Homewood
Kinross Heights
Lawrence Park West
Lincoln Heights
Lincoln Park
Lowerre
Ludlow Park
McLean Heights
Mohegan Heights
Moquette Park
Morsemere
Nepera Park
Nepperhan Heights
Nodine Hill
Park Hill
Runyon Heights
Sherwood Park
Sprain Lake Knolls
Strathmore
Wakefield
Westchester Hills
Woodstock Park
HEAR FROM OUR CUSTOMERS:
Tom Talamini
Special Event - November 10, 2020
5 STAR SERVICE! The staff were friendly and professional. The delivery was on time as well as the pick-up. Bathroom trailer we rented was spotless, smelled nice and was fully stocked with extra paper towels, toilet paper and soap. Bathrooms were nicer than my house bathrooms. Wanted to keep the trailer. All my guests were in AWE of the quality of the bathrooms. Highly recommended.
Joanne De Simone
Special Event - November 06, 2020
This company has the absolute best customer service I've ever had the pleasure of experiencing. They are friendly and super responsive. Just a pleasure to do business with. I can't wait to use their services for my next event!
David Collado Bronx NYC
Special Events, August 15, 2018
Been using John to Go services for the past 10 (+) years for our annual block party celebration in my neighborhood, they are friendly, professional, their products are always clean, reliable and operate as described. Their prices also cannot be beat. I plan to continue using them for many many more years and have also recommended to friends and family. Very Happy Customer, Bronx NYC
Porta Potties Near Me
When you're researching "porta potties near me," John To Go stands out as the go-to solution for all your portable restroom requirements. We understand that the need for a clean and reliable portable toilet service extends beyond just providing the unit itself.
That's why we focus on offering a comprehensive service package that takes care of all your needs, from the moment you first contact us to the time we complete the pickup. Our diverse range of portable toilet options ensures that we have something to suit every need and budget. With John To Go, you're not just renting a portable restroom—you're investing in a hassle-free experience that covers all the bases.