Brooklyn, NY is quite the happening place. Nothing can get in the way of constant activity, business endeavors, awareness and fundraising events, entertainment, real estate transactions, and more. You'd be hard pressed to journey more than one city With approximately 2.5 million people living in Brooklyn, NY — often in close quarters — there are also plenty of people spending outdoor time in parks such as the popular Prospect Park and the nearby Brooklyn Bridge Park.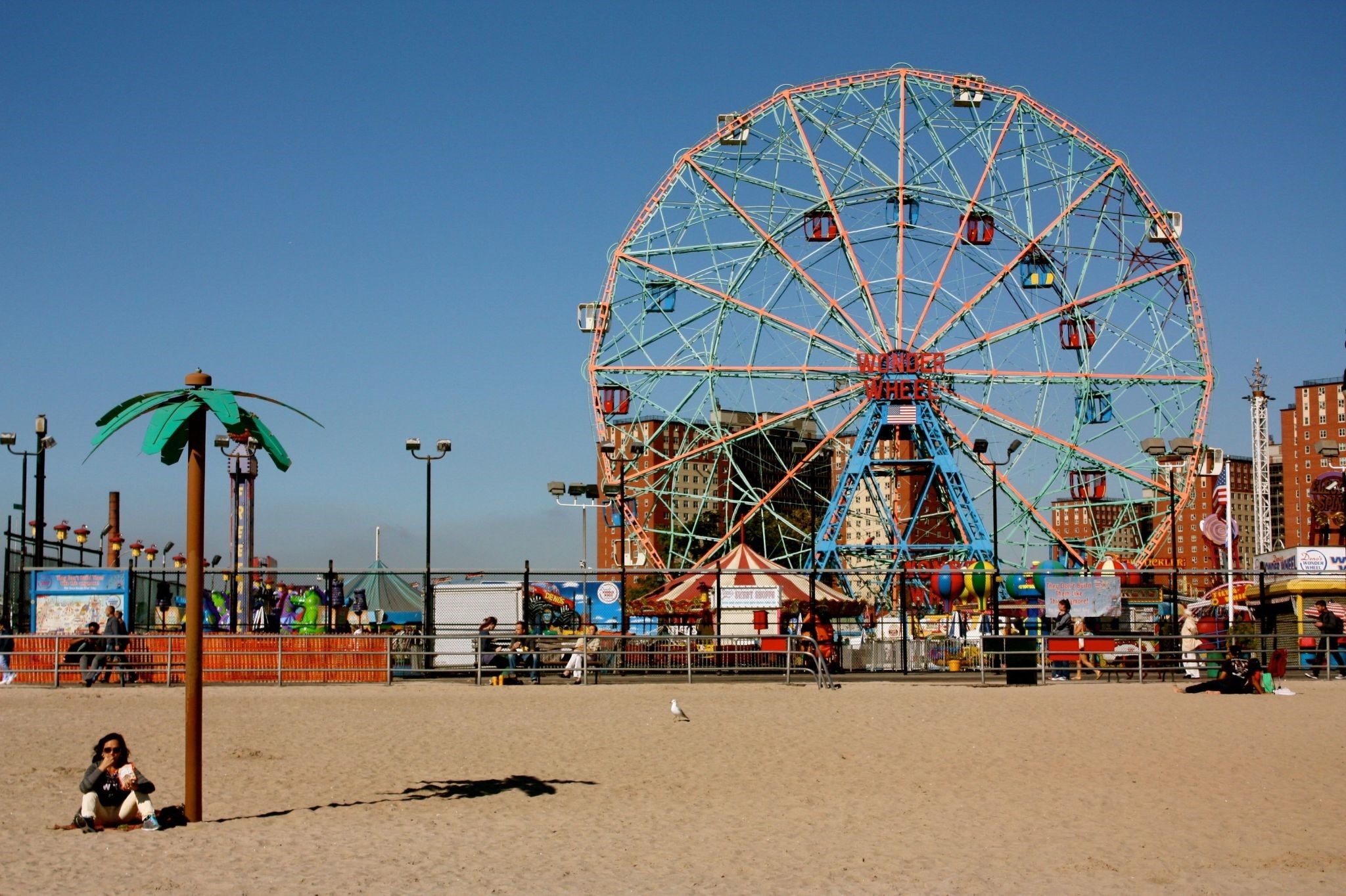 The Brooklyn area also attracts tourists from all over the world who are attracted to the landmarks throughout New York. There is no shortage of things to do in the area, with regular festivals, comedy club performances, boat rides, and conventions that draw people from near and far. If you are looking to host an event, this is a wonderful place to host it.
Whether you manage a construction site, are planning a rally, operate a park, organizing an outdoor fundraiser, moving towards tying the knot in an outdoor venue, or pulling out all the stops for a backyard barbecue, chances are, you need to consider their access to available restrooms, which will make you ask "how can I find portable toilet rental near me?"
John To Go Toilet Rentals in Brooklyn
John To Go can help you plan for your upcoming work project or event in Brooklyn, NY. We are an industry leader and will take care of your waste disposal needs for your next celebration, outdoor wedding, or convention. Don't take our words at face value. Before you start looking for a portable toilet rental and work on getting a quote, read on about how John To Go will help you get the best rental unit for your needs. After all, you want to know that you'll be providing the best accommodations for your visitors' toilet needs.
So if you need a porta potty near you, you can count on John To Go. You don't want to trust just anyone with the delivery and management of restrooms that your family, friends, and associates will use. John To Go will help you determine what types of units are most appropriate for the type of event you are planning and make sure that you can serve your guests' needs well.
You want to make sure that guests have access to hand washing stations, toiletries, a freshwater tank, soap, and special amenities that provide more comfort and luxury. Other considerations that you may overlook include making sure that those with a handicap or physical disability also have access to an ADA-compliant restroom that is more spacious and equipped with a handrail.
Recent Covid-19 events have made people more mindful about matters that involve personal hygiene, and this is why you need to consider your options when evaluating companies that offer porta potty rental near you.
There is no lack of construction projects in the area, and if you manage a construction company, you will need to consider how best to provide restrooms for your employees that are safe to use and easy to access. Your needs may change from project to project and the location and type of project can factor into the type of portable restroom that you select. For example, if your crew consists primarily of men, you could rent a urinal unit that can be accessed by up to four men at the same time and frees up your other restrooms for use.
When you're looking for a 'porta potty near me', on a construction site you may literally need a "porta potty near me', that is within an immediate distance from your construction location. If your construction site is located in a high rise, you'll want to consider the location of the porta john and how quickly your workers can get to and from the portable bathrooms. Being able to place a construction unit in the proper location can save your employees time and allow them to get a lot more done. It can also be extremely stressful for someone to not have quick and easy access to a bathroom in case of an emergency. Our JTG Hi Rise porta potty unit can be super helpful for such instances.
John To Go offers convenience and function by giving you the ability to rent units that serve various and specific purposes.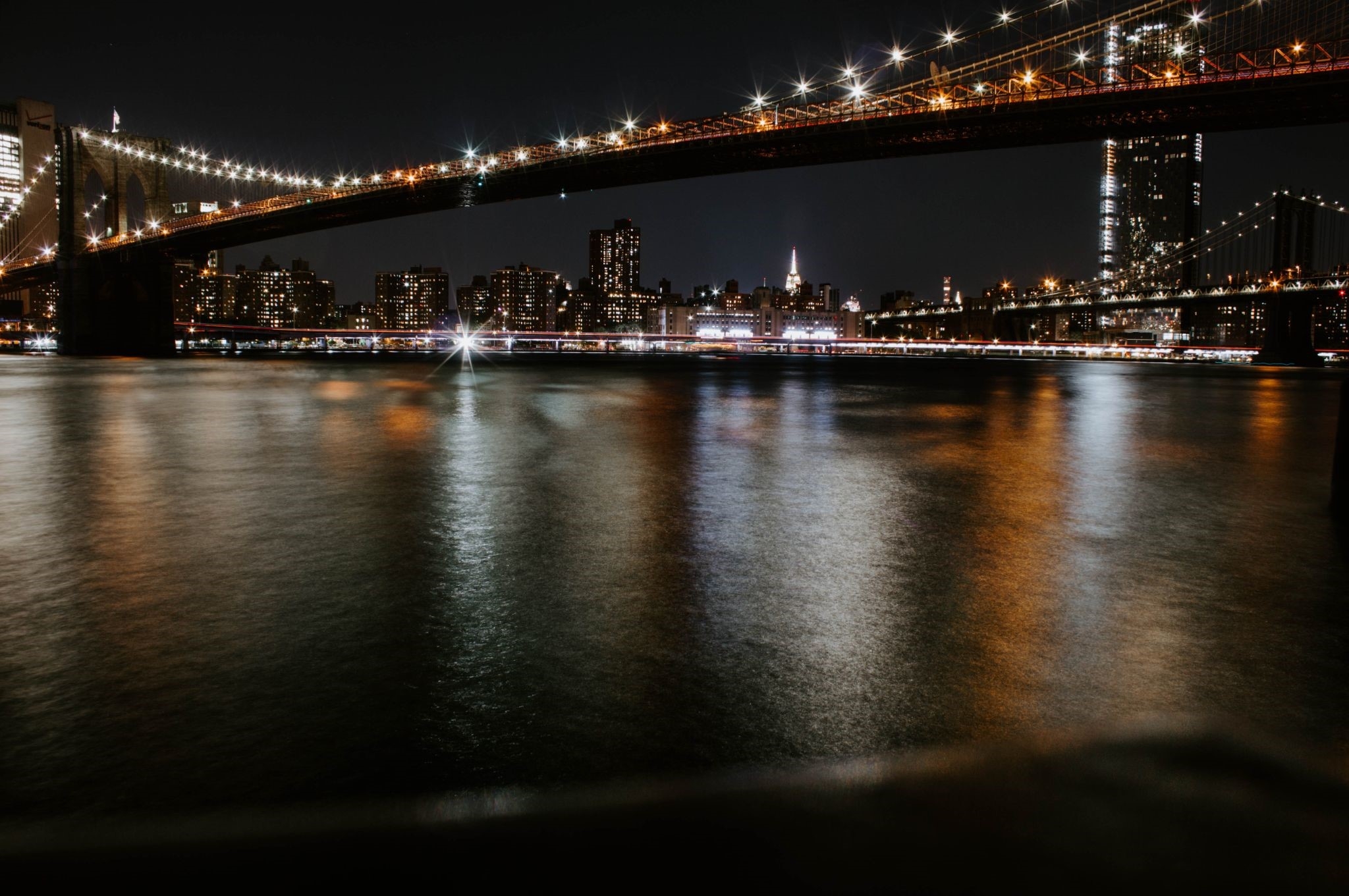 How Expensive is Toilet Rental Near You?
When evaluating your rental costs and fees, it is important to understand what it is that you are getting in return. We offer low prices for base construction units that are equipped with reasonable amenities. You could rent one of these for as low as under $200 per month. However, you may have needs that exceed what the basic porta potty rentals could provide.
Deluxe rental units and restroom trailers cost more, but also offer more comfort and luxury, making them more appropriate for upscale events. Due to the number of custom options we have available, it is best to let us know what your needs are and what your budget is so that we can determine which solution would suit you.
Options Available for Porta Potty Rental Near You
From basic units to urinals, to lift units, and portable toilets to luxurious portable restroom trailers, we have a huge selection of rentals to choose from. We also offer the John to Go Fresh Water System if you need access to a sewer connection and do not have one. Many of our units have ventilation systems that reduce the presence of odors and we can provide hand sanitizer and hand washing stations for extra hygiene.
Our portable toilet trailers offer the comforts of home, while you're on the go. Each unit is air-conditioned or heated and offers separate urinals. Each trailer offers interior lighting, a sink, and mirrors so that your visitors feel like they are visiting you in your own home. You can also rent a 12 station sink trailer so that guests have easy access to soap and water after spending time outdoors.
Why is John To Go the Best Option for Portable Toilet Rental Near Me?
With over 15 years of experience serving Brooklyn, we have our finger on the pulse of the community. We have worked hard to earn our reputation and your satisfaction truly matters to us. We understand that some people have had bad experiences with portable toilet rental companies in the past and our guarantee is to give you the best customer service available. Our wide array of toilet rental options make it easy for you to have confidence that your rentals will be clean, comfortable, and equipped with all of the amenities needed to give you a superior experience. Contact us at any time for support or assistance. We service the complete tri-state area, so let us know if you have a need for units in Queens, Staten Island, Manhattan, Dutchess, or anywhere else nearby.
We Treat You Like Family
John To Go is a family-owned business and we try to make a connection with each person we serve. You will come to us as a client and leave as a friend. We worked hard to earn our reputation and will pay attention to every detail, from making sure we understand your needs to handling your delivery and installation without issue.
CHOOSE FROM OUR EXTENSIVE SELECTION OF PORTA POTTY RENTALS
Safe, Friendly and Hygienic Practices
Every toilet rental unit that is returned to us undergoes an extremely thorough cleaning — with lots of water, soap, sanitizer, rags, and loads more cleaning supplies — so that each person using a john to go gets the feeling that he or she is the first one ever to use the unit. Additionally, for longer toilet rentals, we'll visit your site at least once a week — or more, based on frequency of use — and scrub your toilet rental down to make it clean again. At this time, we'll also restock your portable restroom with all the necessary supplies that you need for your toilet rental. We also manage your waste disposal well and make sure that it is disposed of properly and not dumped in locations that can harm the surrounding environment.
Long-Term Porta Potty Rental Near You
Most events run for under a week, but there may be a need to rent units for longer than that, especially if you require them for a construction project, park, or other long-term endeavor. We understand that long-term rentals come with additional complications and will try to reduce your financial stress and burden.
How Do I Get Started if I Need a Portable Potty Rental Service Near Me?
If you require portable toilet rental in Brooklyn, John To Go can make it easy and hassle-free. Whether you are planning your family reunion, an outdoor wedding, or a large construction project, we have the knowledge, experience, and attention to detail needed to serve your needs with confidence. Since we strive to understand every client's needs, we will be able to find the solution that works best for you.
To start the process, simply contact us and let us learn more about what it is that you are looking for. Or, you can use our super-simple quote and checkout process. All you need to do is choose your toilet rental unit, put in your address — the city and state is enough — and the duration of your preferred rental. You'll get a free quote showing you exactly how much your unit rental will cost. You can also utilize our free Unit Calculator, to figure out how many units you need for your event.
If you prefer, you can chat with our live chat agents 24 hours a day, and they can help you figure out which unit rental is best for your needs. Once you get your quote, you can easily check out without having to go through the entire selection process again. It's that simple!
One of the most pressing concerns for people renting a toilet is waste disposal. At John To Go, we make sure this shouldn't be a concern. We are aware of all local and state regulations in this regard and have our service trucks out on the road every single day, making sure that your toilet rental units are clean and comfortable.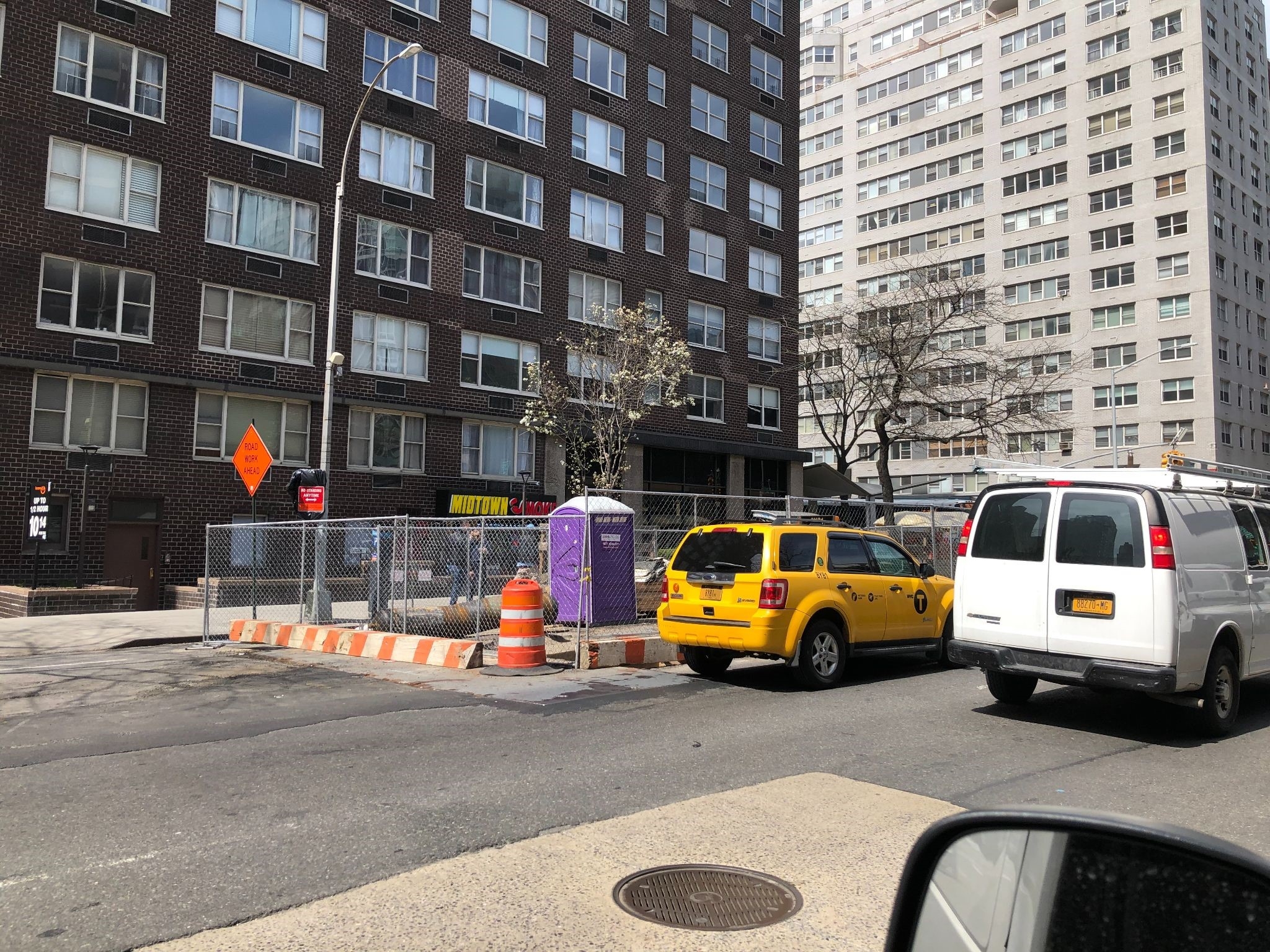 Another concern of long term toilet rentals is the cost. It can also become extremely expensive to rent multiple units for an extended period, but we can help you mitigate these concerns with speciality pricing for long term rentals. Get a free price quote for your rental duration on johntogo.com and see how affordable your toilet rental price can be.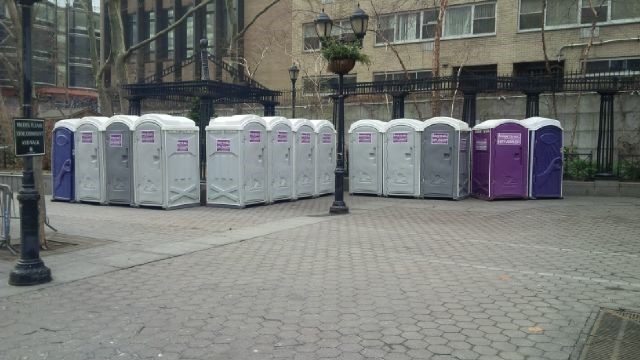 How Do I Get Started if I Need a Portable Rental Service Near Me?
John To Go offers superior service and is a leader in porta potty rental in Westchester County, NY. We offer a variety of rental units designed to suit anyone's needs. It doesn't matter if you are planning a small event or a large one, or if you need to provide provisions to your workers on a construction site. We have a solution for everyone.
The first step is to contact us so that we can determine what it is that you need and how we can best accommodate you. We will gather all the information we need, review your options with you and then give you a fair quote so that you can make an informed decision. Let us know how we can help you today.

(305) 722-5149
AREAS WE SERVICE IN/NEAR BROOKLYN COUNTY, NY:
Barren Island
Bedford–Stuyvesant
Bergen Beach and Georgetown
Boerum Hill
Bridge Plaza/RAMBO
Brighton Beach
Brooklyn Heights
Brooklyn Navy Yard
Brownsville
Bushwick
Cadman Plaza
Canarsie
Carroll Gardens
Clinton Hill
Cobble Hill
Columbia Street Waterfront District
Crown Heights
Downtown Brooklyn
East New York
Flatbush
Fort Greene
Gowanus
Greenpoint
Ocean Parkway
Park Slope
Prospect Heights
Prospect Park
Red Hook
South Brooklyn
Vinegar Hill
West Brighton
Williamsburg
HEAR FROM OUR CUSTOMERS:
Tom Talamini
Special Event - November 10, 2020
5 STAR SERVICE! The staff were friendly and professional. The delivery was on time as well as the pick-up. Bathroom trailer we rented was spotless, smelled nice and was fully stocked with extra paper towels, toilet paper and soap. Bathrooms were nicer than my house bathrooms. Wanted to keep the trailer. All my guests were in AWE of the quality of the bathrooms. Highly recommended.
Joanne De Simone
Special Event - November 06, 2020
This company has the absolute best customer service I've ever had the pleasure of experiencing. They are friendly and super responsive. Just a pleasure to do business with. I can't wait to use their services for my next event!
David Collado Bronx NYC
Special Events, August 15, 2018
Been using John to Go services for the past 10 (+) years for our annual block party celebration in my neighborhood, they are friendly, professional, their products are always clean, reliable and operate as described. Their prices also cannot be beat. I plan to continue using them for many many more years and have also recommended to friends and family. Very Happy Customer, Bronx NYC
Porta Potties Near Me
When you're researching "porta potties near me," John To Go stands out as the go-to solution for all your portable restroom requirements. We understand that the need for a clean and reliable portable toilet service extends beyond just providing the unit itself.
That's why we focus on offering a comprehensive service package that takes care of all your needs, from the moment you first contact us to the time we complete the pickup. Our diverse range of portable toilet options ensures that we have something to suit every need and budget. With John To Go, you're not just renting a portable restroom—you're investing in a hassle-free experience that covers all the bases.