Newark is New Jersey's largest and most populous metropolis. It's where history, culture, arts, and business converge. Ever bustling, it teems with interesting, crowd-drawing activities and attractions year-round.
Hosting an event in this vibrant region is popular because the locals love coming together and celebrating life – food, poetry, music, cherry blossoms, sports, local scenery, recreation and the Newark spirit.
Whether you're throwing a private party, organizing a community fair, or mounting a major show, it's best to prepare for a crowd because for people here; it's all about gathering and having fun, especially outdoors.
Not to be overlooked in your event planning checklist are amenities for your visitors' comfort and convenience. The lack of portable restrooms and hygiene facilities could spoil the fun and as the host, you wouldn't want to earn a bad rap.
It's best to have a supplier that is quick, reliable, and easy to deal with so you can get this particular aspect of your event taken care of. And that's where John To Go (JTG) delivers.
JTG is the go-to provider that lets you rent a porta potty near Newark or within the city.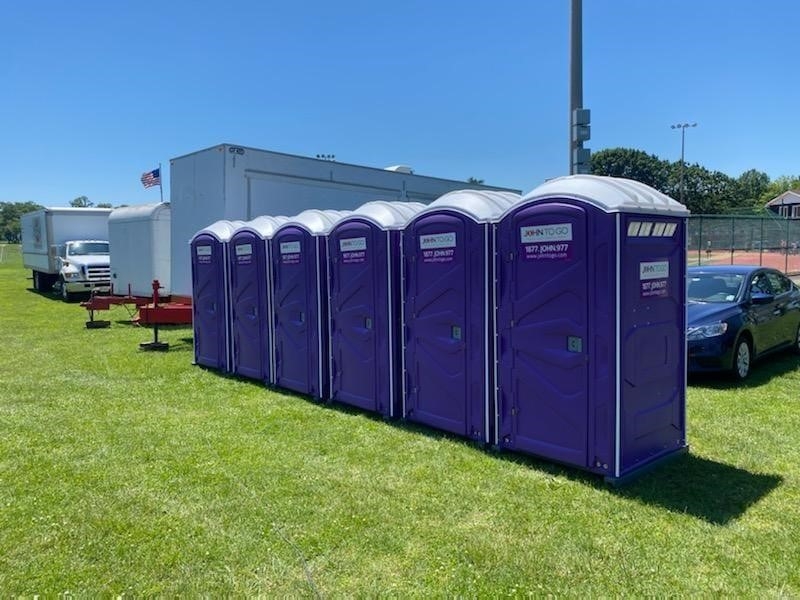 Why John To Go?
Simple, because our quality fleet of porta potty units and professional service flush worries and comfort the mind (pun intended). You won't have to feel stressed that you do not have enough restrooms for your guests or that they are inaccessible, horrible or not ADA-compliant.
JTG gets all of your Newark porta potty rental needs covered so you can focus on being the gracious host or responsible organizer that you are.
Here are some of the reasons why you should pick JTG as your porta potty supplier when you're looking to rent a porta potty near Newark:
Wide Range of Units For Various Needs
JTG has a wide selection of portable restrooms to suit your requirements, from private parties to public open-air events and construction sites. Aside from our regular porta potty units, we also have oversized luxury units, ADA units, multiple station restroom trailers for big events, lift units for high rise constructions, sink trailers, restroom shower combo trailers, freshwater tanks, and even guard booths.
We don't simply deliver orders and pick up when done. Our service is end-to-end with high regard for cleanliness, seamless customer experience, and technical expertise.
Using our website to quote or reserve for porta john rental in Newark is easy and clear with our robust process. Our online calculator helps you gauge the right number of units for your event or site.
You can also check and take your pick from our gallery, get a quote, book online, and talk to a customer service representative 24/7 - all in one place.
Porta Potty Units to Be Proud Of
The design and mechanism of our units are created by highly-skilled professionals who understand the need to combine functionality, form, and aesthetics most efficiently. Our units are squeaky-clean, easy to use, durable, secure, and thoughtfully stocked with hygiene supplies like soaps, toilet papers, mirrors, and dispensers.
We also provide hands-free operation fixtures for convenience and safety from microbes. We only use choice disinfecting and deodorizing products, so your customers or guests get impeccably clean and fresh-smelling restrooms straight from our well-maintained fleet locations.
CHOOSE FROM OUR EXTENSIVE SELECTION OF PORTA POTTY RENTALS 2nd
You can rent a porta potty near Newark sans the hassle of unreliable delivery and pickup time. With JTG, you get the benefit of expediency with our tens of trucks on the road, ready to service your needs for porta john rental near Newark.
We deliver your required units to your site at the soonest possible time, and we work our drop-off and pick-up schedule around your specifications.
Wherever you are in the area, a simple "porta potty rental near me" search is enough to find JTG's portfolio. And once you find us, you can count on us to respond to your needs. And a few taps on your smartphone are all it takes.
You get every bit of value for your money with our Newark porta potty rental service. Our operational efficiency saves us overhead and fuel costs, enabling us to keep our prices lower than other porta potty suppliers.
We do not subscribe to the common practice of passing the cost to customers. We economize through scale and regularly upgrade our units to eliminate costly disruptions and outdated units.
With a long-term port o potty rental in Newark, you can schedule regular maintenance of your units. As per the frequency you request, we'll come to clean, disinfect, and deodorize the unit, check water levels, restock supplies, and remove waste to keep the rented unit fresh and clean.
Our customer service staff is available 24/7 to receive special requests or address any immediate concerns you may have regarding the Newark porta potty rental unit.
Come rain or shine, heat or cold; we provide units and services to all our customers who rent a porta potty near Newark as best we can. Our fleet, people, and systems are always ready to respond to your port o potty rental in Newark requests to the best of our capability.
Our restroom trailers are also equipped with air conditioning and heating systems to provide the utmost comfort for your guests and users, even in extreme weather.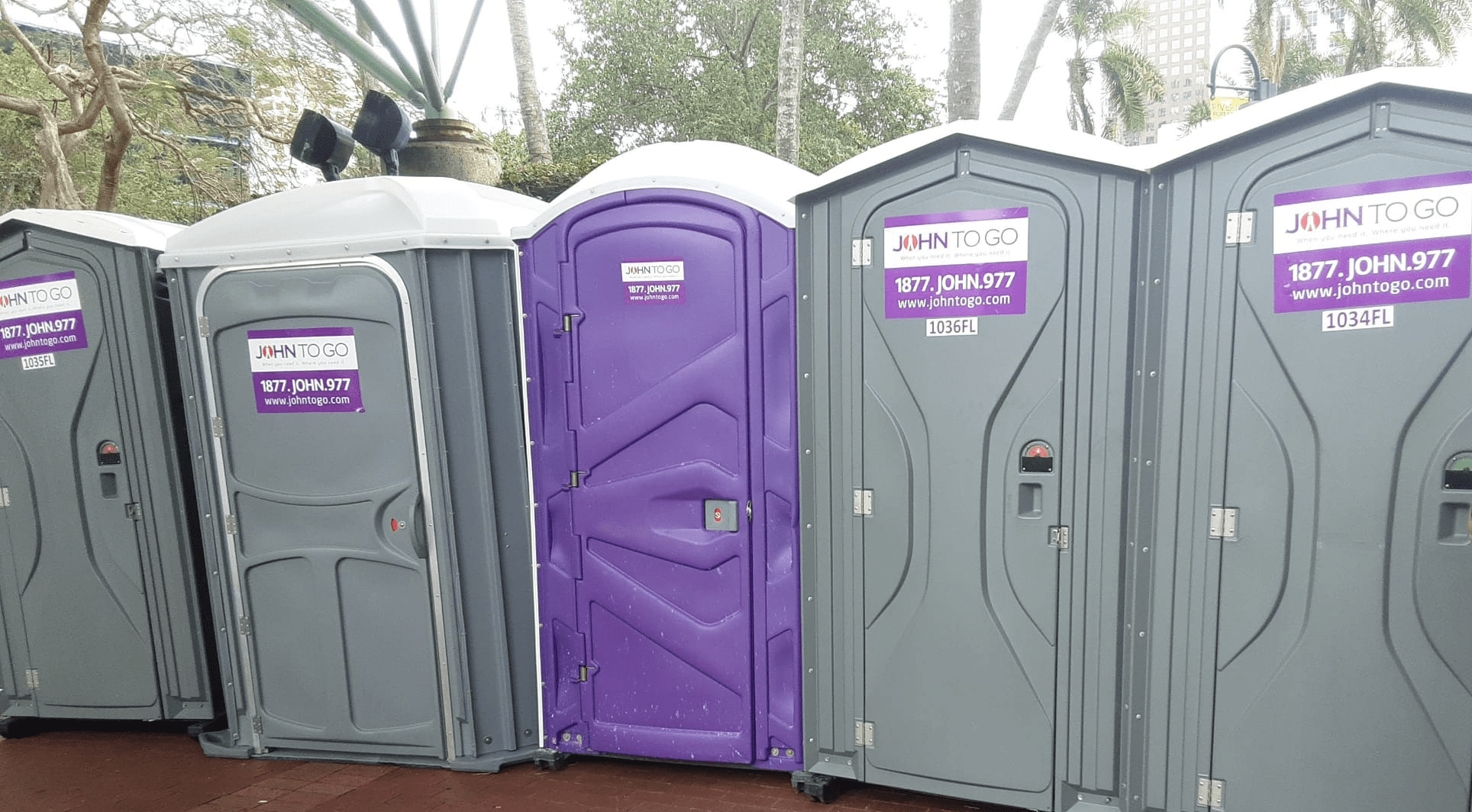 Renovating Your Home? JTG's Bathroom Rental Near Newark Got You Covered
JTG's trailer with portable restrooms near Newark also comes in handy if you are revamping your home or office space and in need of a temporary porta potty. Tearing down parts of your wall could make it inconvenient to access your home bathrooms. The solution? A temporary portable restroom and shower combo trailer in your backyard that you can conveniently access anytime.
This cost-effective solution helps you enjoy your home improvement experience and not rush through it since your comfort needs are taken care of.
Are You OSHA Compliant? Reliable Restrooms For Your Newark Project
Contractors in New Jersey who need portable bathroom rental near Newark or within the metro can provide their workers with accessible porta potty as required by the Occupational Safety and Health Administration (OSHA).
With the proposal to amend the city's Inclusionary Zoning Ordinance (IZO) to expand affordable housing, construction projects in Newark are set to take off.
Vertical residential projects like mid-rise apartments and affordable condominiums need easy-to-transport-and-lift units that can be elevated to high floors where your construction workers are so they have quick and easy access to restroom facilities.
When health and hygiene facilities are made available to your employees, they perform better, in turn increasing productivity. With JTG's online calculator, you can book the right number of construction toilets for your site to comply with OSHA's minimum requirements.
It is best to make reservations early to ensure that your portable restroom needs are covered even during high-demand seasons. With JTG, you can rest assured that your porta potty rentals near Newark come with units and services that pass compliance standards and provide utmost convenience where needed.
Craving for Outdoor Fun? Find A JTG Porta Potty Rental In Newark For Your Next Adventure
Go ahead and explore the region's amazing parks and campsites. Aside from historic buildings, art museums, charming neighborhoods, and culture and entertainment centers, Newark and its nearby areas have some of the most scenic parks in the country.
So pack your stuff, bring your camping materials, and prepare for some outdoor adventures. Just don't forget to take your hygiene and comfort essentials, especially if you're planning an extended vacation.
A John To Go portable toilet john unit can provide utmost convenience to your family or group as you pitch your tent or park your RV and immerse in nature.
Porta Potty at the Park
Experience the outdoor breeze and relaxing ambiance under the stars or enjoy picnics, swim, canoe, play golf, or trek amid lush greens and waterfalls. Close to Newark and spread across the state are picturesque parks and monuments that draw tourists every year.
Some of the most popular campgrounds in the area are the Indian Rock RV Park and Campground, Mahlon Dickerson Campgrounds, Navy Earle MWR RV Parks, Windy Acres RV, FLA-Net Park Campgrounds, Liberty Harbor RV Park, Tip Tam Camping Resort, Timberland Lake Campground, Panther Lake Camp Resort, the Great Divide Campground, and others.
If you're traveling in a big group for an extended stay, renting a mobile bathroom near Newark to exclusively cater to your hygiene needs is best. You can also have a fancy porta potty near Newark at your campsite with JTG's luxury restroom trailers for that en-suite bathroom vibe.
Porta Potty FAQs
So you've learned about the expediency of the humble porta potty, but you probably still have some questions about it. Below are answers to some questions we often get from inquiring customers:
How Often Do You Empty a Porta Potty?
Generally once a week at least. Our team will service your porta potty weekly, including emptying the unit and maintaining and cleaning it. If you are catering to a large event and anticipate heavy usage, you can arrange for additional cleaning and emptying services to ensure the uncompromised cleanliness of the unit.
How Are Porta Potties Emptied?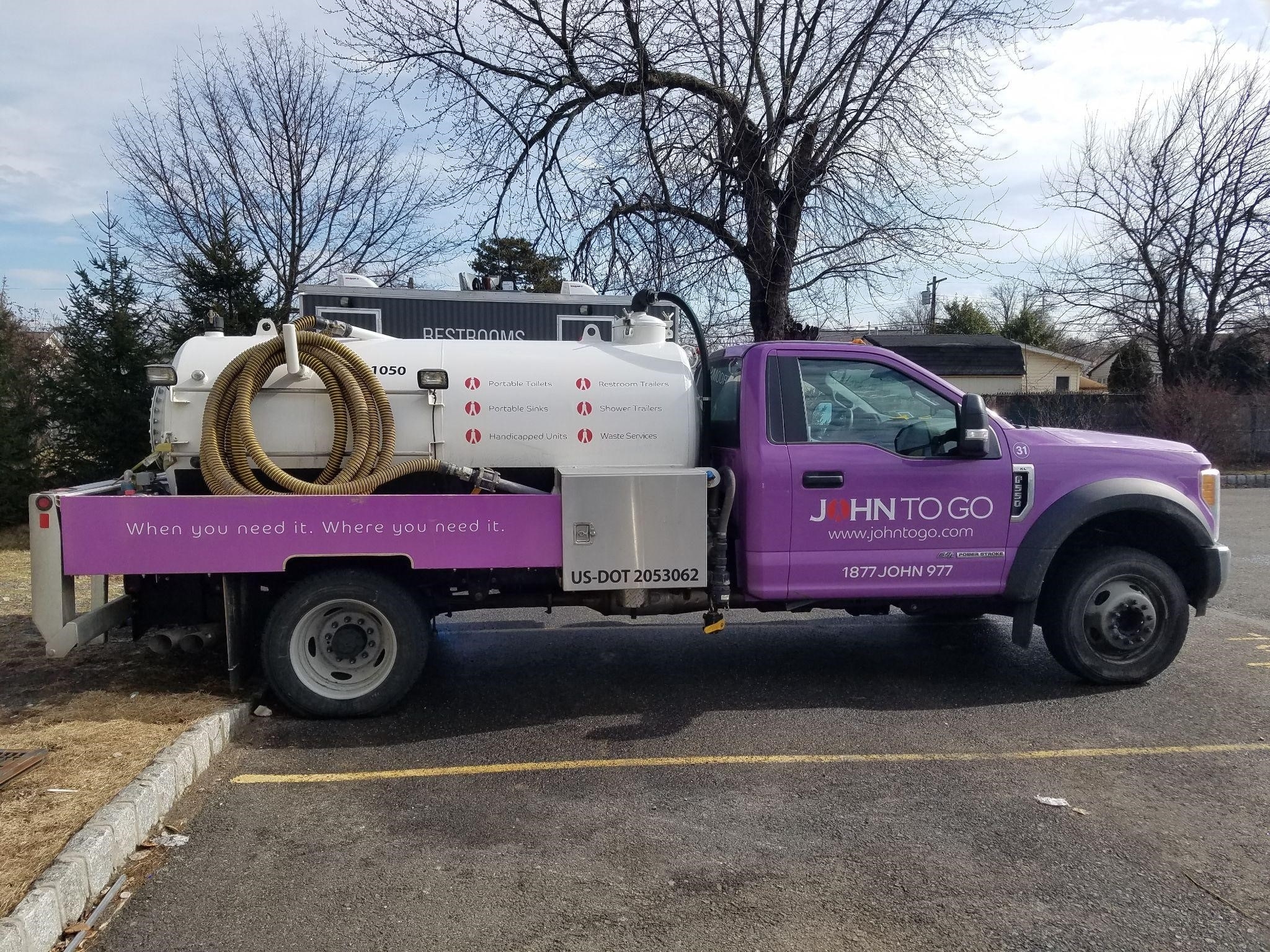 Our JTG technicians safely empty each porta potty unit by using a vacuum connected directly to the porta potty holding tank. The waste is suctioned into the truck, and the porta potty is cleared and prepped for another week of use.
What is the Average Cost of a Porta Potty?
Do Porta Potties Smell?
It depends on the design and location of the waste tank and the quality of the deodorizing products used to clean and maintain the unit. The efficient design of our units and quality cleaning and deodorizing supplies help keep the odor away and the potty looking and smelling clean and fresh.
Where To Rent A Porta Potty Near Me?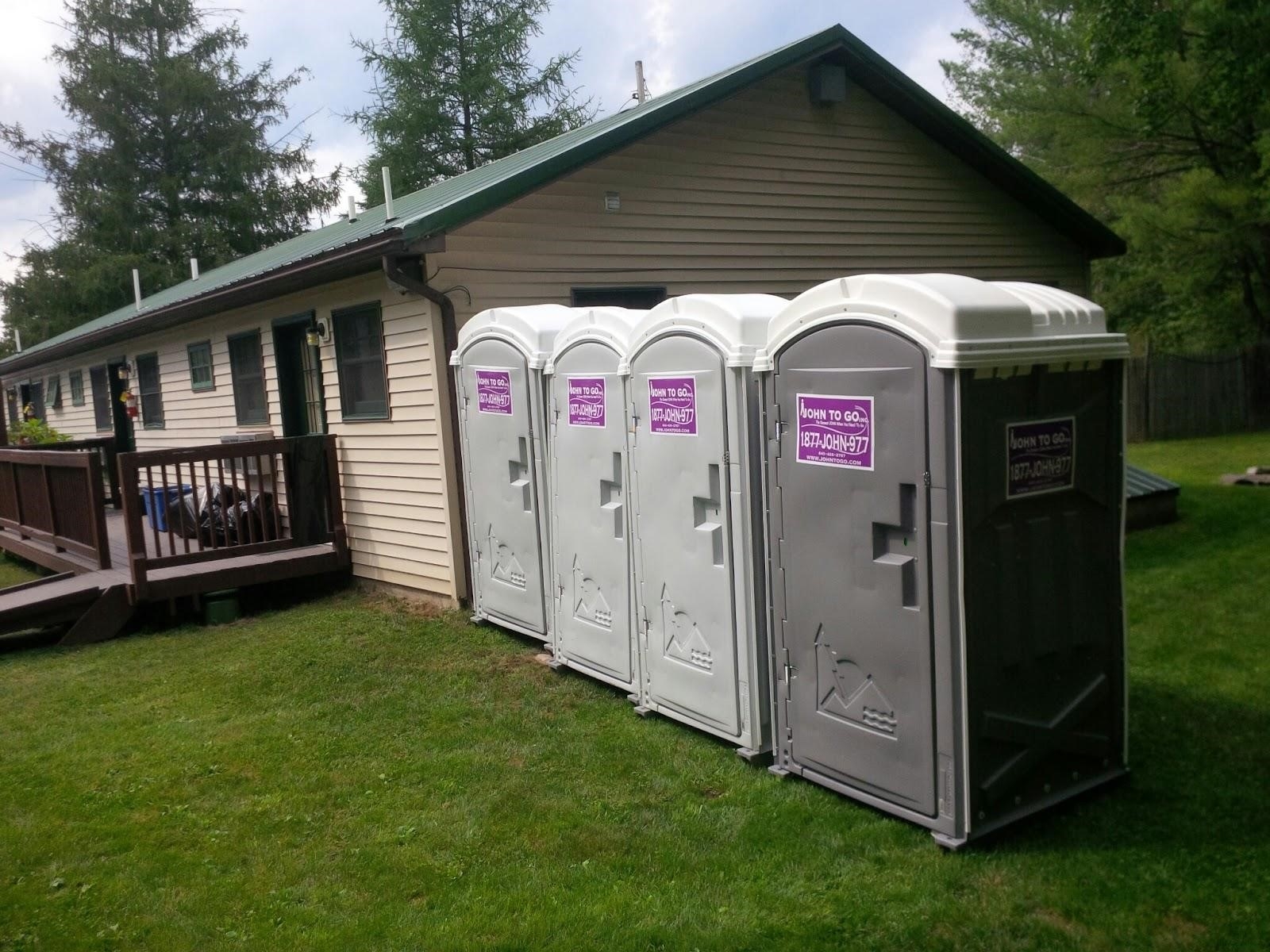 John to Go can serve your porta potty needs anywhere in Newark and the rest of New Jersey. John to Go also has locations in New York and Florida. Our large fleet allows us to reach various sites across these states.
Your Comfort Station On The Go
Let JTG take care of your site and venue needs while you take care of business without causing anyone discomfort. With proper restroom amenities, your guests can enjoy their time, and your workers can keep building without inconvenience. So, make a mark in Newark with the right porta potty supplier by your side.

(305) 722-5149
AREAS WE SERVICE NEAR NEWARK, NJ:
Broadway
Clinton Hill
Dayton
Downtown Newark
Fairmount
Five Corners
Forest Hill
Four Corners
Gateway Center
Government Center
Ivy Hill
Mount Pleasant
Port Newark
Roseville
Seventh Avenue
South Broad Valley
Springfield/Belmont
Teachers Village
The Coast/Lincoln Park
The Ironbound
University Heights
Vailsburg
Weequahic
West Side
Woodside
HEAR FROM OUR CUSTOMERS:
Tom Talamini
Special Event - November 10, 2020
5 STAR SERVICE! The staff were friendly and professional. The delivery was on time as well as the pick-up. Bathroom trailer we rented was spotless, smelled nice and was fully stocked with extra paper towels, toilet paper and soap. Bathrooms were nicer than my house bathrooms. Wanted to keep the trailer. All my guests were in AWE of the quality of the bathrooms. Highly recommended.
Joanne De Simone
Special Event - November 06, 2020
This company has the absolute best customer service I've ever had the pleasure of experiencing. They are friendly and super responsive. Just a pleasure to do business with. I can't wait to use their services for my next event!
David Collado Bronx NYC
Special Events, August 15, 2018
Been using John to Go services for the past 10 (+) years for our annual block party celebration in my neighborhood, they are friendly, professional, their products are always clean, reliable and operate as described. Their prices also cannot be beat. I plan to continue using them for many many more years and have also recommended to friends and family. Very Happy Customer, Bronx NYC
Porta Potties Near Me
When you're researching "porta potties near me," John To Go stands out as the go-to solution for all your portable restroom requirements. We understand that the need for a clean and reliable portable toilet service extends beyond just providing the unit itself.
That's why we focus on offering a comprehensive service package that takes care of all your needs, from the moment you first contact us to the time we complete the pickup. Our diverse range of portable toilet options ensures that we have something to suit every need and budget. With John To Go, you're not just renting a portable restroom—you're investing in a hassle-free experience that covers all the bases.