Home to four stunning state parks, a plethora of food and music festivals, and the Hard Rock Stadium, it's no wonder why Miami Gardens is such a popular tourist destination. Travelers far and wide come to Miami Gardens to cheer on their favorite football teams, including the notorious Miami Dolphins, or to simply relax to the sound of Jazz tunes.
Whether you're a businessman looking to host a company picnic in the park or are arranging an out-of-this-world experience at the Hard Rock Stadium, you need to supply your guests with enough classy portable restrooms to appease their "natural" needs.
That's where John To Go comes into play. John To Go is the premier Miami Gardens porta potty rental service. As experts in the field, we know and understand the needs of our customers - especially those seeking top-notch bathroom rentals near Miami Gardens.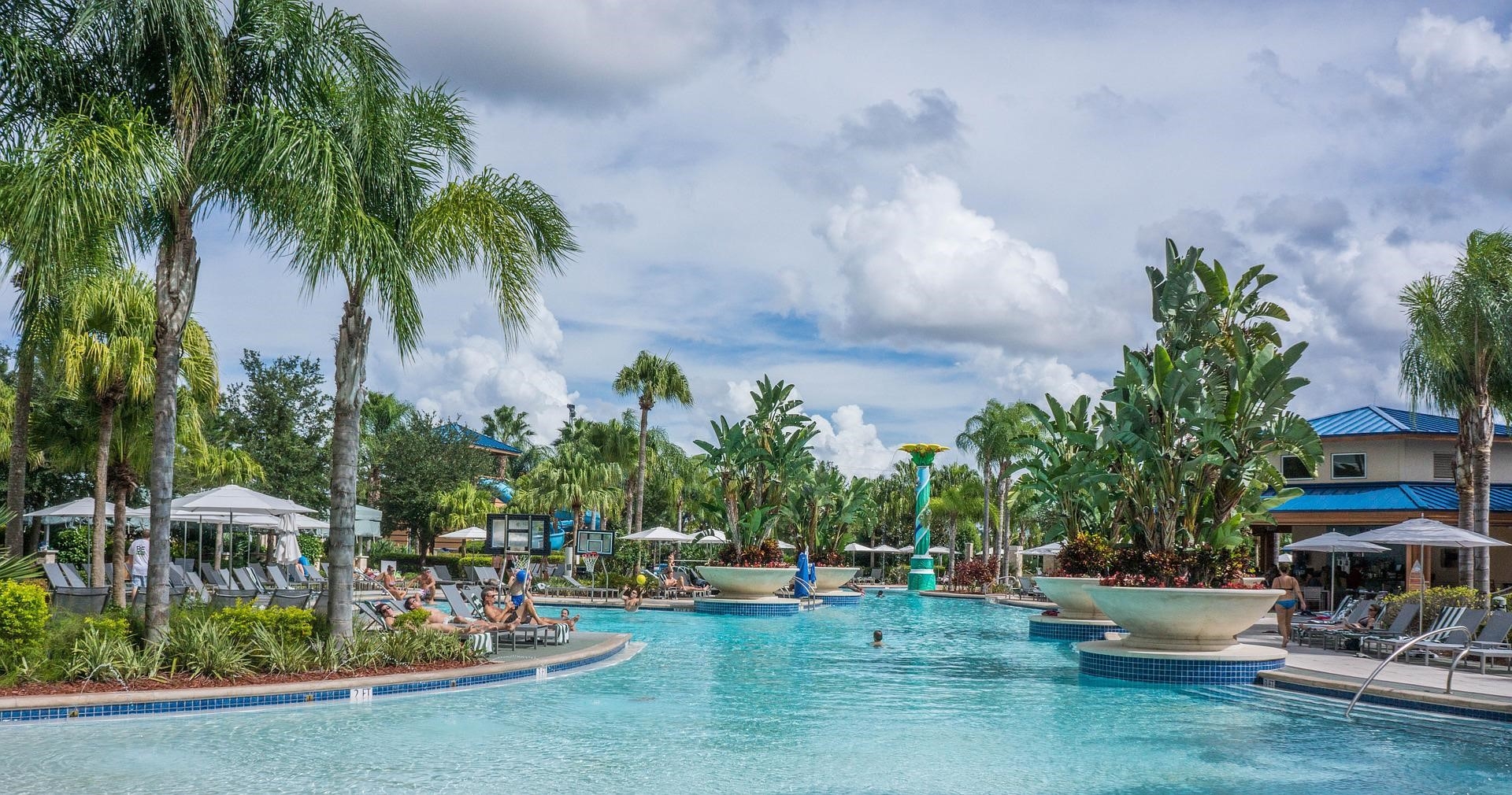 John To Go has been in business since 2004 and has continuously proven itself to be the number one option for porta potty rentals near Miami Gardens. We pride ourselves on offering clean, sanitary, and well-supplied porta potties that guests are thrilled to use.
Porta John Rental Near Miami Gardens
At John To Go, we know that it can be overwhelming to see all of the results for "portable restrooms near Miami Gardens." Not only that, but many companies that offer a bathroom rental near Miami Gardens have complex websites and reservation systems, making the hunt all the more challenging.
That's why we've made it easy to find all of the porta-potty rentals near Miami Gardens you're looking for. We offer everything from construction-friendly units to lavish ten-station trailers. Additionally, we have created our online reservation process to be quick and straightforward - so you spend less time searching for a Miami Gardens porta potty rental and more time enjoying portable toilet rental near Miami Gardens.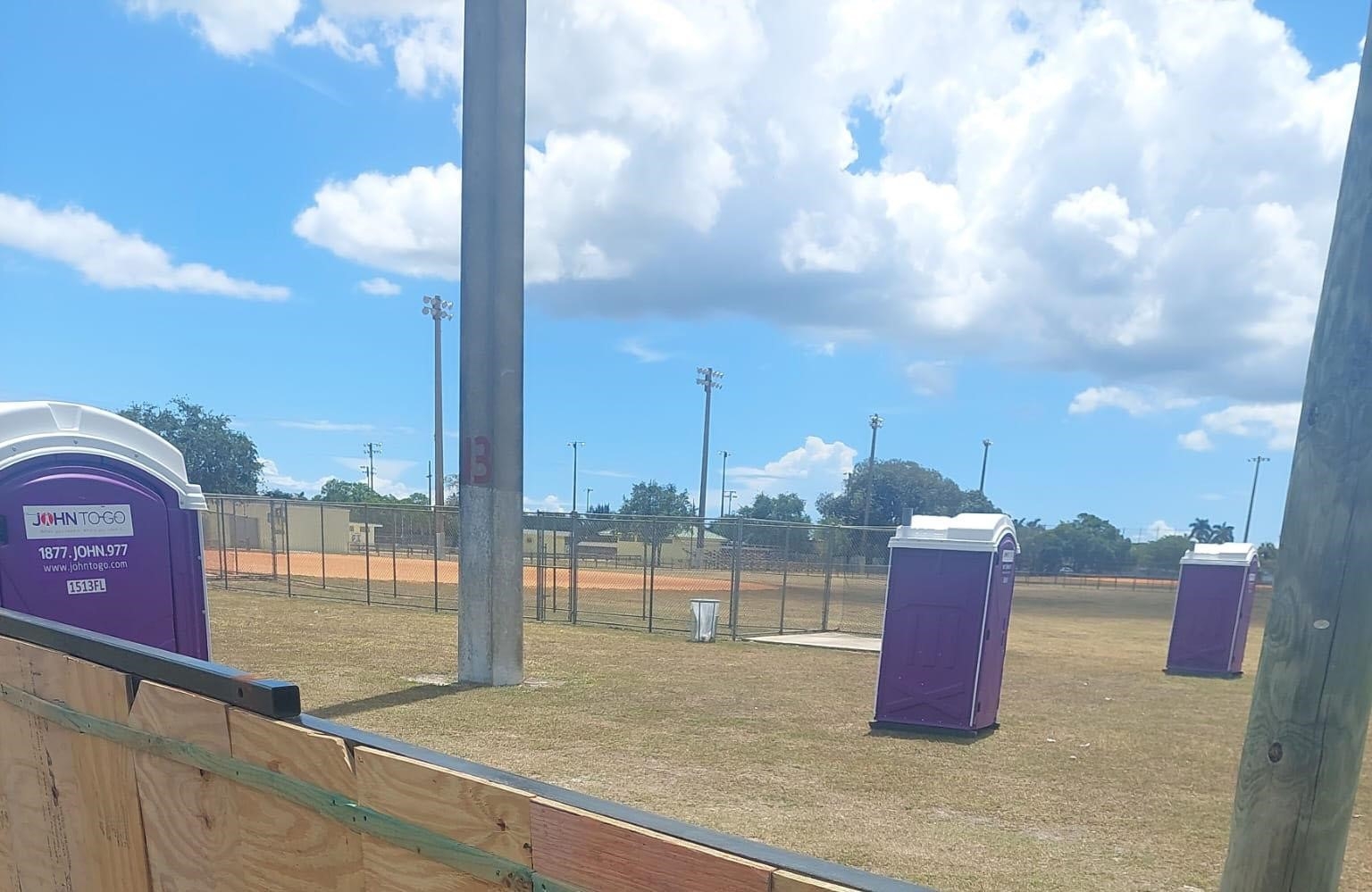 Why Choose John To Go For Your Port o Potty Rental in Miami Gardens Needs
John To Go is proud to offer a wide selection of portable potties, restroom trailers, and even shower trailers to everyone searching for port a john rental near Miami Gardens. If that doesn't sell you yet, check out the top six reasons you should use John To Go for your next porta potty rental near Miami Gardens.
Premium Portable Toilet John Rentals
You already know we have the selection, but what you might not know is that we offer premium products for all of your portable bathroom rental near Miami Gardens needs. Our rentals come with generous ventilation, superior deodorization, and comfort and luxury, unlike anything you've seen before.
In fact, some of our porta john rental near Miami Gardens options come with lavish features, including heaters, air conditioners, fireplaces, and sound systems. These are perfect for upscale events, small and large.
Renting a restroom trailer rental near Miami Gardens shouldn't be difficult. That's why John To Go has made it as easy as 1, 2, 3. Start with our handy unit calculator to get the right amount of rentals for your needs. Then, sift through our wide selection of porta potty and trailer units. Make your selection and enjoy our quick and efficient quote and booking system. Easy!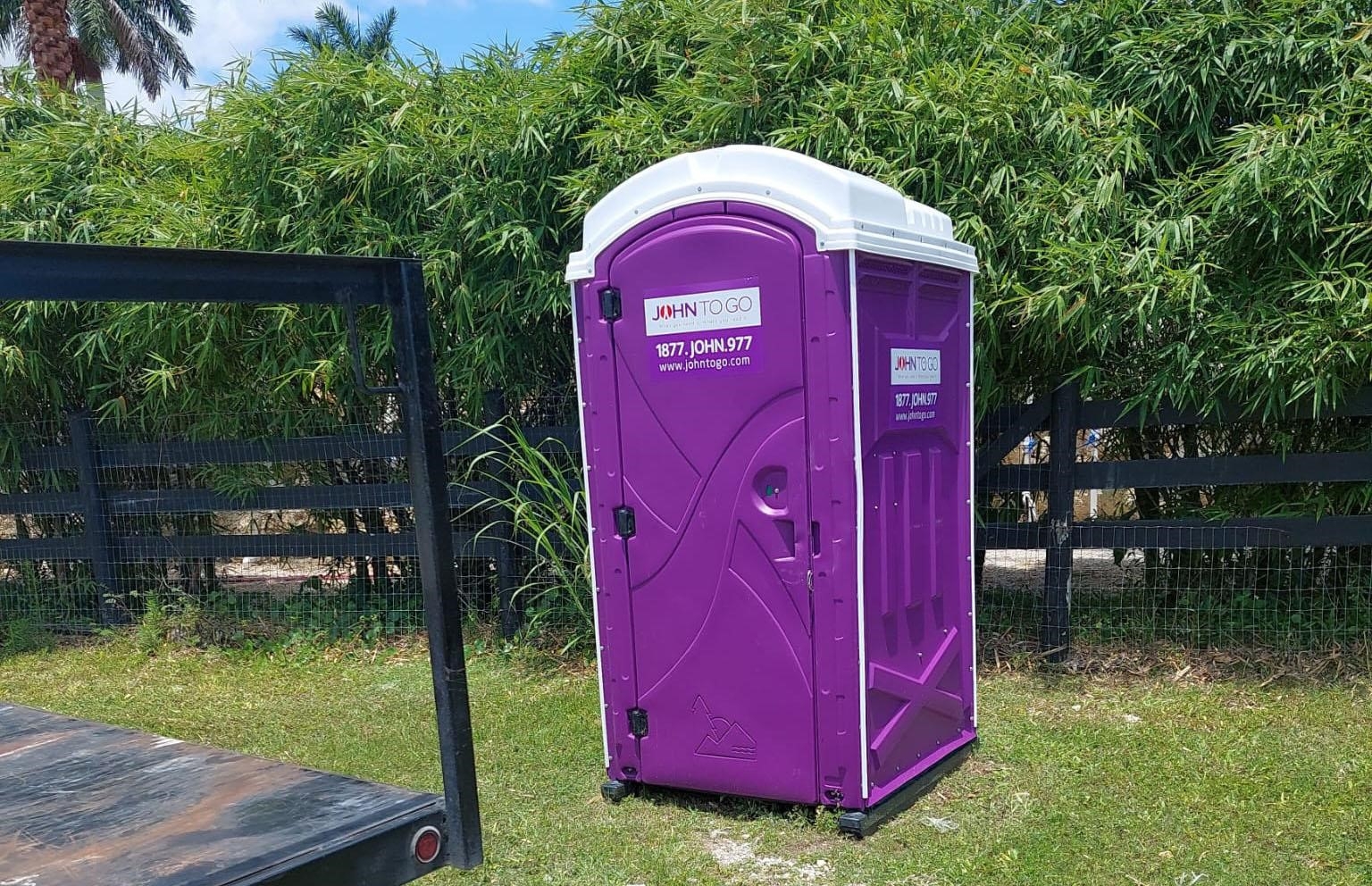 Alongside the search for "porta potty rental near me" typically comes "porta potty rental prices near Miami Gardens." Price is essential, especially during these trying times. Well, when you choose John To Go for your rent a porta potty near Miami Gardens needs, you can guarantee a competitive quote.
Not only that, but we are currently the only business not charging a gas fuel charge - which means more money in your pocket!
We're a company that doesn't just see dollar signs. We genuinely care for our customers and their needs and strive to offer our clientele affordable prices. How do we do it? It's all thanks to our efficient internal system that cuts out many expenses.
Top-Notch Delivery and Installation
Finding porta-potty rentals near Miami Gardens is only half the battle; you also need your rentals delivered and installed without hassle. John To Go excels in this area, too. Not only is our scheduling process a cinch, but our highly experienced team will be there on time to efficiently and successfully set up your equipment.
With 36 trucks on the road - and more added regularly - you can rest assured your port o potty rental in Miami Gardens needs will be met and exceed your expectations.
When it comes to a port o potty rental near Miami Gardens, you will likely have questions - especially if it's your first time. And that's ok! Our team of customer service experts is here to help every step of the way. Don't hesitate to send us an email, head to our website to chat with a live agent 24/7, or give us a call anytime. Our team is always standing by and eager to help with a smile on their faces!
In this day and age, sanitization has reached peak necessity. We understand that people looking to rent a porta potty near Miami Gardens want a unit that they can trust to keep their guests comfortable and healthy.
That's why John To Go units are sanitized often, especially if you're using a long-term rental. We know the importance of getting rid of undesirable smells and ensuring the area is in tip-top condition for aesthetic and health purposes.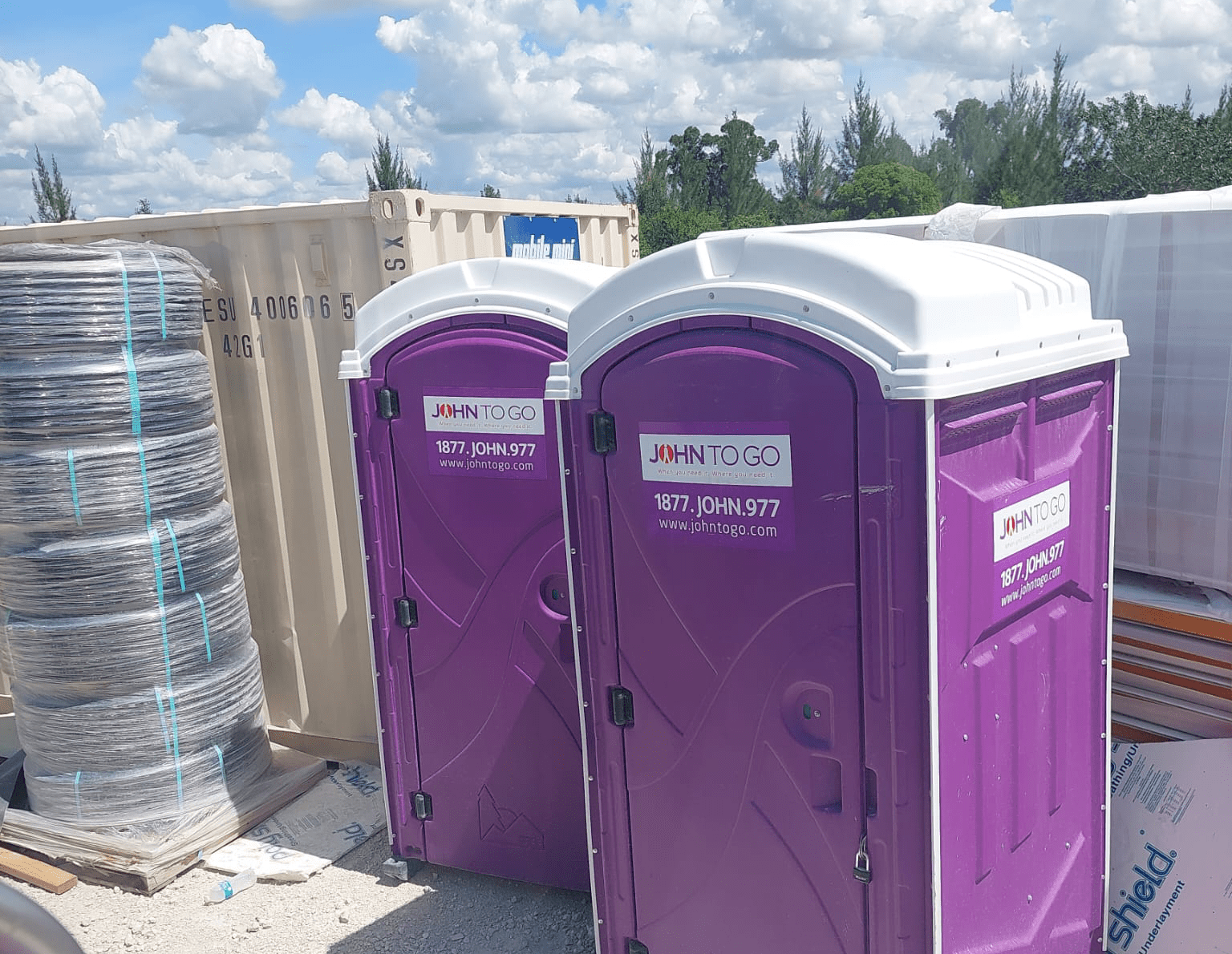 Miami Gardens is a lovely town located in Miami-Dade County, Florida. It is conveniently located 16 miles from Miami, providing locals and travelers easy access to the downtown hot spots.
Temperatures rarely drop below 60F degrees, even during the typical "chilly" winter months. This allows individuals to step outside and enjoy all that Miami Gardens has to offer, including TopGolf, Rolling Oaks Park, and food at "The Licking."
With ideal weather, breathtaking scenery, and so many fun activities to engage in, it's no wonder why an immense number of events are held at Miami Gardens. And when you have the call for a porta-potty near Miami Gardens, John To Go is here to answer.
We don't service events only, though. So while someone putting together an ornate event might search for a fancy porta-potty near Miami Gardens, someone working on a construction site might be looking for a more straightforward porta potty rental near Miami Gardens.
We can help in any situation. We even offer long-term rentals for those who may need their port a potty rental near Miami Gardens for an extended period, for example, a new housing construction zone or season-long fairgrounds.
CHOOSE FROM OUR EXTENSIVE SELECTION OF PORTA POTTY RENTALS
FAQs
John To Go is the number one choice when you need to rent a porta potty near Miami Gardens. We have proven ourselves to be leaders in the business and will continue to offer the same top-notch service for years to come. Keep reading if you have a few lingering questions you want to know the answer to.
What is the average cost of a Porta Potty?
A lot can go into the price of a porta-potty, which is why you might see different answers during your hunt for the porta potty rental cost near Miami Gardens. Typically, units start at about $140. This can change depending on the type of unit you're renting and how long you're requesting it for. As a general rule, the longer you keep the unit, the cheaper the monthly rental fee becomes.
Do porta potties smell?
Porta potties have primarily been known for their terrible odor and lack of cleanliness. But, when you rent a porta potty near Miami Gardens with John To Go, you can put those worries to rest. Our units are surprisingly clean, refreshing, and a pleasant experience for all.
How is the tank emptied?
When you use a port o potty rental in Miami Gardens from John To Go, you don't need to worry about emptying your tank. One of our specialists will swing by and suction the "gunk" out with a large vacuum attached to their work truck. The waste is then transported and disposed of properly - and you don't have to think twice about it.
Can porta potties be used indoors?
There aren't actual laws banning the use of porta potties indoors, but it is generally considered unsafe and unsanitary. This is due mainly to the release of gasses when the tanks are filled. Aside from that, most people do not want to inhale the odors that may emit from a porta-potty. It's best to leave them outside.

(305) 722-5149
AREAS WE SERVICE NEAR MIAMI GARDENS:
Bal Harbour
Bay Harbor Islands
Biscayne Park
Coral Gables
Cutler Bay
El Portal
Florida City
Golden Beach
Homestead
Indian Creek
Key Biscayne
Medley
Miami Lakes
Miami Shores
Miami Springs
North Bay Village
North Miami Beach
Opa-locka
Palmetto Bay
Pinecrest
South Miami
Sunny Isles Beach
Surfside
Sweetwater
Virginia Garden
West Miami
HEAR FROM OUR CUSTOMERS:
Tom Talamini
Special Event - November 10, 2020
5 STAR SERVICE! The staff were friendly and professional. The delivery was on time as well as the pick-up. Bathroom trailer we rented was spotless, smelled nice and was fully stocked with extra paper towels, toilet paper and soap. Bathrooms were nicer than my house bathrooms. Wanted to keep the trailer. All my guests were in AWE of the quality of the bathrooms. Highly recommended.
Joanne De Simone
Special Event - November 06, 2020
This company has the absolute best customer service I've ever had the pleasure of experiencing. They are friendly and super responsive. Just a pleasure to do business with. I can't wait to use their services for my next event!
David Collado Bronx NYC
Special Events, August 15, 2018
Been using John to Go services for the past 10 (+) years for our annual block party celebration in my neighborhood, they are friendly, professional, their products are always clean, reliable and operate as described. Their prices also cannot be beat. I plan to continue using them for many many more years and have also recommended to friends and family. Very Happy Customer, Bronx NYC
Porta Potty Rentals Near You

Find out where to rent portable toilets