Whether it's for an outdoor event, a construction project site, or even disaster relief response, access to portable potty rentals near Alachua County provides ease and peace of mind for users and project managers in the vicinity.
Ensuring that people's health and hygiene needs are met is crucial for any activity's success. Where crowds and workers gather, access to clean toilets is required by the government and as a caring policy in the private sector.
Hence the need to familiarize yourself with port o potty rental in Alachua County.
John To Go Serves Alachua: Porta Potty Rentals Near Alachua County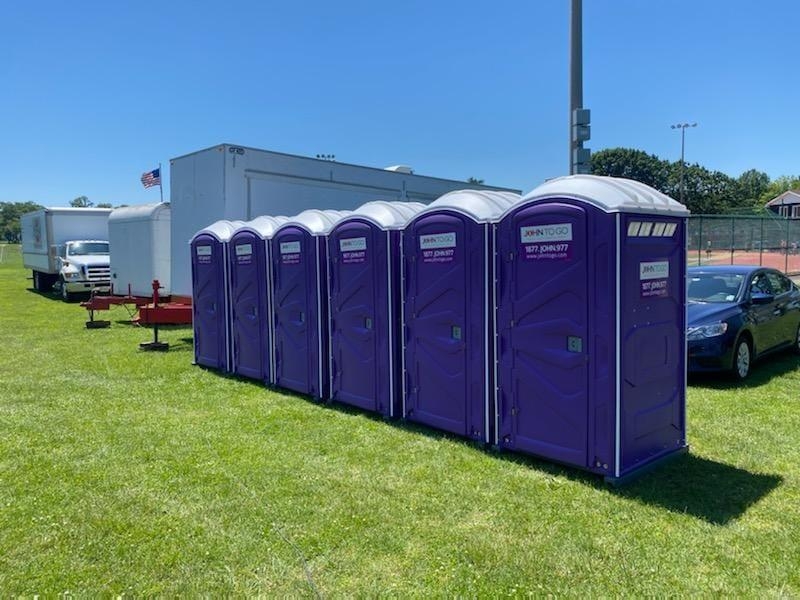 John To Go serves the South Florida, NY, and NJ regions, and residents can rely on our wide range of options for portable bathroom rental near Alachua County and beyond. Alachua's urban and rural environments are perfect for people to live, work, study, and enjoy leisure.
Gainesville—the county seat of Alachua and the biggest city in North Central Florida—is a center for education. Many students and residents enjoy Alchua's southern charm: scenic oak trees, palm trees, spring waters, and laid-back appeal.
Many Americans also choose this area for retirement so they can relax in its warm and welcoming atmosphere. Real estate and retail industries thrive as residents, migrants, and tourists flock to the area.
The region is no stranger to Florida's natural disasters, ranging from tropical storms and hurricanes to flooding and wildfires. When extreme weather hits, homes and businesses are affected by power outages, evacuations, and severe damage.
This does not deter people from choosing the county as their next home or business location. Residential and commercial developments are more active than ever, as evidenced by the recent rise in property tax valuation.
These factors have caused a surge in the need for porta potty rentals near Alachua County. John To Go has expanded its South Florida services with additional headquarters in that region to serve the growing demand. With our robust customer service team, online platforms and systems, large fleet, technical team, drivers, and trucks, we are ready to supply porta potty rentals near Alachua County for any evacuation site, construction site, or big-ticket events.
With one call, we are ready to get to where you are. You can rent a porta potty near Alachua County by simply getting in touch with us through our website, 24/7 chat service, or customer service phone line.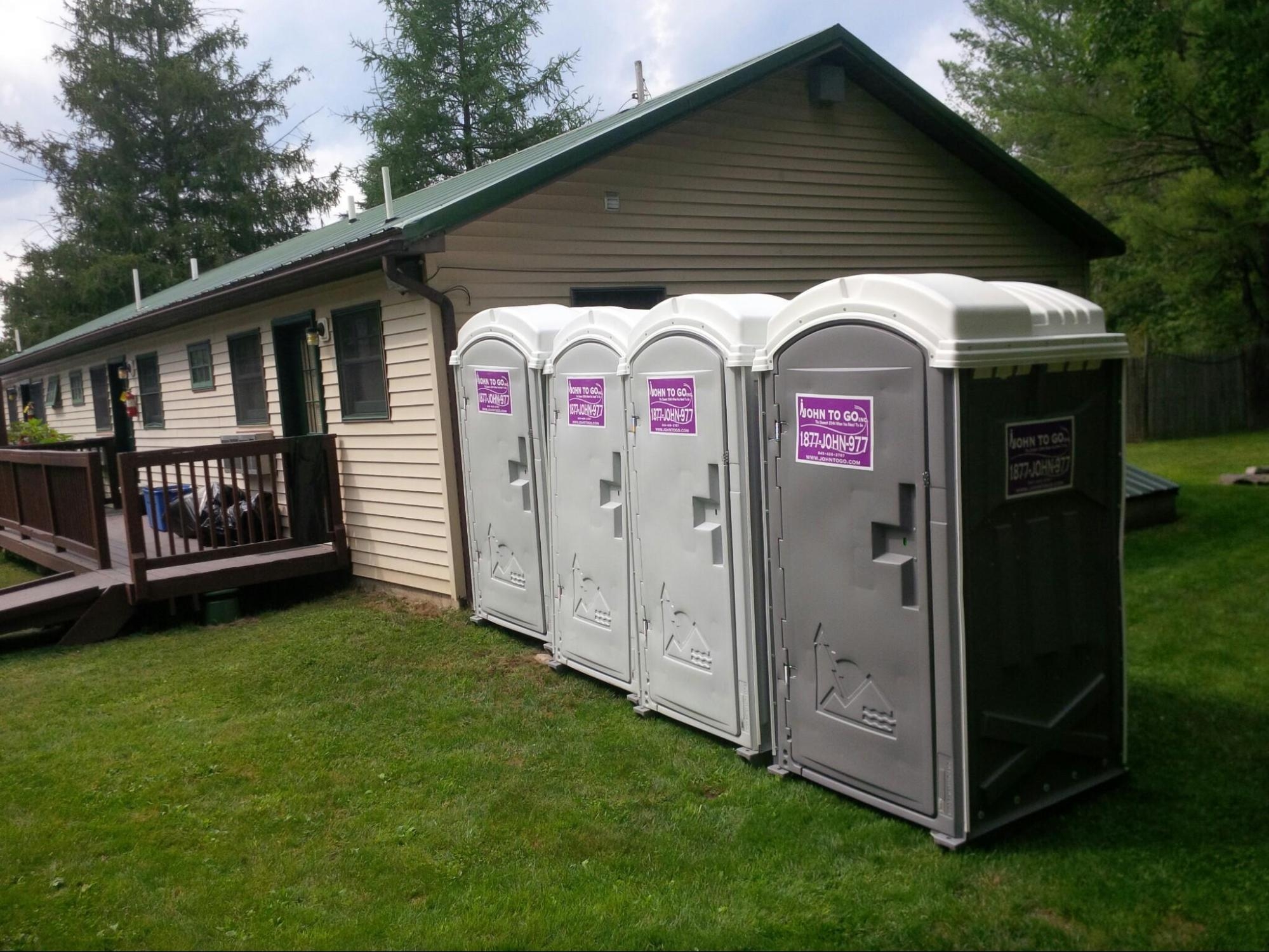 The John To Go Advantage
Clean and sturdy portable toilet john in a jiffy: that's our standard. No matter how many units you need, we respond and deliver with the best quality and exact quantity you ask for.
Whether you need a portable bathroom rental near Alachua County for your project's OSHA requirements or a fancy porta potty near Alachua County for your private party, we are ready to provide.
All JTG portable potty units have roomy interiors, generous ventilation, a translucent roof for bright natural light, outside occupancy indicator, interior lock, hand sanitizer, and non-splash urinals to ensure comfort, safety, and privacy.
Your One-Stop Source for Quality Porta Potty Near Alachua County
We have become synonymous with reliable and wide-ranging portable restroom units near Alachua County that we can mobilize with short notice. We do our best to ensure delivery and servicing to our markets despite distance, disasters, and difficult roads.
We provide convenience when and where they are needed. We also offer porta johns for clients with specific requirements:
For Construction Sites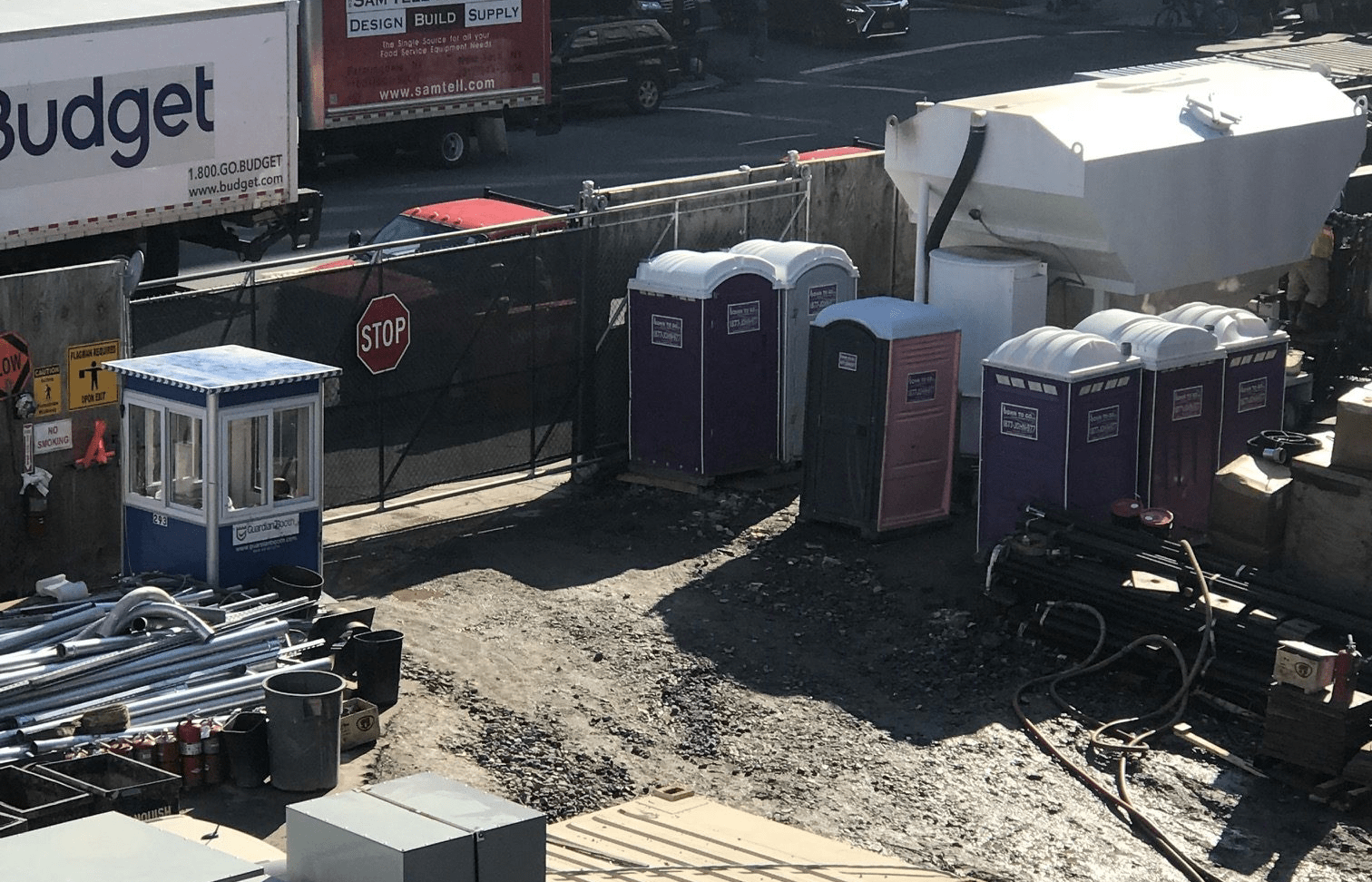 We provide convenience when and where they are needed. We also offer porta johns for clients with specific requirements:
This porta potty construction unit is designed for busy and tough environments, and is a popular option for port o potty rental in Alachua County. It has roomy interiors: 92" height, 46" width, 48" depth. It is ideal for commercial and residential construction sites and industrial use.
Designed specifically for multi-story projects, our lift unit can be brought up to higher floors for a quick and easy porta john that workers can easily access. Simply attach the steel sling to the skid of your standard-size portable restroom, and a crane can lift the unit anywhere you need.
This highly portable urinal unit has caster wheels that make it easy to roll into elevators. It can also be lifted to upper stories by a crane through its sturdy sling. With tough exteriors and self-contained design, this unit can easily be brought close to where your workers are.
For ADA
We support inclusivity in society, and we cater to everyone's needs by providing ADA-compliant porta potty units.
So when you're pursuing port o potty rental in Alachua County, equip your business space, construction project, or major event with toilet facilities that are entirely safe and accommodating to every person's needs.
Our port o potty rental in Alachua County and every location are compliant with the government's ADA design standards for restrooms. We provide maximum convenience and safety for all Americans with disabilities.
Aside from the standard features offered within all our units, our 100% ADA-compliant portable restrooms come with wide entrances for wheelchair accessibility, door-mounted mirrors and handles, large seats for comfort, and interior safety bars.
We also offer single and multi-station ADA restroom trailers. The trailer drops down for easy wheelchair access that doesn't require much ramp space. It has premium features like a solid surface sink top, chrome floor drains, water-saving flush toilets, water saver faucets, safety glass mirrors, ample interior and exterior lighting, a freshwater water tank pump, and more.
For VIP Events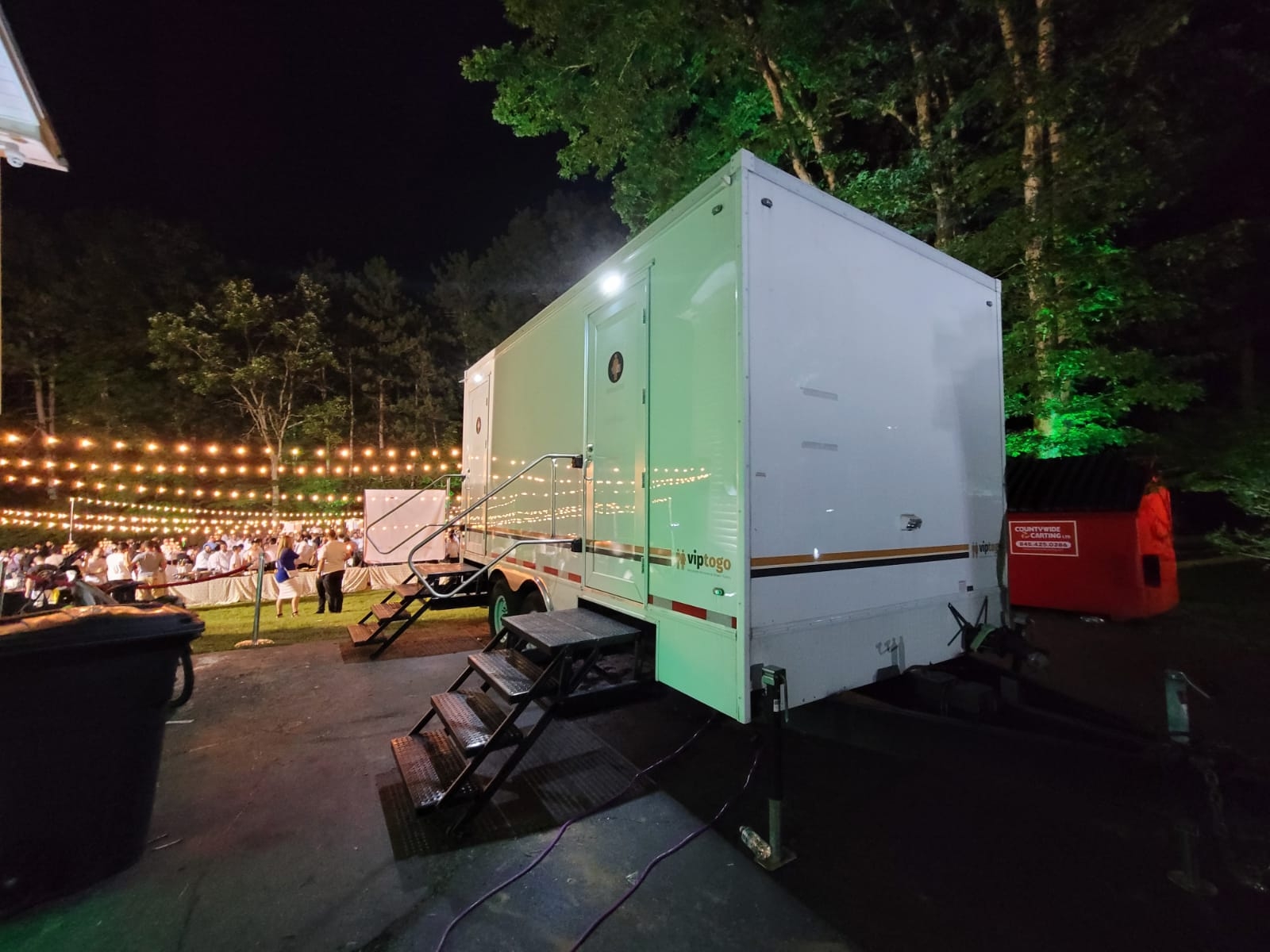 If you'd like to upgrade your port o potty rental in Alachua County, consider impressing your guests with our luxury units that provide the utmost comfort in style. Designed with modern and posh features, make your event extra special with our fine porta potty and restroom trailer facilities.
Modern, minimalist, with roomy interiors and ergonomic toilet and sink, this event unit is perfect for your VIP events and private parties. It provides unparalleled comfort and brings style and function in one fine unit for your guests' use.
JTG Ambassador Oversize Flush Unit
Elevate your outdoor restroom experience from the top Alachua County porta potty rental provider. JTG incorporates luxury in the lavatory like no other. This deluxe unit has a vanity area, full-length wall mirror, three coat/purse hooks, courtesy shelf, paper towel dispenser, motion-activated light, sink, and faucet, freshwater sink, and recirculating toilet.
We also offer a range of restroom trailers designed for ultimate convenience and luxury and come with various stations and configurations to cater to different needs. These outdoor restroom trailers provide an en-suite bathroom feel with thoughtful amenities and premium aesthetics.
Complete with a heater, air conditioner, fireplace, sound systems, vanity, and sanitary essentials and extras, our restroom trailers offer the best value-for-money features.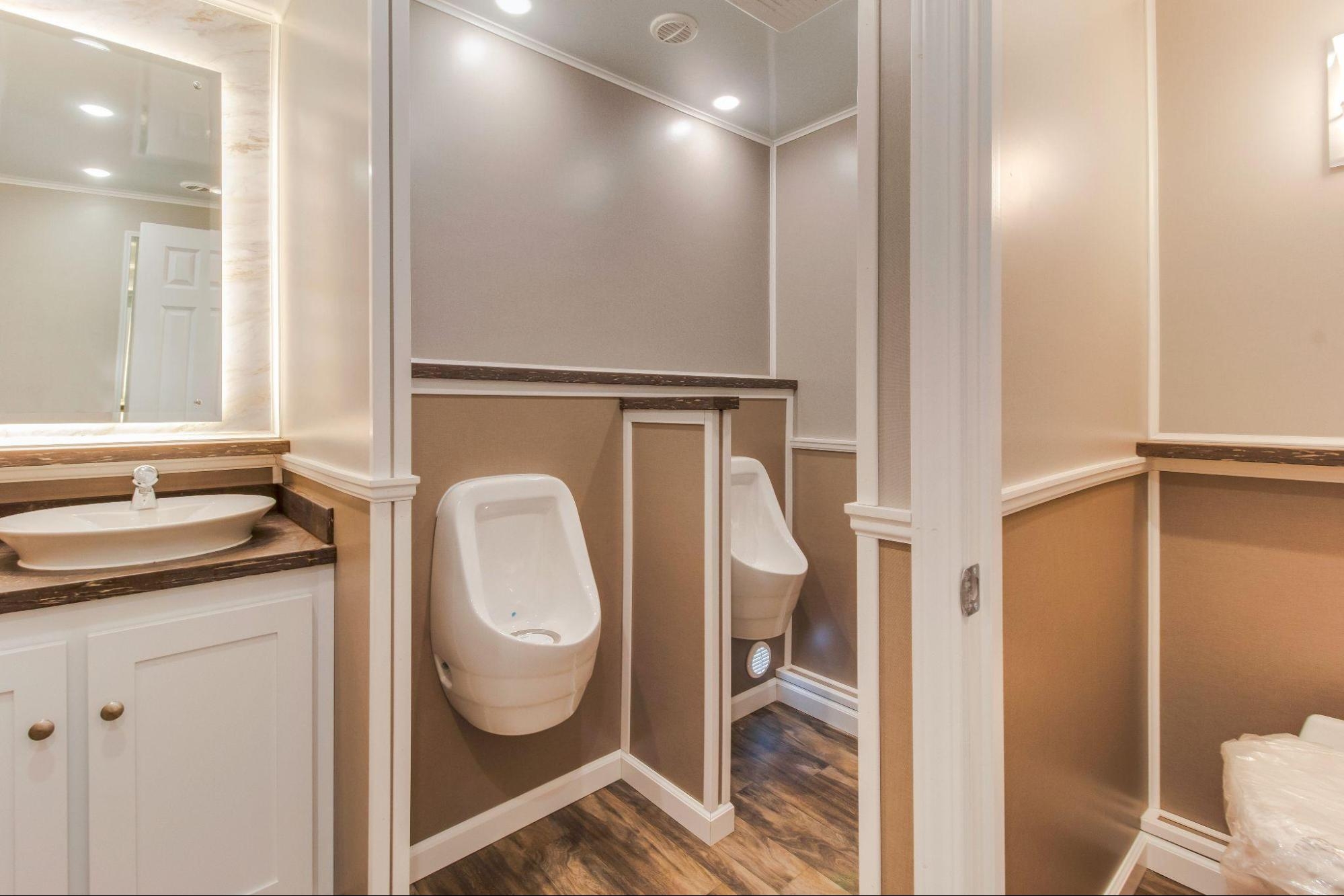 These are only some of John To Go's high-end units that you can avail of for your outdoor restroom needs. JTG makes bathroom rental near Alachua County a breeze - sanitary, safe, well-maintained, stylish, and backed by efficient customer service, delivery, technical maintenance, and sanitation experts.
Our Brand of Quality
Our years of service, long list of satisfied clients and partners, and growing fleet of new and modern units are a testament to our commitment to quality and customer satisfaction.
Partner With Us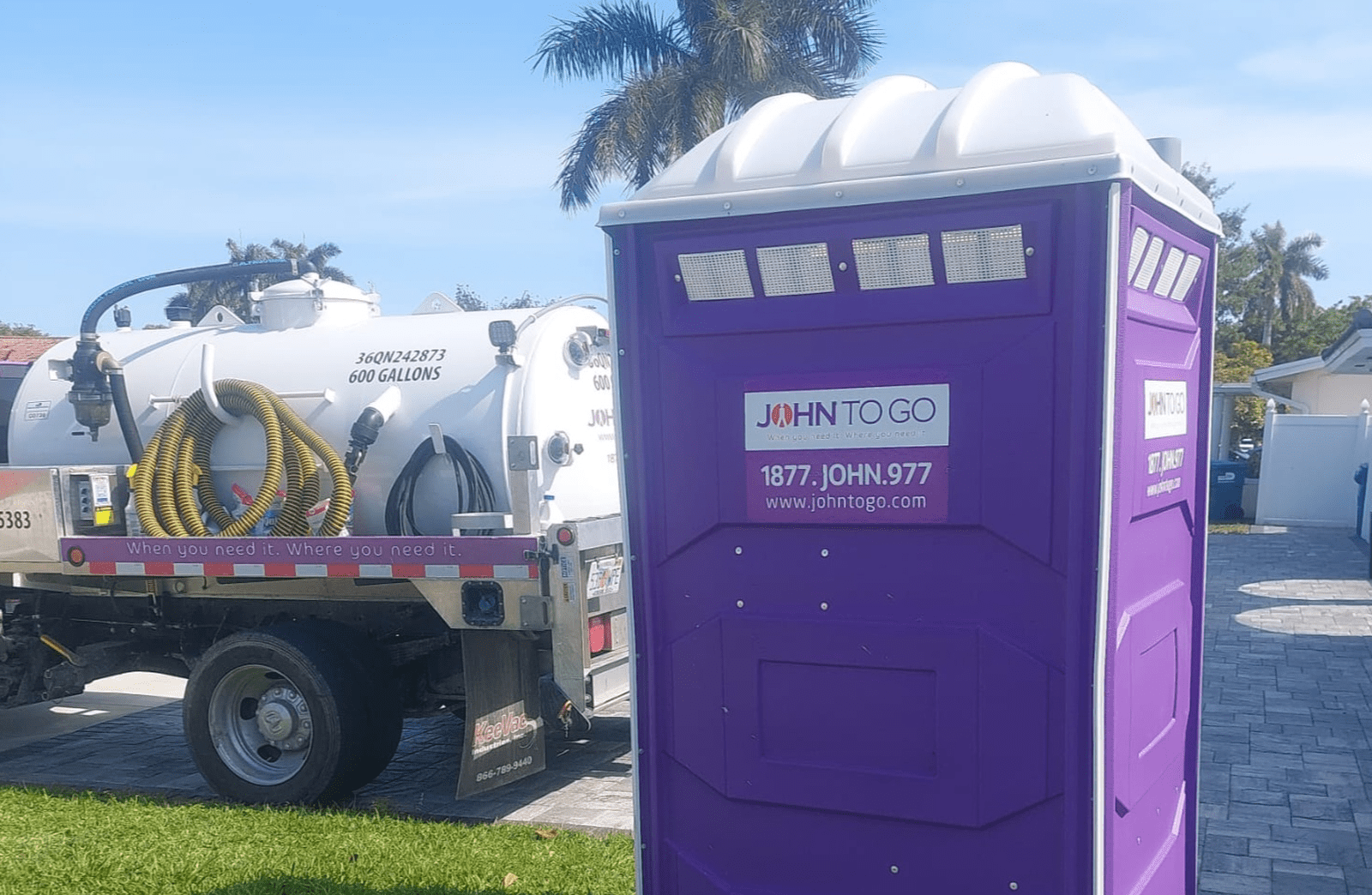 From the moment of inquiry to delivery of your porta john rental near Alachua County, our operations are all about quality and speed. Our easy online quote and booking system, 24/7 customer assistance, and multiple service trucks enable us to serve your needs with little lead time.
Our units are replaced and updated regularly, so we offer only the most well-maintained and equipped porta johns in your area. We make porta john rental near Alachua County easy and affordable without sacrificing unit quality and upkeep.
Our Alachua County porta potty rental units are modern, maintained with the best cleaning and deodorizing products on the market, and expertly designed to provide the utmost convenience, safety, and privacy for all users.
Timeliness is crucial to our operations, especially during times of calamity. Evacuation areas need the correct quantity and quality of portable restrooms to meet the pressing needs of displaced residents. Children and the elderly are the most vulnerable when it comes to lack of access to toilet and bathroom facilities.
Local governments tap John To Go for emergency response needs, and we are always well-prepared before, during, and after a calamity strikes. We immediately mobilize our fleet, and our logistics teams work 24/7 to promptly provide port o potty rental in Alachua County and the affected nearby areas.
Porta potty rental cost near Alachua County is kept within a reasonable range. We do not hike prices up even when demand increases.
Our porta potty rental prices near Alachua County and other areas are between $140 and $500 monthly, with options for add-on features and products.
CHOOSE FROM OUR EXTENSIVE SELECTION OF PORTA POTTY RENTALS
FAQs on Porta Potty
Do porta potties smell?
Well-sanitized and regularly maintained porta potties from John To Go look, feel, and smell clean. Waste tanks are designed to prevent odor leaks, and we use only the best cleaning and deodorizing supplies to keep them smelling fresh.
We also provide free weekly cleaning and maintenance to keep your rented unit pleasant to use.
What is the average cost of a porta potty?
Prices for porta john rental near Alachua County vary depending on included features.
Basic units commonly used in construction sites are in the range of $150 per month for basic units. Premium units with luxury features can cost $350 or higher.
We also provide free weekly cleaning and maintenance to keep your rented unit pleasant to use.
Can porta potties be used indoors?
No laws prohibit indoor use, but porta potties emit gases that can harm humans and pets. They are much safer to use outdoors where there is open air and easier access for tanker trucks to vacuum and empty them.
Expediency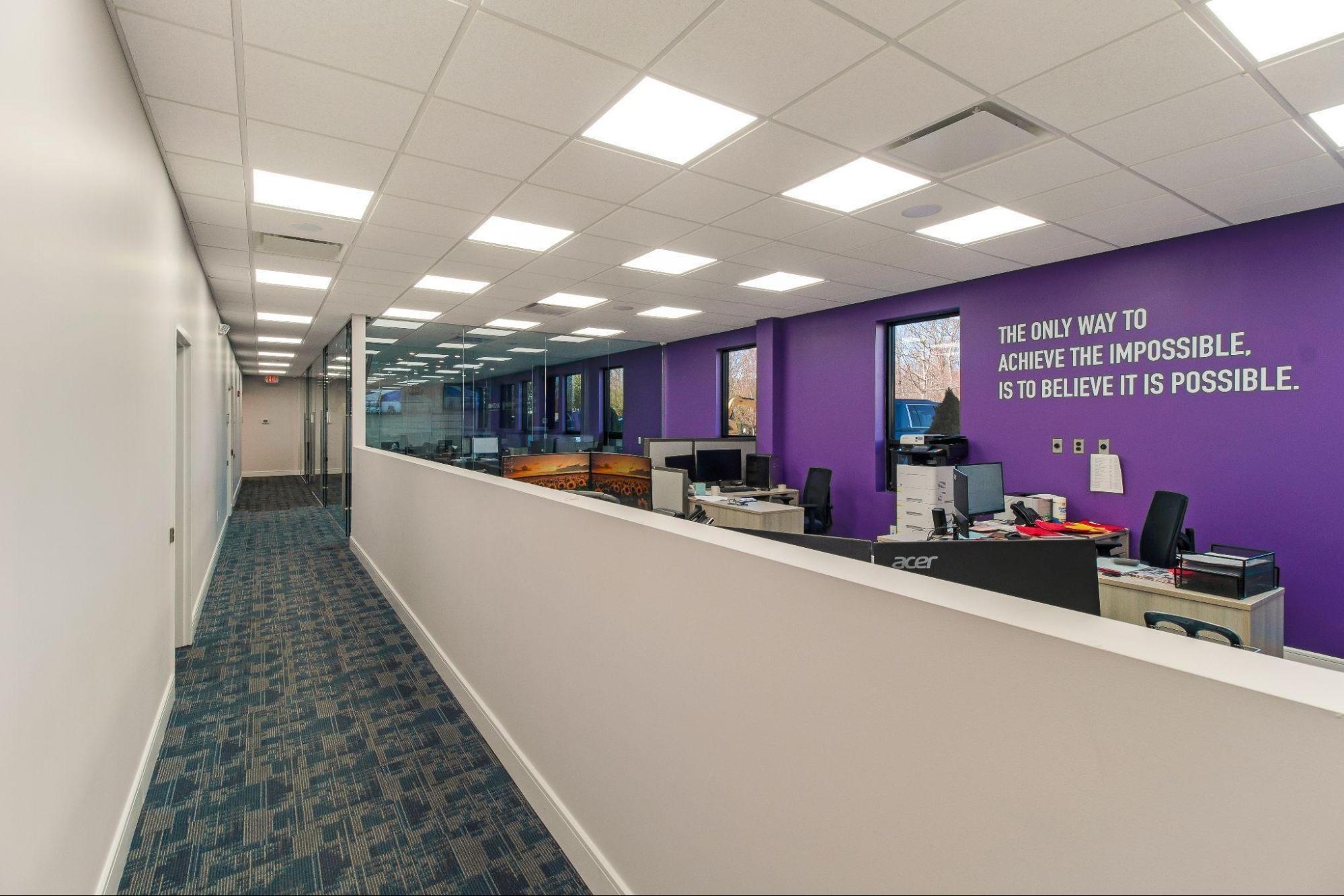 John To Go has long been the reliable partner of local governments, businesses, contractors, and private individuals for all their portable restroom needs. We provide medium to long-term service to ensure workers, constituents, and guests have access to convenient, comfortable, and hygienic toilet and bath facilities.
Contact us today for inquiries and bookings for porta john rental near Alachua County, FL.

(305) 722-5149
AREAS WE SERVICE NEAR ALACHUA COUNTY:
Bal Harbour
Bay Harbor Islands
Biscayne Park
Coral Gables
Cutler Bay
El Portal
Florida City
Golden Beach
Homestead
Indian Creek
Key Biscayne
Medley
Miami Lakes
Miami Shores
Miami Springs
North Bay Village
North Miami Beach
Opa-locka
Palmetto Bay
Pinecrest
South Miami
Sunny Isles Beach
Surfside
Sweetwater
Virginia Gardens
West Miami
HEAR FROM OUR CUSTOMERS:
Tom Talamini
Special Event - November 10, 2020
5 STAR SERVICE! The staff were friendly and professional. The delivery was on time as well as the pick-up. Bathroom trailer we rented was spotless, smelled nice and was fully stocked with extra paper towels, toilet paper and soap. Bathrooms were nicer than my house bathrooms. Wanted to keep the trailer. All my guests were in AWE of the quality of the bathrooms. Highly recommended.
Joanne De Simone
Special Event - November 06, 2020
This company has the absolute best customer service I've ever had the pleasure of experiencing. They are friendly and super responsive. Just a pleasure to do business with. I can't wait to use their services for my next event!
David Collado Bronx NYC
Special Events, August 15, 2018
Been using John to Go services for the past 10 (+) years for our annual block party celebration in my neighborhood, they are friendly, professional, their products are always clean, reliable and operate as described. Their prices also cannot be beat. I plan to continue using them for many many more years and have also recommended to friends and family. Very Happy Customer, Bronx NYC
Porta Potty Rentals Near You

Find out where to rent portable toilets