Broward County, located in the heart of southeastern Florida, is home to close to two million people, which makes it the second-most populated county in Florida and the 17th-most populous county in the United States.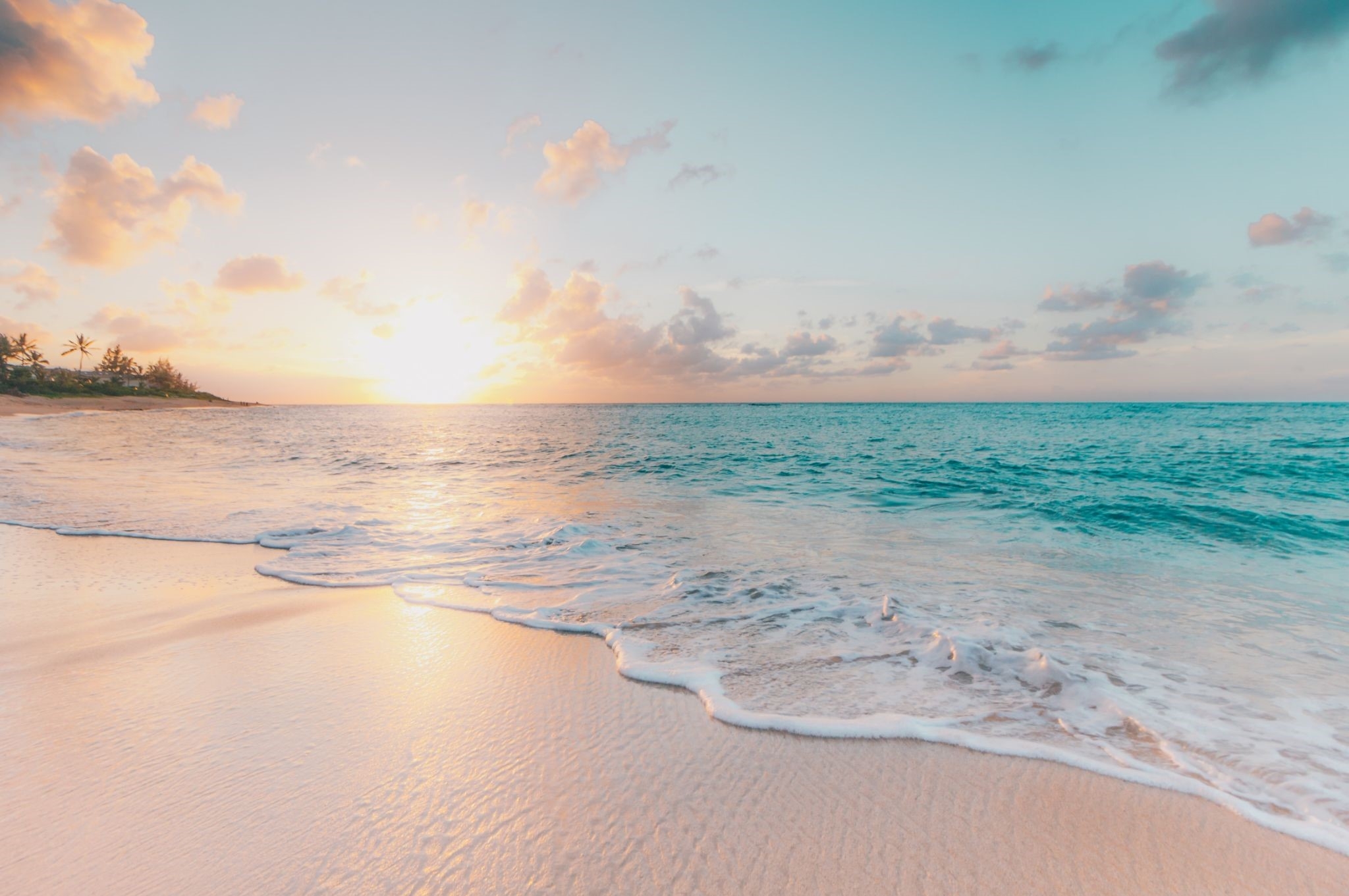 The area is dotted with beaches, water related activities, state parks, and many other outdoor attractions. With pretty fair weather for a large part of the year, Broward County sees lots of outdoor events throughout the year.
If you are planning a big event, such as an outdoor wedding, corporate event, or political rally — or even if you're planning a smaller event such as a family reunion, backyard barbecue, or birthday bash, a porta potty is essential at outdoor events, when there are no other facilities available. You want your guests to have a clean and pleasant portable restroom available for when they need it. And you'll want to know more about porta potty rental prices near Florida.
While looking for portable toilet rentals in Broward County you'll find that at John To Go you'll get friendly service, updated units, and a range of products to meet all types of budgets. Our friendly customer service representatives will walk you through the porta potty options, and help you select the porta potties that will best meet your needs.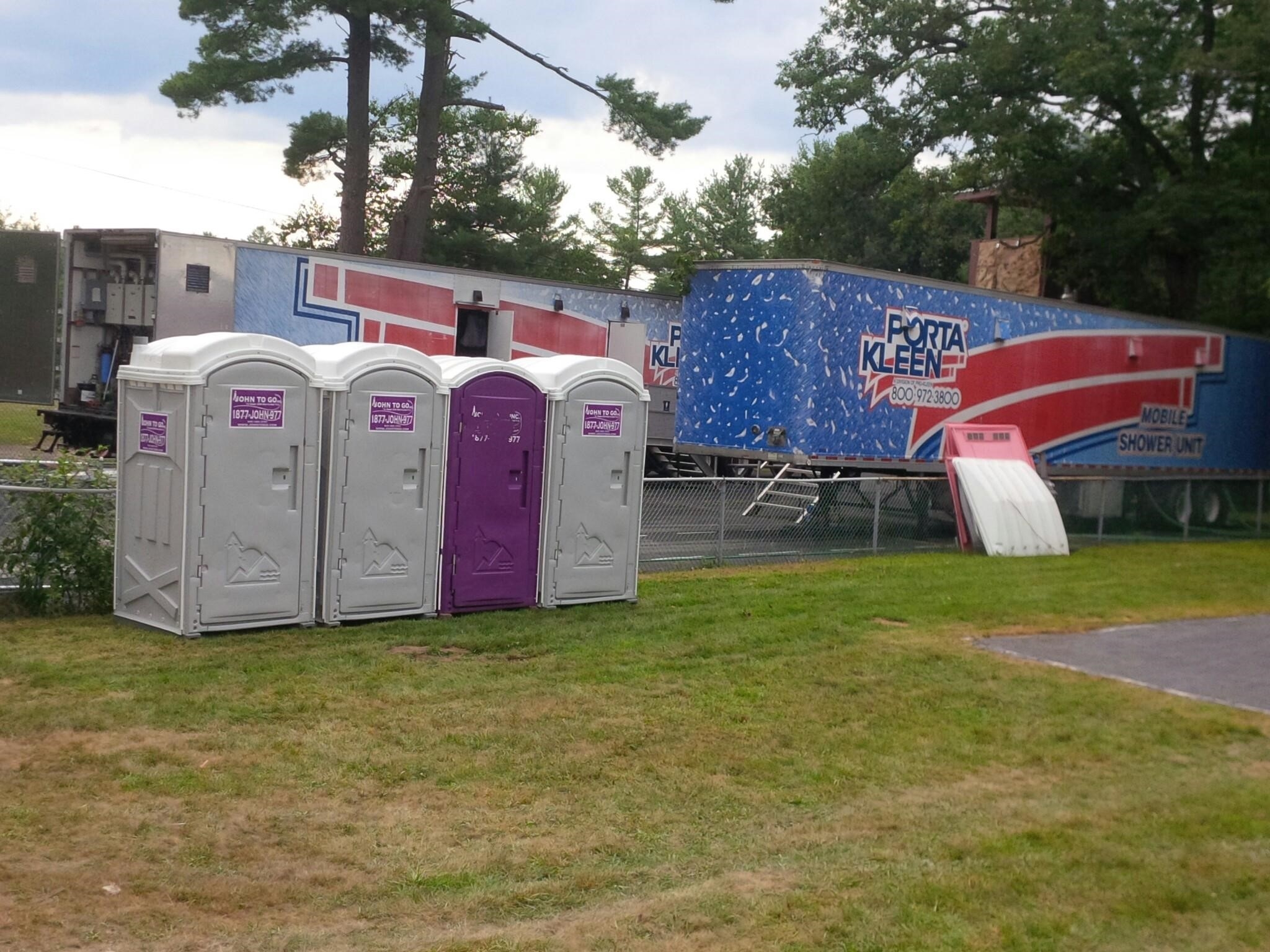 The John To Go Experience
Our goal is not just to deliver porta potties to your curb and hope you make good use of them. At John To Go, we want to ensure that your experience with us — from the very first time you contact us, until the porta potties have been picked up after your event — is absolutely fantastic!
Here's how we work to give you a top-notch experience when you rent a porta potty near Florida:
The customer support staff at John To Go is not only knowledgeable in all things porta potty, but they are also super friendly, understand your needs, and know how to get things done quickly.
With health, hygiene, and modernity being a large focus at John To Go, we make sure to update our portable toilets and add-on equipment every 18-24 months. What this means for you is that your guests will be able to enjoy some of the newest porta potties on the market.
Each portable toilet is cleaned, sanitized, and inspected before being sent out for delivery. With a strict Quality Assurance plan in place, you can bet that your portable toilet rentals are as clean as home — or even cleaner.
Our large fleet of service and delivery trucks on the road ensure that you get super quick service. Hosts with sudden increases in crowd size can get additional porta potties to their quickly, and in case of emergency, chances are that a service truck can be at your site in record time.
If selection is a code word for 'we have everything you need', John To Go can justify using the code word. From slim toilet construction units to urinals to deluxe bathroom units to luxury restroom trailers — and lots of toilets in between — John To Go has everything you're looking when you need to rent a porta potty near Florida.
Despite all that we've told you about our selection and service, our porta potty rental prices near Florida are budget-friendly and reasonably priced!
In addition to renting porta potties, John To Go offers a large fleet of portable restroom trailers for events near Broward County. Large vanity mirrors, temperature controlled environment, sinks set in counters, flushable porcelain toilets and more come together in the restroom trailer units to make for a luxury experience. Some more perks are luxurious wood trimmings décorative touches, generous toilet amenities, and more.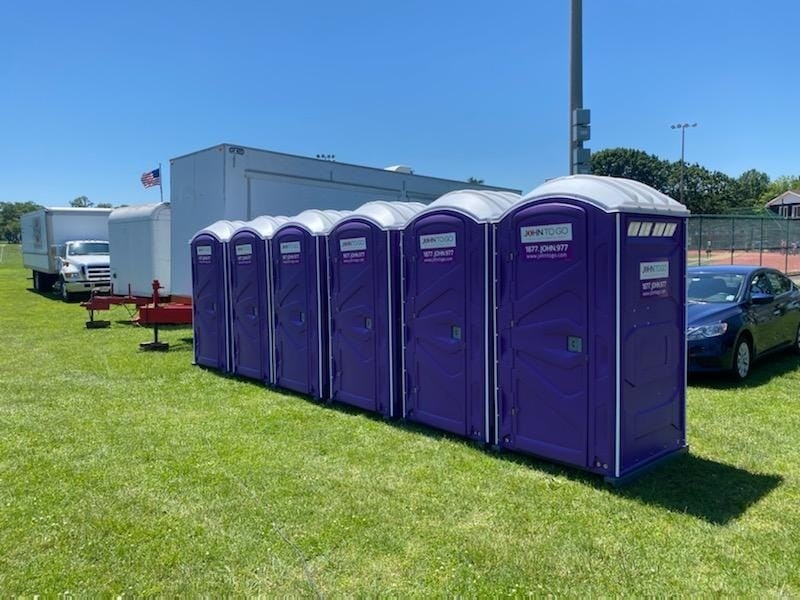 Choosing the Right Porta Potty Rental
When organizing your next large event in Broward County, keep restroom space in mind. If you're serving food or drinks, your visitors will need to do their business at some point — and you'll want to make sure that not only do your guests have restrooms, but that they have comfortable, clean and well-placed restrooms. Here are some of the things you should consider before renting a Broward County porta potty.
1. Examine the Restroom Exterior
When renting a portable restroom, you should take a close look at how the porta potty looks from the outside. A respectable toilet rental business will keep its toilets in great condition. Examine the rental for indications of wear, such as dents, holes, or scraped surfaces. If you rent a bigger portable bathroom trailer, you should inspect the handrail and stairs leading into the restroom. If the outside is unappealing, chances are the inside will be no better, if not worse.
2. Inspect the Interior
When you open the door, take a careful look at how the rental business has cared for the interior of the portable toilet. You want to check how thoroughly they cleaned the bathroom and whether there are any residual smells or bugs dwelling in the portable restroom's corners or crevices.
3. Inquire about Amenities
When renting a portable bathroom, be certain that you are receiving all of the features that should come with a portable restroom or bigger restroom trailer unit. Depending on the type of toilet you rent, you can expect to have all or some of the following amenities provided by your bathroom rental company:
Soap
Toilet Paper
Hand-washing sinks
Sanitizers
4. Consider the Scale of Your Event
Before you rent your portable restrooms or other units, consider the scale of your event. People may cancel or decide to invite more guests at the last minute. Since you may not be hosting an RSVP event, you may not even know how many guests to expect. These little adjustments may have a significant effect on the number of units required. Speak to a representative who can help you figure out the best way to factor that in when you rent a porta potty near Florida. This will ensure that your guests have adequate restroom coverage without breaking the bank to order porta potties that aren't necessary.
5. Determine Your Budget
It is critical to keep your budget in control. Determine how much your units will cost for your event and ensure that you can get the amount of portable toilets you need at the right pricing. The more money you save on portable toilets, the more money you have available to spend on other elements of your event. So go with a provider that will offer you reasonable porta potty rental prices near Florida.
6. Determine the Location of Your Portable Restroom
The location of your portable restrooms is critical. You want them to be a fair distance away from your party, but not so far away that they are impossible to locate. You need to make sure that you have adequate space at your location to house the porta potties comfortably.
John To Go Porta Potty Rentals in Broward County
Ready to book your porta potty? Use our super simple quote and booking system to reserve your mobile toilets. Simply select your desired portable bathroom, put in the address of where the event is taking place, and select the dates of your rental duration. You'll get an instant free quote with porta potty rental prices near Florida and an option to book your porta potty rental immediately.
Do you prefer human interaction over an automated quote system? We'd love to talk to you! You can either chat with our live chat agents on the website, call us at 305.722.5149 or email us at info@johntogo.com. Our representatives can guide you on which porta potties are good for your site or event, how many porta potty units you'll need to serve your crowd well, and all of your porta potty rental questions.
CHOOSE FROM OUR EXTENSIVE SELECTION OF PORTA POTTY RENTALS
FAQ
What is the cost to rent a porta potty near Florida?
Basic portable toilets, which are usually used on work sites, start under $160 per month. The cost of an event unit begins at just over $200 a month and can go up to $500 based on the kind of unit you desire.
How frequently should a porta toilet be emptied?
In general, a portable toilet should be emptied at least once every week. This may vary based on how many people you anticipate utilizing it in a single day. If you're serving a large crowd over a large amount of time, you may need more frequent cleaning to maintain high hygienic standards. John to Go maintains its portable toilets at least once a week and provides extra cleaning services to ensure that everyone is safe and happy with their portable toilets. We have vehicles stationed throughout our service areas so that we can respond quickly in the event of an emergency.
Can portable toilets be used indoors?
Porta potties are not intended for indoor usage. While it is not expressly prohibited, it is usually not seen as hygienic or safe due to the discharge of gases as the tank fills. When the device is utilized inside, this may pose a health risk.
What is the best, single-unit portable toilet?
If you're looking to rent a porta potty near Florida and you want a recommendation for the best option, we recommend the Ambassador Oversize Flush Unit, a very popular restroom unit for people who want to go the extra mile for their guests. The unit is not only very large, according to porta potty standards, but it also has flush features and an individual wash station inside. This makes it much simpler and more pleasant for people who need the facilities to utilize them. We understand that choosing a porta potty can be quite difficult, and some might hesitate to get one at all. If you have some questions about porta potty rentals near Broward County for your upcoming event, contact us on our website or reach out to us via phone at 305.722.5149. We'll be happy to serve you!

(305) 722-5149
AREAS WE SERVICE IN BROWARD COUNTY:
Coconut
Creek
Cooper City
Coral Springs
Dania Beach
Hallandale Beach
Lauderdale Lakes
Lauderhill
Lighthouse Point
Margate
North Lauderdale
Oakland Park
Parkland
Sunrise
Tamarac
West Park
Weston
HEAR FROM OUR CUSTOMERS:
Tom Talamini
Special Event - November 10, 2020
5 STAR SERVICE! The staff were friendly and professional. The delivery was on time as well as the pick-up. Bathroom trailer we rented was spotless, smelled nice and was fully stocked with extra paper towels, toilet paper and soap. Bathrooms were nicer than my house bathrooms. Wanted to keep the trailer. All my guests were in AWE of the quality of the bathrooms. Highly recommended.
Joanne De Simone
Special Event - November 06, 2020
This company has the absolute best customer service I've ever had the pleasure of experiencing. They are friendly and super responsive. Just a pleasure to do business with. I can't wait to use their services for my next event!
David Collado Bronx NYC
Special Events, August 15, 2018
Been using John to Go services for the past 10 (+) years for our annual block party celebration in my neighborhood, they are friendly, professional, their products are always clean, reliable and operate as described. Their prices also cannot be beat. I plan to continue using them for many many more years and have also recommended to friends and family. Very Happy Customer, Bronx NYC
Porta Potty Rentals Near You

Find out where to rent portable toilets