Are you planning a special event near Deerfield Beach? Perhaps it's your wedding anniversary or engagement and there is a need for a party! You want to make sure your guests get everything they need and go, "Wow! What a party!"
Having a great party is more than just the food and drinks. When you talk with people about what makes a great party to them, you'll notice that one of the most important things guests want is to be comfortable—a place to go when nature calls. This is why you need portable john toilets and a reliable porta potty partner to help you ensure that your guests are comfortable on all fronts. And that's where John To Go comes in!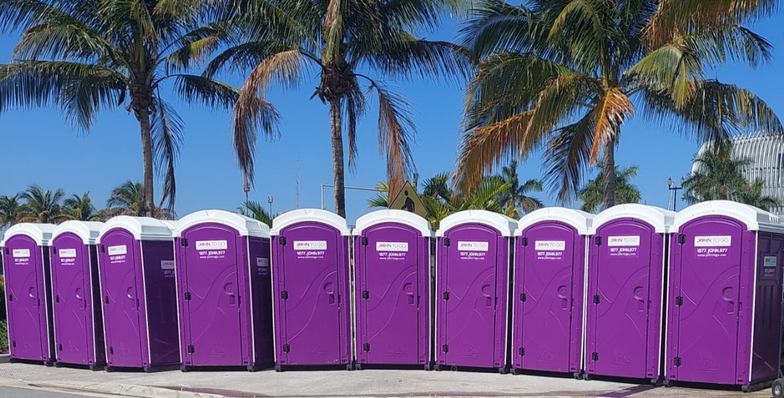 Need to rent a porta potty near Deerfield Beach? If you're looking for a port o potty rental in Deerfield Beach, look no further than John To Go. We have a wide range of options available for porta potty rentals near Deerfield Beach, so you can find something that works for your needs and budget.
John To Go Deerfield Beach Porta Potty Rental Services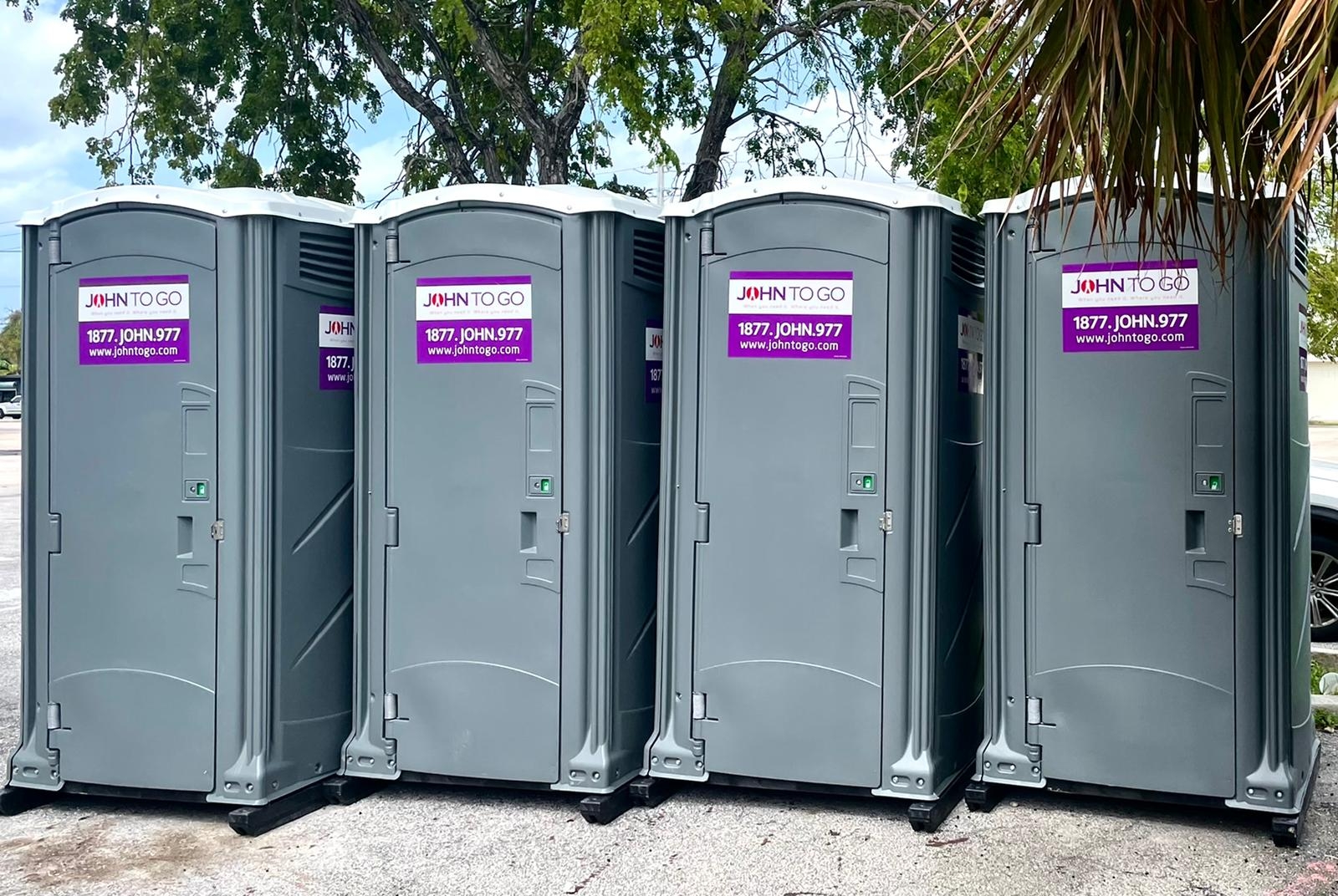 At John To Go, we offer excellent service and a quality bathroom rental near Deerfield Beach. Some of the porta potty services we offer include:
Port o Potty Rental in Deerfield Beach: Why Choose John To Go?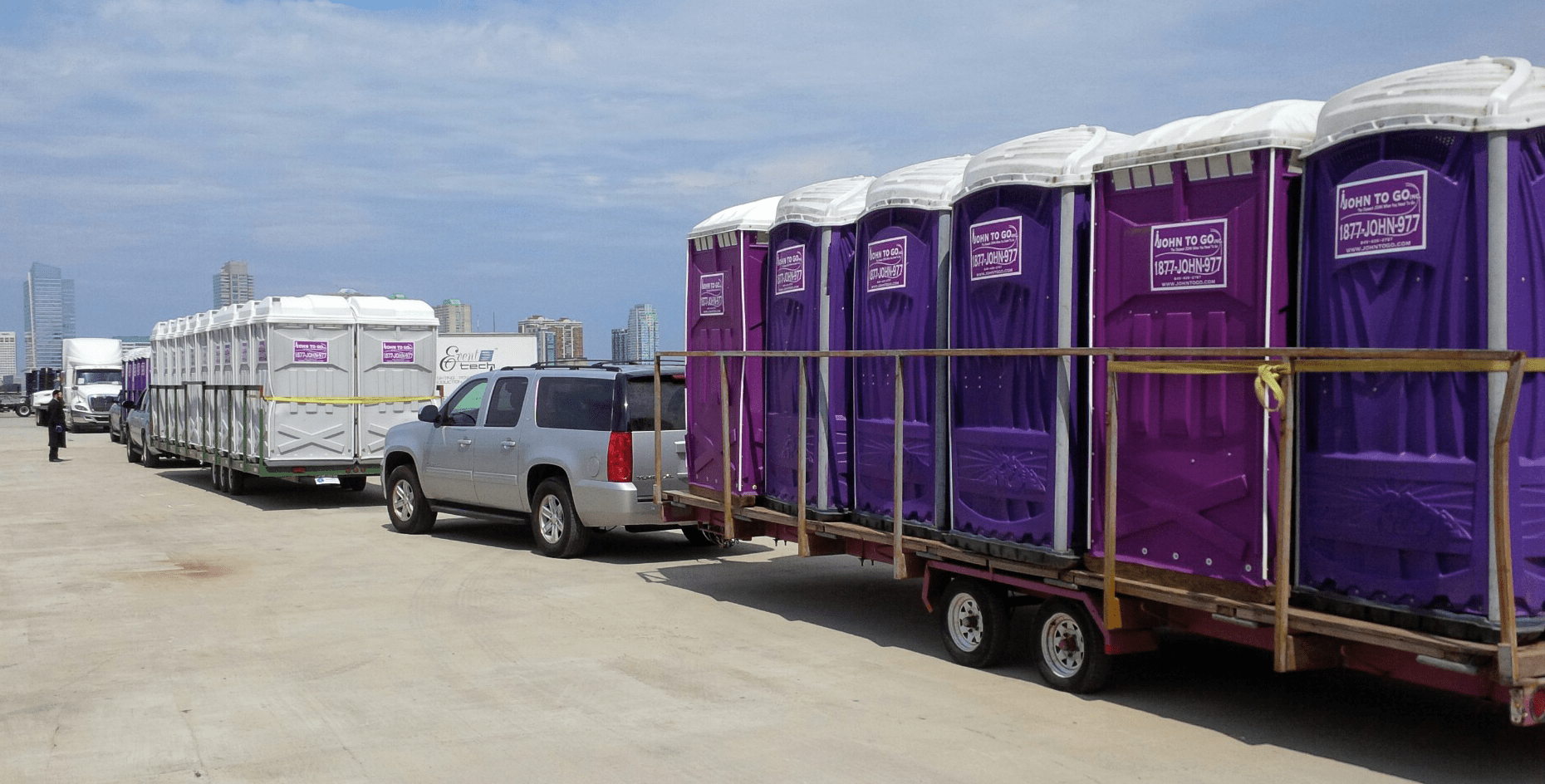 If you're looking for the best Deerfield Beach porta potty rental service provider that can meet your restroom needs for all your events, look no further than John To Go.
Here are eight reasons why you should make porta john rental near Deerfield Beach your porta potty rental provider for all your Deerfield Beach planning events.
1. You'll have access to an extensive selection that can accommodate large gatherings.
Because we offer a variety of unit types for basic or more deluxe needs, John To Go is the ideal partner for event planners. You can select a unit that suits your needs at any price range. Here are some of the options you can choose from:
2. You will receive first-rate customer service.
Do you need an extra porta potty near Deerfield Beach ASAP? Whatever your porta potty needs or requests, you needn't worry! We are here for you! At John To Go, we pride ourselves on providing excellent customer service and support to our clients every step of the way!
Our knowledgeable customer support team is available at all times to respond to your inquiries and assist with any logistical issues that may arise. So you can rest assured that you won't experience any toilet issues during any of your events!
3. You will enjoy updated and upscale luxury services on all levels.
We are always adding new Deerfield Beach porta potty rental units and models with the latest safety features and technology to our fleet of vehicles. You can be certain that it will arrive at your location in perfect shape, regardless of the size or style you require. And with our deluxe and luxury porta potty units, your guests can smell, see, and feel upscale luxury on all levels! Every aspect of our Deerfield Beach porta potty rental units is appealing!
4. You're covered with a solid and successful track record.
If you want to rent a porta potty near Deerfield Beach with a reliable porta potty rental company, you can't go wrong with John To Go! We have a great reputation across the nation and among event planners who know how to make a great event happen!
At John To Go, we really value our relationships with our clients, so when you rent a porta potty from us, we make sure you're satisfied with every aspect of the experience. We inspect each unit before it goes out, so you can feel confident that nothing will go wrong with your portable toilet john.

5. Your porta potty rental experience will be a smooth process from start to finish.
You can always rely on our dedicated team for a thoroughly smooth and clean service. Booking a port o potty rental in Deerfield Beach is easy with John To Go and can be done online, with qualified chat agent support as needed! Once you make a reservation with our friendly team, the responsibility is all ours. Get ready to welcome a ready-to-use Deerfield Beach porta potty rental, fully loaded with everything you need.
6. Benefit from our easy online price quote system.
If you are like us, you won't like sitting on hold and reading through endless paperwork just to get a restroom trailer rental near Deerfield Beach! With John To Go, you won't have to waste time filling out forms because our quote system is simple and quick to use.
Our website's estimate system gives you an actual price for a port a potty rental near Deerfield Beach, even before you agree to rent from us. All you need to do is to enter your event's specifics—including the location and duration. We will automatically generate a quote for you.
7. Get immediate answers with our 24/7 expert assistance.
Would you love to speak to a real live person? We have experts on staff who will help you through every step of your rental process to ensure everything goes smoothly. If anything needs to be adjusted, they will take care of it right away. We continue to boast an outstanding team of easy-to-reach live human representatives, who are available round-the-clock to help you make the most of your reservation for a portable toilet rental near Deerfield Beach.
8. Enjoy affordable pricing with uncompromised quality.
We have a reputation for providing affordable Deerfield Beach porta potty rental units without compromising quality or attention to detail. Try us for a cost-effective porta potty rental quote that will genuinely increase your bottom line. Give us a try!
CHOOSE FROM OUR EXTENSIVE SELECTION OF PORTA POTTY RENTALS
Porta Potty Rental FAQs
Do porta potties smell?
The thought of a porta potty getting smelly can make you hesitant about getting a porta service. However, you need not to worry—in fact, there are several ways to provide a clean restroom facility for your guests, such as regular cleaning, multiple toilets, or renting a restroom trailer. With John To Go, our units are delivered in pristine condition and come with hand sanitizers, flushable units, hand wash stations, and lots more to avoid a foul-smelling environment!
How often do you empty a porta potty?
Generally, how often you empty a porta potty depends on the number of people using it and what they put in it. But as a rule of thumb, we generally service your porta potty units at least once every week, unless you specify otherwise!
What is the average cost of a porta potty?
So, what is the porta potty rental cost near Deerfield Beach like? That depends on what purpose you are getting a porta unit for. For construction sites, you can get units for as low as $140–$195 per month, and for premium events, you can get units for $195–$215 per month.
The overall porta potty rental price near Deerfield Beach for your porta potty rental near Deerfield Beach will depend on a number of factors, such as the type of porta potty rental unit, duration of porta potty rental, rush delivery, etc. You can easily generate an exact price quote by inputting your dates and location in the fields of each product page.
What is the best porta potty rental near Deerfield Beach?
The best porta potty serves your needs! And at John To Go, whether you're looking for something nice and easy or something more extravagant, or you are making the "porta potty rental near me" search, we've got it all! We've got everything from basic models with no frills to luxurious models that are sure to make you feel like royalty. And with our high standard of sanitization and servicing, we ensure the unit is well-maintained for the duration of its use.
Where to rent a porta potty near me?
If you're seeking the ideal partner to handle your toilet requirements for your events in Deerfield Beach, Florida, look no further than John To Go! You've found the right place to rent a porta potty near Deerfield Beach. We have the best prices and an extensive selection of porta potties around, and we'll deliver them right to your venue.
Contact us today or visit our website for more information about our porta potty options, inventory, pricing options, and our available units for portable bathroom rental near Deerfield Beach, Florida. You deserve the best porta potty services in Deerfield!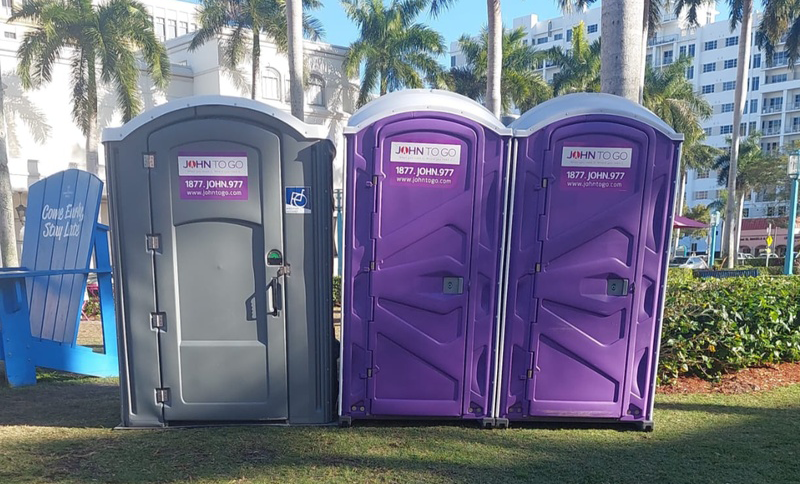 (305) 722-5149
AREAS WE SERVICE NEAR DEERFIELD BEACH:
Coconut Creek
Cooper City
Coral Springs
Dania Beach
Deerfield Beach
Hallandale Beach
Lauderdale Lakes
Lauderhill
Lighthouse Point
Margate
North Lauderdale
Oakland Park
Parkland
Sunrise
Tamarac
West Park
Weston
HEAR FROM OUR CUSTOMERS:
Tom Talamini
Special Event - November 10, 2020
5 STAR SERVICE! The staff were friendly and professional. The delivery was on time as well as the pick-up. Bathroom trailer we rented was spotless, smelled nice and was fully stocked with extra paper towels, toilet paper and soap. Bathrooms were nicer than my house bathrooms. Wanted to keep the trailer. All my guests were in AWE of the quality of the bathrooms. Highly recommended.
Joanne De Simone
Special Event - November 06, 2020
This company has the absolute best customer service I've ever had the pleasure of experiencing. They are friendly and super responsive. Just a pleasure to do business with. I can't wait to use their services for my next event!
David Collado Bronx NYC
Special Events, August 15, 2018
Been using John to Go services for the past 10 (+) years for our annual block party celebration in my neighborhood, they are friendly, professional, their products are always clean, reliable and operate as described. Their prices also cannot be beat. I plan to continue using them for many many more years and have also recommended to friends and family. Very Happy Customer, Bronx NYC
Porta Potty Rentals Near You

Find out where to rent portable toilets