Need to Rent a Porta Potty Near Miami Dade? John To Go Can Help
Are you looking to rent a porta potty near Miami Dade? Are you hosting a corporate event? Setting up a construction site? Planning a backyard shebang? Coordinating a fun pool party? Well then, you're in luck because renting an affordable porta potty has never been easier! With John To Go, bathroom rentals near Miami Dade are easy, affordable, and reliable.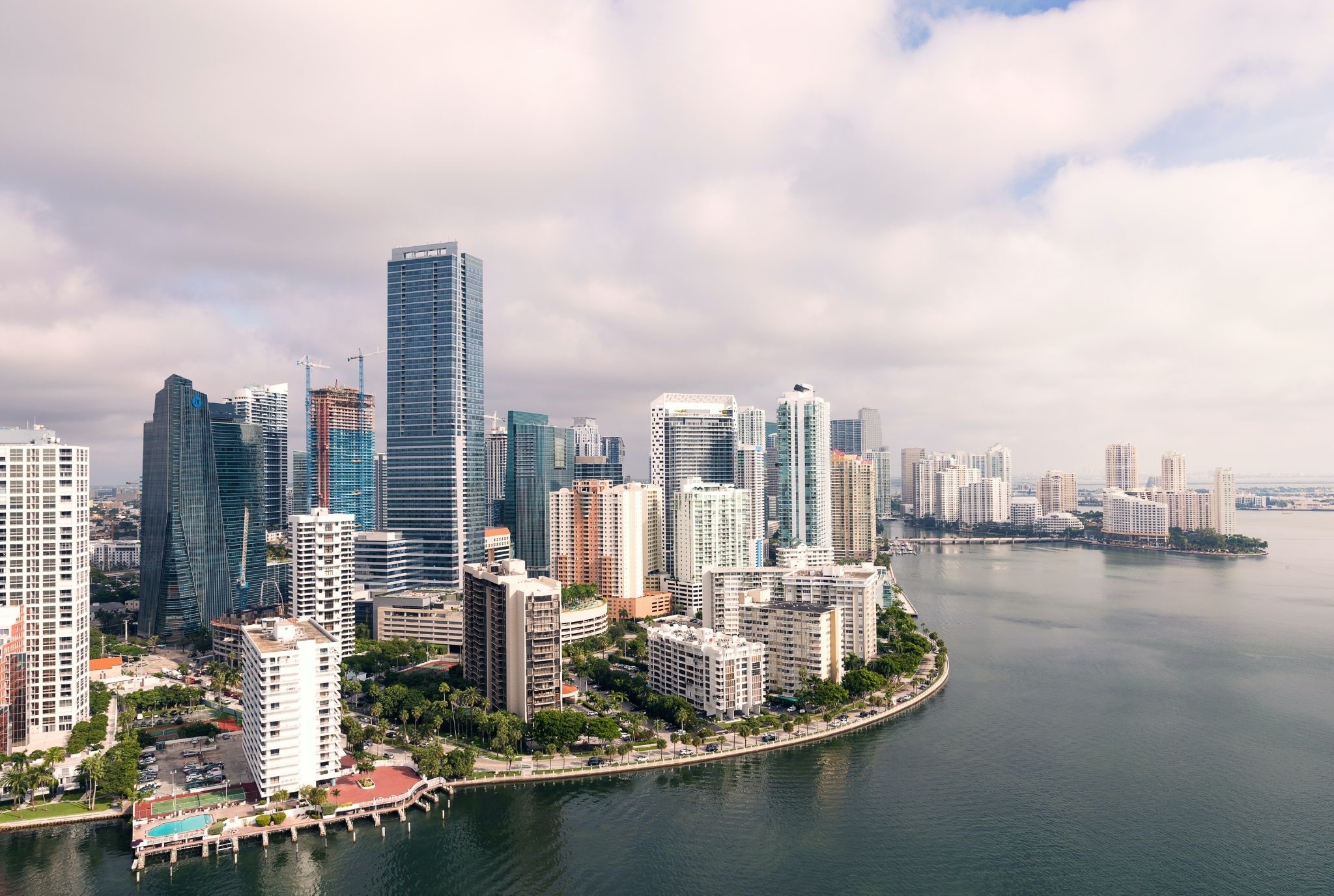 John To Go has been meeting the port-a-potty needs of customers along the East Coast since 2004, with each customer receiving royal treatment. Our porta potties are sought after because of their durable construction and impressive sanitization. Providing clean, reliable porta potty rentals near Miami Dade is our top priority. We do our best to serve all of Miami and the surrounding areas with care, offering a variety of portable potty rentals for any type of event or occasion.
John To Go is a family-based, WBENC (Women's Business Enterprise National Council) company. While our business is rapidly growing, we always make sure to put our customers first and makes us stand out from our competition In addition, our dedication to offering same-day service, professionalism, and the best portable toilets for rent is unrivaled, making us the go-to portable toilet rental company near Miami Dade.
We are pleased to offer a range of units and services for bathroom rental near Miami Dade. So, whether you're looking for a porta potty near Miami Dade to use at an action-packed concert in Downtown Miami, at a small outdoor gathering in one of the many local state parks, or in your very own yard, we can help. Below you'll discover more about how our well-built portable toilet johns are perfect for all your needs related to bathroom rentals near Miami Dade.
Why Use a John To Go Porta Potty?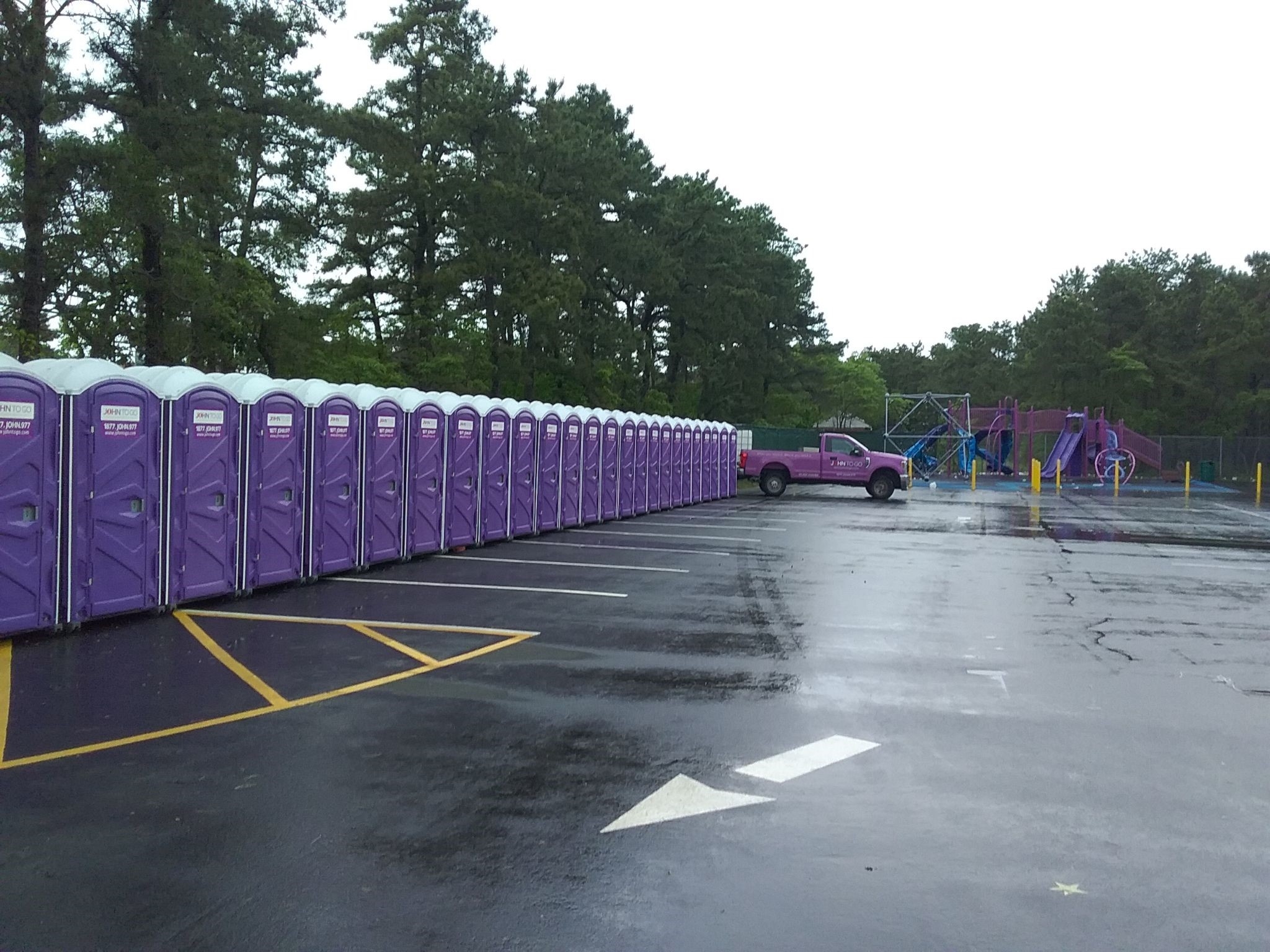 Our porta potty rentals come with plenty of benefits for Miami Dade residents and businesses. Here are just a few of the benefits of porta potty rental near Miami Dade:
Durability
The last thing you want to worry about is a leaking or flimsy john porta potty. John To Go portable toilets are built to last. They are constructed of first grade material, well maintained to preserve quality, and constantly inspected for wear and tear. Additionally, most of our porta potties for rent have a 18-24 month turnover, so that you know your toilet will never be more than 2 years old!
John To Go's portable toilets are also very stable. Should it be windy, they won't topple over. This makes them the perfect event toilet rentals that are safe to use in Miami Dade's beautiful yet sometimes temperamental weather.
Safety
Our porta john rentals near Miami Dade are made with firm locks that stay in place once switched on. They also have an occupancy indicator with a porta potty occupied sign that lets others know when the portable toilet is occupied. This, combined with the firm locks, can give users the peace of mind they need to do their business when inside.
So, whether you plan to rent many porta potties or just one porta potty, you can rely on us to supply clean, safe, and well-maintained portable restrooms for rent for your special event or job site.
Variety
Another unique aspect about John To Go porta potties is that they're available in many sizes, styles, and functionality. So regardless of what your needs are for bathroom rental near Miami Dade, we are confident that we can service your needs. Our mobile restroom options include:
Each porta potty is equipped with a strong ventilation system that stops odors from getting trapped inside. Many of our porta pottys also have a translucent ceiling which provides adequate indoor lighting.
Extras for your Porta Potty Rental near Miami Dade
There are so many reasons why our porta-potty rental is unique. For example, In addition to choosing from a range of porta potties, you can get some extras to go along with the toilets and make things more pleasant for your guests. This includes a foam sanitizer stand placed inside. You might also request that a light be installed around the port-a-potties so guests can easily locate them and use them safely at night. Other features available for your porta potty rental near Miami Dade include:
Insurance Coverage
Insuring a port o potty rental in Miami Dade might sound strange at first, but it's a good idea. John To Go Inc offers this exclusive opportunity as a way to protect you should something go wrong. For example, if a port a potty gets stolen or damaged, this insurance will cover the replacement cost for another porta potty.
CHOOSE FROM OUR EXTENSIVE SELECTION OF PORTA POTTY RENTALS
Affordable Bathroom Rental near Miami Dade
Porta potties can sometimes be expensive. But when you look into porta potty rental prices near Miami Dade, you will be intrigued to learn that John To Go's portable toilet models are economical. Besides our already impressively low price, you can receive a discount on your toilet rentals when ordering a large volume or renting porta potty bathroom rentals near Miami Dade for an extended period.
Additionally, you won't have to pay a fuel surcharge when your bathroom rentals near Miami Dade are delivered, as we don't charge delivery fees to our service areas. This is a stark contrast from many similar businesses who do. This is just another reason why John To Go porta potties are the perfect, affordable porta potty rental option, especially if you're on a budget.
So feel confident that when you're looking into a porta potty rental near Miami Dade and you'd like to have an idea of how much of a budget to allocate, the quote you get for porta potty rental prices near Miami Dade reflects what your true out-of-pocket outlay will be, without any hiked-on fees or surprise charges cropping up on you unexpectedly. Yes, you can get the best portable toilet rental prices from us at John To Go!
Portable Toilet Trailer Rental Near Me
Are you hosting an event where people or kids need to change their clothes—such as at weddings, on campgrounds, weekend-long festivals, etc.? You need a porta potty trailer! For example, if you're going camping, a "camping toilet near me" search may not easily show you what type of portable toilets to hire. But if you want the campers to be comfortable, a portable restroom rental trailer is your best bet. Portable restroom rentals trailers are a much classier and more comfortable option to porta potties. A trailer portable bathroom for rent from John To Go comes with many of the amenities you would find in home or at a public restroom, just at a smaller scale. Our portable restrooms miami trailer rentals are designed with comfort in mind. Depending on the size of portable toilets miami trailer rental you need, there could be 1 or even 2 separate stalls for those who need a bit more privacy and space.
Each portable potty rental miami trailer is designed to resemble a normal bathroom as closely as possible. All have sinks and mirrors, as well as hooks for coats, bags and purses. In addition they include flushing toilets, hand sanitizer pumps, proper lighting, and ventilation, vents and heat when possible. Our staff will provide all necessary amenities like paper products and cleaning supplies to clean between each use.
How to Book A Porta Potty Rental near Miami Dade
Before you go on to rent porta potty units for your event or other needs, you need to put first things, first. And that's how many porta johns can meet your portable johns needs for that event. If you know exactly how many porta potty rentals you'll need, go right onto the booking system and enter the number of those bathroom rentals near Miami Dade that you need, and check the cost to rent porta potty units. But if you're not sure about how many restroom units you need to comfortably accommodate your crowd, use our online unit calculator beforehand to help you figure it out how many units you'd like to reserve for your bathroom rental near Miami Dade. With that information, it will be easy for you to request a quote and review our porta potty rental prices near Miami Dade. That's how to rent a porta potty without stress.
When you're ready to make a port-a-potty rental resvation, it's pretty simple to book a John To Go porta potty rental near Miami Dade. You can either call us at 305.722.5149 or email us at info@johntogo.com to help you book your preferred toilet rental. Or, you can simply utilize our quote and book process on the website. All you need to do is select the porta potty you want, choose dates of service, and put in your zip code. You'll get an instant quote showing the porta potty rental miami price, with an option to add the product to cart and reserve the porta potty units for the dates of your choice. Making portable bathroom rental, Miami has never been easier!
If you're interested in booking bathroom rentals near Miami Dade but still have questions, feel free to still contact us. Our team will be happy to assist you with any questions or concerns you might have in general, and specifically related to the details of your needs for a porta potty rental near Miami Dade. We run 24 hour porta potty rental services so you can always contact us at any time of the day!
The Delivery Process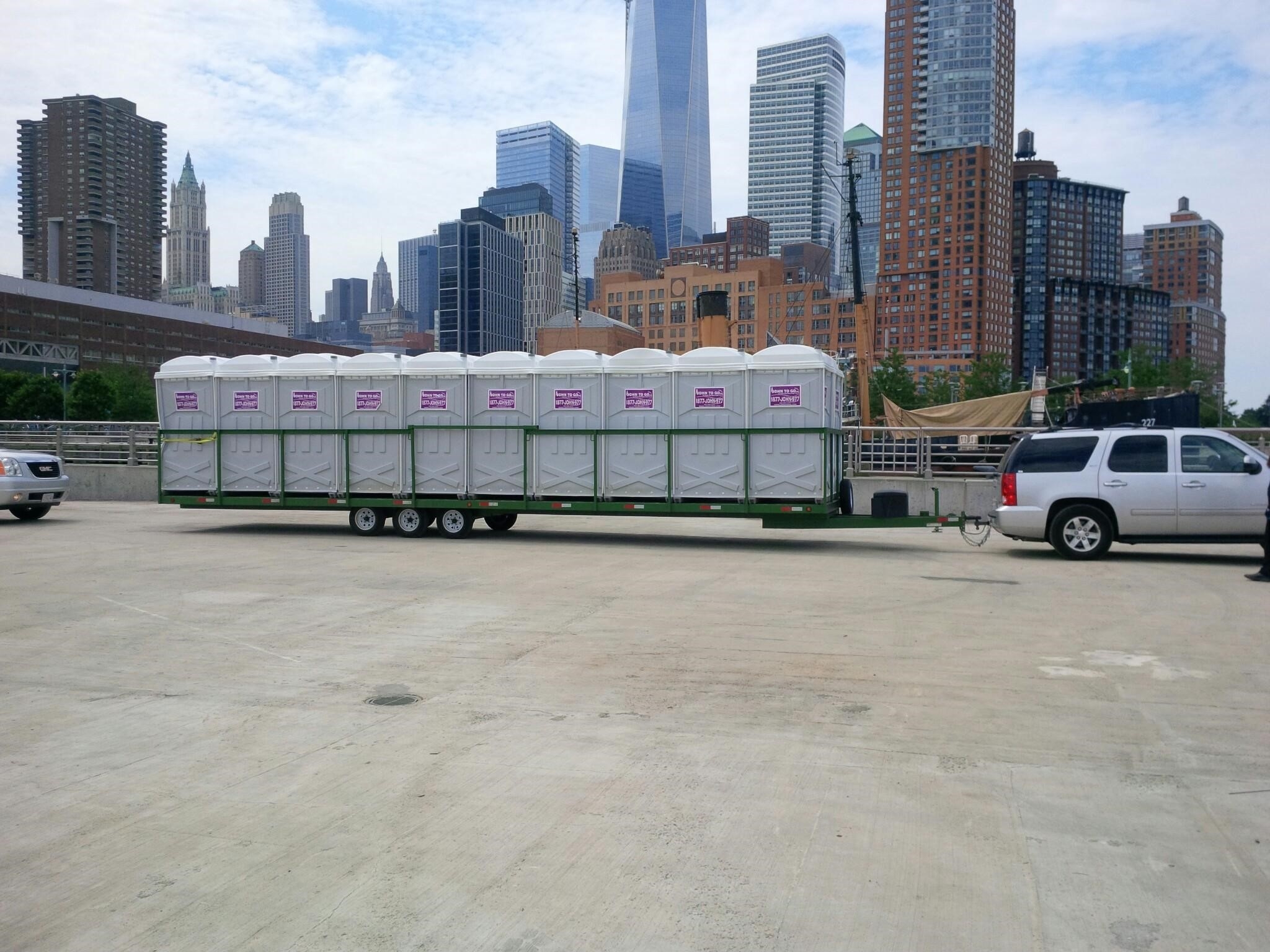 So, what's our porta potty delivery service like? After you've reserved a John To Go porta potty, we'll get to work preparing it for the venue. When it's ready, our professionals will load it on one of our many portable toilet john service trucks and deliver it. You do not pay extra for the delivery of your bathroom rental near Miami Dade. The porta potty price quoted is the total amount you pay for your local porta potty rental.
When the portable john units arrive at your choice of destinations, you'll have the opportunity to show the delivery person where you'd like to have the portable john rentals placed. Ideally, this should be a dry and secluded area. After confirming this location, our team will carefully unload the porta potty and settle it. Once this is done, our john portable toilets are ready for use right away!
How We Empty Them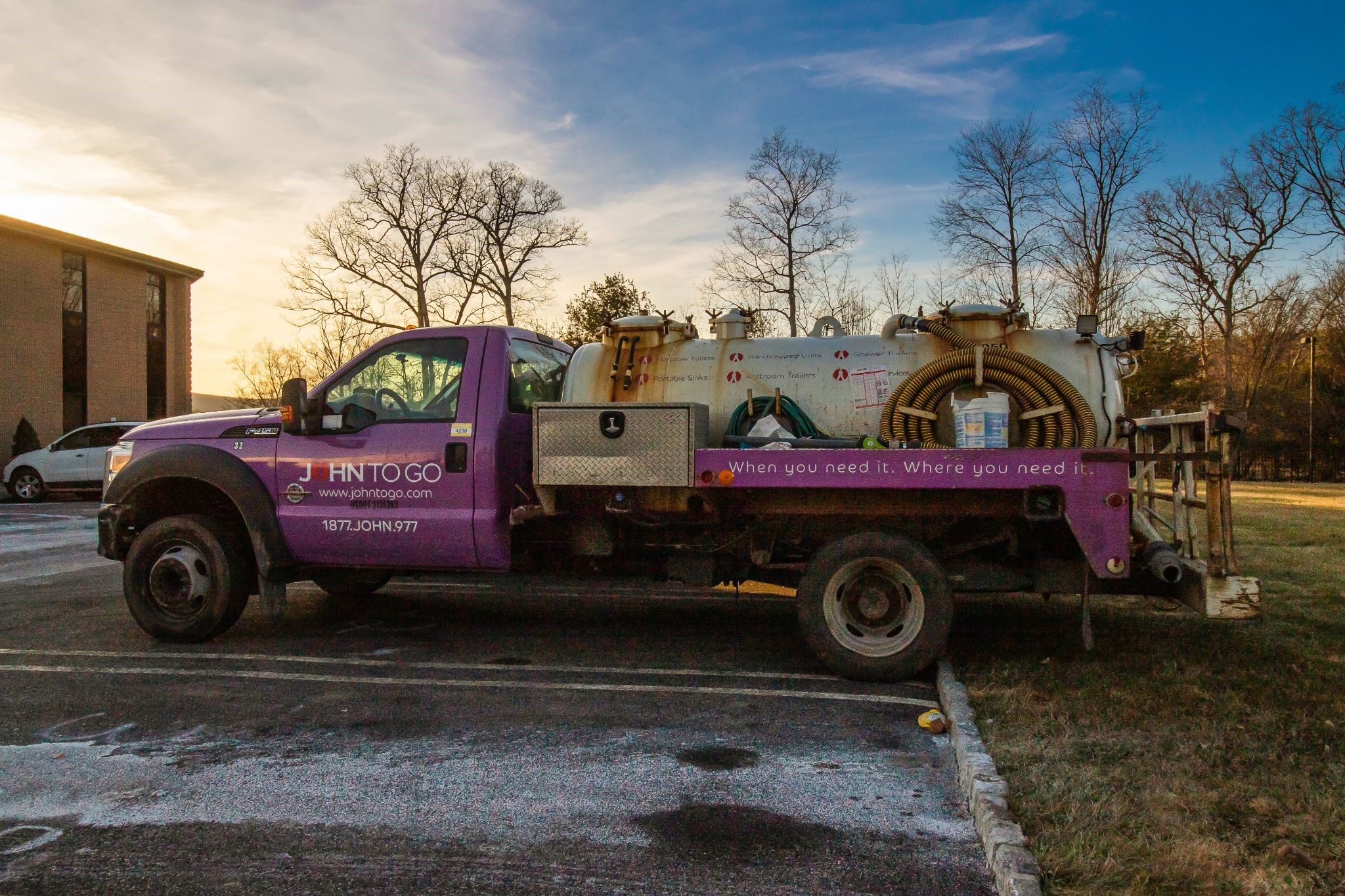 At the end of a certain period (usually a week), we'll send our porta potty truck out to service each porta potty rental near Miami Dade and remove the waste. We will then fill the porta potty's tank with fresh water and deodorizers. Once you get your portable potty for rent from John To Go, you won't ever need to make a "porta potty cleaner near me" search to get someone to do your portable john rental cleaning. Plus, you don't have to pay porta potty truck rental prices for routine cleaning.
John To Go is excited to serve Miami Dade residents. Whether you require porta potties for a crowded Miami Beach event or a construction toilet rental for a new construction job, we're ready to help address all your needs related to bathroom rental near Miami Dade!
FAQs on Porta Potties Near Miami Dade
What happens to the waste in a porta potty?
Porta potties use a simple system to hold and later transport waste. When its toilet fills with waste, it will flush it into a connecting waste tank. This large container holds it until the porta potty operator comes to empty it. To remove the waste from the tank, a vacuum is attached to a small valve on the porta potty's side. Once the vacuum is turned on, it will suck up the contents and transport them to a tanker truck's waste container. And when the waste is removed, your johns porta potty is clean and ready for use once again!
Since it's a chemical toilet rental, waste is not disposed of into septic tanks. Instead, porta potty companies that deal with waste disposal (like John To Go), will consolidate the waste from multiple units into a waste tank and take it to a treatment plant. At the treatment plants, the waste is treated and broken down with microbes and processed.
How often do potty waste tanks need to be emptied?
This depends on how many people use the porta potties over a given amount of time. John To Go services all portable toilets on a weekly basis, with many portable restrooms in high-traffic areas receiving services multiple times a week. Cleaning the toilets often enough ensures that they are clean, hygienic and odor-free. If your bathroom rental near Miami Dade is in need of more frequent servicing, we offer more frequent servicing as well. So, you don't need to do a "portable toilet cleaning service near me" search because we are always available to clean your porta-potty rentals!
Do porta potties smell?
A common fear among clients is that porta potties will emit a strong stench. And this fear of porta potty rental smells is totally understandable. But do you need to worry about this? Most likely not. The majority of porta potties (like John To Go) contain antibacterial deodorizers that absorb smells. You might notice that at the bottom of the toilet's water, there's a blue film. This is one of the deodorizers. With it, any odor in the device will get absorbed and prevent it from lingering. At the same time, this is why it's important to get regular service for your porta potties; cleaning them on a regular basis should go a long way in allowing porta potty users to feel safe and comfortable in the mobile toilets. This is especially true in Miami's hot weather. Because of the humidity, it's important to have a dependable port o potty cleaning service working with you germs, flies, and bad odor at bay.
Can porta potties be used indoors?
Can you get an indoor porta potty rental? While nothing stops you from placing a porta potty indoors, it's not always the best choice. One of the main reasons is because of its gases. Due to the material of its contents, porta potties can collect gas. If left indoors, this gas will have no place to escape. Instead, it will continue to circulate in the area. This is why an outdoor porta potty rental is usually the best option. So, get a reliable portable outdoor toilet rental for your outdoor toilet hire. And if you must use an indoor portable toilet rental, you have to ensure that the area you place the indoor porta toilet rental is extremely well-ventilated.
How much water do you put in a porta potty?
Most porta potty units will need to be filled with 60 gallons of water. Often, this will serve as enough liquid for a week. Keep in mind this amount will depend on the size of your porta potty. If you plan to use a bigger restroom unit or have a large amount of guests, they might require a bit more water.
How much does a porta potty cost per month?
How much does a monthly porta potty rental cost? You always want to make a "how much does it cost to rent a porta potty near me" search to be sure how much is it to rent a porta potty near you for a period of time. This is to help you get an idea of how much you should budget for your local porta potties needs.
So, what's the cost of portable toilet rental in Miami? The porta potty rental cost near Miami Dade differs from company to company. But if you want transparency and the best value for money, order a porta potty from John To Go—Your trusted local portable toilet rental company in Miami. John To Go's porta potties range in price depending upon size and availability. Our lowest option, the
Porta Potty Construction Unit
starts at under $160 per month. This is a plain option and ideal for those who don't need extra features. Our fancy porta potty option, the
Ambassador Oversize Flush Unit
is priced higher. This unit is more spacious and flushable, and many clients believe it's worth the price. Ready to rent a portable toilet in Miami Dade? Our goal is to make your porta potty rental near Miami Dade as simple as seamless as possible. You can either book the toilet unit rental online, get help from our live chat agents, or call us at 305.722.5149 or email us at
info@johntogo.com
. We're sure you'll find our porta potty rental prices near Miami Dade to be quite reasonable, backed by service that is reliable and efficient. We look forward to servicing you!
How Can I Get a Cheap Porta Potty Rental Near Me?
You may be wondering, "Can I get a porta potty rental near me cheap? If you're on a tight budget, you can easily get a cheap porta potty rental from John To Go! So, whether you need cheap porta potty rentals for parties, events, or construction, you can always turn to John To Go! You can also get a discount porta potty rental benefit when you place a large order or need portable bathrooms for rent for a long period of time.
Can You Rent a Porta Potty for a Day?
So you need a port a potty rental near Miami Dade for a one day event but you're not sure if you can get a one day porta potty rental service? Whether you need a porta potty rental for party that lasts only a few hours or bathroom rentals for concerts that last a day, you don't have to look far. John To Go is always your go-to one-stop Miami Dade porta potty rental.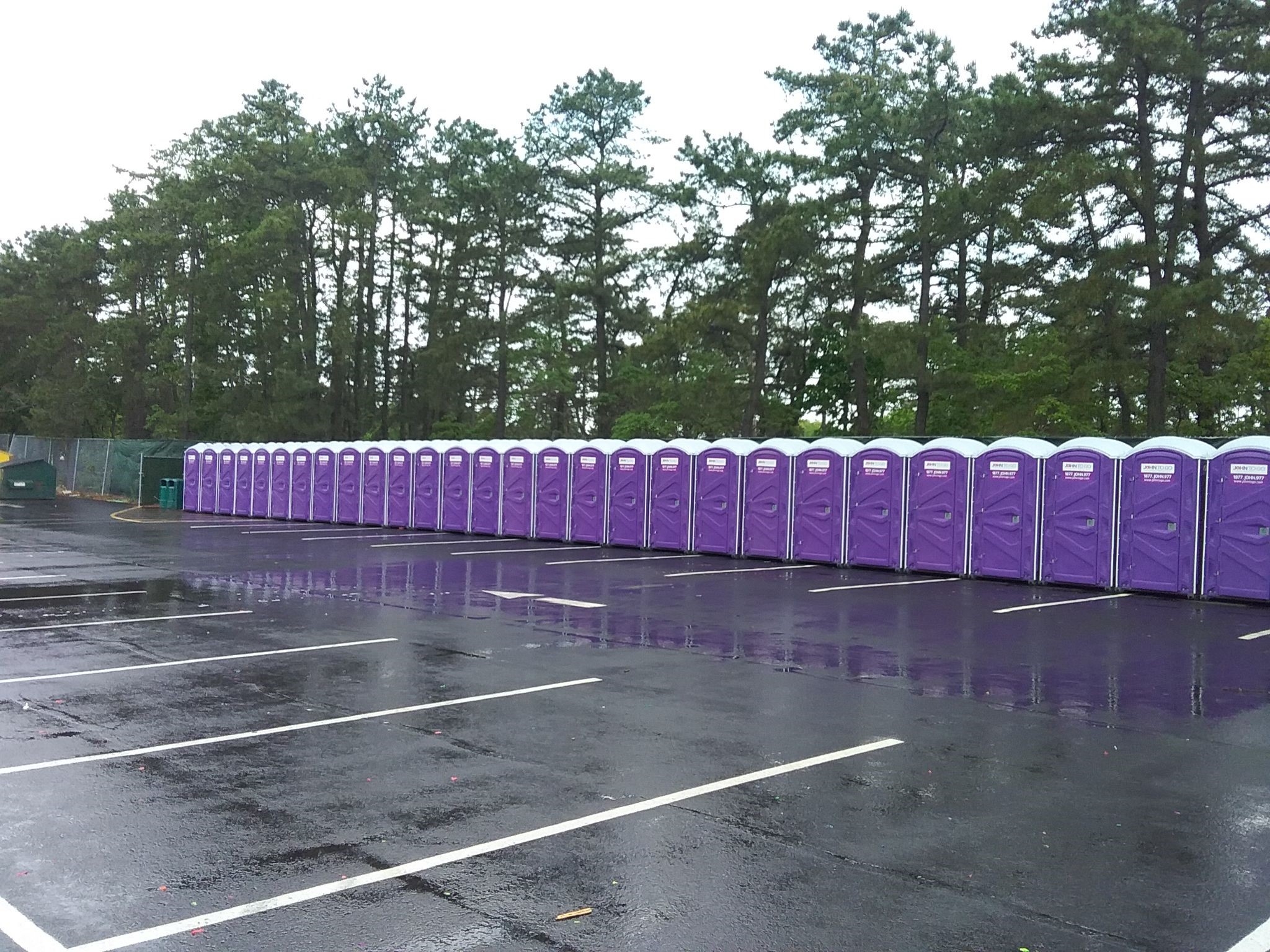 (305) 722-5149
AREAS WE SERVICE IN MIAMI DADE:
Alachua County
Bal Harbour
Bay Harbor Islands
Biscayne Park
Coral Gables
Cutler Bay
Doral
El Portal
Florida City
Golden Beach
Homestead
Indian Creek
Key Biscayne
Medley
Miami Gardens
Miami Lakes
Miami Shores
Miami Springs
North Bay Village
North Miami
North Miami Beach
Opa-locka
Palmetto Bay
Pinecrest
South Miami
Sunny Isles Beach
Surfside
Sweetwater
Virginia Gardens
West Miami
HEAR FROM OUR CUSTOMERS:
Tom Talamini
Special Event - November 10, 2020
5 STAR SERVICE! The staff were friendly and professional. The delivery was on time as well as the pick-up. Bathroom trailer we rented was spotless, smelled nice and was fully stocked with extra paper towels, toilet paper and soap. Bathrooms were nicer than my house bathrooms. Wanted to keep the trailer. All my guests were in AWE of the quality of the bathrooms. Highly recommended.
Joanne De Simone
Special Event - November 06, 2020
This company has the absolute best customer service I've ever had the pleasure of experiencing. They are friendly and super responsive. Just a pleasure to do business with. I can't wait to use their services for my next event!
David Collado Bronx NYC
Special Events, August 15, 2018
Been using John to Go services for the past 10 (+) years for our annual block party celebration in my neighborhood, they are friendly, professional, their products are always clean, reliable and operate as described. Their prices also cannot be beat. I plan to continue using them for many many more years and have also recommended to friends and family. Very Happy Customer, Bronx NYC
Porta Potty Rentals Near You

Find out where to rent portable toilets