Porta Potties at Food Cook Off Parties: Cleanliness Counts
Food cook-off parties are a great way to bring people together and showcase the culinary skills of amateur and professional cooks alike.
At a food cook-off party, participants compete against each other to prepare and present a dish or dishes. These events are often organized as a contest or competition, where a panel of judges or the guests at the event will determine the winner based on factors such as taste, presentation, and originality.
Cooking competitions can be organized around different types of cuisine, such as barbecue, chili, seafood, or even a specific type of dish. They can also be organized around specific themes, such as a "best burger" cook-off, or any other food competition ideas that fit in to your theme.
These parties are often arranged as charitable or community events to raise money for a good cause. They can be held in a variety of settings, such as a backyard, park, or community center. These parties serve as a great way to bring people together for fun and interactivity while also discovering new dishes and flavors.
Ensuring Sanitation and Cleanliness at Your Cook-Off Party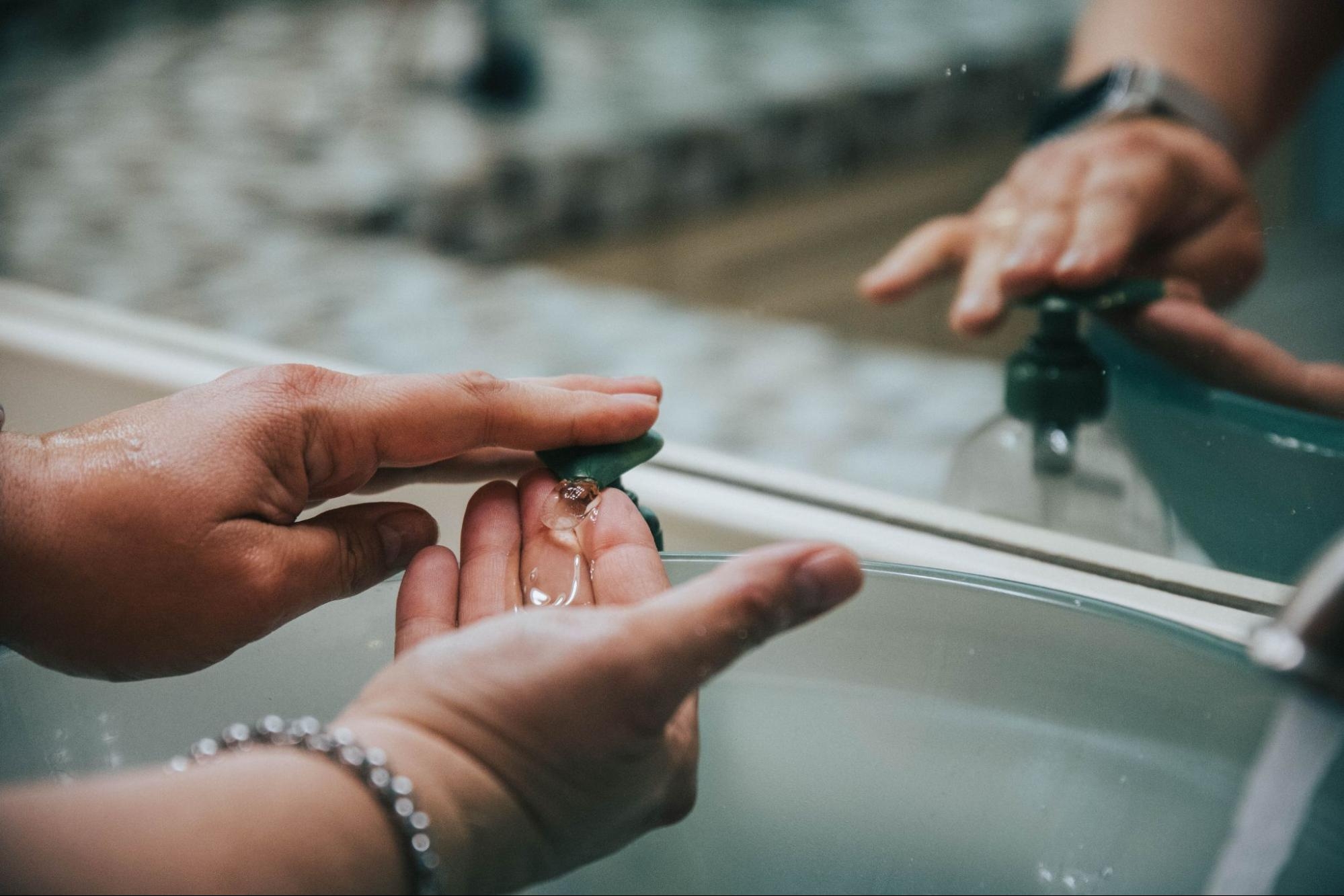 Proper planning and organization are crucial for hosting a successful food cook-off party. This includes choosing a suitable location, setting a date and time, and inviting participants and guests. It is also important to consider the logistics of the event, such as securing necessary permits, arranging for power and water supply, and setting up tables and chairs for guests.
More importantly, however, is ensuring the safety and hygiene of the participants. In the following paragraphs we'll address these points with regard to sanitation facilities at the event.
Sanitation Facilities
A key step in organizing a food cook-off party is ensuring that infrastructure and equipment are put in place to maintain cleanliness and hygiene, and to prevent the spread of disease. This can include things like bathroom facilities or porta potty rental, hand-washing stations, and waste management systems.
Since cook-off parties are typically held outdoors and can last for several hours, providing access to restrooms is crucial for the comfort and well-being of guests and participants.
Porta potties are useful for event locations that do not have indoor restrooms or when there are inadequate or difficult-to-access indoor restrooms to accommodate the number of guests expected.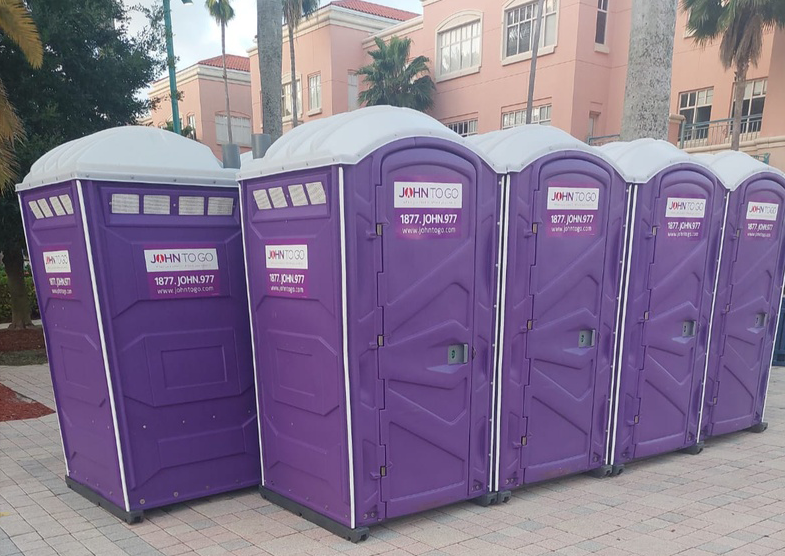 OSHA (The Occupational Safety and Health Administration) does not have specific regulations regarding restrooms for events. However, OSHA does have general regulations for sanitation in the workplace that may apply to temporary worksites, such as events. These regulations state that employers must provide their employees with toilet facilities that are "clean, adequately lighted and ventilated, and in a sanitary condition." Employers must also ensure that toilet facilities are "readily accessible to employees and located as close as practicable to the area where the employees are working."
In the context of an event, this means that the event organizer should provide clean and accessible restrooms for event staff and attendees, and that the restrooms should be located in a convenient and easily accessible area.
Hand Washing stations and Hand Sanitizing Stations
A hand washing station is an essential element of maintaining sanitation and hygiene at a cook-off party. They provide guests and staff with a convenient way to clean their hands, which can help prevent the spread of germs and bacteria. Hand washing stations should be located in easily accessible areas, such as near food stations or restrooms, and should be properly stocked with soap, paper towels, and running water. It is also important to ensure that the stations are kept clean and that the water is of an appropriate temperature for hand washing. Providing hand sanitizing stations as an alternative or addition to hand washing stations is also a good idea. This helps promote good hygiene and encourages guests to wash their hands before and after eating, which helps protect the health of everyone at the event.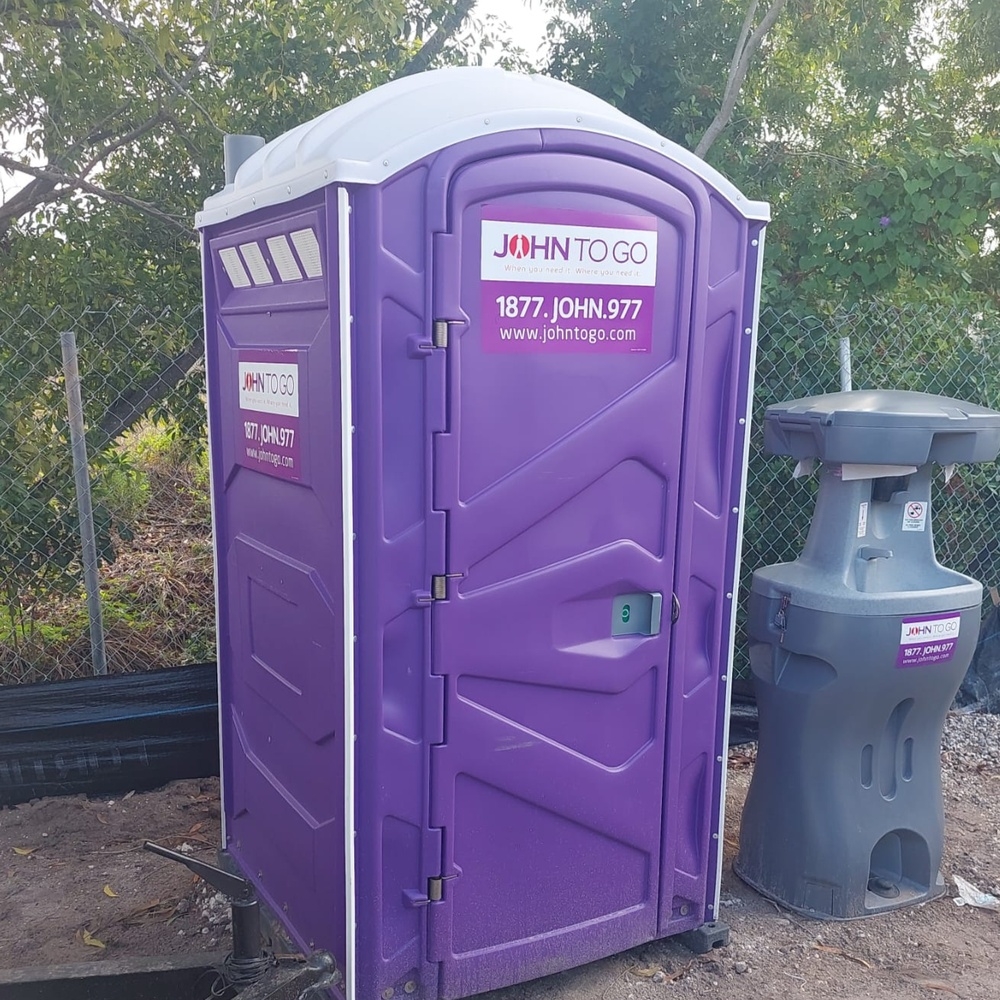 John to Go: Specializing in Portable Restroom Solutions for Outdoor Events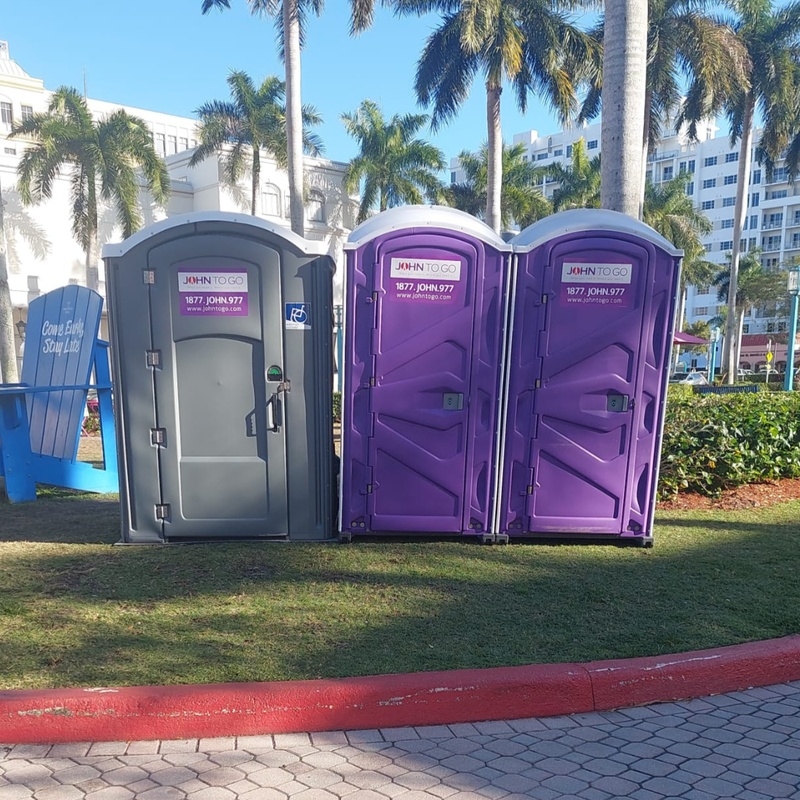 At John to Go, we specialize in providing portable restroom rentals for events such as food cook-off parties. We offer many different types of porta potties, from the standard 'purple porta potties' to larger units that include flushing portable toilets, sinks, and running water. We also carry ADA units that are designed to be accessible for individuals with disabilities, as well as freshwater sinks, sanitizing stations, and other amenities that ensure a safe and hygienic environment.
With our team of experienced and professional staff who are dedicated to ensuring that all of their clients' needs are met, we work with you to determine the number and type of portable restrooms needed for your event, and to deliver and set up the units in a timely manner before the start of the event. We maintain a strict cleaning and maintenance schedule for all our portable restrooms to ensure that they are always in good working order and are cleaned and serviced regularly.
FAQ
Here are answers to several key questions we often get asked:
Do outdoor events like food cook off parties require a permit for porta potty rentals?
In most cases, a permit is not typically required to have porta potties on private property. However, if the event is taking place in a public space or if the porta potties will be located on city property, in some cases a permit may be required. In these cases, it's important to ensure that all necessary permits are obtained.
How are porta potties cleaned?
We regularly clean and service our porta potties to ensure they are hygienic for use. Our cleaning process typically involves the following steps:
Emptying the holding tank: The holding tank is emptied by connecting a hose to the unit and vacuuming the waste into the service truck's waste tank. (From there, waste is transported to a sewage treatment plant or approved disposal facility where it is properly treated and disposed of.)
Cleaning the bowl: The bowl is cleaned with a disinfectant solution to remove any germs and bacteria.
Replenishing supplies: The rental company will refill the toilet paper, hand sanitizer and add deodorizer as needed.
Inspecting and maintaining the unit: we inspect the unit for any damage or malfunctions, and make any necessary repairs or replacements to ensure the unit is in good working order.
What are some guidelines for maintaining the cleanliness of porta potty rentals?
It's important to note that porta potties should be used properly to help maintain their cleanliness. This includes not disposing of any inappropriate materials down the toilet, using hand sanitizer, and keeping the door closed when not in use.
How often are the portable restrooms cleaned and serviced?
It depends on the rental company, but typically they are cleaned and serviced on a regular basis to ensure they are hygienic for use. Some companies may provide more frequent servicing for longer events or for events with high traffic.
How many porta potties do I need for my event?
When renting portable restrooms for a food cook-off party, it is important to consider the number of guests and the duration of the event. A general rule of thumb is to provide one portable restroom for every 50 guests, and to have enough restrooms to accommodate the peak number of guests that are expected to be in attendance at any given time.
How long can we rent a porta potty for?
The rental period can vary, depending on your preferences. You can choose to rent a porta potty for a day, a week, or even a month. For long-term rentals, we offer discounted rates and the option of renting porta potties for an open-ended amount of time.
Ensure Safety and Hygiene at Your Food Cook-Off Party
Food cook-off parties are a great way to bring people together and showcase culinary skills, but proper planning and organization are crucial for ensuring the safety and hygiene of guests.
John to Go is ready to service your needs with portable toilets options, hand-washing stations, and many other amenities for outdoor events that are important for maintaining cleanliness and hygiene.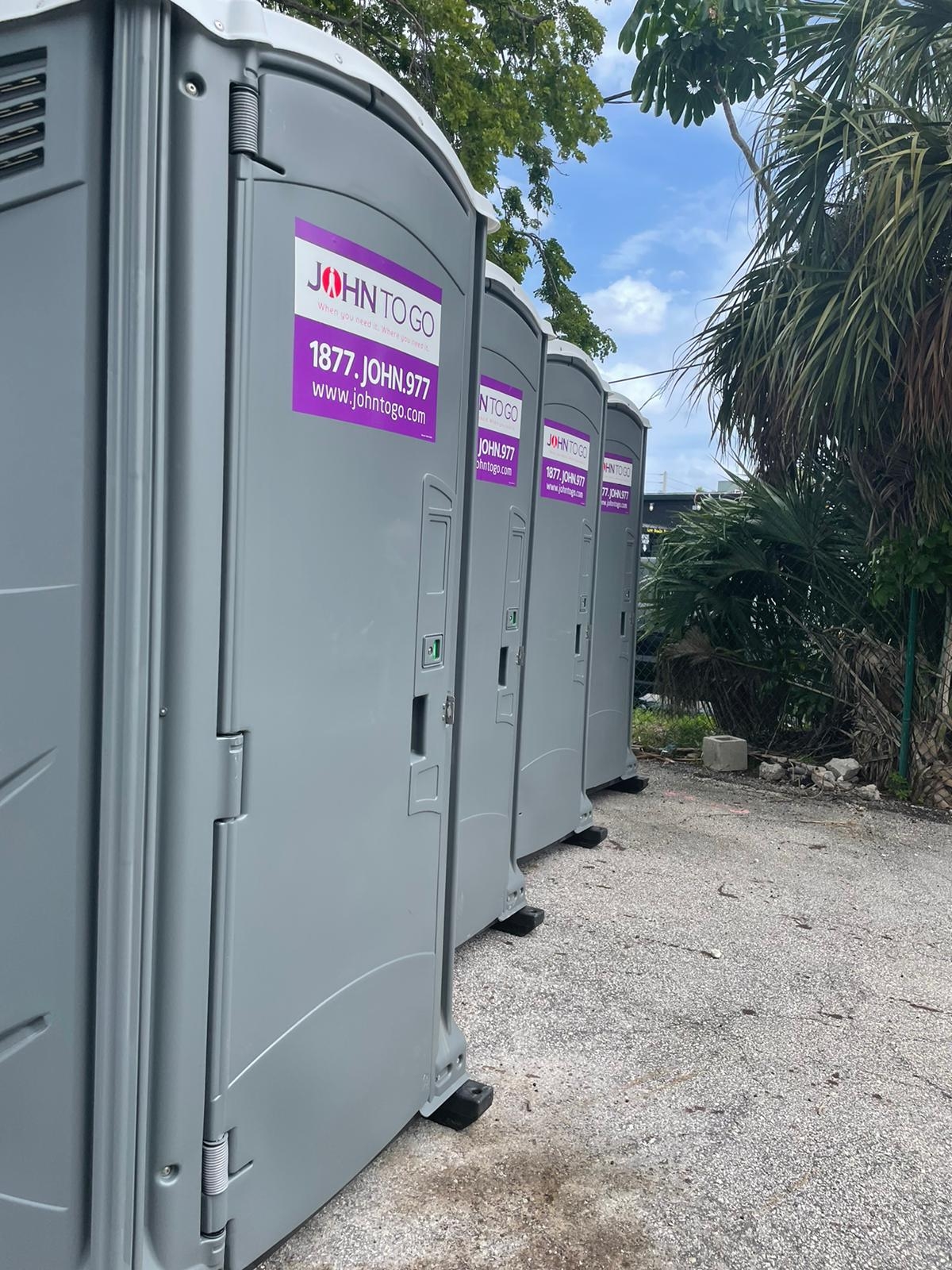 Porta Potty Rentals Near You

Find out where to rent portable toilets