Planning a Bridal Shower for an Exciting Party Experience
Congratulations! There's a reason to celebrate because your friend (or sister) is getting married! You're the maid of honor, and the bride is counting on you to plan an important party—the bridal shower!
So, "What's a bridal shower? A bridal shower is a cherished event where the bride and her closest friends (usually female friends) come together to celebrate the bride and shower her with gifts in anticipation of her new life as a married person.
You're eager to help the bride with planning a bridal shower, but you don't know where to start the process. You may be wondering, "Who should I invite?" "Should this be an indoor or outdoor bridal shower?" "What are the best places to have a bridal shower near me?"
This guide will show you what goes into planning a bridal shower that will be smooth, pleasant, and memorable.
9 Steps to Planning the Perfect Bridal Shower
A wedding is upcoming, and everyone is excited for the bride. It's time for the closest of friends to come together and celebrate a significant milestone.
But how do you go about planning the perfect party? While planning a bridal shower can be fun, it can also be stressful because there are many factors to consider—the venue, menu, décor, and more. Here are the important aspects of planning the perfect bridal shower.
1.    What's the budget?
If you have a large budget, you should plan an elaborate party by all means! But you don't have to go out on a limb to throw a bridal shower. So, as the maid of honor, you should aim to plan a bridal shower party that works within the parameters of the allocated budget.
There are plenty of ways to cut costs without sacrificing quality or style.
You can cut down on the guest list and know who to invite to the bridal shower (more on that soon).

You can also plan a simpler menu with finger foods or light appetizers and avoid full sit-down meals.

You can host an outdoor bridal shower in the backyard and cut down on expensive decor.

Additionally, you can avoid fancy favors and keep the entertainment light (you don't need an expensive sound system or a musician, for example).
A bridal shower can cost somewhere between $500 to $2,500 or more (about $15 to $45 per guest). Of course, this depends on how deep the bride's pocket is for this event. However, an elaborate bridal shower can cost as much as $150 per guest.
2.    Choose the perfect venue
The perfect venues for a bridal shower can make all the difference and turn this event into an unforgettable experience. Do you want this to be an indoor or outdoor bridal shower party?
There are many outdoor bridal shower venues where you can hold a bridal shower. You can host it at a park or even on private property if someone has a spacious backyard. Outdoor bridal shower parties are sometimes more fun and informal and offer you more flexibility and versatility for the event.
However, if you prefer an indoor party to an outdoor bridal shower party, search for "bridal shower event space near me," "places to have bridal shower near me," and inquire about the options that seem best-suited to your needs.
But whatever option you choose, make sure that the venue is adequate for your guest list and that the location is convenient for most of the guests.
In addition to the location you choose, there are things you can do with your venue to dress it up tastefully. Check the draping type and material across the walls and ceilings, the amount of lighting, how close it is to the bride's location, how much you have to pay, how much space you have, etc. All these things can have a positive or negative effect on an otherwise fantastic party!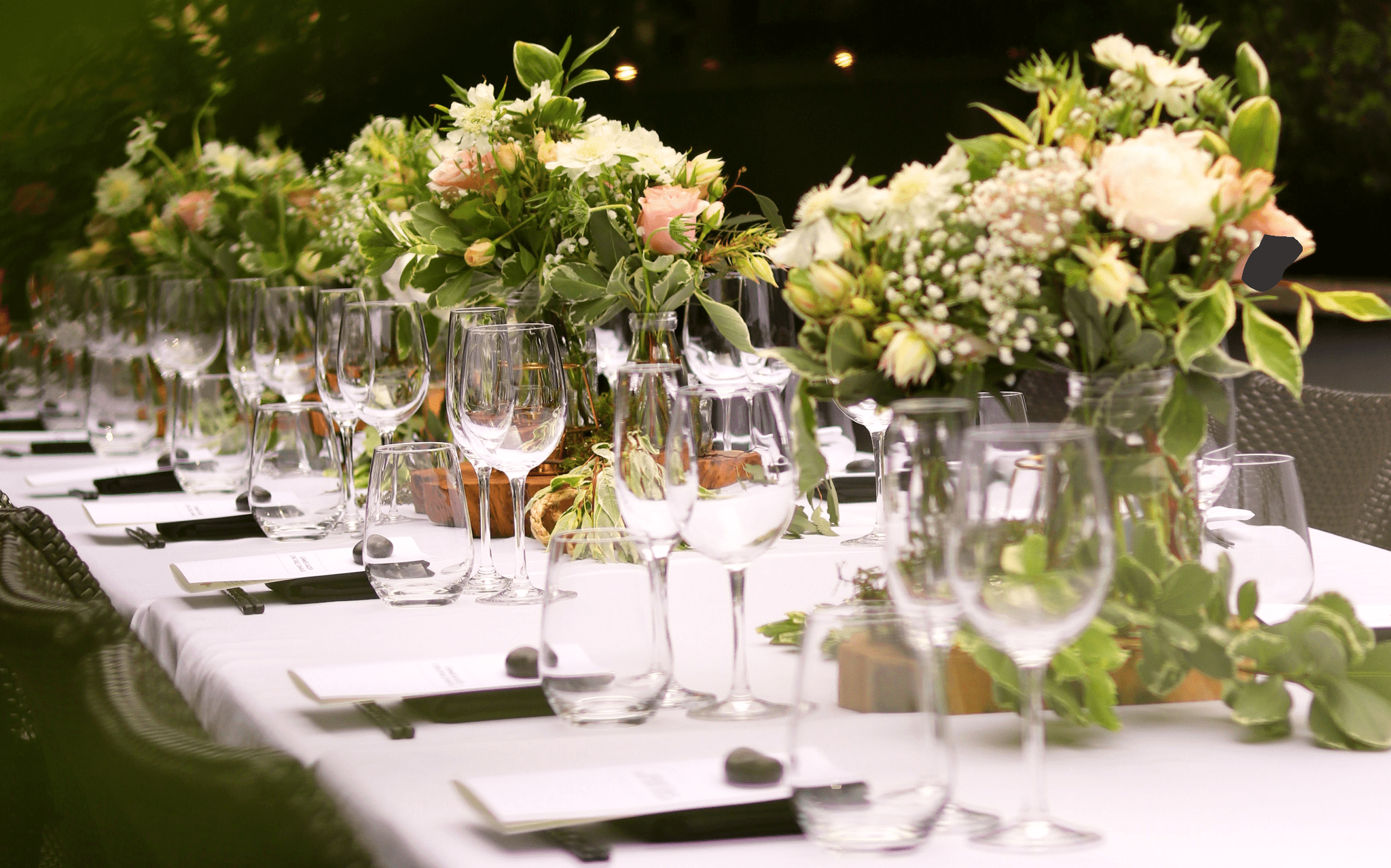 3.    Choose a captivating theme
Once you've decided on a budget and venue, it's time to choose a theme. Having a theme is important because it can help set the tone for what kind of party you want to have. When planning a bridal shower, you'll want a theme that reflects the bride's personality and style.
The theme you choose should be carried through all aspects of the event, from invitations to centerpieces, decor, and more. Here are a few ideas you can use:
In a wine themed bridal shower, you can seat guests based on their favorite type of wine; hold the party in a vineyard; welcome guests with a sparkling toast; or give party favors like wine glass charms, wine-scented candles, decorative wine stoppers, etc.

You can choose a garden theme bridal shower for a garden party bridal shower. For this, you can use flowers for decoration and style the tables with lush floral centerpieces, pink glasses, and elegant flatware.

For a travel theme bridal shower, you can give leather luggage tag favors, invitation cards or banners with inscriptions like "She is traveling from miss to mrs," personalized satin eye mask favors, etc.
4.    Send captivating, personalized invitations
When it comes to planning a bridal shower, you want to take some time to be creative with the wording and design of the invitations. You can choose from different invitation styles and designs, but usually an invitation with a simple, elegant theme-based design works. The theme you choose for the invitation should be consistent with the theme you chose for the actual event.
For example, if you are having a fall-themed bridal shower, you can send out fall bridal shower invitations using rustic bridal shower ideas like an earthy brown colored card with bright red floral prints at the top and white inscriptions; a brown colored card with white inscriptions; or invitation cards with a wood background. Make sure to include all the necessary information, such as the date and time of the event, location, RSVP deadline, etc.
But who should you invite to a bridal shower? The guest list is usually limited to the ladies that are the bride's family and friends. Sometimes the groom's sisters or female relatives can be invited too.
Does the groom go to the bridal shower? And should you invite close male friends to the bridal shower party? Usually only females attend bridal showers. But in recent times, it is not uncommon to see close male friends of the bride and also the groom at the party. Usually, the groom shows up toward the end of the celebration to express his gratitude to the bride's friends.
5.    Plan the perfect menu
You should decide on the menu items you want to serve. When planning your menu, there are many different types of bridal shower candy, bridal shower appetizers, bridal shower entrees, bridal shower cakes, bridal shower cupcakes, bridal shower cookies, bridal shower desserts, etc.
Some bridal shower cookie ideas and bridal shower dessert ideas include heart pies on a stick, an engagement ring shaped cookie, strawberry & champagne cake balls, dark chocolate pudding shooters, etc. Bridal shower drinks you can choose from include Amaretto Bourbon Punch, Paradise Rum Punch, Watermelon Gin Punch, etc.
Several elegant bridal shower cupcake ideas you can prepare include fluffy white buttercream cupcakes, vegan cupcakes, lemon cupcakes, raspberry iced tea cupcakes, etc.
6.    Choose a captivating dress code
It is important to let your guests know what kind of bridal shower attire they should wear on this special day! You've probably been thinking about what to wear to a bridal shower so you can give guests a hint.
The dress code for a bridal shower will vary depending on what kind of party it is. If it's formal and all-white, then dressy clothes should be worn; if it's casual and fun, then less formal clothes are okay. Whether formal or casual, guests should wear something cute and feminine.
7.    Be intentional about the decorations
Decorations play an important role in any event, especially when it comes to bridal showers! Decorating a venue for a bridal shower can be a lot of fun and goes far in adding flair to the event. From choosing colorful bridal shower balloons to flowers, clothes, and inscriptions for bridal shower chair decorations, these props and decorations will dress up your event with elegance and beauty.
Get beautiful balloons for bridal shower and use embroidered bridal shower napkins that match the theme. You can also use candles in various colors along with floral arrangements around the venue or inside beautiful flower containers like vases or jars.
There are many beautiful sayings that can be used for decorations. Some typical sayings on the bridal shower banner and welcome to bridal shower sign include: Adventure awaits, Bon voyage, Bride to be, Dreams do come true, Future Mrs. [last name], etc.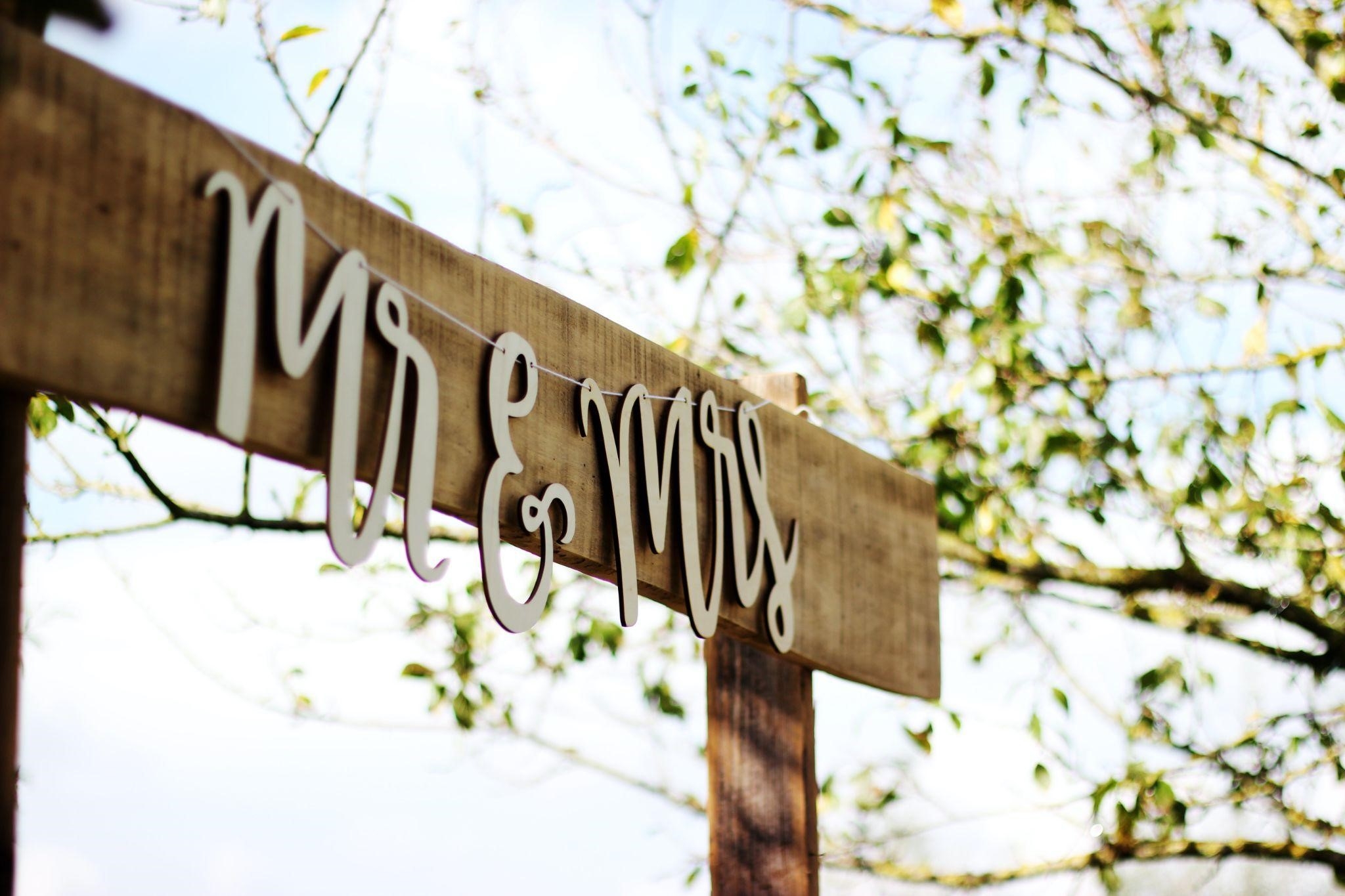 8.    Plan a fun program
This is where you come up with all of the fun things that will happen during the party. You might want to include games, prizes for winners, trivia questions or riddles, etc. But be sure that whatever variety of activities you plan will keep people entertained and engaged!
Be sure to have a slot of time that caters to bridal shower pictures and also a session for friends and family to talk about the bride. They can talk about how they met the bride, beautiful highlights of their friendship, how they feel now that she's becoming a Mrs., etc.
9.    Remember to get porta potties
When planning a bridal shower, particularly an outdoor bridal shower, you should have clean porta potties available at all times. This is so that everyone feels comfortable using them, particularly since you will be serving food and beverages!
John To Go Porta Potty Rental for Party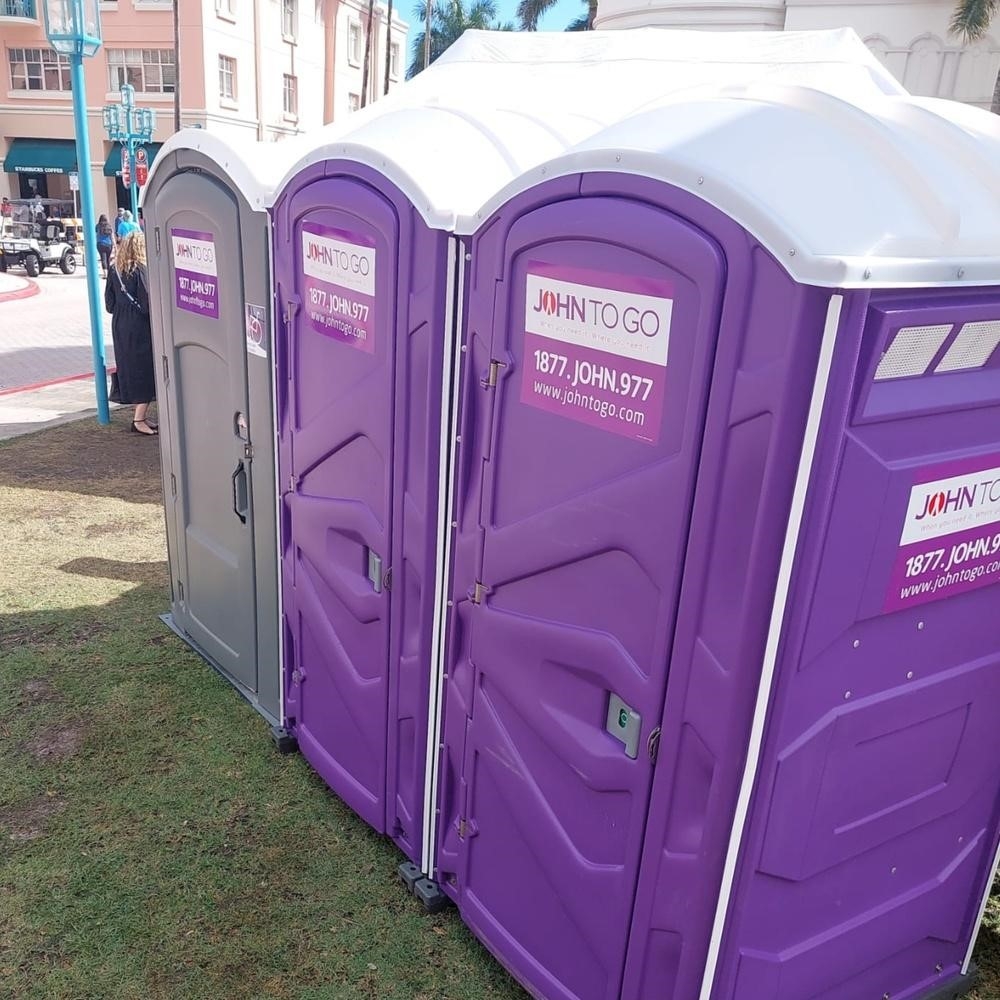 Whether you're planning a bridal shower or any other type of event, portable toilets for events should be at the top of your checklist. And for a bridal shower, you need fancy portable toilet rental units that are not only lovely but also simple to put up.
Not only do porta potty rental for party provide guests with a clean facility to use, but they also give the host and their guests the assurance that everyone will be able to enjoy the event without worrying about necessities like bathroom facilities.
And when it comes to reserving an outdoor porta potty, John To Go is your best bet, with a solid reputation for providing nice porta potty rental services. At John To Go, our portable toilets are the perfect way to add a touch of warmth to your party. This is particularly true if you're giving food or drinks and you don't want people to be uncomfortable when it's time to do their business.
With John To Go porta john rental, you always have access to high-class porta potties, such as the deluxe porta potty, flushing toilets, and luxury portable toilets. If you're expecting guests with disabilities or elderly guests, be sure to get our handicap porta potty rental units.
Here at JTG, our team is ready to help you create a memorable experience for those who attend your bridal shower—call us today!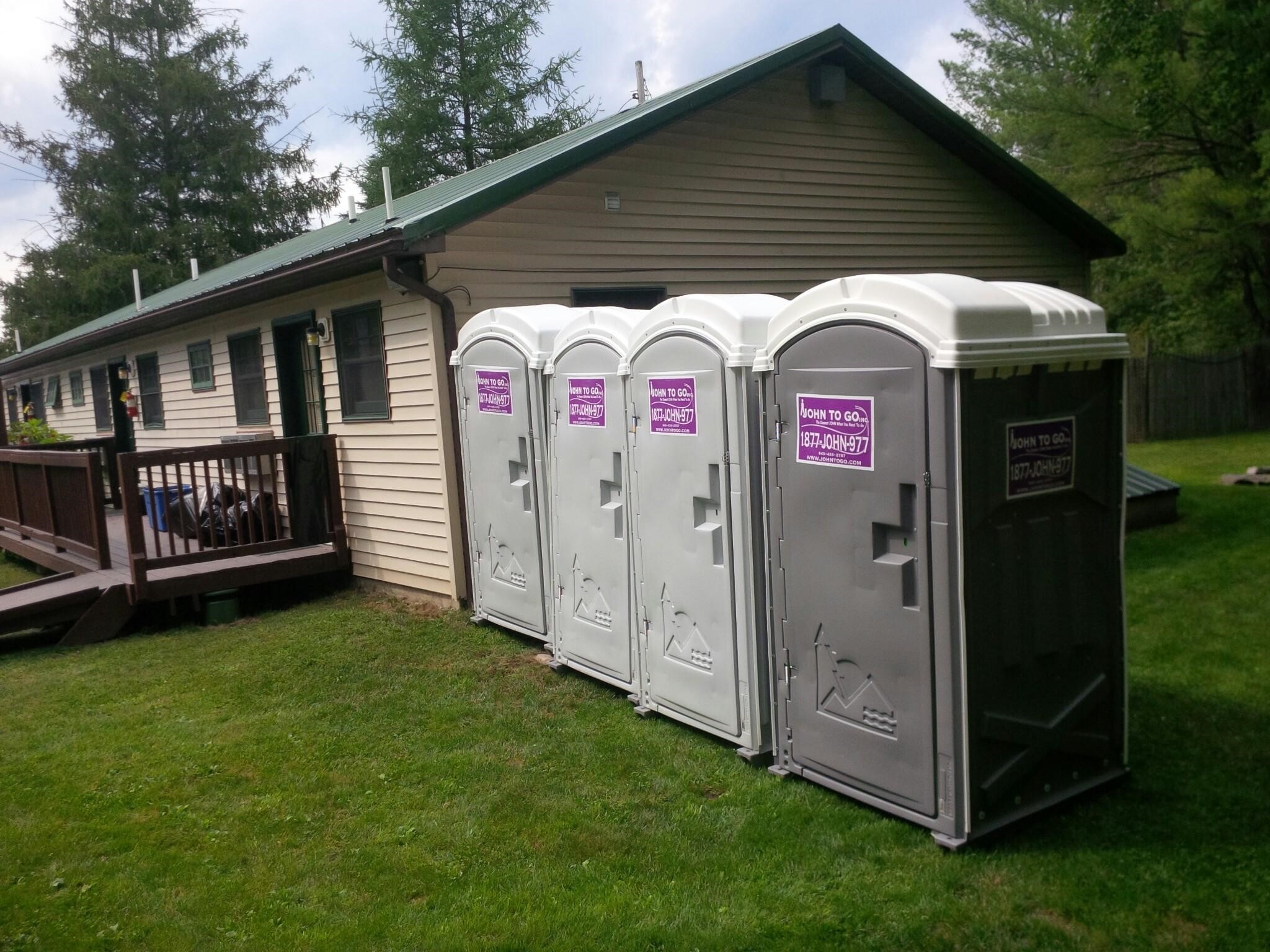 Porta Potty Rentals Near You

Find out where to rent portable toilets